Covid-19
Plantae




Polypodiales




Polypodiales




Pteridophyta




Polypodiaceae




Family






Staghorn ferns, Microsorum, Polypodium vulgare, Pyrrosia, Microsorum pteropus
Polypodiaceae is a family of polypod ferns, which includes more than 60 genera divided into several tribes and containing around 1,000 species. Nearly all are epiphytes, but some are terrestrial.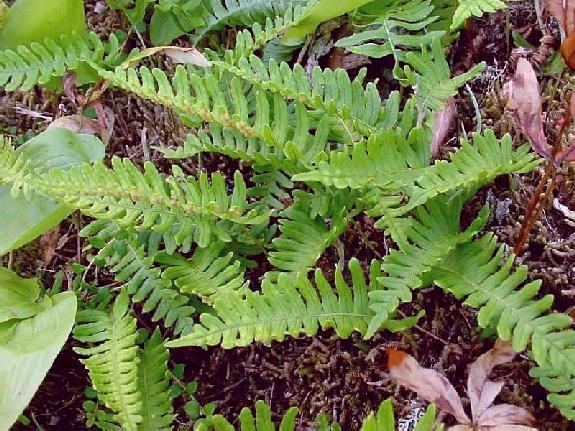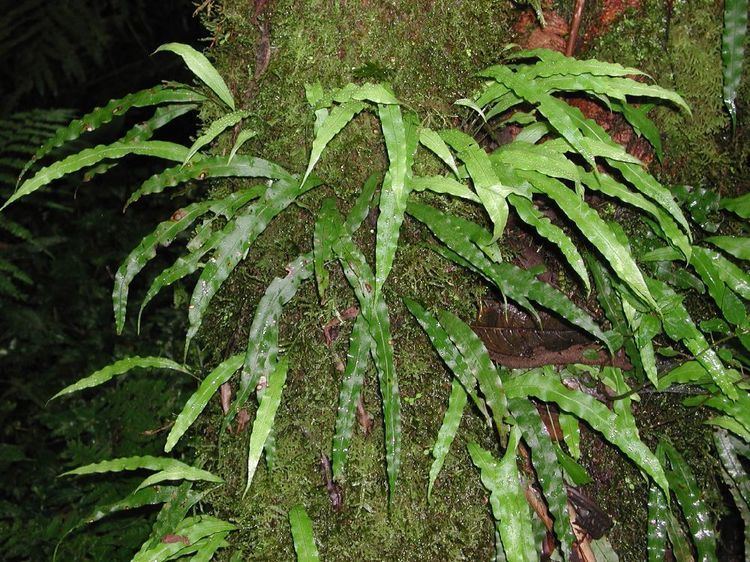 Stems of Polypodiaceae range from erect to long-creeping. The fronds are entire, pinnatifid, or variously forked or pinnate. The petioles lack stipules. The scaly rhizomes are generally creeping in nature. Polypodiaceae species are found in wet climates, most commonly in rain forests. In temperate zones, most species tend to be epiphytic or epipetric.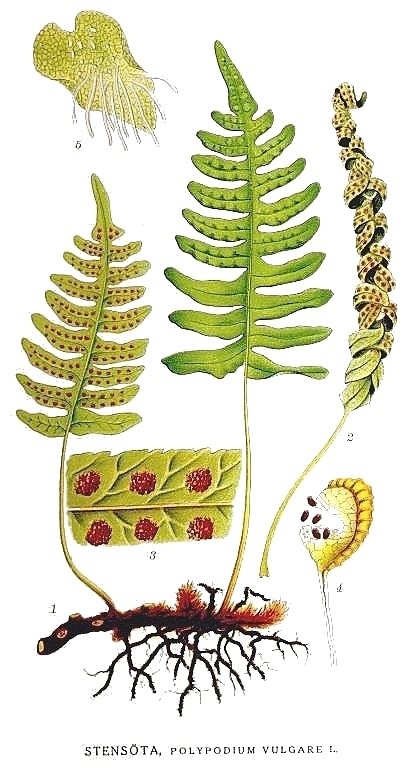 Notable examples of ferns in this family include the resurrection fern (Pleopeltis polypodioides) and the golden serpent fern (Phlebodium aureum).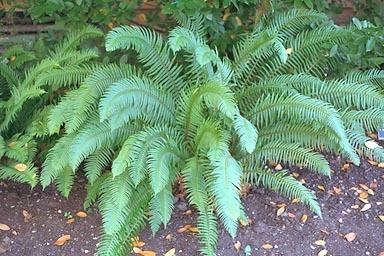 Recent molecular phylogenic analysis has led to the division of the Polypodiaceae into five subfamiles, and to the inclusion of genera that have at various times been placed in other families, including the Drynariaceae, Grammitidaceae, Gymnogrammitidaceae, Loxogrammaceae, Platyceriaceae, and Pleurisoriopsidaceae. In the list that follows, the taxa shown with the "(=)" prefix are considered to be synonymyms for the accepted subfamily name that they follow. However, this does not necessarily imply that the subfamily contains all of the synonym's previous genera.
Subfamily Loxogrammoideae H.Schneid. 2011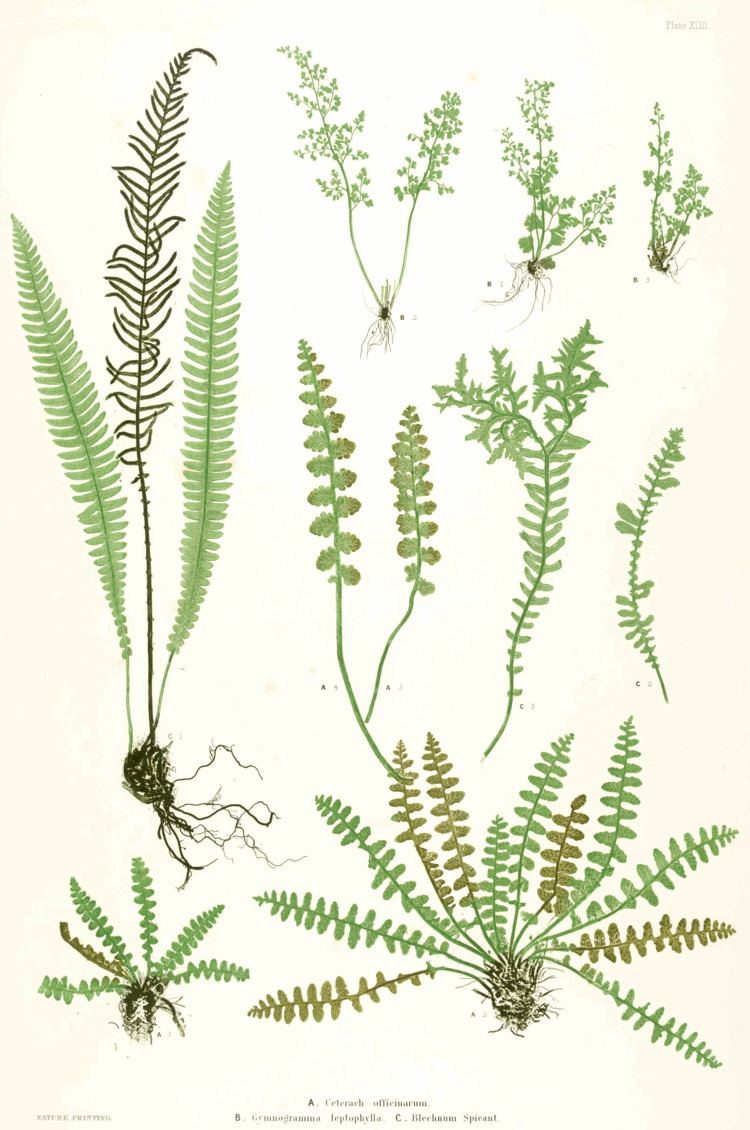 (=) tribe Loxogrammeae R.M.Tryon & A.F.Tryon 1982 (=) family Loxogrammaceae Ching ex Pic.Serm. 1975 Lacks sclerenchyma (supporting tissue) in plant body, except in the roots.
Genera: Dictymia, Loxogramme
Subfamily Drynarioideae Crabbe, Jermy & Mickel 1975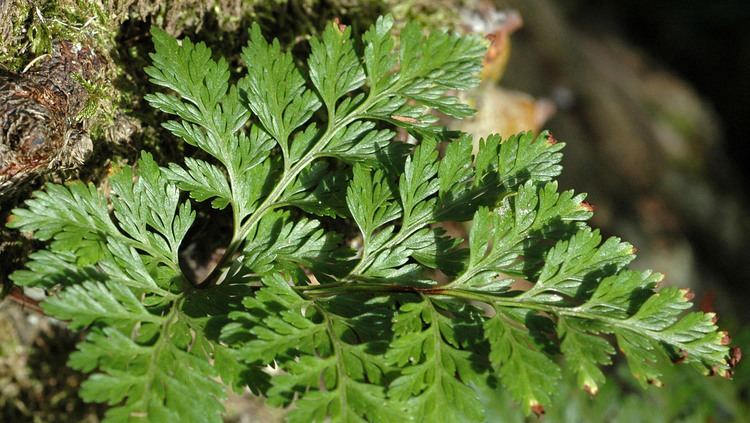 (=) tribe Drynarieae Subh.Chandra 1982 (=) tribe Selligueeae (author?) (=) family Drynariaceae Ching 1978 Combines drynarioid and selligueoid ferns
Genera: Aglaomorpha, Arthromeris, Christiopteris, Drynaria, Gymnogrammitis, Paraselliguea, Phymatopteris, Polypodiopteris, Selliguea
Subfamily Platycerioideae B.K.Nayar 1970
(=) family Platyceriaceae Ching 1978 Fronds with stellate (radiating from central point) hairs.
Genera: Platycerium, Pyrrosia
Subfamily Microsoroideae B.K.Nayar 1970 (as 'Microsorioideae')
(=) tribe Microsoreae V.N.Tu 1981
Genera: Dendroconche, Goniophlebium, Kaulinia, Kontumia, Lecanopteris, Lemmaphyllum, Lepisorus, Lepidomicrosorium, Leptochilus, Microsorum, Neocheiropteris, Neolepisorus, Paragramma, Phymatosorus, Podosorus, Thylacopteris, Tricholepidium
Subfamily Polypodioideae B.K.Nayar 1970
(=) tribe Polypodieae Hooker & Lindley ex Duby (
sensu
Mabberley 2008)
Non-grammitid ferns:
Genera: Campyloneurum, Microgramma, Niphidium, Pecluma, Phlebodium, Pleopeltis, Pleurosoriopsis, Polypodium, Serpocaulon, Synammia
Grammitid ferns (includes family Grammitidaceae)
Genera: Acrosorus, Adenophorus, Calymmodon, Ceradenia, Chrysogrammitis, Cochlidium, Ctenopterella, Dasygrammitis, Enterosora, Grammitis, Lellingeria, Leucostrichum, Luisma, Melpomene, Micropolypodium, Oreogrammitis, Prosaptia (incl. Ctenopteris), Radiogrammitis, Scleroglossum (incl. Nematopteris), Terpsichore, Themelium, Tomophyllum, Xiphopterella, Xiphopteris, Zygophlebia
The following phylogram shows a likely relationship between the Polypodiaceae subfamilies.
Polypodiaceae Wikipedia