Covid-19
Animalia




Insecta




Lycaenidae




Polyommatus daphnis




Arthropoda




Lepidoptera




Polyommatini




Species






Polyommatus thersites, Polyommatus damon, Satyrium acaciae, Eumedonia eumedon, Polyommatus amandus
Polyommatus daphnis, the Meleager's blue, is a butterfly of the Lycaenidae family.
Subspecies include: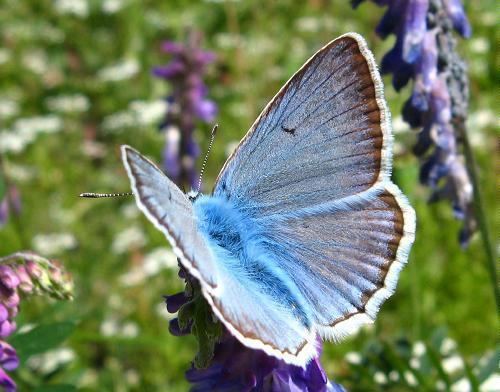 Polyommatus daphnis daphnis – (South Eastern Europe, Crimea, South Urals)
Polyommatus daphnis elamita (Le Cerf, 1913) – (Kurdistan, Elburs, Talysh)
Polyommatus daphnis hayesi (Larsen, 1974) – (Lebanon)
Polyommatus daphnis versicolor (Heyne, 1895) – (Caucasus Minor, Armenia)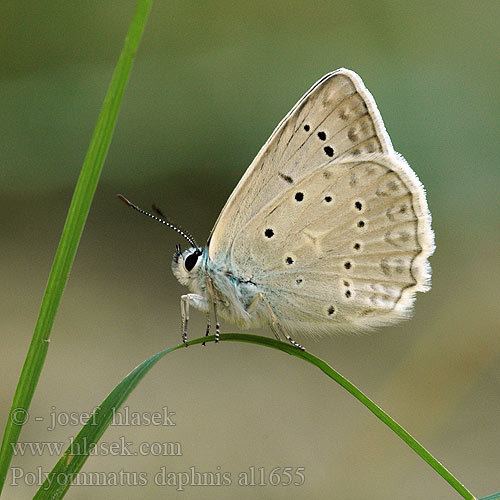 This species can be found in Eastern and Southern Europe and Western Asia, ranging from Southern Poland to the Balkans, Lebanon, Syria, Iran, Southern Urals, Turkey, Caucasus and Transcaucasia.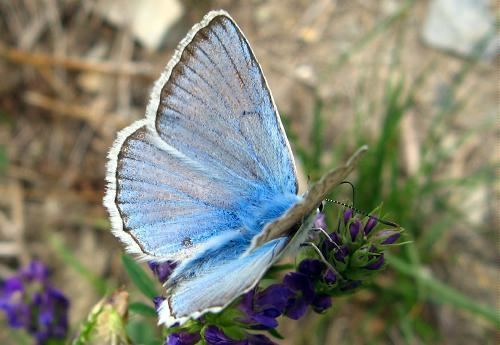 These butterflies inhabit grassy and bushy areas, clearings in scrubland and open flowery meadows in hills, at an elevation of 200–1,700 metres (660–5,580 ft) above sea level.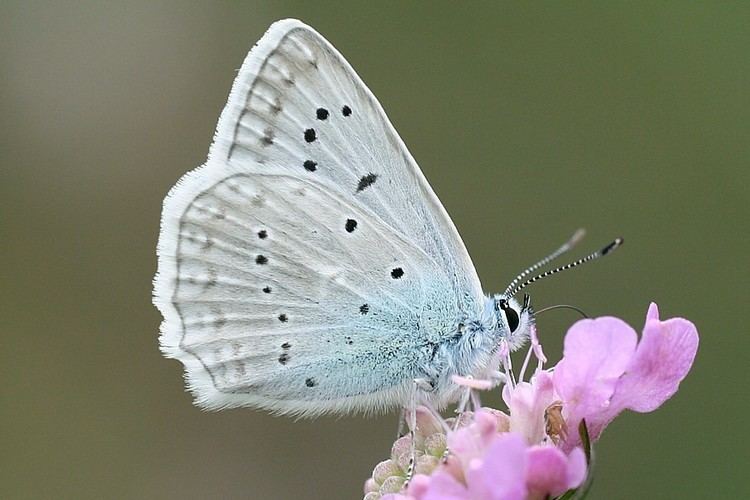 Polyommatus daphnis has a wingspan of 36–38 millimetres (1.4–1.5 in). These small butterflies present a sexual dimorphism. The upperside of the wings is bright blue in males, while in the females it is usyally blue bordered with dark brown. The underside of the wings tends to be pale ocher in the females and grey-bluish in the males, with black spots surrounded by white. The hindwings are distintly scalloped, especially in the females.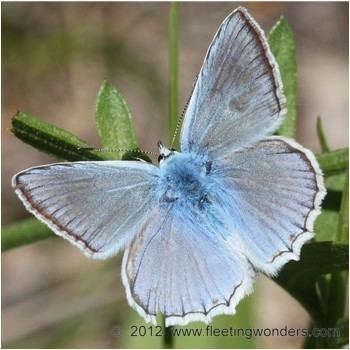 It is an univoltine species. The butterflies fly from June to August. The larvae feed on horseshoe vetch, sainfoin and Securigera varia. Larvae are attended by ants (Lasius alienus, Formica pratensis, Tapinoma eraticum).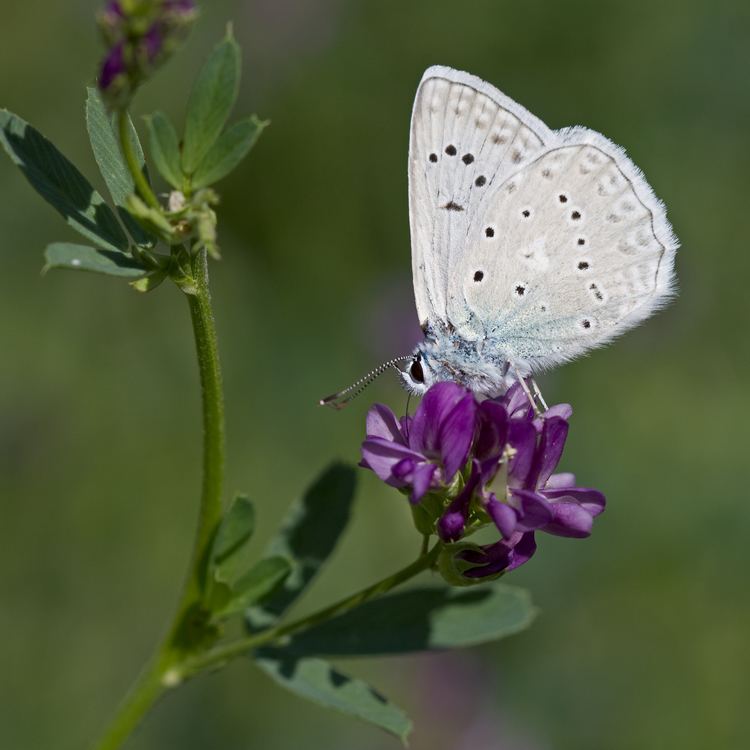 Polyommatus daphnis Wikipedia