3.2

/

10

Alchetron

3.2

Rate This





Genre

Horror, Thriller




Screenplay

Gary Sherman


Country

United States






Director

Gary Sherman


Film series

Poltergeist




Duration




Language

English






Release date

June 10, 1988 (1988-06-10)




Writer

Gary Sherman, Brian Taggert




Cast

Tom Skerritt (Bruce Gardner), Nancy Allen (Patricia Wilson-Gardner), Heather O'Rourke (Carol Anne Freeling), Lara Flynn Boyle (Donna Gardner),

Kipley Wentz

(Scott), Zelda Rubinstein (Tangina Barrons)


Similar movies

The Exorcist

,

Insidious: Chapter 2

,

Black Devil Doll from Hell

,

Thir13en Ghosts

,

Cloverfield

,

The Evil Dead




Tagline

He's found her.
Psychically attuned youngster Carol Anne (Heather ORourke) is sent to live in Chicago with her Uncle Bruce (Tom Skerritt) and Aunt Pat (Nancy Allen). But that doesnt mean that shes escaped the apparitions that have haunted her in the past. When she starts experiencing terrifying visions, her school psychologist believes that theyre figments of her imagination. But this becomes hard to believe when ghostly foes start inhabiting the mirrors in her relatives high-rise apartment.
Contents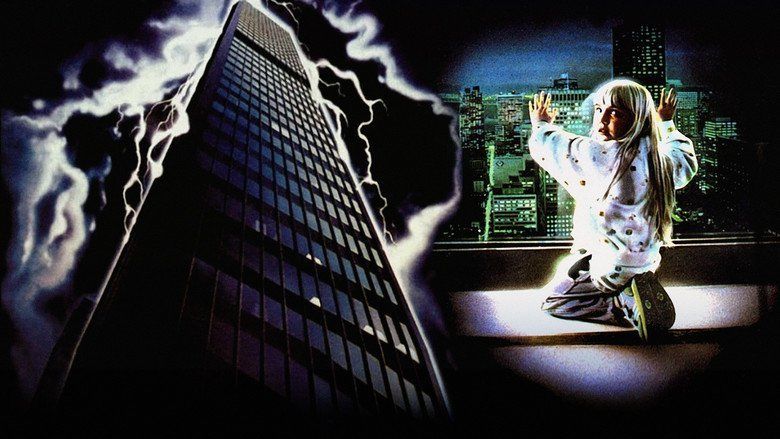 Poltergeist III is a 1988 American horror film and is the third and final entry in the original Poltergeist film series. Writers Michael Grais and Mark Victor, who wrote the screenplay for the first two films, did not return for this second sequel; it was co-written, executive produced, and directed by Gary Sherman, and was released on June 10, 1988 by Metro-Goldwyn-Mayer Pictures. The film was panned by critics, and was a box office disappointment.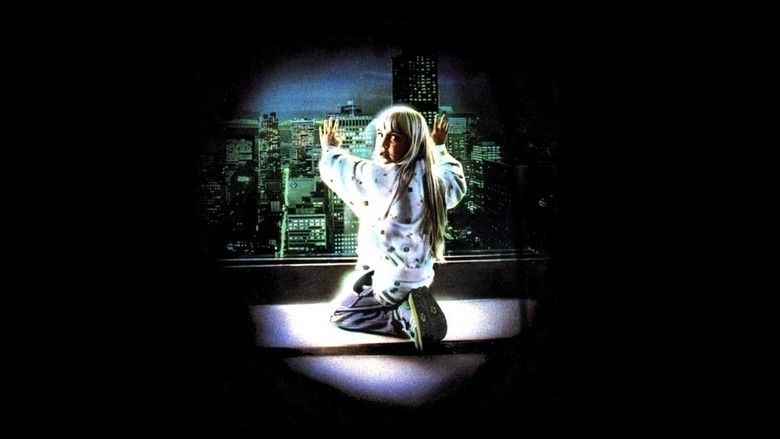 Heather ORourke and Zelda Rubinstein were the only original cast members to return. ORourke died four months before the film was released and before post-production could be completed. It was dedicated to her memory.
Carol Anne has been sent to live with her Aunt and Uncle in an effort to hide her from the clutches of the ghostly Reverend Kane, but he tracks her down and terrorises her in her relatives' appartment in a tall glass building. Will he finally achieve his target and capture Carol Anne again, or will Tangina be able, yet again, to thwart him?
Plot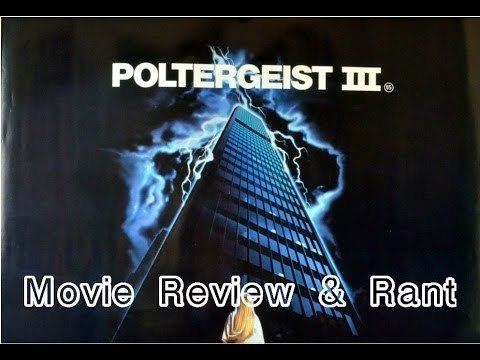 The Freeling family has sent Carol Anne (Heather ORourke) to live with Dianes sister Pat (Nancy Allen) and her husband Bruce Gardner (Tom Skerritt). Carol Anne has been told she is in Chicago temporarily to attend a unique school for gifted children with emotional problems, though Pat thinks it is because Steven and Diane just wanted Carol Anne out of their house. Pat and Bruce are unaware of the events of the first two films, just noting that Steven was involved in a bad land deal. Along with Donna (Lara Flynn Boyle), Bruces daughter from a previous marriage, they live in the luxury skyscraper (Chicagos 100-story John Hancock Center) of which Bruce is the manager.

Carol Anne has been made to discuss her experiences from the first and second films by her teacher/psychiatrist, Dr. Seaton (Richard Fire). Seaton believes her to be delusional; however, the constant discussion has enabled Rev. Henry Kane (Nathan Davis) to locate Carol Anne and bring him back from the limbo he was sent into at the end of the second film. Not believing in ghosts, Dr. Seaton has come to the conclusion that Carol Anne is a manipulative child with the ability to perform mass hypnosis, making people believe they were attacked by ghosts. Also during this period, Tangina Barrons (Zelda Rubinstein) realizes that Kane has found Carol Anne and travels cross-country to protect her.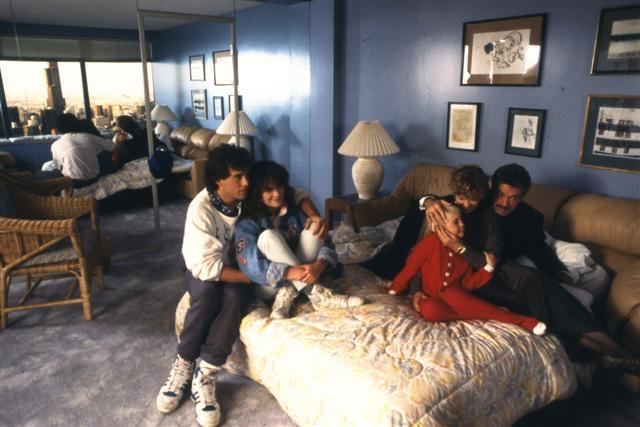 That night, Kane drains the high rise of heat and takes possession of reflections in mirrors, causing the reflections of people to act independently of their physical counterparts. When Carol Anne is left alone that night, Kane attempts to use the mirrors in her room to capture her, but she escapes with the help of Tangina, who telepathically tells Carol Anne to break the mirror. Donna and her boyfriend, Scott, see a frightened Carol Anne running through the high rises parking lot, and move to rescue her; however, before they can, all three are taken to the Other Side by Kane and his people. By this point, Tangina and Dr. Seaton are both at the high rise, along with Pat and Bruce. Dr. Seaton stubbornly assumes that Carol Anne has staged the entire thing, while Tangina tries to get her back.
Scott is seemingly released from the Other Side through a pool in the high rise, and Donna reappears after Tangina is taken by Kane disguised as Carol Anne. Scott is left at his home with his parents. Nobody notices that the symbols on Donnas clothing are reversed from what they were before she was taken. As Dr. Seaton attempts to calm Donna, Bruce sees Carol Annes reflection in the mirror and chases her while Pat follows. Dr. Seaton is not far behind, and he believes he sees Carol Anne in the elevator. However, after Dr. Seaton approaches the elevator doors, Donna appears behind him and pushes him to his death down the empty elevator shaft. At this point it is revealed that Donna did not actually come back, but rather the person who came back was a reflection of Donna, under the control of Kane, who then vanishes back into the mirror, with a reflection of Scott at her side.
Pat and Bruce struggle to find Carol Anne, but Bruce is captured and eventually Pat is forced to prove her love for Carol Anne in a final face-off against Kane. Tangina manages to convince Kane to go into the Light with her. Donna, Bruce, and Carol Anne are returned to Pat. The final scene shows lightning flashing over the building, and Kanes laughter is heard.
Cast
Tom Skerritt as Bruce Gardner
Nancy Allen as Pat Gardner
Heather ORourke as Carol Anne Freeling
Zelda Rubinstein as Tangina Barrons
Lara Flynn Boyle as Donna Gardner
Richard Fire as Dr. Seaton
Nathan Davis as Reverend Henry Kane
Kipley Wentz as Scott
Production
Director Gary Sherman, thought the idea of the city setting was just as scary as isolated suburbia. His feeling was that "there are people on the other side of the wall, and no one cares that you are in trouble".
Unlike the previous films, nearly all of the special effects were live and were performed on stage. The only visual effect added in post-production was the lightning casting over the John Hancock Center in the very final shot of the picture. Sherman himself designed the special visual effects.
The reduced budget meant that the filmmakers were unable to afford the services of Jerry Goldsmith, who had scored the first two films; Joe Renzetti was hired instead.
Corey Burton provided the voice work for Kane, although he was uncredited for this effort.
Death of ORourke
At the time Poltergeist III began shooting in spring of 1987, Heather ORourke had been ill for several months with what was misdiagnosed as Crohns disease, and subsequently underwent medical treatment during parts of the filming. Principal photography for the movie lasted from April 13 to June 26 of that year , with June 10, 1988 as the films scheduled release date. After ORourke completed filming, she returned home to California with her illness appearing to be in remission. However, in late January 1988, ORourke suddenly became ill again, her condition rapidly deteriorated, and she died on February 1, 1988 (barely a month after her 12th birthday) during Poltergeist IIIs post-production period.
After the completed film was rated PG by the MPAA in November 1987, Sherman and the studio decided to re-shoot at least part of the ending with a different special effects sequence. Planning and design for the new SFX make-ups took place between December 1987 and January 1988, with a possible shooting date set for early February. However, Heather ORourke, the child star of the film, died on February 1. Initially Sherman did not want to complete the film, but pressure from the studio prevailed, and the entire ending was re-shot in March, 1988 using a body double stand in for ORourke. In April, a re-edited version of the film including the new ending was submitted to the MPAA, after which it received a PG-13 rating. The finished film proved to be a critical and box office failure. Sherman has said that although he is proud of portions of the movie (particularly the creative use of mechanical "in camera" effects instead of the traditional optical effects often seen in movies of that genre), it is the least favorite of his films.
ORourkes death complicated MGMs marketing for Poltergeist III, out of fear of appearing to be exploiting her death. Skerritt and Allen were discouraged from giving interviews about the film to avoid questions about ORourkes death.
Reception
The film received extremely negative reviews from critics, resulting in a 18% rating on Rotten Tomatoes based on 17 reviews. Famed Chicago film critics Gene Siskel and Roger Ebert both strongly disliked the film; both of them were extremely annoyed and frustrated by the films excessive use of a certain screenwriting strategy of characters crying out each others names almost all the time; particularly the character of Carol Anne. Ebert noted that when he went to see the film, the audience in the theater also became annoyed at the tactic, so the audience started screaming back the names of the characters towards the screen.
Rubinsteins performance earned rather mixed reviews, garnering nominations for a Saturn Award and a Razzie Award (which she also received previously for the first sequel) at the same time.
Similar Movies
Poltergeist III and Poltergeist II: The Other Side are part of the same movie series. Poltergeist III and Poltergeist are part of the same movie series. Thirteen Ghosts (2001). The Grudge 3 (2009). The Grudge (2004).
Box office
Poltergeist III wound up being the lowest grossing and least attended film in the Poltergeist trilogy. The film opened at #5, making $4,344,308 on its opening weekend, averaging about $2,953 from 1,471 theaters. The bottom fell out from then on, as the film then fell out of the top 10 in only its second weekend, dropping 52 percent to only $2,093,783 (1,467 theaters, $1,427 average) ranking at #11, and bringing the 10-day cume to $8,165,286. Poltergeist III ended up with a domestic box office total of $14,114,488. The film sold 3.434 million tickets at 1988s ticket price of $4.11, compared with 25.410 million tickets for the first film, and 11.050 million tickets for the second film.
References
Poltergeist III Wikipedia
(Text) CC BY-SA
Poltergeist III IMDb
Poltergeist III Rotten Tomatoes
Poltergeist III themoviedb.org