Covid-19
Polly Morgan Website




Polly Morgan: Psychopomps




Taxidermy




Artist




Polly Morgan







Rabbit on Hat For Sorrow Still Life After Death (fox)




Queen Mary University of London, University of London




Mat Collishaw, Gavin Turk, Tracey Emin, Tessa Farmer, Rachel Howard
Polly Morgan (born 1980) is a London-based British artist who uses taxidermy to create works of art.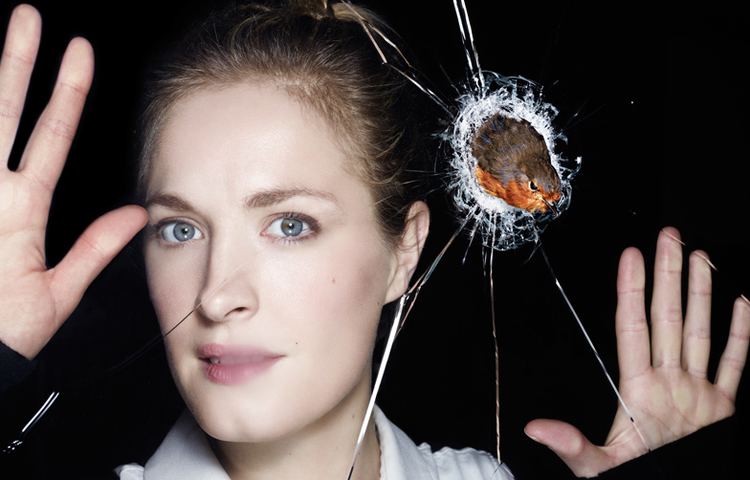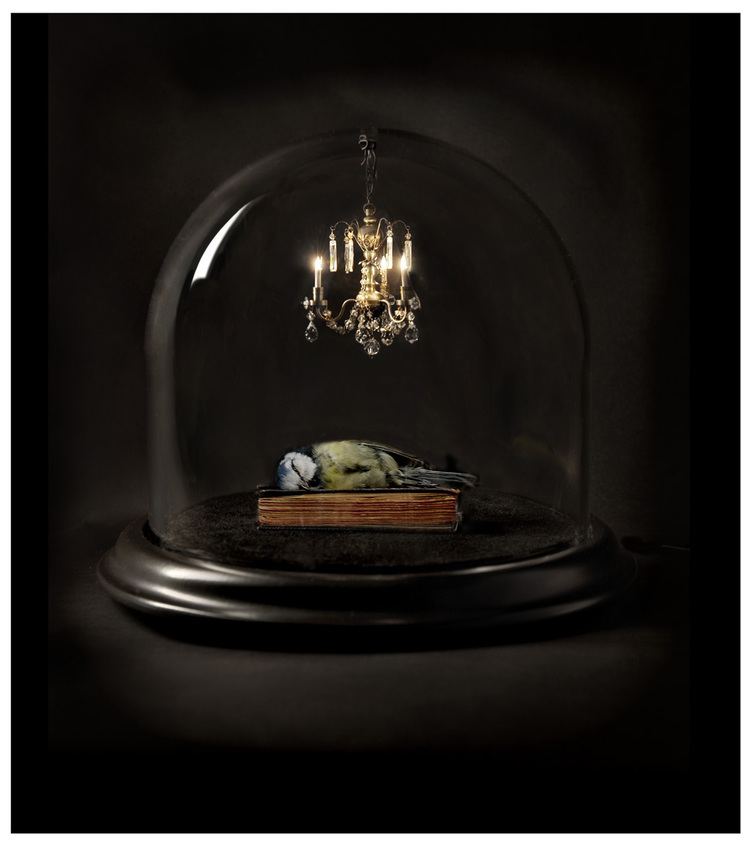 Polly Morgan was born in Barbury, Oxfordshire, England in 1980. She moved to East London in 1998 and continues to live there today. As a result of a ruptured appendix when she was 31, she became infertile and has spoken out to try to end the public stigma against talking about out in-vitro fertilization.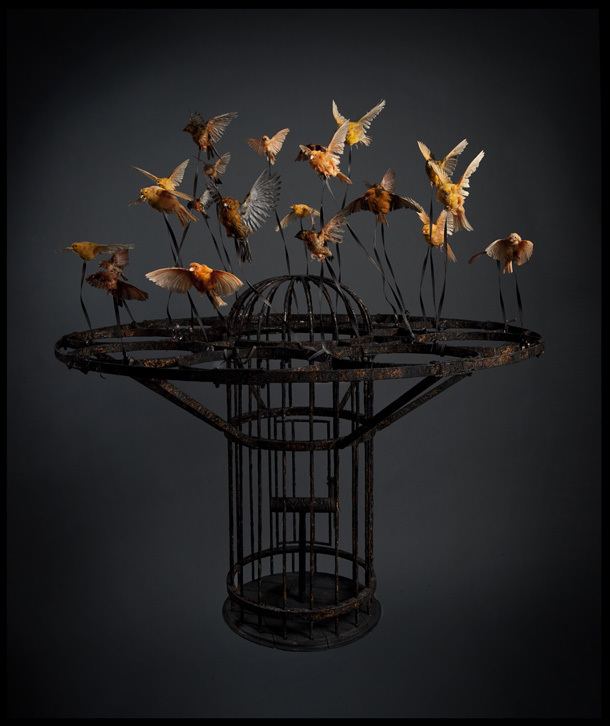 Morgan did not plan an art career; she considered becoming an actress after leaving school, but went to university instead. Morgan graduated from Queen Mary, University of London, in English Literature in 2002. During her studies, she worked in Shoreditch Electricity Showrooms, a bar popular with artists; after graduation, she continued to work there as manager. Inspired to create work of her own she took a course with the professional taxidermist George Jamieson, of Cramond, in Edinburgh, during which her intuitive and personal response to the medium were obvious. Morgan's first four pieces caught the attention of Banksy: A lovebird looking in a mirror; a squirrel holding a belljar with a little fly perched inside on top of a sugar cube; a magpie with a jewel in its beak; and a couple of chicks standing on a miniature coffin'. In 2005, he commissioned her to produce work for Santa's Ghetto, an annual exhibition he organised near London's Oxford Street. Her next piece, a white rat curled up in a shallow champagne glass, was exhibited at Wolfe Lenkiewicz's Zoo Art Fair in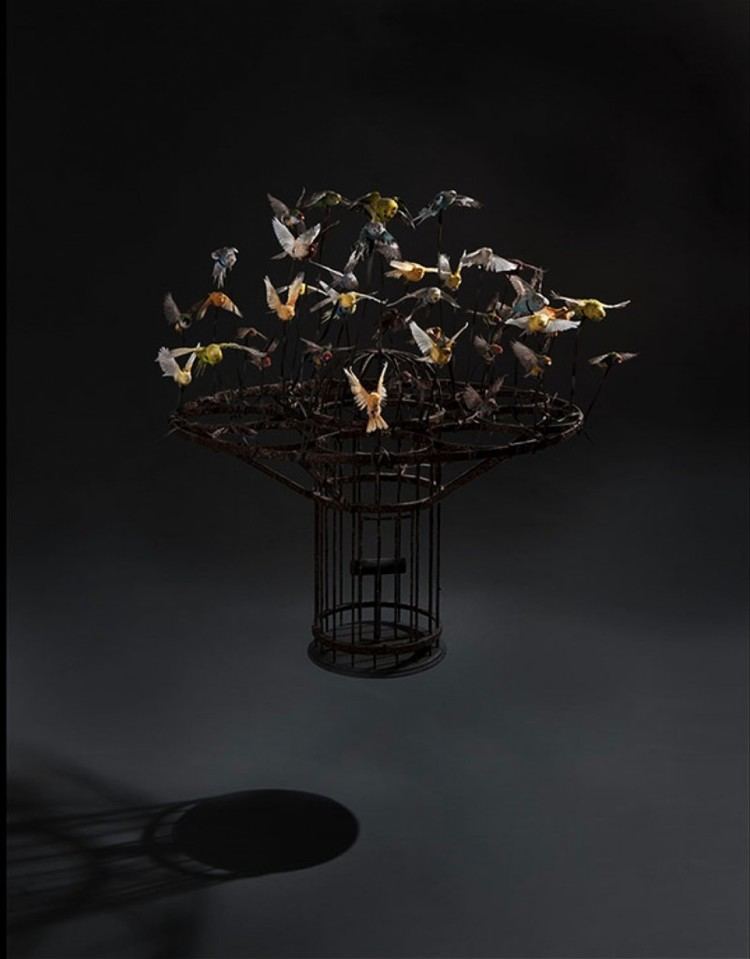 2005. That piece – 'Rest a Little on the Lap of Life' – was purchased before the show opened by Vanessa Branson. Morgan works from a Bethnal Green studio.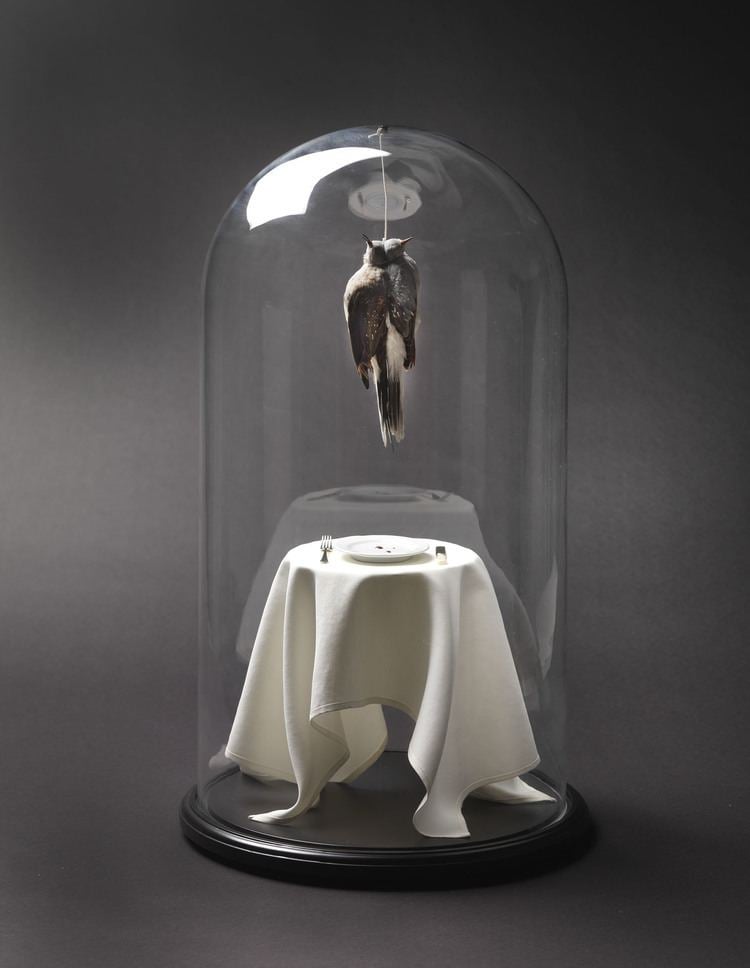 In 2009, Morgan sold her flying machine sculpture from the All Visual Arts (AVA) The Age of the Marvelous exhibition for between £85,000 and £95,000 to Thomas Olbricht, a German art collector.
Morgan is a member of the UK Guild of Taxidermists. The animals used in her taxidermy are contributed by vets or pet owners; the animals have died naturally or accidentally, for example they may have been roadkill. Morgan maintains a detailed log of all dead animals in stock.
She is in many collections including the Zabludowicz collection and her magpie on a telephone is in the collection of Amanda Eliasch
Still Life After Death, 2006 at Kristy Stubbs Gallery
The Exquisite Corpse, 2007 at Trinity Church, 1 Marylebone Road
You Dig the Tunnel, I'll Hide the Soil, 2008 at White Cube
Mythologies, 2009 at Haunch of Venison
The Age of the Marvellous, 2009 at All Visual Arts
Psychopomps, 2010 at Haunch of Venison
Contemporary Eye: Crossovers, 2010 at Pallant House Gallery
Passion Fruits, 2011 at ME Collectors Room
Burials, 2011 at Workshop Venice
Dead Time, 2011 at Voide, Derry
Endless Plains, 2012 at All Visual Arts
10,000 Hours, 2012 at Kunstmuseum Thurgau
Foundation/Remains, 2013 at The Office Gallery, Nicosia, Cyprus
The Nature of the Beast, 2013 at The New Art Gallery, Walsall
Beasts of England, Beasts of Ireland, 2013 at VISUAL Centre for Contemporary Art
Curiouser and Curiouser, 2014 at Warrington Museum and Art Gallery
Fates Refrain, 2014 at Robilant + Voena Gallery
Organic Matters, 2015 at The National Museum of Women in Art
Dead Animals and the Curious Occurrence of Taxidermy in Contemporary Art, 2016 at David Winton Bell Gallery - Brown University
Polly Morgan Wikipedia