Pizza quattro stagioni, Pizza capricciosa, Quad City‑style pizza, Scaccia, Iranian pizza
Pizza pugliese [ˈpittsa puʎˈʎeːze] is a style of pizza in Italian cuisine prepared with tomato, onion, and mozzarella. It's named after the Puglia region.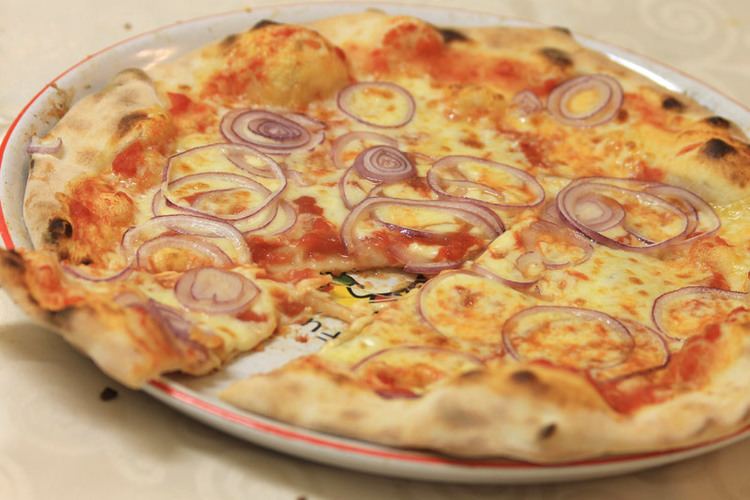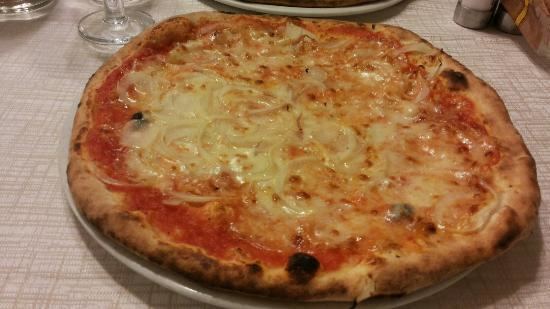 Variations exist, in which different cheeses and ingredients may be added. Some versions may also use oregano, olives and capers as ingredients, and some may omit the use of pizza sauce and substitute half of the mozzarella with Provolone cheese that is sliced or grated. Some versions may use pecorino cheese.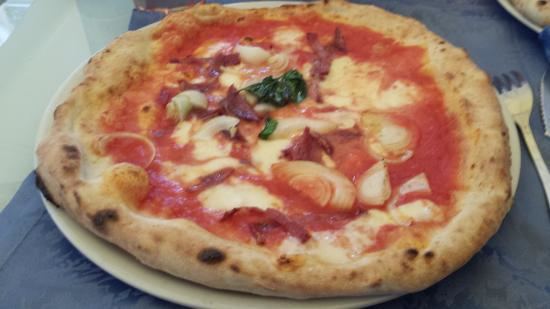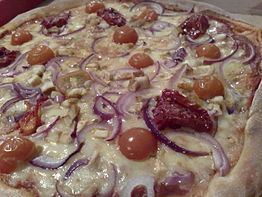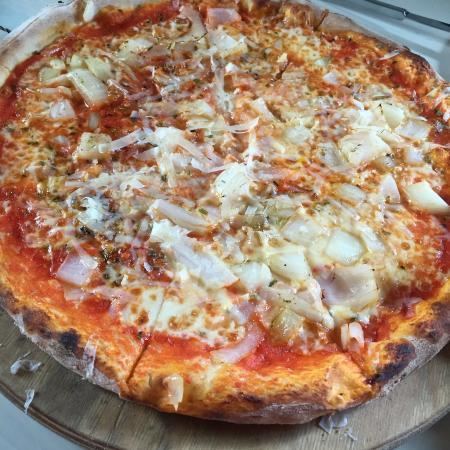 Pizza pugliese Wikipedia