Nationality

Swiss




Name

Pipilotti Rist




Known for

Video art




Spouse

Balz Roth




Movement

feminism




Children

Himalaya Roth




Awards

Joan Miro Prize (2009)








Full Name

Elisabeth Charlotte Rist




Born

June 21, 1962 (age 53) (

1962-06-21

)

Grabs, Canton of St. Gallen, Switzerland




Education

Institute of Applied Arts, Schule fur Gestaltung




Notable work

Pepperminta, I'm Not The Girl Who Misses Much, Pickleporno, Ever is Over All




Role

Visual artist · pipilottirist.net




Movies

Pepperminta, The Color of Your Socks: A Year with Pipilotti Rist, Stories on Human Rights




Albums

Remake of a Weekend, Soundtracks de las Videoinstalaciones de Pipilotti Rist




Similar People

Marina Abramovic, Chris Niemeyer, Dominique Gonzales‑Foerster, Ange Leccia, Cindy Sherman
Pipilotti rist parasimpatico cinema manzoni milan italy
Pipilotti Rist (born 21 June 1962 as Elisabeth Rist), is a visual artist who works with video, film, and moving images which are often displayed as projections.
Contents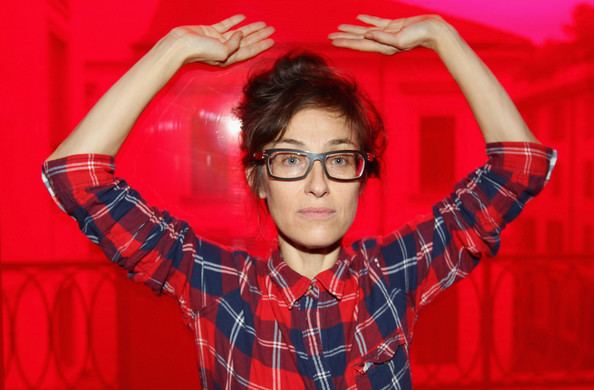 From tinguely to pipilotti rist swiss artists on film the visual language of herbert matter
Life and career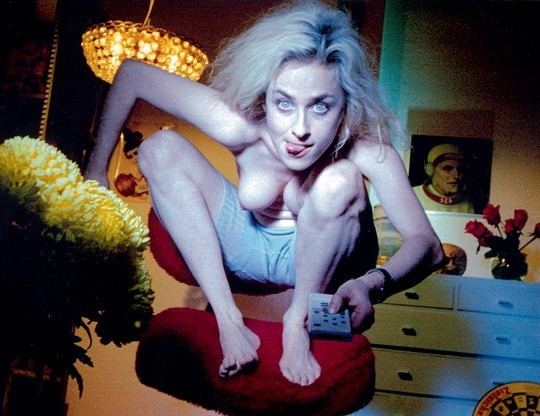 Pipilotti Rist was born Elisabeth Rist in 1962 in Grabs, Sankt Gallen, in Switzerland. Her father is a doctor and her mother is a teacher. Since her childhood she has been nicknamed Pipilotti. The name refers to the novel Pippi Longstocking by Astrid Lindgren.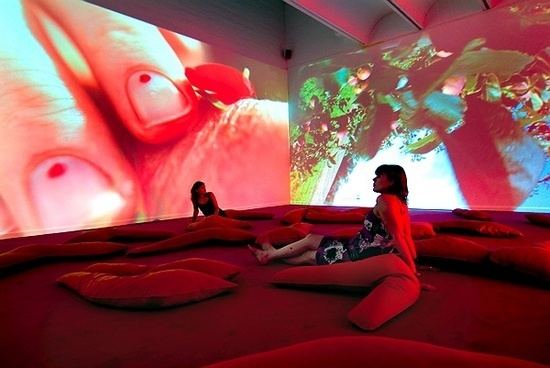 Prior to studying art and film, Rist studied theoretical physics in Vienna for one semester. From 1982 to 1986 Rist studied commercial art, illustration, and photography at the University of Applied Arts Vienna in Vienna. She later studied video at the School of Design (Schule für Gestaltung) in Basel, Switzerland. From 1988 through 1994, she was member of the music band and performance group Les Reines prochaines. In 1997, her work was first featured in the Venice Biennial, where she was awarded the Premio 2000 Prize. From 2002 to 2003, she was invited by Professor Paul McCarthy to teach at UCLA as a visiting faculty member. From Summer 2012 through to Summer 2013, Rist spent a sabbatical in Somerset.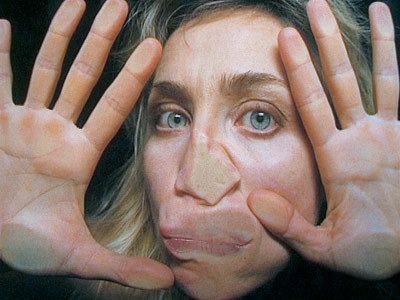 Pipilotti Rist currently lives with her common law partner Balz Roth, with whom she has a son, named Himalaya.
From 2005 to 2009, she worked on her first feature film, Pepperminta.
Works
During her studies Pipilotti Rist began making super 8 films. Her works generally last only a few minutes, and contained alterations in their colors, speed, and sound. Her works generally treat issues related to gender, sexuality, and the human body.
Her colorful and musical works transmit a sense of happiness and simplicity. Rist's work is regarded as feminist by some art critics. Her works are held by many important art collections worldwide.
In I'm Not The Girl Who Misses Much (1986) Rist dances before a camera in a black dress with uncovered breasts. The images are often monochromatic and fuzzy. Rists repeatedly sings "I'm not the girl who misses much," a reference to the first line of the song "Happiness Is a Warm Gun" by the Beatles. As the video approaches its end, the image becomes increasingly blue and fuzzy and the sound stops.
Rist achieved notoriety with Pickelporno (Pimple porno) (1992), a work about the female body and sexual excitation. The fisheye camera moves over the bodies of a couple. The images are charged by intense colors, and are simultaneously strange, sensual, and ambiguous.
Ever is Over All (1997) shows in slow-motion a young woman walks along a city street, smashing the windows of parked cars with a large hammer in the shape of a tropical flower. At one point a police officer greets her. The audio video installation has been purchased by the Museum of Modern Art in New York City. This work was later referenced in 2016 by Beyoncé in the film accompanying her album Lemonade.
Rist's nine video segments titled Open My Glade were played once every hour on a screen at Times Square in New York City, a project of the Messages to the Public program, which was founded in 1980.
Pour Your Body Out was a commissioned multimedia installation organized by Klaus Biesenbach and installed in the atrium of the Museum of Modern Art in early 2009. In an interview with Phong Bui published in The Brooklyn Rail, Rist said she chose the atrium for the installation "because it reminds me of a church's interior where you're constantly reminded that the spirit is good and the body is bad. This spirit goes up in space but the body remains on the ground. This piece is really about bringing those two differences together."
Recognition
2014 - Baukoma Awards for Marketing and Architecture, Best Site Development [1]
2013 - Zurich Festival Price, Zürcher Festpiele [2]
2012 - Bazaar Art, International Artist of the Year, Hong Kong, China
2011 – Best Architects 11 Award, best architects Award
2010 – Cutting the Edge Award, 27th Annual Miami International Film Festival
2009 – Best Exhibition Of Digital, Video, or Film: "Pour Your Body Out (7354 Cubic Meters)" at Museum of Modern Art, New York. 26th annual awards, The International Association of Art Critics (AICA)
2009 – President of the Jury's EXTRAORDINARY AWARD (Nicolas Roeg), Seville European Film Festival '09
2009 – Joan Miró Prize, Barcelona
2007 – St. Galler Kulturpreis der St. Gallischen Kulturstiftung
2006 – Guggenheim Museums Young Collector's Council Annual Artist's Ball honouring Pipilotti Rist [3]
2003 – 01 award and Honorary Professorship of the Universität der Künste, Berlin, [4]
1999 – Wolfgang Hahn Prize
1998 – Nomination for the Hugo Boss Prize
1997 – Renta Preis of the Kunsthalle Nürnberg, [5]
References
Pipilotti Rist Wikipedia
(Text) CC BY-SA