Name

Piotr Protasiewicz







Tomasz gollob wykluczony mistrzem polski piotr protasiewicz fina imp bydgoszcz 99
Piotr Protasiewicz ['piɔtr prɔtaˈsiɛvit͡sz] (born 25 January 1975 in Zielona Góra, Poland) is a Polish international speedway rider. He has ridden for the Polish national team in the Speedway World Cup in 1996 and 2005. He was also World U-21 Champion in 1996.
Contents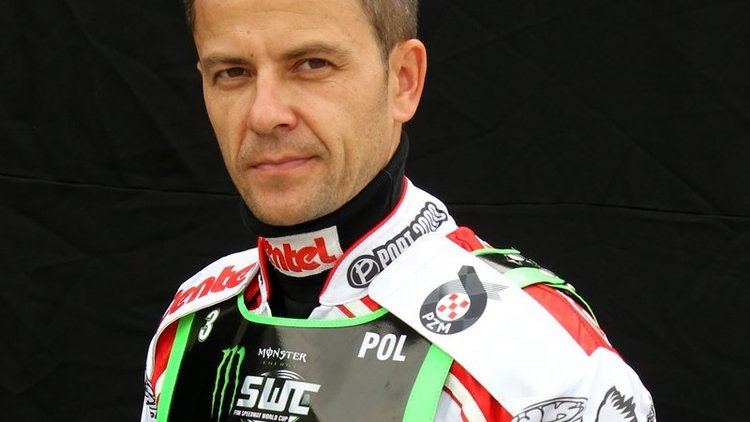 He married his girlfriend Katarzyna on 25 October 2002. They have two children. His father, Paweł was speedway rider too.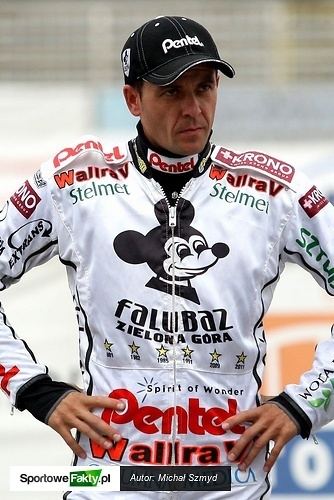 For his sport achievements, he received the Silver Cross of Merit in 2000.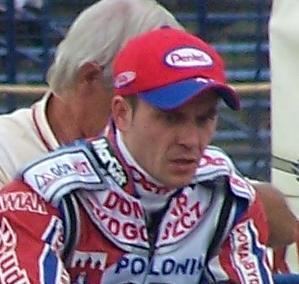 wroooom tv piotr protasiewicz przed sezonem 2016 cz 1
Polish league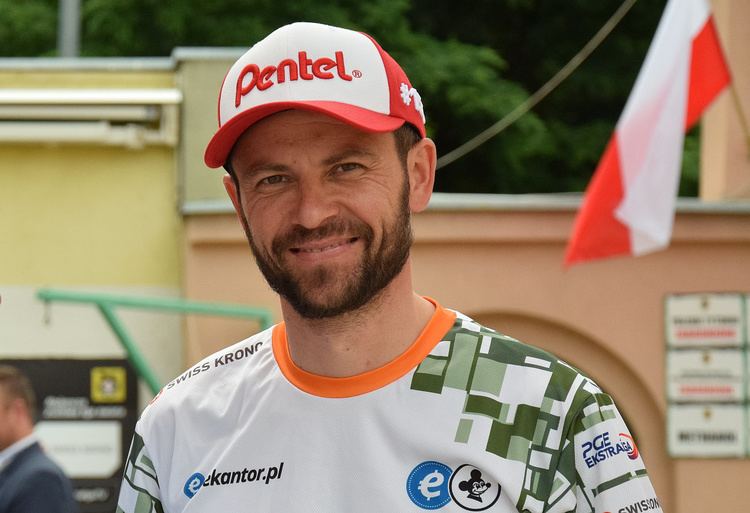 ZKŻ Zielona Góra (1991–1994)
WTS Wrocław (1995–1996)
Polonia Bydgoszcz (1997–2002)
Apator Toruń (2003–2004)
Polonia Bydgoszcz (2005–2006)
ZKŻ Zielona Góra (2007-)
Swedish league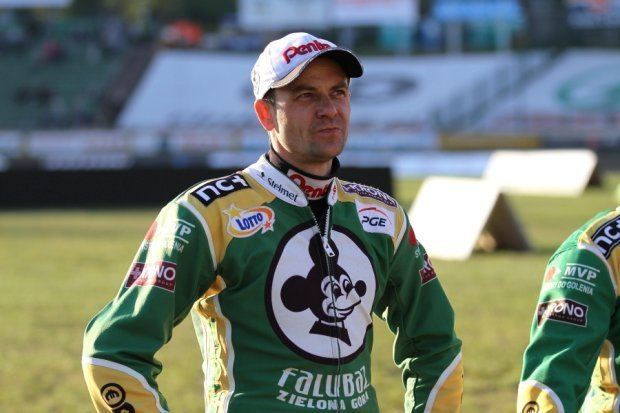 Indianerna Kumla (2000-)
British league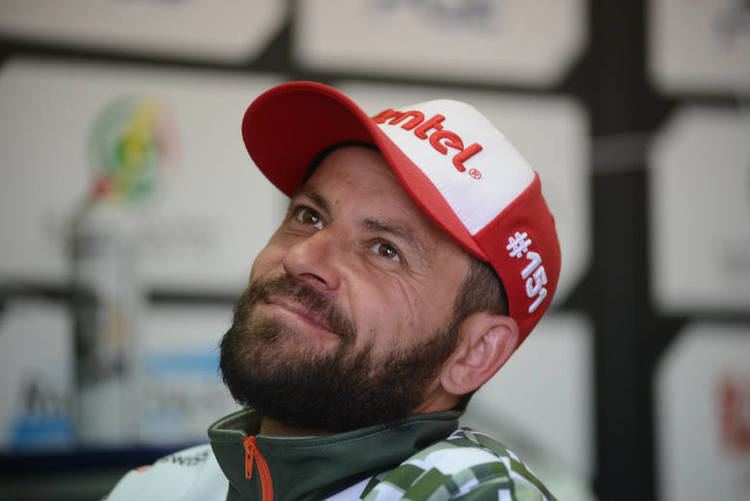 King's Lynn Stars
Peterborough Panthers
Ipswich Witches (2005–2006)
Oxford Cheetahs (since 2007)
Speedway Grand Prix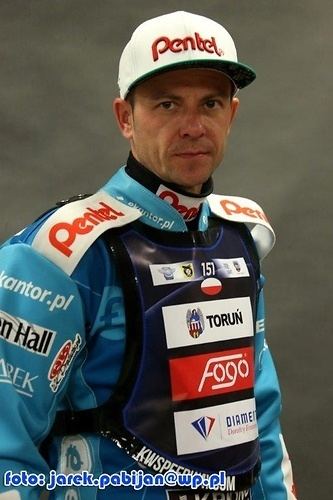 1996 - 21st place (as wild card)
1997 - 13th place
1998 - 21st place
1999 - 30th place (as wild card)
2000 - 30th place (as wild card)
2001 - 20th place
2002 - 24th place (as wild card)
2003 - 11th place
2004 - 15th place
2005 - 18th place (as wild card)
2006 - 16th place
World Under-21 Championship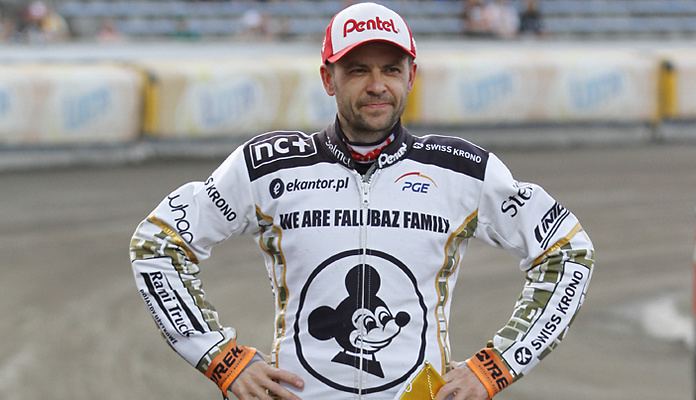 1993 - 5th place
1995 - 7th place
1996 - World Champion
Team Speedway World Championship & Speedway World Cup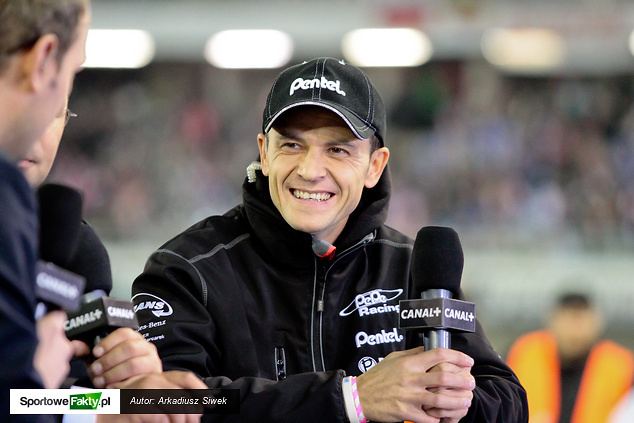 1996 - World Champion
2001 - Silver medal
2002 - 4th place
2003 - 4th place
2005 - World Champion
2006 - 5th place
Individual Speedway Polish Championship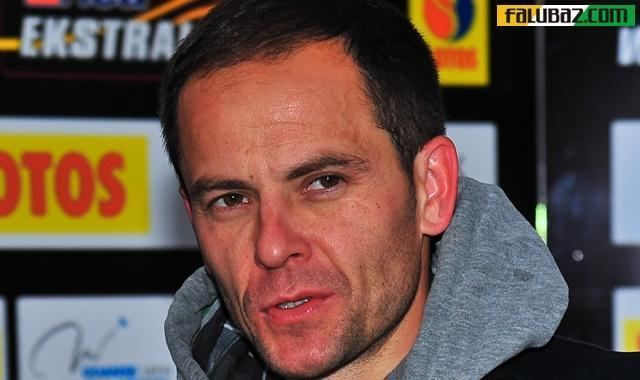 1995 - 10th in Semi-Final
1996 - 13th in Semi-Final
1997 - 6th place
1998 - 7th place
1999 - Polish Champion
2000 - 14th place
2001 - 13th place
2002 - 5th place
2003 - 11th place
2004 - 10th place
2005 - 4th place
2006 - 7th place
Individual Speedway Junior Polish Championship (U-21)
1995 - Silver medal
Polish Pairs Speedway Championship
1993 - Silver medal
1995 - Silver medal
1997 - Polish Champion
1998 - Silver medal
1999 - Polish Champion
2000 - Polish Champion
2001 - Silver medal
2002 - Polish Champion
2003 - Bronze medal
2004 - Polish Champion
2005 - Silver medal
2006 - Silver medal
Polish Pairs Speedway Junior Championship (U-21)
1993 - Bronze medal
Team Speedway Polish Championship
1995 - Polish Champion
1997 - Polish Champion
1998 - Polish Champion
1999 - 4th place
2000 - Polish Champion
2001 - Bronze medal
2002 - Polish Champion
2003 - Silver medal
2004 - 4th place
2005 - Silver medal
2006 - Bronze medal
Golden Helmet
2001 - Gold medal
2002 - Bronze medal
2006 - Bronze medal
Silver Helmet (U-21)
1996 - Silver medal
References
Piotr Protasiewicz Wikipedia
(Text) CC BY-SA