Covid-19
Sino-Tibetan, Sinitic, Chinese




Guangxi



Pinghua (simplified Chinese: ; traditional Chinese: Pinghua, sometimes disambiguated as ????/???? Guangxi Pinghua) is a Chinese language spoken mainly in parts of the Guangxi Zhuang Autonomous Region, with some speakers in Yunnan province. Pinghua is a trade language in some areas of Guangxi, where it is spoken as a second language by speakers of Zhuang languages. Some speakers of Pinghua are officially classified as Zhuang, and many are genetically distinct from the Han majority of Chinese speakers. The northern subdialect of Pinghua is centered on Guilin and the southern subdialect around Nanning. Pinghua has several notable features such as having four distinct checked tones, and using various loanwords from Zhuang, such as the final particle "wei" for imperative sentences.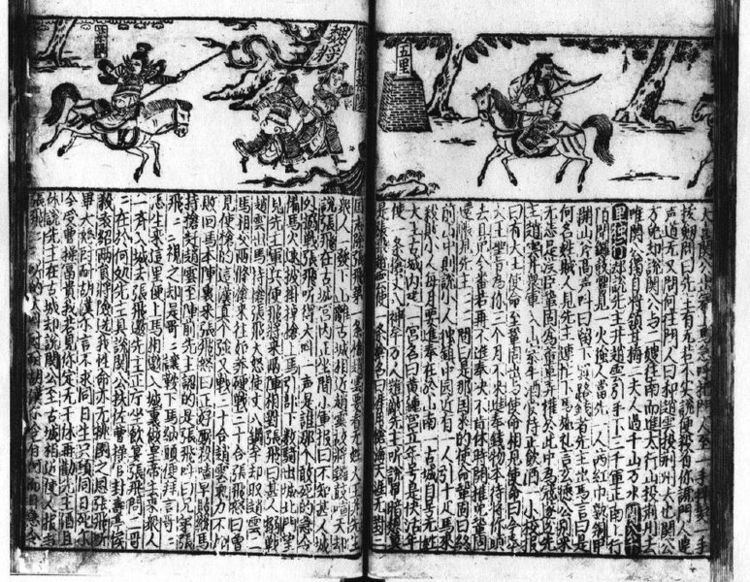 Language surveys in Guangxi during the 1950s noted a variety of Chinese different from those in Guangdong that had been previously considered by default as a subdivision of Yue Chinese. Pinghua was designated as a separate dialect from Yue by the Chinese Academy of Social Sciences in the 1980s and since then has been treated as a separate dialect in textbooks and surveys, though it is not at present noted in Ethnologue.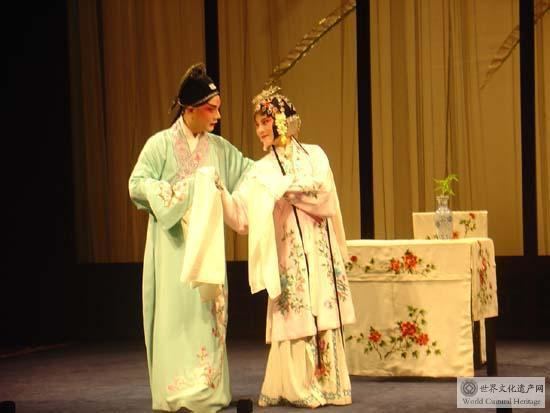 Since designation as a separate dialect there has been increased research into Pinghua. In 2008 a report by the Chinese Academy of Social Sciences of research into Chinese dialects noted an increase in research papers and surveys of Pinghua, from 7 before the 1987 publication of the Language Atlas of China based on the revised classification, and about 156 between then and 2004.
In the 1980s the number of speakers was listed as over 2 million.
Pinghua Wikipedia
(,)https://historyofjapan.files.wordpress.com/2014/05/xin_quanxiang_sanguo_zhipinghua030.jpg(,)http://www.chinakindnesstour.com/cityguide/UploadFiles_9187/200910/20091029105354690.jpg(,)http://upload.wikimedia.org/wikipedia/commons/4/43/Along_the_River_During_the_Qingming_Festival_(detail_of_original).jpg(,)http://www.bu.edu/chemistry/files/2010/07/Liu_forweb.jpg(,)http://arts.cultural-china.com/chinaWH/upload/upfiles/2010-08/13/yangzhou_pinghua40131cdbf79fae1d7d40.jpg(,)http://arts.cultural-china.com/chinaWH/upload/upfiles/2010-08/13/yangzhou_pinghua35ba8cb4940763910707.jpg(,)http://arts.cultural-china.com/chinaWH/upload/upfiles/2012-11/26/master_of_yangzhou_pinghua_wang_shaotangb44ad749d1009d6018d6.jpg(,)http://arts.cultural-china.com/chinaWH/upload/upfiles/2010-08/13/suzhou_pingtan42b79fb3fe5d7dcba353.jpg(,)http://i.ytimg.com/vi/VbdgLj2NO6k/hqdefault.jpg(,)http://i2.w.yun.hjfile.cn/doc/201401/ace11cecb8144b12aea505032ef90e26.jpg
(,)http://images.china.cn/attachement/jpg/site1007/20090211/001ec94a1d8b0afce01e09.JPG(,)https://c2.staticflickr.com/4/3194/2732148322_a0780a5d80_b.jpg(,)https://c2.staticflickr.com/4/3200/2732149632_84e3cb3b09_b.jpg(,)http://upload.wikimedia.org/wikipedia/commons/thumb/3/32/Avenue_of_Stars_Statue_crop.jpg/640px-Avenue_of_Stars_Statue_crop.jpg(,)http://farm9.staticflickr.com/8387/8522252181_7cb3205028_z.jpg(,)http://upload.wikimedia.org/wikipedia/en/d/d5/Lao_cuisine_katoke.jpg(,)http://upload.wikimedia.org/wikipedia/commons/thumb/9/9a/Origin_of_Chinese_Languages.svg/1280px-Origin_of_Chinese_Languages.svg.png(,)http://www.donrockwell.com/uploads/monthly_11_2014/post-10426-0-04688500-1415501035.jpg