Country

South Africa




Language spoken

Zulu




Area

86.15 km2


Founded

1849




Colleges and Universities

Damelin, Edgewood College



Pinetown is a town just inland from Durban in KwaZulu-Natal, South Africa. Pinetown is situated 16 km west of Durban at an elevation of 1,000 to 1,300 feet (305 to 395 m).
Contents
Map of Pinetown
Shocking truck crash footage pinetown truck crashes
History
Pinetown was named after the governor of Natal, Sir Benjamin Pine. The town was established in 1850 around the Wayside Hotel, itself built in 1849 along the main wagon route between Durban and Pietermaritzburg.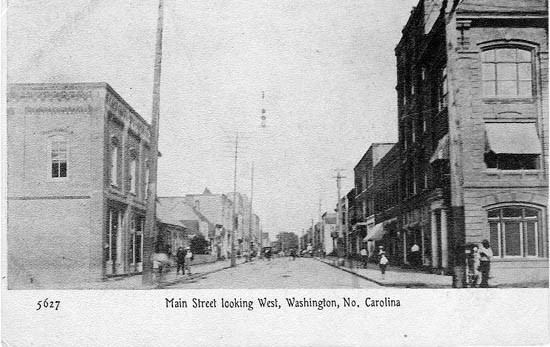 During the Second Boer War, the British built a concentration camp in Pinetown to house Boer women and children.
A number of German settlers made Pinetown their base and this accounts for the neighbourhood known as New Germany and the German Lutheran Church. Indeed, to this day imported German cakes and goodies pack the shelves at Christmas time in the Knowles Spar, the largest grocery store of Pinetown.
The area of Clermont was a solely black residential zone during the apartheid era, with land tenure being on a freehold basis unlike the state-owned townships elsewhere in the Durban vicinity. This meant residents enjoyed an atmosphere of freedom and this led to Clermont being a base for some well-known political activists during the apartheid era such as the lawyer Archie Gumede. Other personalities associated with Clermont are relatives of the leader of the world renowned "Ladysmith Black Mambazo" musical group.
References
Pinetown Wikipedia
(Text) CC BY-SA
(,)http://activerain.trulia.com/image_store/uploads/8/2/6/3/5/ar131397400753628.JPG(,)http://www.beaufort-county.com/Washington/mainandmarketwest.jpg(,)http://kloofpp.org.za/wp-content/uploads/2013/04/history1.png(,)http://activerain.trulia.com/image_store/uploads/2/0/8/4/4/ar131397423344802.JPG(,)http://www.shavepaints.co.za/wp-content/uploads/history/1980-3.jpg(,)http://showme.co.za/durban/wp-content/blogs.dir/12/files/pineville-junction_1/pineville-junction-in-pinetown.jpg(,)http://showme.co.za/durban/wp-content/blogs.dir/12/files/military-graves-at-st-andrews-church/img_7702.jpg(,)http://d6gdm4kjs42tc.cloudfront.net/wp-content/uploads/2015/04/NEWS_FARMING-ACCIDENT_150408_WEB.jpg(,)http://www.shavepaints.co.za/wp-content/uploads/history/1980-1.jpg(,)http://www.wdnweb.com/wp-content/uploads/2012/04/FATALITY_WEB.jpg(,)http://www.shavepaints.co.za/wp-content/uploads/history/1980-2.jpg(,)http://grahamlesliemccallum.files.wordpress.com/2013/09/bellair-and-bellair-railway-station-1911-durban.jpg%3Fw%3D547%26h%3D172(,)http://www.beaufort-county.com/Washington/warehoustractorsbig.JPG
(,)http://media-cdn.tripadvisor.com/media/photo-s/06/97/5a/97/aroy-thai-pinetown.jpg(,)http://media-cdn.tripadvisor.com/media/photo-s/05/a0/7d/29/the-giba-cafe.jpg(,)https://fbcdn-sphotos-d-a.akamaihd.net/hphotos-ak-xap1/v/t1.0-9/10952346_583240138477209_8925788929909751813_n.png%3Foh%3Dc18ba00ed4d1eed867c8a36199318dde%26oe%3D557DDBE9%26__gda__%3D1435737141_3fcb97cded2426d71c8c62033d9fbc14(,)http://kwazulu.hotelguide.co.za/infoimg/premier-hotel-pinetown-main-map590x451.jpg(,)http://i.ytimg.com/vi/u_oOQ_0cxss/maxresdefault.jpg(,)http://thumbs.dreamstime.com/z/food-market-items-isles-shelfs-checkers-franchise-pinetown-south-africa-29771750.jpg(,)http://thumbs.dreamstime.com/z/food-market-cashier-tills-section-checkers-franchise-pinetown-south-africa-29772145.jpg(,)http://thumbs.dreamstime.com/z/food-market-bread-section-iitems-shelfs-checkers-franchise-pinetown-south-africa-29772064.jpg(,)http://elcazzbarfoods.co.za/wp-content/uploads/2013/12/fast-food-in-pinetown_elcazzbar.jpg