Covid-19
2009–present




pilemusic.com






Rick Maguire Matt Becker Matt Connery Kris Kuss




Boston, Massachusetts, United States




Magic Isn't Real, You're Better Than This, dripping




Rock music, Indie rock, Post-punk, Post-hardcore




Exploding In Sound Records, Fierce Panda Records




Paraguassu, Kal Marks, Fat History Month, Ben Brodin, Two Inch Astronaut
Pile is an American indie rock band from Boston, Massachusetts. Starting as the solo act of Rick Maguire in the late 2000s, Pile has been a collective since the release of "Magic Isn't Real" in 2010. As of yet, Pile has released five full-length albums and two singles. In recent years the band has gained increasing popularity, becoming a prominent part of the Boston indie rock scene and frequently touring through both the US and Europe. Their sound has been described by The Village Voice as a "distinct blend of melted guitars" with "howling-wolf vocals and shred-free guitar harmonies".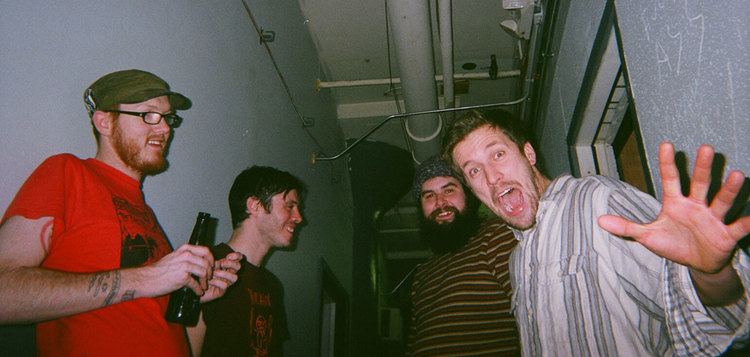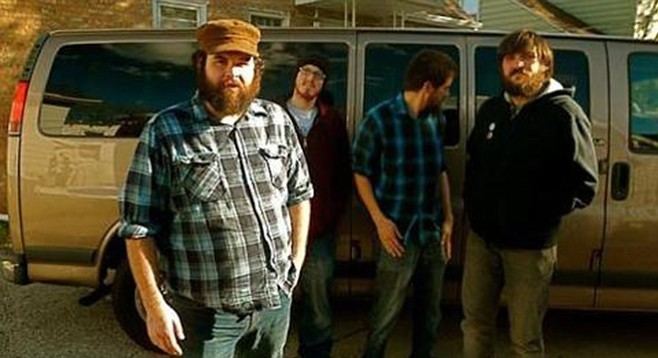 Pile released its first full-length album "Demonstration" on July 7, 2007. In 2009 a second album called "Jerk Routine" was released. In 2010 Pile formed its current line-up as a band and released the album "Magic Isn't Real". The band released a 7-inch single called "Big Web" in 2011.
After self-releasing three albums and one single, Pile signed with record label Exploding in Sound in October 2011, and released its first album under this label, "Dripping", on October 23, 2012. The band released a new single, "Special Snowflakes", on March 11, 2014. They continued to release a fifth album, their second under Exploding in Sound, called "You're Better Than This" on March 3, 2015.
On March 31st, they will release their 5th LP, "A Hairshirt of Purpose."
Rick Maguire (vocals, guitar)
Matt Becker (guitar)
Matt Connery (bass)
Kris Kuss (drums)
Studio albums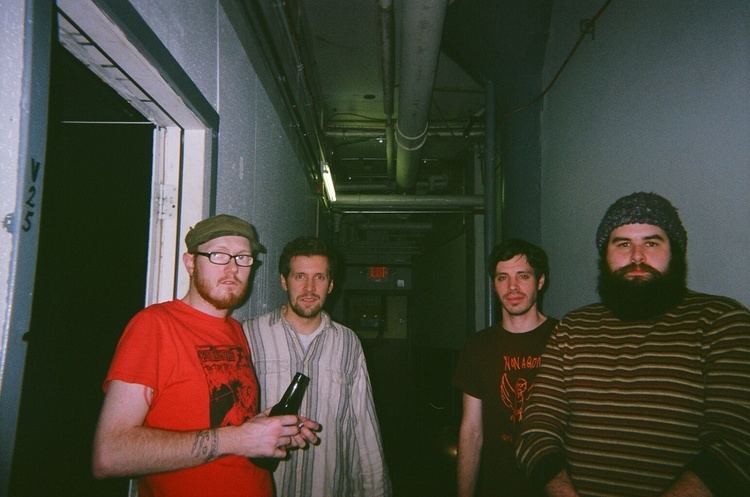 Demonstration (2007, self-released)
Jerk Routine (2009, self-released)
Magic Isn't Real (2010, self-released)
Dripping (2012, Exploding in Sound)
You're Better Than This (2015, Exploding in Sound)
"A Hairshirt of Purpose" (2017, Exploding in Sound)
Singles
Big Web (2011, self-released 7-inch)
Special Snowflakes / Mama's Lipstick (2014, Exploding in Sound)
Prom Songdripping · 2012
Mr FishYou're Better Than This · 2015
The Jonesdripping · 2012

Pile (band) Wikipedia