Covid-19
University of Seville





Pilar Albarracin





27 September 1968 (age 47) (

1968-09-27

)

Aracena, Spain




Performance art, installations, video and photography




Contemporary Spanish Art


http://www.pilaralbarracin.com
Pilar Albarracín (born September 27, 1968) is a contemporary Spanish artist. Albarracín is known for her performances, video, drawings, photography and interactive sculptural installations "that focus on the cultural construction of Spanish identity, especially that of the Spanish woman." Curator Rosa Martinez considers Albarracín "one of the most significant artists of the contemporary Spanish scene." Writer Paula Achiaga names her one of the most controversial Spanish artists in a 2014 article.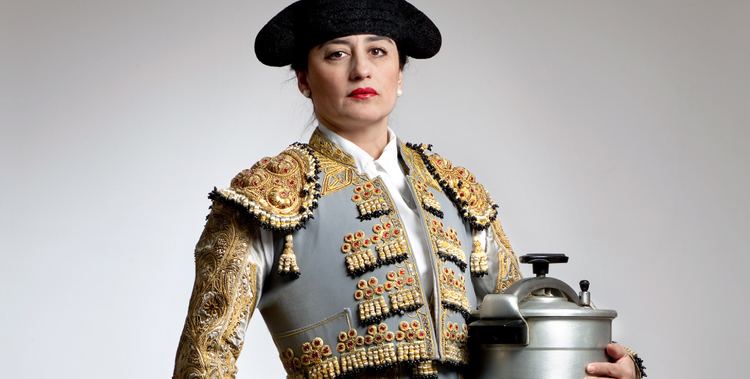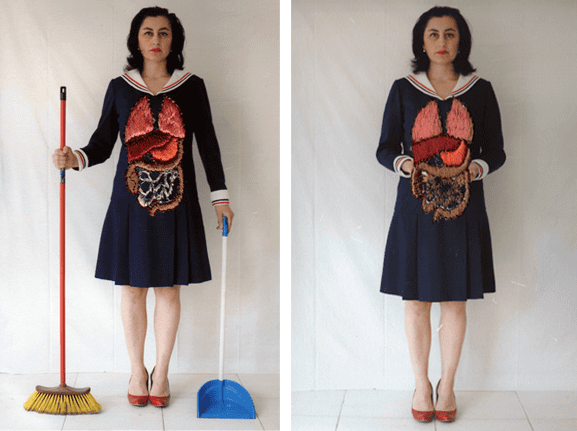 Albarracín was born in Aracena, Spain. In 1993, she earned a Bachelor of Fine Arts from the University of Seville. For some time she lived in Ireland and then left for Madrid, when she feels her work began to become "more serious."
Albarracín's work examines her Andalusian culture and heritage, commenting on society and its symbols. She incorporates dance, such as Flamenco, and costuming in her performance. There is also an element of eroticism in her work. Albarracín is interested in gender and issues that are "linked to sociology." In addition, she is less interested in creating art for sale, but rather to create art which tells stories.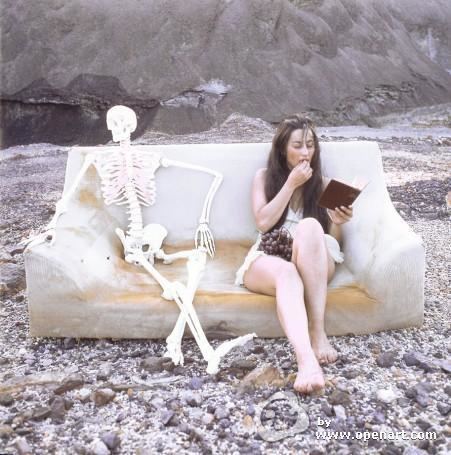 Much of Albarracín's work is about women or situations involving women. Her work often depicts women who have been hidden in plain view or who have become the victims of violence. Rosa Martínez writes that the women depicted by Albarracín "have all been used or abused by a system that considers them chattels, consumer goods." In a different mode, Albarracín also uses women's clothing to make her statements. Albarracín's 1999 performance, Spanish Omelette (Tortilla a la española) has her cutting up her own dress and cooking it in a "ceremony of self-immolation." In 2012, Albarracín created "underwear mandalas" from panties and intimate wear originally owned by relatives of the artist. The work was called The Origin of the New World. When speaking about her mandalas, Albarracín commented how the intersection of the invisible, mundane underwear and the sacred nature of the mandala created a sense of irony. It also sparked conversation: Albarracín's requests for underwear from her relatives and friends caused them to open up and talk about themselves and their relationships with their own clothing and their bodies.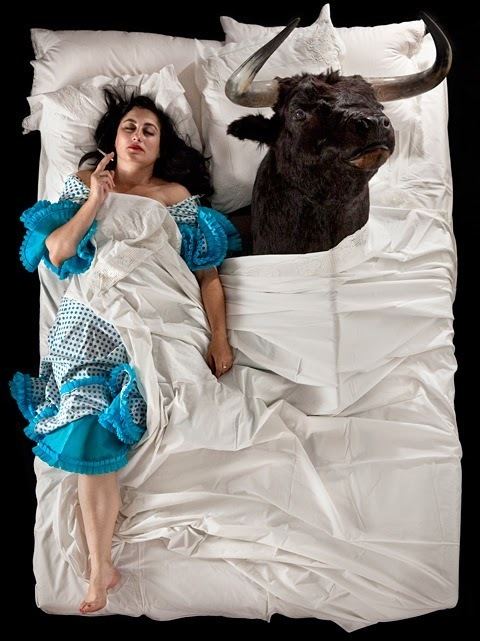 Although much of her work deals with serious issues, Albarracín populates her artistic vision so that it is "full of parodies and tragi-comedies that verge on cathartic paryoxysm." One such piece is The Goat (La cabra), 2001, where she depicts a sort of "savage dance" with a spilling wineskin.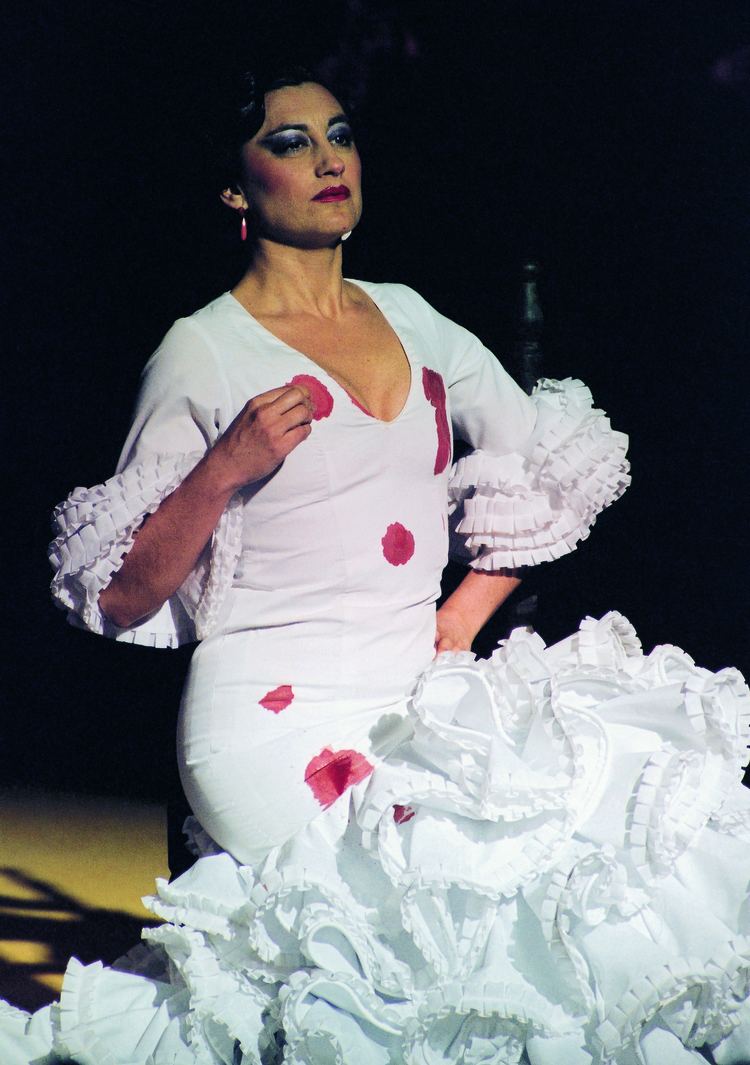 While Albarracín looks at Andalusian symbols like those surrounding Flamenco and traditional Andalusian folklore with irony and humor, she also supports some of the traditions she often turns upside-down. For example, Albarracín is very supportive of bullfighting in Spain because it, like Flamenco dance, provides jobs and helps the economy by supporting tourism to Spain. She says that when her friends come to visit, they all want to see the bulls and hear Flamenco.
Albarracín work is shown in the collections of the Musée d'Art Moderne de la Ville de Paris, the Artium Museum, the Contemporary Art Museum of Castilla y León, the Andalusian Contemporary Art Center, the Contemporary Art Center of Málaga, and also in many corporate collections. She was invited to show her work at the 2005 Venice Biennale, and the Moscow Biennale of Contemporary Art. Other important exhibitions of Albarracín's work have been shown at La Caixa (2002), the Reales Atarazanas in Sevilla (2004) and the Maison Rouge in Paris (2008).
Pilar Albarracín Wikipedia