Covid-19
1963-1996




The St. Lawrence





Film director




Pierre Perrault




Shattered Glass







29 June 1927 (

1927-06-29

)

Montreal, Canada




Film director, screenwriter




June 24, 1999, L'Isle-aux-Coudres, Quebec, Canada




For Those Who Will Follow, La bete lumineuse, Ka Ke Ki Ku




Michel Brault, Marcel Carriere, Stephane‑Albert Boulais, Fernand Dansereau, Charles Perrault




Les Traces Du Reve



Pierre Perrault (29 June 1927 – 24 June 1999) was a Québécois documentary film director. He directed 20 films between 1963 and 1996. He was one of the most important filmmakers in Canada, although largely unknown outside of Québec. In 1994 he was awarded the Prix Albert-Tessier. Pour la suite du monde (1963), Le règne du jour (1967), and Les voitures d'eau (1968) make up his critically acclaimed L'Isle-aux-Coudres Trilogy. His film La bête lumineuse (1982) screened in the Un Certain Regard section of the 36th Cannes Film Festival.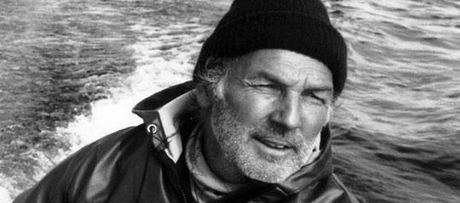 Perrault originally studied law (and practiced for two years), before becoming a radio announcer, poet, filmmaker and dramatist. His first involvement with film was on the Au pays neufve France series, which was base on his radio program for Radio-Canada.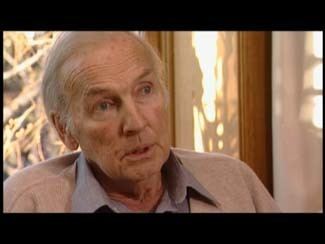 Canadian film historian Peter Morris wrote this about Perrault in his 1984 The Film Companion: "The most famous direct cinema filmmaker in Quebec, who developed a unique 'cinema of speech' that has 'spoken' about Quebec, its land and its people, and that has been at once witness of its past and often prophecy of its future. His approach involves close collaboration with his cinematographers (Michel Brault and Bernard Gosselin, who often co-direct), direct involvement with the people or events, and later, a careful construction of scenes in the editing room. From the 1960s and early 1970s (on Pour la suite du monde, Le règne du jour, Les voitures d'eau and L'Acadie L'Acadie?!) through his later films on Abitibi and First Nations people, he expressed the concept of 'ethnic class' that some feel avoids more basic issues, even though it gave voice to long-buried cultural aspirations."
Icewarrior (1996)
Cornouailles (1994)
L'oumigmag ou l'objectif documentaire (1993)
La toundra (1992)
La grande allure (1985)
Les voiles bas et en travers (1983)
La bête lumineuse (1982)
Le pays de la terre sans arbre ou Le Mouchouânipi (1980)
Gens d'Abitibi (1980)
Le goût de la farine (1977)
C'était un Québecois en Bretagne, Madame (1977)
Le retour à la terre (1976)
Un royaume vous attend (Co-Directed with Bernard Gosselin, 1976)
Tickets s.v.p (Short, 1973)
L'Acadie, l'Acadie (Co-Directed with Michel Brault, 1971)
Un pays sans bon sens! (1970)
Le beau plaisir (Short Co-Directed with Michel Brault and Bernard Gosselin, 1968)
Les Voitures d'eau (1968)
Le Règne du jour (1967)
Pour la suite du monde (Co-Directed with Michel Brault and Marcel Carrière, 1963)
Pierre Perrault Wikipedia