Philippe Beck, born in Strasbourg on April 21, 1963, is a French poet, writer and professor for Philosophy at University of Nantes, in France and European Graduate School in Saas-Fee, Switzerland.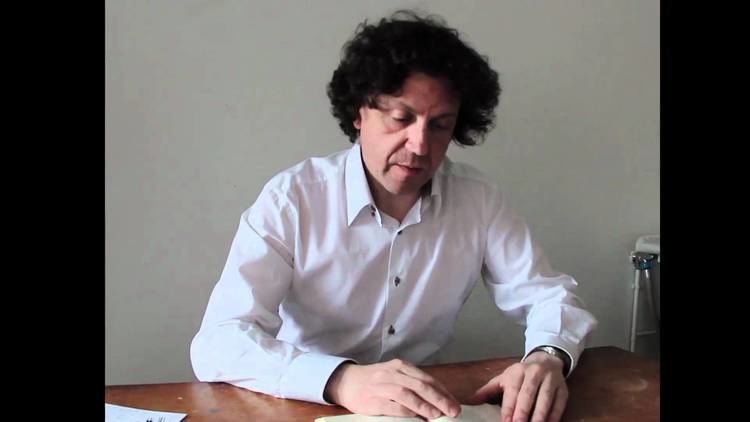 Beck was a former student of the ENS de Saint-Cloud, having first attended to study philosophy in 1985. He completed a master in literature and an H. dip in philosophy, and later defended a doctoral thesis in philosophy (Histoire et imagination / History and imagination) under the supervision of Jacques Derrida. He has been a lecturer in Philosophy at the University of Nantes since 1995. His seminars mainly focus on aesthetics. Since 2006 Beck has been a professor of poetry at European Graduate School in Saas-Fee, Switzerland.
In 1990, he was a founding member of Alter, a journal of phenomenology (Ecole Normale Supérieure of Saint-Cloud). He was also the founder and editor in chief of the poetry magazine Quaderno (Ed. MeMo, Nantes, from 1998 to 2000), for which he wrote various articles on poetics and criticism. He is a member of the editorial board of Cités (Cities) and Droits de cités (Laws of Cities) (PUF) and of the journal Agenda de la pensée contemporaine (Calendar of Contemporary Thought) (Flammarion).
He was Writer in Residence at Château de Blandy-les-Tours in 2008 at Mission Stendhal Laureate in China in 2009. His poetic works have been featured in various magazines and anthologies. Some of his books and poems have been translated into English, Dutch, Korean and German.
Through his poetic work, Philippe Beck has collaborated with contemporary musicians and composers and has on numerous occasions. He is one of the co-writers of Gérard Pesson's opera libretto Pastorale. A number of Beck's works have also been put to music by Pesson: Chants populaires (Popular Songs) for the vocal ensemble Accentus. Beck's Lyre dure was also the basis for Philippe Mion's Oeuvre acousmatique (Acousmatic work), the premiere of which was held in 2009. In March 2013, the Montreal Symphony Orchestra under the direction of Kent Nagano premiered a work by Maxime McKinley, which was based on Beck's book In Nature.
Since October 2012 Beck has served as President of the Commission of poetry at the Centre national du livre (National Book Centre) in Paris.
An international symposium devoted to his work at the International Cultural Center Cerisy took place in 2013.