Occupation

Actor, singer




Height

1.88 m




Years active

1981–present




Spouse

Carol Quast (m. 1981)




Name

Philip Quast




Albums

Live at the Donmar




Role

Actor








Full Name

Philip Mark Quast




Born

30 July 1957 (age 66) (

1957-07-30

) Tamworth, New South Wales, Australia


Alma mater

National Institute of Dramatic Art


Notable work

Javert in Les Miserables


Children

Toby Quast, Edwin Quast, Harry Quast




Similar People

Colm Wilkinson, Anthony Warlow, Michael Ball, Ruthie Henshall, Michael Maguire
Stars philip quast les mis rables 10th anniversary concert
Philip Mark Quast (born 30 July 1957) is an Australian actor and singer. He has won the Laurence Olivier Award for Best Actor in a Musical three times, the most of any actor to date.
Contents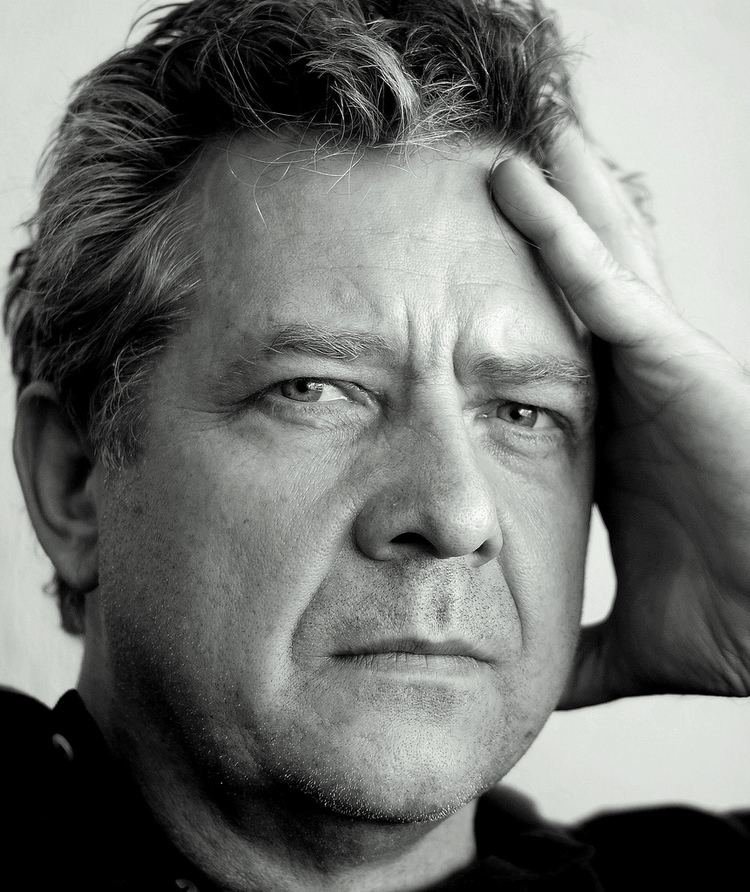 He is perhaps best known for his role as Inspector Javert in the stage musical Les Misérables and in the Les Misérables: The Dream Cast in Concert.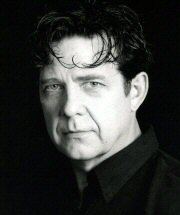 He is also well known for numerous theatre roles, including Georges Seurat in Stephen Sondheim's Sunday in the Park with George and Emile de Becque in Rodgers and Hammerstein's South Pacific. He is also known for appearances in film and for his roles in television shows such as Ultraviolet, Brides of Christ, and Play School.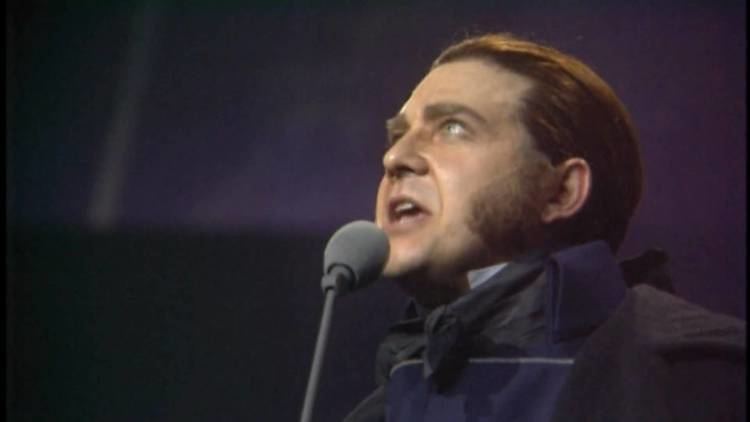 Stars russell crowe acts philip quast sings
Early life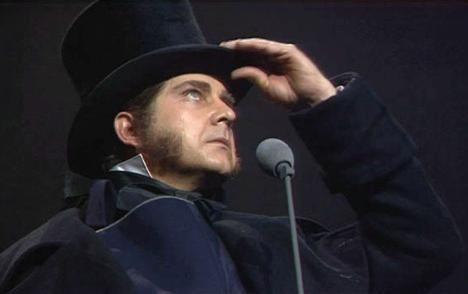 Quast, one of three children, was born in 1957 in Tamworth, New South Wales, Australia. His family lived and worked on a mixed but predominately turkey farm.
Career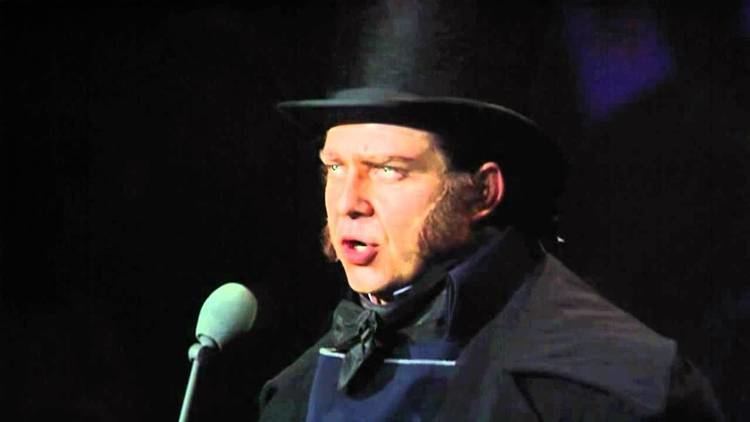 He graduated from the National Institute of Dramatic Art in 1979 and began his career in the resident acting company of the State Theatre Company of South Australia. In the early 80's he appeared in plays such as The Mystery Plays of Wakefield, Three Sisters, On The Wallaby, Pericles, A Month in the Country, As You Like It, Pygmalion, A Hard God, No End of Blame, The Threepenny Opera, Shark Infested Waters, Candide with Nimrod Theatre Company, and a musical adaption of Carmen which he debuted with the Melbourne Theatre Company.
In 1981, Philip also began appearing as a presenter on the Australian children's show Play School, a program he would return to on-and-off again for 17 years. He shot to prominence in 1987 when he appeared as Javert in the original Australian production of Les Misérables. This performance won him a Sydney Critic Award and a MO Award. In 1989, he traveled to London to play Javert on the West End stage.
Quast never expected to gain such a prominent role, going to the auditions hoping simply for a place in the chorus. Because he was not able to sight-read music, he walked off the stage at the audition but was called back by Claude-Michel Schönberg and eventually given the part as Javert.
Quast credits much of his success as Javert to stage director Trevor Nunn. "Javert for me is not the Wicked Witch of the West," Quast has said. "In fact, there is very little material to work with in the script. Trevor would say things in passing like 'Have you read the Ten Commandments recently?' That's all he would say. If you're thirsty enough, you can follow it up ... there was the whole basis of our legal system and the explanation for the whole of Les Mis. For me, that's inspired directing. That's why he's such an awesome man."
When playing Javert, Quast gained a reputation as a perfectionist. He also began experiencing intense bouts of stagefright. "I had a terrible time," he said. "It took me a month to get over it. At one stage I wasn't sleeping at all but lying awake planning speeches to the audience about being sorry and could I start again." Quast's performance has been commonly argued to be the definitive interpretation of Javert, spawning many similar versions among stage actors afterwards.
1990s
Quast's stage success continued as he won the coveted role of Georges Seurat in the original London production of Stephen Sondheim's Sunday in the Park with George for the Royal National Theatre.
In 1991 he won his first Laurence Olivier Award for Georges Seurat. Quast was under a large amount of stress when preparing for Sunday in the Park with George, as he struggled to master Sondheim's complicated musical scores (Sondheim told him: "you don't play tennis against people you can beat."), learn to paint and sketch for the play, and waited for the impending birth of his first son, who was due five days after opening night.
In 1993 he returned to Australia to play in Sydney Theatre Company productions of William Shakespeare's Coriolanus and Sondheim's Into the Woods in which he played The Wolf/Cinderella's Prince. He then played Dunois in Bernard Shaw's Saint Joan in the West End and on a UK tour in 1994. In 1994-96 he spent two seasons with the Royal Shakespeare Company, performing as Fred/Chorus in A Christmas Carol, and King of Navarre in Shakespeare's Love's Labour's Lost, as well as Lodovico in The White Devil, Banquo in Macbeth, and Achilles in Troilus and Cressida. Before returning for a second season with the RSC, he spent some time back in Australia, performing in the national tour of The Secret Garden as Dr. Neville Craven - along with Anthony Warlow and Marina Prior.
Musical Theatre
Quast played the part of Javert on the Les Misérables Complete Symphonic Recording, and in Hey, Mr. Producer, a concert in honour of Sir Cameron Mackintosh. Though mainly a baritone, Quast has played some roles written for tenors, namely George (see above), Candide, and Neville in The Secret Garden. Although he is known for his serious roles, he has also performed comedic parts, such as his 2004 appearance as the pompous Miles Gloriosus in a limited run revival of A Funny Thing Happened on the Way to the Forum at the Royal National Theatre.
Quast more recently played the supporting role of Juan Peron in Andrew Lloyd Webber's 2006 production of Evita at the Adelphi Theatre in London. He was nominated for an Olivier award for this role. In July 2007, Quast performed the role of Judge Turpin in a concert version of Sweeney Todd at London's Royal Festival Hall.
He was most recently in the Menier Chocolate Factory production of Jerry Herman's La Cage aux Folles as Georges.
Quast rejoined the cast of La Cage Aux Folles on 4 May 2009 with Roger Allam. Coincidentally, both actors have performed in the role of Javert in Les Misérables. From July 2010, he played Mr Banks in the Australian premiere production of Mary Poppins at Melbourne's Her Majesty's Theatre, a part Sir Cameron Mackintosh offered to him in the bathroom of The Ivy in London. He won the 2010 Victorian Green Room Award (Melbourne's top theatre awards) for Best Supporting Actor in a Musical for his performance. He also won the Broadway World Australia 2011 award for "Best Featured Actor in a Musical" for Mary Poppins.
In March 2014, New York audiences were treated to a special limited engagement of "Sweeney Todd" at Lincoln Center's Avery Fisher Hall. Quast, in his New York stage debut, performed as Judge Turpin, with Bryn Terfel as Sweeney Todd and Emma Thompson as Mrs. Lovett. The show was scheduled to be broadcast as part of Live at Lincoln Center's television special in September 2014.
Theatre
In 2012, he played the role of Sir Humphrey Appleby in an Australian production of Yes, Prime Minister. In August/September 2012, he performed the role of Walter Burns in Melbourne Theatre Company's production of His Girl Friday. In November 2013 he joined Hugo Weaving and Richard Roxburgh in Sydney Theatre Company's production of Samuel Beckett's Waiting For Godot. In May/June 2014, Quast played the role of Pastor Manders in Henrik Ibsen's play Ghosts at the Melbourne Theatre Company directed by Gale Edwards.
Personal life
Philip Quast and his wife Carol have three sons (Harry, Toby, and Edwin). He also teaches at the National Institute of Dramatic Art in Sydney, Australia.
Quast married Carol in 1981 and they were married for almost ten years before having the first of their three sons. He has been noted for his humble nature, stating he doesn't seek after fame and is concerned that success is measured by notoriety instead of the respect of one's peers. He doesn't keep any of his awards, instead sending them to his parents' home in Australia.
Quast was named as one of the 25 Most Beautiful People for 1996 in Who Weekly magazine. In an article for the magazine he said, "The problem with this business is that you have to supposedly look as good as you can all the time. And I hate that. My idea of doing my hair is sticking it out of the window of a car when it's wet."
A baritone, Quast has been universally applauded by critics for his singing voice, which has been described as "warm", and "glorious." He was named by British newspaper The Stage as "one of the most notable singing actors to come along in years".
Awards
Quast has won the most Laurence Olivier Awards for Best Actor in a Musical, having won three. This has the most Laurence Olivier Awards held by any actor bar Judi Dench and Ian McKellen.
1991 – for Stephen Sondheim's Sunday in the Park with George in the role of Georges Seurat
1998 – for the Dempsey and Rowe musical The Fix as Grahame Chandler
2002 – for Rodgers and Hammerstein's South Pacific in which he played Emille de Becque
Other Awards:
2011 – Helpmann Awards – Best Actor in a Supporting Role (Mary Poppins)
2011 – Green Room Awards – Male Artist in a Featured Role (Mary Poppins)
1994 – MO Awards – Male Musical Theatrical Performer & "Kevin Jacobsen" Theatrical Performer
1993 – Sydney Theatre Critics Award – Best Actor (Into the Woods)
1988 – MO Award – Male Musical Theatre Performer (Les Misérables)
1988 – Sydney Theatre Critics Award: Best Actor of the Year (Les Misérables)
Nominations:
2011 – Nomination, Sydney Theatre Awards – Best Performance in a Supporting Role in a Musical (Mary Poppins)
2007 – Olivier Awards – Nomination for Best Actor in a Musical for Evita, at the Adelphi Theatre, London, UK
2005 – Nomination, Sydney Theatre Awards – Best Actor in a Lead Role (The Cherry Orchard)
2005 – Nomination, Mo Awards – Best Male Actor in a Play (Democracy)
Recordings
Philip Quast has appeared in the cast recordings for many musicals, but has also released his own album, Live at the Donmar, containing both covers and original material.
Musical cast recordings:
Mary Poppins - Original Australian Cast Recording (2011)
Evita – London Cast Recording (2006)
The Secret Garden – Original London Cast Recording (2001)
South Pacific (Royal National Theatre Production – 2001 London Cast)
The Fix – Original London Cast Recording (1997)
The Secret Garden – Original Australian Cast Recording (1995)
Paris – Studio Cast Recording (1990)
Les Misérables: The Complete Symphonic Recording (1989)
Filmography
Actor
2022
Dark Noise
as
Tanner Blue
2020
Between Two Worlds (TV Series)
as
Phillip Walford
- Episode #1.10 (2020) - Phillip Walford
- Episode #1.9 (2020) - Phillip Walford
- Cushioned Chamber And Padded Cell (2020) - Phillip Walford
- A Big Enough Lie (2020) - Phillip Walford
- Episode #1.6 (2020) - Phillip Walford
- When Worlds Collide (2020) - Phillip Walford
- Episode #1.4 (2020) - Phillip Walford
- Episode #1.3 (2020) - Phillip Walford
- Episode #1.2 (2020) - Phillip Walford
- Episode #1.1 (2020) - Phillip Walford
2020
Operation Buffalo (TV Mini Series)
as
Professor Quentin Ratchett
- Episode #1.4 (2020) - Professor Quentin Ratchett
- Episode #1.3 (2020) - Professor Quentin Ratchett
- Episode #1.2 (2020) - Professor Quentin Ratchett
- Episode #1.1 (2020) - Professor Quentin Ratchett
2018
Picnic at Hanging Rock (TV Mini Series)
as
Arthur
- Episode #1.6 (2018) - Arthur
- Episode #1.3 (2018) - Arthur
- Episode #1.5 (2018) - Arthur
- Episode #1.4 (2018) - Arthur
- Episode #1.2 (2018) - Arthur
- Episode #1.1 (2018) - Arthur
2017
National Theatre Live: Follies
as
Benjamin Stone
2016
Janet King (TV Series)
as
Lincoln Priest
- The Long Goodbye (2016) - Lincoln Priest
- The Heart of It (2016) - Lincoln Priest
- Apprehended Violence (2016) - Lincoln Priest
- Here and Now (2016) - Lincoln Priest
- The Invisible Wound (2016) - Lincoln Priest
2016
The Justice Lease (TV Series)
as
Senior Constable Gordon
- I've Never Really Had a Dad (2016) - Senior Constable Gordon
- Don't Even Watch Movies (2016) - Senior Constable Gordon
2015
Imagine (TV Series)
as
Reader
- Richard Flanagan: Life After Death (2015) - Reader (voice)
2015
Miss Fisher's Murder Mysteries (TV Series)
as
Dr. Hayden Samuels
- Death & Hysteria (2015) - Dr. Hayden Samuels
2014
Live from Lincoln Center (TV Series)
as
Judge Turpin
- Sweeney Todd: The Demon Barber of Fleet Street - In Concert with the New York Philharmonic (2014) - Judge Turpin
2011
The Devil's Double
as
Saddam Hussein / Faoaz
2010
Bed of Roses (TV Series)
as
Tim Price
- Raucous Angel (2010) - Tim Price
- Two Bulls in the Paddock (2010) - Tim Price
- Green vs Gold (2010) - Tim Price
- Goddess of the Rainbow (2010) - Tim Price
- Gaaa- aarth (2010) - Tim Price
- The Front Page (2010) - Tim Price
- Rainbow Warriors (2010) - Tim Price
2008
Silent Witness (TV Series)
as
Leonid Polyak
- Death's Door: Part 2 (2008) - Leonid Polyak
- Death's Door: Part 1 (2008) - Leonid Polyak
2007
Introducing the Dwights
as
Ronnie Stubbs
2006
Caterpillar Wish
as
Carl Roberts
2006
Holby City (TV Series)
as
Clayton Jones
- Pride Before a Fall (2006) - Clayton Jones
2004
Midsomer Murders (TV Series)
as
Ross Villiers
- Ghosts of Christmas Past (2004) - Ross Villiers
2002
Me & Mrs Jones (TV Movie)
as
Richard Bowden
2001
Corridors of Power (TV Series)
as
Michael Fielding MP
- Episode #1.6 (2001) - Michael Fielding MP
- Episode #1.5 (2001) - Michael Fielding MP
- Episode #1.4 (2001) - Michael Fielding MP
- Episode #1.3 (2001) - Michael Fielding MP
- Episode #1.2 (2001) - Michael Fielding MP
- Episode #1.1 (2001) - Michael Fielding MP
1999
Cleopatra (TV Mini Series)
as
Cornelius
- Part 2 (1999) - Cornelius
- Part 1 (1999) - Cornelius
1998
Inspector Morse (TV Series)
as
Mr. Benfield
- The Wench Is Dead (1998) - Mr. Benfield
1998
Ultraviolet (TV Mini Series)
as
Father Pearse J. Harman
- Persona Non Grata (1998) - Father Pearse J. Harman
- Terra Incognita (1998) - Father Pearse J. Harman
- Mea Culpa (1998) - Father Pearse J. Harman
- Sub Judice (1998) - Father Pearse J. Harman
- In Nomine Patris (1998) - Father Pearse J. Harman
- Habeas Corpus (1998) - Father Pearse J. Harman
1995
The Governor (TV Series)
as
Simon Lennox
- Episode #2.6 (1996) - Simon Lennox
- Episode #2.5 (1996) - Simon Lennox
- Episode #2.4 (1996) - Simon Lennox
- Episode #1.5 (1995) - Simon Lennox (uncredited)
1995
Great Performances (TV Series)
as
Javert
- Les Misérables in Concert (1995) - Javert
1995
Napoleon
as
Birdo (voice)
1994
The Damnation of Harvey McHugh (TV Mini Series)
as
The Minister
- Spay Misty for Me: Part 2 (1994) - The Minister
- Whatever Happened to Baby X (1994) - The Minister
- Under the Rainbow (1994) - The Minister
- Spay Misty for Me: Part 1 (1994) - The Minister
- Paint Your Bandwagon (1994) - The Minister
- My Brilliant Chorea (1994) - The Minister
- Little House on the Gold Coast (1994) - The Minister
- How Green Was My Ballot (1994) - The Minister
- Hey St Jude (1994) - The Minister
- Heaven Knows Mr McHugh (1994) - The Minister
- From Here to Maternity (1994) - The Minister
- A Tree Grows in Botswana (1994) - The Minister
- Lord of the Files (1994) - The Minister
1992
Crime Story (TV Series)
as
Terry Clark
- All Good Friends - The Case of the Handless Corpse (1992) - Terry Clark
1991
Brides of Christ (TV Mini Series)
as
Ian McGregor
- Ambrose (1991) - Ian McGregor
1991
Police Rescue (TV Series)
as
Bob Harrison
- Mates (1991) - Bob Harrison
1989
Cassidy (TV Mini Series)
as
Sam East
- Episode #1.2 (1989) - Sam East
- Episode #1.1 (1989) - Sam East
1988
The First Kangaroos
as
Bluey Burdon
1987
To Market to Market
as
Edward
1987
Around the World in Eighty Ways
as
Wally Davis
1987
Fields of Fire (TV Mini Series)
as
Albie
- Episode #1.2 (1987) - Albie (credit only)
- Episode #1.1 (1987) - Albie
1987
Flight Into Hell (TV Mini Series)
as
Chris Gordon
1986
Army Wives (TV Movie)
as
Peter
1984
Sons and Daughters (TV Series)
as
Bob 'Mitch' Mitchell
1985
Colour in the Creek (TV Mini Series)
as
Barney
- The Golden Cairn (1985) - Barney
- Old Joe Is Elected Mayor (1985) - Barney
- Code of Silence (1985) - Barney
- Gold Fever (1985) - Barney
- Return to Coorumbong Creek (1985) - Barney
- Hypnotised (1985) - Barney
- The Fletcher Family Set Up Camp in Coorumbong Creek (1985) - Barney
- All the Family's Money Has Gone Missing (1985) - Barney
1984
Special Squad (TV Series)
as
Jaeger
- The Würzburg Link (1984) - Jaeger
1984
A Country Practice (TV Series)
as
Billy Webb
- On the Sheep's Back: Part 2 (1984) - Billy Webb
- On the Sheep's Back: Part 1 (1984) - Billy Webb
1983
The Young Doctors (TV Series)
as
Rod Hawkins
- Episode #1.1394 (1983) - Rod Hawkins
- Episode #1.1395 (1983) - Rod Hawkins
- Episode #1.1393 (1983) - Rod Hawkins
- Episode #1.1391 (1983) - Rod Hawkins
- Episode #1.1392 (1983) - Rod Hawkins
- Episode #1.1354 (1983) - Rod Hawkins
- Episode #1.1396 (1983) - Rod Hawkins
1983
Patrol Boat (TV Series)
as
Smith
- Tango Victor (1983) - Smith
Music Department
2010
Bed of Roses (TV Series) (song performer - 1 episode)
- Goddess of the Rainbow (2010) - (song performer)
Soundtrack
1966
Play School (TV Series) (performer - 2,164 episodes)
- Summer Road Trip (2022) - (performer: "There's a Bear in There")
- Big and Small - Outback (2022) - (performer: "There's a Bear in There")
- Big and Small - City (2022) - (performer: "There's a Bear in There")
- Big and Small - Sea (2022) - (performer: "There's a Bear in There")
- Big and Small - Garden (2022) - (performer: "There's a Bear in There")
- Big and Small - Home (2022) - (performer: "There's a Bear in There")
- Art Time 3 (2022) - (performer: "There's a Bear in There")
- Story Time 6 (2022) - (performer: "There's a Bear in There")
- Lights Camera Action - Film (2022) - (performer: "There's a Bear in There")
- Lights Camera Action - Animation (2022) - (performer: "There's a Bear in There")
- Lights Camera Action - Radio (2022) - (performer: "There's a Bear in There")
- Lights Camera Action - Theatre (2022) - (performer: "There's a Bear in There")
- Lights Camera Action - Television (2022) - (performer: "There's a Bear in There")
- Yarning and Dreaming (2022) - (performer: "There's a Bear in There")
- Very Jazzy Street Party (2022) - (performer: "There's a Bear in There")
- Wonderful World - Canada (2022) - (performer: "There's a Bear in There")
- Wonderful World - Peru (2022) - (performer: "There's a Bear in There")
- Wonderful World - Japan (2022) - (performer: "There's a Bear in There")
- Wonderful World - South Africa (2022) - (performer: "There's a Bear in There")
- Wonderful World - China (2022) - (performer: "There's a Bear in There")
- Colours All Around - Light Spectrum (2022) - (performer: "There's a Bear in There")
- Colours All Around - Earth and Trees (2022) - (performer: "There's a Bear in There")
- Colours All Around - Sky and Sea (2022) - (performer: "There's a Bear in There")
- Colours All Around - Gardens (2022) - (performer: "There's a Bear in There")
- Colours All Around - Aposematism and Camouflage (2022) - (performer: "There's a Bear in There")
- Song Time 2 (2022) - (performer: "There's a Bear in There")
- Let's Eat (2022) - (performer: "There's a Bear in There")
- Marvellous Maths - Shapes (2021) - (performer: "There's a Bear in There")
- Marvellous Maths - Measuring (2021) - (performer: "There's a Bear in There")
- Marvellous Maths - Counting (2021) - (performer: "There's a Bear in There")
- Marvellous Maths - Weight and Size (2021) - (performer: "There's a Bear in There")
- Marvellous Maths - Sorting (2021) - (performer: "There's a Bear in There")
- Wonderful World - India (2021) - (performer: "There's a Bear in There")
- Wonderful World - Greece (2021) - (performer: "There's a Bear in There")
- Wonderful World - England (2021) - (performer: "There's a Bear in There")
- Wonderful World - Italy (2021) - (performer: "There's a Bear in There")
- Wonderful World - Egypt (2021) - (performer: "There's a Bear in There")
- Science Time 2 (2021) - (performer: "There's a Bear in There")
- The Very Silly Special - 55th Birthday (2021) - (performer: "There's a Bear in There")
- Green Team - Native plants and seeds (2021) - (performer: "There's a Bear in There")
- Green Team - Bees and Energy (2021) - (performer: "There's a Bear in There")
- Green Team - Recycling (2021) - (performer: "There's a Bear in There")
- Green Team - Clean Water (2021) - (performer: "There's a Bear in There")
- Green Team - Compost and Food Waste (2021) - (performer: "There's a Bear in There")
- Walking Together - Reconciliation Australia Special (2021) - (performer: "There's a Bear in There")
- Nursery Rhyme News - 2 (2021) - (performer: "There's a Bear in There")
- Where I Belong - Learning at School (2021) - (performer: "There's a Bear in There")
- Where I Belong - Friends (2021) - (performer: "There's a Bear in There")
- Where I Belong - Community Gardens (2021) - (performer: "There's a Bear in There")
- Where I Belong - Grandparents (2021) - (performer: "There's a Bear in There")
- Where I Belong - Pets (2021) - (performer: "There's a Bear in There")
- Everyday Helpers - Red Cross (2021) - (performer: "There's a Bear in There")
- Everyday Helpers - SES (2021) - (performer: "There's a Bear in There")
- Everyday Helpers - Nurses and Doctors (2021) - (performer: "There's a Bear in There")
- Everyday Helpers - Police (2021) - (performer: "There's a Bear in There")
- Everyday Helpers - Firefighters (2021) - (performer: "There's a Bear in There")
- Our Celebrations - Eid Al-Fitr (2020) - (performer: "There's a Bear in There")
- Our Celebrations - NAIDOC Week (2020) - (performer: "There's a Bear in There")
- Our Celebrations - Diwali (2020) - (performer: "There's a Bear in There")
- Our Celebrations - Lunar New Year (2020) - (performer: "There's a Bear in There")
- Our Celebrations - Birthdays (2020) - (performer: "There's a Bear in There")
- Ready, Set, Big School (2020) - (performer: "There's a Bear in There")
- Rain Hail or Shine - Noongar Country (2020) - (performer: "There's a Bear in There")
- Rain Hail or Shine - Tennant Creek (2020) - (performer: "There's a Bear in There")
- Rain Hail or Shine - Wallaman Falls (2020) - (performer: "There's a Bear in There")
- Rain Hail or Shine - Beechworth (2020) - (performer: "There's a Bear in There")
- Rain Hail or Shine - Cradle Mountain (2020) - (performer: "There's a Bear in There")
- Science Time (2020) - (performer: "There's a Bear in There")
- Story Time 5 (2020) - (performer: "There's a Bear in There")
- Song Time (2020) - (performer: "There's a Bear in There")
- Art Time 2 (2020) - (performer: "There's a Bear in There")
- Story Time 4 (2020) - (performer: "There's a Bear in There")
- Sea and Space - Volcanoes (2020) - (performer: "There's a Bear in There")
- Sea and Space - Meteors (2020) - (performer: "There's a Bear in There")
- Sea and Space - Sea Animals (2020) - (performer: "There's a Bear in There")
- Sea and Space - Bathyal Zone (2020) - (performer: "There's a Bear in There")
- Sea and Space - Astronauts and Divers (2020) - (performer: "There's a Bear in There")
- Show Time (2020) - (performer: "There's a Bear in There")
- Hello Again: a Covid19 Special (2020) - (performer: "There's a Bear in There")
- Connect and Play - Movement (2020) - (performer: "There's a Bear in There")
- Connect and Play - Writing (2020) - (performer: "There's a Bear in There")
- Connect and Play - Animal Communication (2020) - (performer: "There's a Bear in There")
- Connect and Play - Voice and Video Messages (2020) - (performer: "There's a Bear in There")
- Connect and Play - Symbols and Emojis (2020) - (performer: "There's a Bear in There")
- Kiya's Excellent Ebirthday (2020) - (performer: "There's a Bear in There")
- ANZAC Day - A Covid19 Special (2020) - (performer: "There's a Bear in There")
- Mindfully Me - Special (2020) - (performer: "There's a Bear in There")
- Same and Different - Dance (2020) - (performer: "There's a Bear in There")
- Hello Friends: a Covid19 Special (2020) - (performer: "There's a Bear in There")
- Same and Different - Communication (2020) - (performer: "There's a Bear in There")
- Same and Different - Movement (2020) - (performer: "There's a Bear in There")
- Same and Different - Sport and Games (2020) - (performer: "There's a Bear in There")
- Same and Different - Appearance (2020) - (performer: "There's a Bear in There")
- Going Wild - The Savannah (2020) - (performer: "There's a Bear in There")
- Going Wild - The Arctic (2020) - (performer: "There's a Bear in There")
- Going Wild - The Rainforest (2020) - (performer: "There's a Bear in There")
- Going Wild - The Ocean (2020) - (performer: "There's a Bear in There")
- Going Wild - The Bush (2020) - (performer: "There's a Bear in There")
- A Very Play School Christmas (2019) - (performer: "There's a Bear in There")
- Story Time 3 (2019) - (performer: "There's a Bear in There")
- Get Ready For Bed - Special (2019) - (performer: "There's a Bear in There")
- Nursery Rhyme News Time - 1 (2019) - (performer: "There's a Bear in There")
- Beginnings and Endings Special (2019) - (performer: "There's a Bear in There")
- Art Time 1 (2019) - (performer: "There's a Bear in There")
- Acknowledgement of Country Special (2019) - (performer: "There's a Bear in There")
- Look and Wonder - Bubbles (2019) - (performer: "There's a Bear in There")
- Look and Wonder - Underwater (2019) - (performer: "There's a Bear in There")
- Look and Wonder - Garden Bugs (2019) - (performer: "There's a Bear in There")
- Look and Wonder - Light (2019) - (performer: "There's a Bear in There")
- Look and Wonder - Weather (2019) - (performer: "There's a Bear in There")
- Oopsy Daisy - safety (2019) - (performer: "There's a Bear in There")
- Oopsy Daisy - move (2019) - (performer: "There's a Bear in There")
- Oopsy Daisy - build it (2019) - (performer: "There's a Bear in There")
- Oopsy Daisy - games (2019) - (performer: "There's a Bear in There")
- Oopsy Daisy - at home (2019) - (performer: "There's a Bear in There")
- Gadgets and Gizmos - Animation (2019) - (performer: "There's a Bear in There")
- Gadgets and Gizmos - Magnets and Springs (2019) - (performer: "There's a Bear in There")
- Gadgets and Gizmos - Washing Machine (2019) - (performer: "There's a Bear in There")
- Gadgets and Gizmos - Pendulums (2019) - (performer: "There's a Bear in There")
- Gadgets and Gizmos - Robots (2019) - (performer: "There's a Bear in There")
- How Do You Feel Today? - Holidays (2019) - (performer: "There's a Bear in There")
- How Do You Feel Today? - Starting School (2019) - (performer: "There's a Bear in There")
- How Do You Feel Today? - Moving House (2019) - (performer: "There's a Bear in There")
- How Do You Feel Today? - Hospitals (2019) - (performer: "There's a Bear in There")
- How Do You Feel Today? - New Babies (2019) - (performer: "There's a Bear in There")
- Music in Me - Instruments (2018) - (performer: "There's a Bear in There")
- Music in Me - Bush Music (2018) - (performer: "There's a Bear in There")
- Music in Me - Urban music (2018) - (performer: "There's a Bear in There")
- Music in Me - Songs of the Sea (2018) - (performer: "There's a Bear in There")
- Music in Me - Household Music (2018) - (performer: "There's a Bear in There")
- Move Your Body - Swimming (2018) - (performer: "There's a Bear in There")
- Move Your Body - Legs and Feet (2018) - (performer: "There's a Bear in There")
- Move Your Body - Multi Abilities (2018) - (performer: "There's a Bear in There")
- Move Your Body - Ears and Tails (2018) - (performer: "There's a Bear in There")
- Move Your Body - Moving Limbs (2018) - (performer: "There's a Bear in There")
- Swap and Share - Stories and Art (2018) - (performer: "There's a Bear in There")
- Swap and Share - Toys and Clothes (2018) - (performer: "There's a Bear in There")
- Swap and Share - Food (2018) - (performer: "There's a Bear in There")
- Swap and Share - Bush Objects (2018) - (performer: "There's a Bear in There")
- Swap and Share - Bags and Boxes (2018) - (performer: "There's a Bear in There")
- Tell Me a Story: The Three Little Pigs (2018) - (performer: "There's a Bear in There")
- Tell Me a Story: Jack and the Giant (2018) - (performer: "There's a Bear in There")
- Tell Me a Story: Bush Princess and Her Bouncy Ball (2018) - (performer: "There's a Bear in There")
- Tell Me a Story: Pied Piper (2018) - (performer: "There's a Bear in There")
- Tell Me a Story: Great Big Enormous Turnip (2018) - (performer: "There's a Bear in There")
- Baby Animals: Lizards (2018) - (performer: "There's a Bear in There")
- Baby Animals: Turtles (2018) - (performer: "There's a Bear in There")
- Baby Animals: Bush Babies (2018) - (performer: "There's a Bear in There")
- Baby Animals: Piglets (2018) - (performer: "There's a Bear in There")
- Baby Animals: Kittens (2018) - (performer: "There's a Bear in There")
- What is it Now? - Food (2018) - (performer: "There's a Bear in There")
- What is it Now? - Animals (2018) - (performer: "There's a Bear in There")
- What is it Now? - Sport (2018) - (performer: "There's a Bear in There")
- What is it Now? - Gardens (2018) - (performer: "There's a Bear in There")
- What is it Now? - Recycling (2018) - (performer: "There's a Bear in There")
- Tracks and Trails: Maps and Directions (2018) - (performer: "There's a Bear in There")
- Tracks and Trails: Animal Prints (2018) - (performer: "There's a Bear in There")
- Tracks and Trails: Insects and Rain (2018) - (performer: "There's a Bear in There")
- Tracks and Trails: The Bush (2018) - (performer: "There's a Bear in There")
- Tracks and Trails: Garden Trails (2018) - (performer: "There's a Bear in There")
- Bits and Pieces - Wool (2018) - (performer: "There's a Bear in There")
- Bits and Pieces - Pebbles, Shells and Seaweed (2018) - (performer: "There's a Bear in There")
- Bits and Pieces - Kitchen Utensils (2018) - (performer: "There's a Bear in There")
- Bits and Pieces - Brushes and Brooms (2018) - (performer: "There's a Bear in There")
- Bits and Pieces - Leaves and Seeds (2018) - (performer: "There's a Bear in There")
- To Market to Market - Honey Bees (2018) - (performer: "There's a Bear in There")
- To Market to Market - Fish and Chicken (2018) - (performer: "There's a Bear in There")
- To Market to Market - Vegetable Patch (2018) - (performer: "There's a Bear in There")
- To Market to Market - Baked Goods and Dairy (2018) - (performer: "There's a Bear in There")
- To Market to Market - Fruit (2018) - (performer: "There's a Bear in There")
- Story Time 2 (2017) - (performer: "There's a Bear in There")
- Up Up and Away - Rockets (2017) - (performer: "There's a Bear in There")
- Up Up and Away - Kites and Bubbles (2017) - (performer: "There's a Bear in There")
- Up Up and Away - Garden Wings (2017) - (performer: "There's a Bear in There")
- Up Up and Away - Acrobats and Airports (2017) - (performer: "There's a Bear in There")
- Up Up and Away - Flying (2017) - (performer: "There's a Bear in There")
- Create, Code, Go! - Dance Robot (2017) - (performer: "There's a Bear in There")
- Create, Code, Go! - Moving Robot (2017) - (performer: "There's a Bear in There")
- Create, Code, Go! - Painting Robot (2017) - (performer: "There's a Bear in There")
- Create, Code, Go! - Cleaning Robot (2017) - (performer: "There's a Bear in There")
- Create, Code, Go! - Cake Robot (2017) - (performer: "There's a Bear in There")
- Five Senses - Touch (2017) - (performer: "There's a Bear in There")
- Five Senses - Taste (2017) - (performer: "There's a Bear in There")
- Five Senses - Smell (2017) - (performer: "There's a Bear in There")
- Five Senses - Hearing (2017) - (performer: "There's a Bear in There")
- Five Senses - Sight (2017) - (performer: "There's a Bear in There")
- Story Time 1 (2017) - (performer: "There's a Bear in There")
- Tools - Kitchen Utensils (2017) - (performer: "There's a Bear in There")
- Tools - Garden Implements (2017) - (performer: "There's a Bear in There")
- Tools - Mechanics and Dressmakers (2017) - (performer: "There's a Bear in There")
- Tools - Cleaning (2017) - (performer: "There's a Bear in There")
- Tools - Woodwork (2017) - (performer: "There's a Bear in There")
- Trees - Topiary and Bamboo (2017) - (performer: "There's a Bear in There")
- Trees - Bonsai (2017) - (performer: "There's a Bear in There")
- Trees - Mangroves (2017) - (performer: "There's a Bear in There")
- Trees - Fruit Trees (2017) - (performer: "There's a Bear in There")
- Trees - Gumtrees (2017) - (performer: "There's a Bear in There")
- Cubbies - Rocket Cubby (2017) - (performer: "There's a Bear in There")
- Cubbies - Nests (2017) - (performer: "There's a Bear in There")
- Cubbies - Make Believe (2017) - (performer: "There's a Bear in There")
- Cubbies - Cosy Cubby (2017) - (performer: "There's a Bear in There")
- Cubbies - Box Cubby (2017) - (performer: "There's a Bear in There")
- What to Wear - Uniforms (2017) - (performer: "There's a Bear in There")
- What to Wear - Dress Up Games (2017) - (performer: "There's a Bear in There")
- What to Wear - Mending (2017) - (performer: "There's a Bear in There")
- What to Wear - Washing and Sewing (2017) - (performer: "There's a Bear in There")
- What to Wear - Different Weather (2017) - (performer: "There's a Bear in There")
- Here to There - Space Travel (2017) - (performer: "There's a Bear in There")
- Here to There - Ocean Journeys (2017) - (performer: "There's a Bear in There")
- Here to There - Pull (2017) - (performer: "There's a Bear in There")
- Here to There - Transport (2017) - (performer: "There's a Bear in There")
- Here to There - Down the Road (2017) - (performer: "There's a Bear in There")
- Joey's Big Adventure (2017) - (performer: "There's a Bear in There")
- Helping Hands - Animal Rescue (2017) - (performer: "There's a Bear in There")
- Helping Hands - Kitchen and Garden (2017) - (performer: "There's a Bear in There")
- Helping Hands - At School (2017) - (performer: "There's a Bear in There")
- Helping Hands - When You're Sick (2017) - (performer: "There's a Bear in There")
- Helping Hands - Shoes (2017) - (performer: "There's a Bear in There")
- Communication - Deliveries (2016) - (performer: "There's a Bear in There")
- Communication - Animal Assistants (2016) - (performer: "There's a Bear in There")
- Communication - Maps and Movement (2016) - (performer: "There's a Bear in There")
- Communication - Sounds and Signs (2016) - (performer: "There's a Bear in There")
- Communication - Expressions (2016) - (performer: "There's a Bear in There")
- Let's Explore - Cities (2016) - (performer: "There's a Bear in There")
- Let's Explore - Outer Space (2016) - (performer: "There's a Bear in There")
- Let's Explore - Safari (2016) - (performer: "There's a Bear in There")
- Let's Explore - Going for a Drive (2016) - (performer: "There's a Bear in There")
- Let's Explore - Maps (2016) - (performer: "There's a Bear in There")
- Moving Pictures - Game Shows (2016) - (performer: "There's a Bear in There")
- Moving Pictures - Video Controls (2016) - (performer: "There's a Bear in There")
- Moving Pictures - Weather Report (2016) - (performer: "There's a Bear in There")
- Moving Pictures - Stop Animation (2016) - (performer: "There's a Bear in There")
- Moving Pictures - Action (2016) - (performer: "There's a Bear in There")
- My Family, Your Family - Food and Sharing (2016) - (performer: "There's a Bear in There")
- My Family, Your Family - Animal Families (2016) - (performer: "There's a Bear in There")
- My Family, Your Family - Grandparents (2016) - (performer: "There's a Bear in There")
- My Family, Your Family - Parties (2016) - (performer: "There's a Bear in There")
- My Family, Your Family - Babies (2016) - (performer: "There's a Bear in There")
- Come to the Party - Cleanup (2016) - (performer: "There's a Bear in There")
- Come to the Party - Games (2016) - (performer: "There's a Bear in There")
- Come to the Party - Music (2016) - (performer: "There's a Bear in There")
- Come to the Party - Harvest Show Dance (2016) - (performer: "There's a Bear in There")
- Come to the Party - 50th Birthday Special (2016) - (performer: "There's a Bear in There")
- Celebrity Covers (2016) - (performer: "There's a Bear in There")
- Carnival of the Animals - Clarinet (2016) - (performer: "There's a Bear in There")
- Carnival of the Animals - Woodwind, Birds and Tortoises (2016) - (performer: "There's a Bear in There")
- Carnival of the Animals - Cello, Swans and Kangaroos (2016) - (performer: "There's a Bear in There")
- Carnival of the Animals - Xylophone, Fossils and Fish (2016) - (performer: "There's a Bear in There")
- Carnival of the Animals - Strings, Lions and Elephants (2016) - (performer: "There's a Bear in There")
- Imagine - Jungle (2016) - (performer: "There's a Bear in There")
- Imagine - Sprites, Dragons, Fairies and Dinosaurs (2016) - (performer: "There's a Bear in There")
- Imagine - Creatures (2016) - (performer: "There's a Bear in There")
- Imagine - Aliens (2016) - (performer: "There's a Bear in There")
- Imagine - Worlds (2016) - (performer: "There's a Bear in There")
- Let's Experiment - with Chemical Reactions (2016) - (performer: "There's a Bear in There")
- Let's Experiment - with Senses (2016) - (performer: "There's a Bear in There")
- Let's Experiment - with Light (2016) - (performer: "There's a Bear in There")
- Let's Experiment - with Liquids (2016) - (performer: "There's a Bear in There")
- Let's Experiment - with Air (2016) - (performer: "There's a Bear in There")
- Collections - Nature (2016) - (performer: "There's a Bear in There")
- Collections - Music and Sounds (2016) - (performer: "There's a Bear in There")
- Collections - Art (2016) - (performer: "There's a Bear in There")
- Collections - Treasures (2016) - (performer: "There's a Bear in There")
- Collections - Teddies (2016) - (performer: "There's a Bear in There")
- Maurice's Big Adventure (2016) - (performer: "There's a Bear in There")
- Splash - Hydro Power (2015) - (performer: "There's a Bear in There")
- Splash - Icebergs (2015) - (performer: "There's a Bear in There")
- Splash - Sea Creatures (2015) - (performer: "There's a Bear in There")
- Splash - Water Birds (2015) - (performer: "There's a Bear in There")
- Splash - Wet Weather (2015) - (performer: "There's a Bear in There")
- Tip Tap Toe - Ballet (2015) - (performer: "There's a Bear in There")
- Tip Tap Toe - Patterns (2015) - (performer: "There's a Bear in There")
- Tip Tap Toe - Wind and Water (2015) - (performer: "There's a Bear in There")
- Tip Tap Toe - African Dance (2015) - (performer: "There's a Bear in There")
- Tip Tap Toe - Hip Hop (2015) - (performer: "There's a Bear in There")
- Humpty's Big Adventure (2015) - (performer: "There's a Bear in There")
- Dig - Fossils (2015) - (performer: "There's a Bear in There")
- Dig - Parks (2015) - (performer: "There's a Bear in There")
- Dig - Footprints (2015) - (performer: "There's a Bear in There")
- Dig - Construction Site (2015) - (performer: "There's a Bear in There")
- Dig - Garden (2015) - (performer: "There's a Bear in There")
- Putting it All Together - Birds and Trees (2015) - (performer: "There's a Bear in There")
- Putting it All Together - Boxes and Buttons (2015) - (performer: "There's a Bear in There")
- Putting it All Together - Castles (2015) - (performer: "There's a Bear in There")
- Putting it All Together - Bands (2015) - (performer: "There's a Bear in There")
- Putting it All Together - Outfits (2015) - (performer: "There's a Bear in There")
- Faces and Feelings - Artistic Expressions (2015) - (performer: "There's a Bear in There")
- Faces and Feelings - Masks and Wigs (2015) - (performer: "There's a Bear in There")
- Faces and Feelings - Animal Faces (2015) - (performer: "There's a Bear in There")
- Faces and Feelings - Same and Different (2015) - (performer: "There's a Bear in There")
- Faces and Feelings - Young and Old (2015) - (performer: "There's a Bear in There")
- Round and Round - Clocks and Roundabouts (2015) - (performer: "There's a Bear in There")
- Round and Round - Water Wheel (2015) - (performer: "There's a Bear in There")
- Round and Round - Bears, Bikes and Balloons (2015) - (performer: "There's a Bear in There")
- Round and Round - Windmills (2015) - (performer: "There's a Bear in There")
- Round and Round - Hoops (2015) - (performer: "There's a Bear in There")
- Changes Everywhere - Growing (2015) - (performer: "There's a Bear in There")
- Changes Everywhere - Light and Dark (2015) - (performer: "There's a Bear in There")
- Changes Everywhere - Flowers (2015) - (performer: "There's a Bear in There")
- Changes Everywhere - Cooking (2015) - (performer: "There's a Bear in There")
- Changes Everywhere - Hair (2015) - (performer: "There's a Bear in There")
- Make and Mould - Nature and Clay (2015) - (performer: "There's a Bear in There")
- Make and Mould - Music (2015) - (performer: "There's a Bear in There")
- Make and Mould - Wool (2015) - (performer: "There's a Bear in There")
- Make and Mould - Leaves (2015) - (performer: "There's a Bear in There")
- Make and Mould - Paper (2015) - (performer: "There's a Bear in There")
- Me and My Place - Island Home (2015) - (performer: "There's a Bear in There")
- Me and My Place - Construction (2015) - (performer: "There's a Bear in There")
- Me and My Place - Apartments (2015) - (performer: "There's a Bear in There")
- Me and My Place - Country Homes (2015) - (performer: "There's a Bear in There")
- Me and My Place - Houses (2015) - (performer: "There's a Bear in There")
- Knock Knock - Guinea Pigs (2015) - (performer: "There's a Bear in There")
- Knock Knock - Fairy Garden (2015) - (performer: "There's a Bear in There")
- Knock Knock - Inside Outside (2015) - (performer: "There's a Bear in There")
- Knock Knock - Cartoons (2015) - (performer: "There's a Bear in There")
- Knock Knock - Cats (2015) - (performer: "There's a Bear in There")
- Nursery Rhymes - Sing and Dance (2014) - (performer: "There's a Bear in There")
- Nursery Rhymes - Stars (2014) - (performer: "There's a Bear in There")
- Nursery Rhymes - Cats and Fiddles (2014) - (performer: "There's a Bear in There")
- Nursery Rhymes - Buckets and Containers (2014) - (performer: "There's a Bear in There")
- Nursery Rhymes - Garden Rhymes (2014) - (performer: "There's a Bear in There")
- Colours - Textures (2014) - (performer: "There's a Bear in There")
- Colours - Food (2014) - (performer: "There's a Bear in There")
- Colours - Pink Pigs (2014) - (performer: "There's a Bear in There")
- Colours - In the Sky (2014) - (performer: "There's a Bear in There")
- Colours - Water (2014) - (performer: "There's a Bear in There")
- I Can Do This - Racing (2014) - (performer: "There's a Bear in There")
- I Can Do This - Dancing and Farming (2014) - (performer: "There's a Bear in There")
- I Can Do This - Brushing and Rolling (2014) - (performer: "There's a Bear in There")
- I Can Do This - Shopping and Eating (2014) - (performer: "There's a Bear in There")
- I Can Do This - Winding and Spinning (2014) - (performer: "There's a Bear in There")
- Puppets - Hanging Puppets (2014) - (performer: "There's a Bear in There")
- Puppets - Water (2014) - (performer: "There's a Bear in There")
- Puppets - Spoon Puppets (2014) - (performer: "There's a Bear in There")
- Puppets - Shadows (2014) - (performer: "There's a Bear in There")
- Puppets - Frogs and Ponds (2014) - (performer: "There's a Bear in There")
- Hip Hip Hooray - Party Games (2014) - (performer: "There's a Bear in There")
- Hip Hip Hooray - Dancing (2014) - (performer: "There's a Bear in There")
- Hip Hip Hooray - Greek Celebrations (2014) - (performer: "There's a Bear in There")
- Hip Hip Hooray - Animal Antics (2014) - (performer: "There's a Bear in There")
- Hip Hip Hooray - Party Hats (2014) - (performer: "There's a Bear in There")
- Going Out - Flying (2014) - (performer: "There's a Bear in There")
- Going Out - Vehicles (2014) - (performer: "There's a Bear in There")
- Going Out - in the Snow (2014) - (performer: "There's a Bear in There")
- Going Out - Horse Riding (2014) - (performer: "There's a Bear in There")
- Going Out - Walking (2014) - (performer: "There's a Bear in There")
- Big Ted's Big Adventure (2014) - (performer: "There's a Bear in There")
- Patterns - Musical Patterns (2014) - (performer: "There's a Bear in There")
- Patterns - Paper (2014) - (performer: "There's a Bear in There")
- Patterns - in Nature (2014) - (performer: "There's a Bear in There")
- Patterns - Food (2014) - (performer: "There's a Bear in There")
- Patterns - Fabric (2014) - (performer: "There's a Bear in There")
- Opposites - Long and Short (2014) - (performer: "There's a Bear in There")
- Opposites - Happy and Sad (2014) - (performer: "There's a Bear in There")
- Opposites - Fast and Slow (2014) - (performer: "There's a Bear in There")
- Opposites - In and Out (2014) - (performer: "There's a Bear in There")
- Opposites - Up and Down (2014) - (performer: "There's a Bear in There")
- Let's Pretend - Dreams (2014) - (performer: "There's a Bear in There")
- Let's Pretend - Jobs (2014) - (performer: "There's a Bear in There")
- Let's Pretend - Sculptures and Castles (2014) - (performer: "There's a Bear in There")
- Let's Pretend - Under the Sea (2014) - (performer: "There's a Bear in There")
- Let's Pretend - Jungle (2014) - (performer: "There's a Bear in There")
- Heads, Shoulders, Knees and Toes - Animal Anatomy (2013) - (performer: "There's a Bear in There")
- Heads, Shoulders, Knees and Toes - Body actions (2013) - (performer: "There's a Bear in There")
- Heads, Shoulders, Knees and Toes - Feet (2013) - (performer: "There's a Bear in There")
- Heads, Shoulders, Knees and Toes - Hands (2013) - (performer: "There's a Bear in There")
- Heads, Shoulders, Knees and Toes - Face (2013) - (performer: "There's a Bear in There")
- Yum - Dim Sim (2013) - (performer: "There's a Bear in There")
- Yum - Raita Dip (2013) - (performer: "There's a Bear in There")
- Yum - Fruit (2013) - (performer: "There's a Bear in There")
- Yum - Spaghetti (2013) - (performer: "There's a Bear in There")
- Yum - Farm Produce (2013) - (performer: "There's a Bear in There")
- Jemima's Big Adventure (2013) - (performer: "There's a Bear in There")
- Machines - out and about (2013) - (performer: "There's a Bear in There")
- Machines - making sounds (2013) - (performer: "There's a Bear in There")
- Machines - in the workplace (2013) - (performer: "There's a Bear in There")
- Machines - in the home (2013) - (performer: "There's a Bear in There")
- Machines - for transportation (2013) - (performer: "There's a Bear in There")
- Mini Beasts - Nocturnal Insects (2013) - (performer: "There's a Bear in There")
- Mini Beasts - Bugs at a Picnic (2013) - (performer: "There's a Bear in There")
- Mini Beasts - in the Garden (2013) - (performer: "There's a Bear in There")
- Mini Beasts - Bees and Spiders (2013) - (performer: "There's a Bear in There")
- Mini Beasts - Spiders and Butterflies (2013) - (performer: "There's a Bear in There")
- Shake, Rattle and Roll - Dance and Weather (2013) - (performer: "There's a Bear in There")
- Shake, Rattle and Roll - Classical Music (2013) - (performer: "There's a Bear in There")
- Shake, Rattle and Roll - Animal Music and Percussion (2013) - (performer: "There's a Bear in There")
- Shake, Rattle and Roll - Kitchen Music (2013) - (performer: "There's a Bear in There")
- All Aboard - Different Trains (2013) - (performer: "There's a Bear in There")
- All Aboard - Bottles and Fuel (2013) - (performer: "There's a Bear in There")
- All Aboard - Planning Holidays (2013) - (performer: "There's a Bear in There")
- All Aboard - Dressed for a Journey (2013) - (performer: "There's a Bear in There")
- All Aboard - Trains and Trams (2013) - (performer: "There's a Bear in There")
- Babies - Bath Time (2013) - (performer: "There's a Bear in There")
- Babies - Outfits (2013) - (performer: "There's a Bear in There")
- Babies - Ponies (2013) - (performer: "There's a Bear in There")
- Babies - Food (2013) - (performer: "There's a Bear in There")
- Babies - Mobiles and Cradles (2013) - (performer: "There's a Bear in There")
- In the Wild - The Bush (2013) - (performer: "There's a Bear in There")
- In the Wild - Rainforest (2013) - (performer: "There's a Bear in There")
- In the Wild - Antarctica (2013) - (performer: "There's a Bear in There")
- In the Wild - Savannah (2013) - (performer: "There's a Bear in There")
- In the Wild - Jungle (2013) - (performer: "There's a Bear in There")
- Stomping with Dinosaurs - Paleontology (2013) - (performer: "There's a Bear in There")
- Stomping with Dinosaurs - Sounds and Prints (2013) - (performer: "There's a Bear in There")
- Stomping with Dinosaurs - Dino Dance (2013) - (performer: "There's a Bear in There")
- Stomping with Dinosaurs - Eggs (2013) - (performer: "There's a Bear in There")
- Stomping with Dinosaurs - Prehistoric Lands (2013) - (performer: "There's a Bear in There")
- Sand and Sea - The Beach (2012) - (performer: "There's a Bear in There")
- Sand and Sea - Creatures (2012) - (performer: "There's a Bear in There")
- Sand and Sea - Boats (2012) - (performer: "There's a Bear in There")
- Sand and Sea - Submarines (2012) - (performer: "There's a Bear in There")
- Sand and Sea - Sand Castles (2012) - (performer: "There's a Bear in There")
- Messy - Paint (2012) - (performer: "There's a Bear in There")
- Messy - Slime and Cleaning (2012) - (performer: "There's a Bear in There")
- Messy - Demolition (2012) - (performer: "There's a Bear in There")
- Messy - Mud (2012) - (performer: "There's a Bear in There")
- Little Ted's Big Adventure (2012) - (performer: "There's a Bear in There")
- Messy - Food (2012) - (performer: "There's a Bear in There")
- Day and Night - Night Sky (2012) - (performer: "There's a Bear in There")
- Day and Night - Work (2012) - (performer: "There's a Bear in There")
- Day and Night - Plants (2012) - (performer: "There's a Bear in There")
- Day and Night - Breakfast (2012) - (performer: "There's a Bear in There")
- Day and Night - Sunrise (2012) - (performer: "There's a Bear in There")
- My Favourite Things - Clothes (2012) - (performer: "There's a Bear in There")
- My Favourite Things - Pets (2012) - (performer: "There's a Bear in There")
- My Favourite Things - Collecting (2012) - (performer: "There's a Bear in There")
- My Favourite Things - Photos (2012) - (performer: "There's a Bear in There")
- My Favourite Things - Art (2012) - (performer: "There's a Bear in There")
- In the Bush - Farms (2012) - (performer: "There's a Bear in There")
- In the Bush - Bush Tucker (2012) - (performer: "There's a Bear in There")
- In the Bush - Bush Babies (2012) - (performer: "There's a Bear in There")
- In the Bush - Lakes and Waterholes (2012) - (performer: "There's a Bear in There")
- In the Bush - Gumnuts (2012) - (performer: "There's a Bear in There")
- Put on Your Hat - Party Hats (2012) - (performer: "There's a Bear in There")
- Put on Your Hat - Space and Farm hats (2012) - (performer: "There's a Bear in There")
- Put on Your Hat - Sun Hats (2012) - (performer: "There's a Bear in There")
- Put on Your Hat - Work Hats (2012) - (performer: "There's a Bear in There")
- Put on Your Hat - Hat Making (2012) - (performer: "There's a Bear in There")
- How Many? - Waterdrops and Grains of Sand (2012) - (performer: "There's a Bear in There")
- How Many? - Food and Shopping (2012) - (performer: "There's a Bear in There")
- How Many? - Counting with Fingers (2012) - (performer: "There's a Bear in There")
- How Many? - Pairs (2012) - (performer: "There's a Bear in There")
- How Many? - Counting Animals (2012) - (performer: "There's a Bear in There")
- Fun and Games - Spinning (2012) - (performer: "There's a Bear in There")
- Fun and Games - Sand (2012) - (performer: "There's a Bear in There")
- Fun and Games - Guessing (2012) - (performer: "There's a Bear in There")
- Fun and Games - Moving and Dance (2012) - (performer: "There's a Bear in There")
- Fun and Games - for Babies (2012) - (performer: "There's a Bear in There")
- Let's Find Out - Forces (2012) - (performer: "There's a Bear in There")
- Let's Find Out - Chemicals (2012) - (performer: "There's a Bear in There")
- Let's Find Out - Air and Balloons (2012) - (performer: "There's a Bear in There")
- Let's Find Out - Circuits (2012) - (performer: "There's a Bear in There")
- Let's Find Out - Water (2012) - (performer: "There's a Bear in There")
- Concert - Big Ted Prince of Bears (2011) - (performer: "There's a Bear in There")
- How Does Your Garden Grow? - Garden Party (2011) - (performer: "There's a Bear in There")
- How Does Your Garden Grow? - Water (2011) - (performer: "There's a Bear in There")
- How Does Your Garden Grow? - Native Gardens (2011) - (performer: "There's a Bear in There")
- How Does Your Garden Grow? - Birds (2011) - (performer: "There's a Bear in There")
- How Does Your Garden Grow? - Weather Conditions (2011) - (performer: "There's a Bear in There")
- Arts and Crafts - Printing (2011) - (performer: "There's a Bear in There")
- Arts and Crafts - Collage and Chalk (2011) - (performer: "There's a Bear in There")
- Arts and Crafts - Sculptures (2011) - (performer: "There's a Bear in There")
- Arts and Crafts - Flowers (2011) - (performer: "There's a Bear in There")
- Arts and Crafts - Colours (2011) - (performer: "There's a Bear in There")
- Farms - Horses (2011) - (performer: "There's a Bear in There")
- Farms - Sheep and Wool (2011) - (performer: "There's a Bear in There")
- Farms - Outback (2011) - (performer: "There's a Bear in There")
- Farms - Scarecrows and Crops (2011) - (performer: "There's a Bear in There")
- Farms - Ducks (2011) - (performer: "There's a Bear in There")
- Putting on a Show - Magic (2011) - (performer: "There's a Bear in There")
- Putting on a Show - The Three Bears Rap (2011) - (performer: "There's a Bear in There")
- Putting on a Show - The Owl and the Pussycat (2011) - (performer: "There's a Bear in There")
- Putting on a Show - Little Miss Muffet (2011) - (performer: "There's a Bear in There")
- Putting on a Show - Hey Diddle Diddle (2011) - (performer: "There's a Bear in There")
- Shapes - Sewing (2011) - (performer: "There's a Bear in There")
- Shapes - Crescents and Stars (2011) - (performer: "There's a Bear in There")
- Shapes - Moulding (2011) - (performer: "There's a Bear in There")
- Shapes - Printing and Cutting (2011) - (performer: "There's a Bear in There")
- Shapes - Shape Pictures (2011) - (performer: "There's a Bear in There")
- What's Inside? - Magic (2011) - (performer: "There's a Bear in There")
- What's Inside? - Packing (2011) - (performer: "There's a Bear in There")
- What's Inside? - Protective Shells (2011) - (performer: "There's a Bear in There")
- What's Inside? - Socks in Shoes (2011) - (performer: "There's a Bear in There")
- What's Inside? - Surprises (2011) - (performer: "There's a Bear in There")
- Once Upon a Time - Banquets and Feasts (2011) - (performer: "There's a Bear in There")
- Pets - on Farms (2011) - (performer: "There's a Bear in There")
- Once Upon a Time - Unicorns and Dragons (2011) - (performer: "There's a Bear in There")
- Pets - Fish (2011) - (performer: "There's a Bear in There")
- Once Upon a Time - Magic (2011) - (performer: "There's a Bear in There")
- Pets - Pet Food (2011) - (performer: "There's a Bear in There")
- Once Upon a Time - Mermaids and Fairies (2011) - (performer: "There's a Bear in There")
- Pets - Dogs (2011) - (performer: "There's a Bear in There")
- Once Upon a Time - Prince and Princess (2011) - (performer: "There's a Bear in There")
- Pets - Cats (2011) - (performer: "There's a Bear in There")
- Up - Climbing, Jumping, Moving (2011) - (performer: "There's a Bear in There")
- Up - Growing Up (2011) - (performer: "There's a Bear in There")
- Up - Outer Space (2011) - (performer: "There's a Bear in There")
- Up - Helicopters and Bridges (2011) - (performer: "There's a Bear in There")
- Up - Building (2011) - (performer: "There's a Bear in There")
- Go - Racing (2010) - (performer: "There's a Bear in There")
- Go - Flying and Floating (2010) - (performer: "There's a Bear in There")
- Go - Fast and Slow (2010) - (performer: "There's a Bear in There")
- Go - Tropical Fruit and Islands (2010) - (performer: "There's a Bear in There")
- Go - Moving Bodies (2010) - (performer: "There's a Bear in There")
- Seasons - All Four (2010) - (performer: "There's a Bear in There")
- Seasons - Spring (2010) - (performer: "There's a Bear in There")
- Seasons - Winter (2010) - (performer: "There's a Bear in There")
- Seasons - Autumn (2010) - (performer: "There's a Bear in There")
- Seasons - Summer (2010) - (performer: "There's a Bear in There")
- Music - Bands (2010) - (performer: "There's a Bear in There")
- Music - Bass (2010) - (performer: "There's a Bear in There")
- Music - Woodwinds (2010) - (performer: "There's a Bear in There")
- Music - Violins (2010) - (performer: "There's a Bear in There")
- Music - Percussion Music (2010) - (performer: "There's a Bear in There")
- Again and Again - Robots and Tasks (2010) - (performer: "There's a Bear in There")
- Again and Again - Bubbles and Stars (2010) - (performer: "There's a Bear in There")
- Again and Again - Air and Water (2010) - (performer: "There's a Bear in There")
- Again and Again - Dance and Balance (2010) - (performer: "There's a Bear in There")
- Again and Again - Fast (2010) - (performer: "There's a Bear in There")
- Adventure - Gardens (2010) - (performer: "There's a Bear in There")
- Adventure - Boats and Buggies (2010) - (performer: "There's a Bear in There")
- Adventure - Sport (2010) - (performer: "There's a Bear in There")
- Adventure - 4WD (2010) - (performer: "There's a Bear in There")
- Adventure - Pirates (2010) - (performer: "There's a Bear in There")
- Five Senses - Touching with Hands and Feet (2010) - (performer: "There's a Bear in There")
- Five Senses - Tongue (2010) - (performer: "There's a Bear in There")
- Five Senses - Nose (2010) - (performer: "There's a Bear in There")
- Five Senses - Ears (2010) - (performer: "There's a Bear in There")
- Five Senses - Eyes (2010) - (performer: "There's a Bear in There")
- Tails - Feathers (2010) - (performer: "There's a Bear in There")
- Tails - Kites (2010) - (performer: "There's a Bear in There")
- Tails - Birds (2010) - (performer: "There's a Bear in There")
- Tails - Mermaids and Fish (2010) - (performer: "There's a Bear in There")
- Tails - Insects (2010) - (performer: "There's a Bear in There")
- Under - the Soil (2010) - (performer: "There's a Bear in There")
- Under - the Ice (2010) - (performer: "There's a Bear in There")
- Under - Tunnels and Waterways (2010) - (performer: "There's a Bear in There")
- Under - the Ground (2010) - (performer: "There's a Bear in There")
- Under - the Sea (2010) - (performer: "There's a Bear in There")
- Fruit and Vegetables - Jam and Corn (2010) - (performer: "There's a Bear in There")
- Fruit and Vegetables - Soup (2010) - (performer: "There's a Bear in There")
- Fruit and Vegetables - Fruit Salad (2010) - (performer: "There's a Bear in There")
- Fruit and Vegetables - Juicing (2010) - (performer: "There's a Bear in There")
- Fruit and Vegetables - Salad (2010) - (performer: "There's a Bear in There")
- Communication - Through Body Language (2009) - (performer: "There's a Bear in There")
- Communication - Through Art and Images (2009) - (performer: "There's a Bear in There")
- Communication - With Babies (2009) - (performer: "There's a Bear in There")
- Communication - Through Music (2009) - (performer: "There's a Bear in There")
- Building - Nest (2009) - (performer: "There's a Bear in There")
- Building - Farms and Festivals (2009) - (performer: "There's a Bear in There")
- Communication - Through Signals (2009) - (performer: "There's a Bear in There")
- Building - Sky Scrapers (2009) - (performer: "There's a Bear in There")
- Building - Tent (2009) - (performer: "There's a Bear in There")
- Building - Tree House (2009) - (performer: "There's a Bear in There")
- Water - Mud and Concrete (2009) - (performer: "There's a Bear in There")
- Water - Ponds (2009) - (performer: "There's a Bear in There")
- Water - Aquatic Creatures (2009) - (performer: "There's a Bear in There")
- Water - Ice (2009) - (performer: "There's a Bear in There")
- Water - Boats and Fish (2009) - (performer: "There's a Bear in There")
- What to Wear - Costumes (2009) - (performer: "There's a Bear in There")
- What to Wear - for Sport (2009) - (performer: "There's a Bear in There")
- What to Wear - Outside (2009) - (performer: "There's a Bear in There")
- What to Wear - Fancy Dress (2009) - (performer: "There's a Bear in There")
- What to Wear - Socks and Shoes (2009) - (performer: "There's a Bear in There")
- Big and Little - Clocks, Rockets and Insects (2009) - (performer: "There's a Bear in There")
- Big and Little - Buildings and Robots (2009) - (performer: "There's a Bear in There")
- Big and Little - Creatures (2009) - (performer: "There's a Bear in There")
- Big and Little - Changing Size (2009) - (performer: "There's a Bear in There")
- Big and Little - Trees and Bodies (2009) - (performer: "There's a Bear in There")
- Beginnings - Ready Set Go (2009) - (performer: "There's a Bear in There")
- Beginnings - Tasks (2009) - (performer: "There's a Bear in There")
- Beginnings - Seeds and Eggs (2009) - (performer: "There's a Bear in There")
- Beginnings - Water (2009) - (performer: "There's a Bear in There")
- Beginnings - Wake Up (2009) - (performer: "There's a Bear in There")
- Our Home - Different Rooms (2009) - (performer: "There's a Bear in There")
- Our Home - Night time at Home (2009) - (performer: "There's a Bear in There")
- Our Home - Shells and Animal Homes (2009) - (performer: "There's a Bear in There")
- Our Home - Caves and Cleaning (2009) - (performer: "There's a Bear in There")
- Our Home - Backyards and Nests (2009) - (performer: "There's a Bear in There")
- Here to There - to visit Friends (2009) - (performer: "There's a Bear in There")
- Here to There - to the Jungle (2009) - (performer: "There's a Bear in There")
- Here to There - to Outer Space (2009) - (performer: "There's a Bear in There")
- Here to There - to the Countryside (2009) - (performer: "There's a Bear in There")
- Here to There - to the Seaside (2009) - (performer: "There's a Bear in There")
- Nonsense - Unusual food (2009) - (performer: "There's a Bear in There")
- Nonsense - Strange Dress Ups (2009) - (performer: "There's a Bear in There")
- Nonsense - Funny Games and Silly Animals (2009) - (performer: "There's a Bear in There")
- Nonsense - Upside Down (2009) - (performer: "There's a Bear in There")
- Nonsense - Friends All Together (2009) - (performer: "There's a Bear in There")
- Nursery Rhymes - Three Little Ducks (2009) - (performer: "There's a Bear in There")
- Nursery Rhymes - Michael Finnegan (2009) - (performer: "There's a Bear in There")
- Nursery Rhymes - Mother Hubbard (2009) - (performer: "There's a Bear in There")
- Nursery Rhymes - Sing a Song of Sixpence (2009) - (performer: "There's a Bear in There")
- Nursery Rhymes - Baa Baa Black Sheep (2009) - (performer: "There's a Bear in There")
- Changes - Positions (2008) - (performer: "There's a Bear in There")
- Changes - Characters and Recycling (2008) - (performer: "There's a Bear in There")
- Changes - of Colour (2008) - (performer: "There's a Bear in There")
- Changes - Short to Tall (2008) - (performer: "There's a Bear in There")
- Changes - Soft to Hard (2008) - (performer: "There's a Bear in There")
- Frogs - Ponds (2008) - (performer: "There's a Bear in There")
- Frogs - Collecting (2008) - (performer: "There's a Bear in There")
- Frogs - Sand (2008) - (performer: "There's a Bear in There")
- Frogs - Frog Prince (2008) - (performer: "There's a Bear in There")
- Frogs - Night and Day (2008) - (performer: "There's a Bear in There")
- Paper - Recycling (2008) - (performer: "There's a Bear in There")
- Paper - Newspaper (2008) - (performer: "There's a Bear in There")
- Paper - Hats and Decorations (2008) - (performer: "There's a Bear in There")
- Paper - Water (2008) - (performer: "There's a Bear in There")
- Paper - Structures (2008) - (performer: "There's a Bear in There")
- Horses - Countryside (2008) - (performer: "There's a Bear in There")
- Horses - Horse Riding (2008) - (performer: "There's a Bear in There")
- Horses - Movement (2008) - (performer: "There's a Bear in There")
- Horses - Markets and Gardens (2008) - (performer: "There's a Bear in There")
- Horses - Hobby Horse (2008) - (performer: "There's a Bear in There")
- Puppets - Finger Puppets (2008) - (performer: "There's a Bear in There")
- Puppets - Sock Puppets (2008) - (performer: "There's a Bear in There")
- Puppets - Shadow Puppetry (2008) - (performer: "There's a Bear in There")
- Puppets - Bears (2008) - (performer: "There's a Bear in There")
- Puppets - Stick Puppets (2008) - (performer: "There's a Bear in There")
- Faces - Changing Faces (2008) - (performer: "There's a Bear in There")
- Faces - Happy (2008) - (performer: "There's a Bear in There")
- Faces - Wash your Face (2008) - (performer: "There's a Bear in There")
- Faces - Concentration (2008) - (performer: "There's a Bear in There")
- Faces - Expressions (2008) - (performer: "There's a Bear in There")
- Collections - Dinosaurs (2008) - (performer: "There's a Bear in There")
- Collections - Toys (2008) - (performer: "There's a Bear in There")
- Collections - Ornaments (2008) - (performer: "There's a Bear in There")
- Collections - Photographs and Memories (2008) - (performer: "There's a Bear in There")
- Collections - Bugs (2008) - (performer: "There's a Bear in There")
- Holes - Digging (2008) - (performer: "There's a Bear in There")
- Holes - Caves (2008) - (performer: "There's a Bear in There")
- Holes - What's Inside (2008) - (performer: "There's a Bear in There")
- Holes - Stencils (2008) - (performer: "There's a Bear in There")
- Holes - Rings (2008) - (performer: "There's a Bear in There")
- Hip Hip Hooray - National Celebrations (2007) - (performer: "There's a Bear in There")
- Hip Hip Hooray - Bands (2007) - (performer: "There's a Bear in There")
- Hip Hip Hooray - Fans (2007) - (performer: "There's a Bear in There")
- Hip Hip Hooray - Party Masks, Hats and Wigs (2007) - (performer: "There's a Bear in There")
- Hip Hip Hooray - Birthday Parties (2007) - (performer: "There's a Bear in There")
- Hair - Hairstyles (2007) - (performer: "There's a Bear in There")
- Hair - Ribbons (2007) - (performer: "There's a Bear in There")
- Hair - Goats and Horses (2007) - (performer: "There's a Bear in There")
- Hair - Hats (2007) - (performer: "There's a Bear in There")
- Hair - Types of Hair (2007) - (performer: "There's a Bear in There")
- Wheels - Water Wheels (2007) - (performer: "There's a Bear in There")
- Wheels - Deliveries (2007) - (performer: "There's a Bear in There")
- Wheels - Tyres (2007) - (performer: "There's a Bear in There")
- Wheels - Pottery (2007) - (performer: "There's a Bear in There")
- Wheels - Bicycles (2007) - (performer: "There's a Bear in There")
- Colours - Spectrum (2007) - (performer: "There's a Bear in There")
- Colours - Blue and Green (2007) - (performer: "There's a Bear in There")
- Colours - Black and White (2007) - (performer: "There's a Bear in There")
- Colours - Secondary Colours (2007) - (performer: "There's a Bear in There")
- Colours - Primary Colours (2007) - (performer: "There's a Bear in There")
- Going Out - to Family Events (2007) - (performer: "There's a Bear in There")
- Going Out - to the Library and Cafe (2007) - (performer: "There's a Bear in There")
- Going Out - to the City (2007) - (performer: "There's a Bear in There")
- Going Out - to the Seaside (2007) - (performer: "There's a Bear in There")
- Going Out - to Friends and Neighbours (2007) - (performer: "There's a Bear in There")
- Fingers and Toes - Socks (2007) - (performer: "There's a Bear in There")
- Fingers and Toes - Finger Food (2007) - (performer: "There's a Bear in There")
- Fingers and Toes - Claws and Paws (2007) - (performer: "There's a Bear in There")
- Fingers and Toes - Using Hands (2007) - (performer: "There's a Bear in There")
- Fingers and Toes - Feet (2007) - (performer: "There's a Bear in There")
- Rabbits - Miffy (2007) - (performer: "There's a Bear in There")
- Rabbits - Carrots (2007) - (performer: "There's a Bear in There")
- Rabbits - Fur (2007) - (performer: "There's a Bear in There")
- Rabbits - Ears (2007) - (performer: "There's a Bear in There")
- Rabbits - Peter Rabbit (2007) - (performer: "There's a Bear in There")
- Ducks - Poultry (2007) - (performer: "There's a Bear in There")
- Ducks - Migrating (2007) - (performer: "There's a Bear in There")
- Ducks - Ponds in the Park (2007) - (performer: "There's a Bear in There")
- Ducks - in the Rain (2007) - (performer: "There's a Bear in There")
- Ducks - Swim (2007) - (performer: "There's a Bear in There")
- Opposites - Up Down Over Under (2007) - (performer: "There's a Bear in There")
- Opposites - Loud Quiet Light Dark (2007) - (performer: "There's a Bear in There")
- Opposites - Big Small Happy Sad (2007) - (performer: "There's a Bear in There")
- Opposites - In Out Tall Short (2007) - (performer: "There's a Bear in There")
- Opposites - Up Down On Off (2007) - (performer: "There's a Bear in There")
- What's Next? - Bodies (2006) - (performer: "There's a Bear in There")
- What's Next? - Meal Time (2006) - (performer: "There's a Bear in There")
- What's Next? - LifeCycles (2006) - (performer: "There's a Bear in There")
- What's Next? - Getting Ready (2006) - (performer: "There's a Bear in There")
- What's Next? - Airports (2006) - (performer: "There's a Bear in There")
- Elephants - Washing (2006) - (performer: "There's a Bear in There")
- Elephants - Parades (2006) - (performer: "There's a Bear in There")
- Elephants - Herds (2006) - (performer: "There's a Bear in There")
- Elephants - Animal Patterns and Colours (2006) - (performer: "There's a Bear in There")
- Elephants - Riding (2006) - (performer: "There's a Bear in There")
- Television - Soundtracks (2006) - (performer: "There's a Bear in There")
- Television - Animations (2006) - (performer: "There's a Bear in There")
- Television - Sports Broadcasting (2006) - (performer: "There's a Bear in There")
- Television - Programs (2006) - (performer: "There's a Bear in There")
- Television - TV News (2006) - (performer: "There's a Bear in There")
- Eggs - Farms (2006) - (performer: "There's a Bear in There")
- Eggs - Decorating Eggs (2006) - (performer: "There's a Bear in There")
- Eggs - Dinosaur Eggs (2006) - (performer: "There's a Bear in There")
- Eggs - Scrambled Eggs (2006) - (performer: "There's a Bear in There")
- Eggs - Painted Eggs (2006) - (performer: "There's a Bear in There")
- Buses and Trains - Buses (2006) - (performer: "There's a Bear in There")
- Buses and Trains - The Station (2006) - (performer: "There's a Bear in There")
- Buses and Trains - Driving (2006) - (performer: "There's a Bear in There")
- Buses and Trains - Buskers and Bands (2006) - (performer: "There's a Bear in There")
- Buses and Trains - Train Rides (2006) - (performer: "There's a Bear in There")
- Trees - Avocados and Apples (2006) - (performer: "There's a Bear in There")
- Trees - Seeds (2006) - (performer: "There's a Bear in There")
- Trees - Birds (2006) - (performer: "There's a Bear in There")
- Trees - Pigs (2006) - (performer: "There's a Bear in There")
- Trees - Monkeys (2006) - (performer: "There's a Bear in There")
- Machines - Fork Lifts (2006) - (performer: "There's a Bear in There")
- Machines - Robots (2006) - (performer: "There's a Bear in There")
- Machines - Stand Mixers (2006) - (performer: "There's a Bear in There")
- Machines - Diggers (2006) - (performer: "There's a Bear in There")
- Machines - Vehicles (2006) - (performer: "There's a Bear in There")
- Doors and Windows - Knocking (2006) - (performer: "There's a Bear in There")
- Doors and Windows - Toys and Clocks (2006) - (performer: "There's a Bear in There")
- Doors and Windows - Skyscrapers (2006) - (performer: "There's a Bear in There")
- Doors and Windows - Gates (2006) - (performer: "There's a Bear in There")
- Doors and Windows - Houses (2006) - (performer: "There's a Bear in There")
- Dinosaurs - Museums (2005) - (performer: "There's a Bear in There")
- Dinosaurs - Food Chain (2005) - (performer: "There's a Bear in There")
- Dinosaurs - Baby Dinosaurs (2005) - (performer: "There's a Bear in There")
- Dinosaurs - Extinction (2005) - (performer: "There's a Bear in There")
- Dinosaurs - Box Dinosaurs (2005) - (performer: "There's a Bear in There")
- Weather - Whatever the Weather (2005) - (performer: "There's a Bear in There")
- Weather - Sunny (2005) - (performer: "There's a Bear in There")
- Weather - Sun and Rain (2005) - (performer: "There's a Bear in There")
- Weather - Snowy (2005) - (performer: "There's a Bear in There")
- Weather - Windy (2005) - (performer: "There's a Bear in There")
- Mini Beasts - Ants (2005) - (performer: "There's a Bear in There")
- Mini Beasts - Bees (2005) - (performer: "There's a Bear in There")
- Mini Beasts - Spiders and Rain (2005) - (performer: "There's a Bear in There")
- Mini Beasts - Bugs (2005) - (performer: "There's a Bear in There")
- Mini Beasts - Butterflies (2005) - (performer: "There's a Bear in There")
- Shoes and Socks - Repairs (2005) - (performer: "There's a Bear in There")
- Shoes and Socks - Boots, Shoelaces and Sneakers (2005) - (performer: "There's a Bear in There")
- Shoes and Socks - Shoeboxes (2005) - (performer: "There's a Bear in There")
- Shoes and Socks - Dancing (2005) - (performer: "There's a Bear in There")
- Shoes and Socks - Walking (2005) - (performer: "There's a Bear in There")
- Sheep and Cows - Wool and Milk (2005) - (performer: "There's a Bear in There")
- Sheep and Cows - City and Country (2005) - (performer: "There's a Bear in There")
- Sheep and Cows - Barnyard Dance (2005) - (performer: "There's a Bear in There")
- Sheep and Cows - Pom Poms (2005) - (performer: "There's a Bear in There")
- Sheep and Cows - Farmers (2005) - (performer: "There's a Bear in There")
- Sea - Islands (2005) - (performer: "There's a Bear in There")
- Sea - Sand Art (2005) - (performer: "There's a Bear in There")
- Sea - Turtles (2005) - (performer: "There's a Bear in There")
- Sea - Fish (2005) - (performer: "There's a Bear in There")
- Sea - Beach Holiday (2005) - (performer: "There's a Bear in There")
- Animals - Gorillas (2005) - (performer: "There's a Bear in There")
- Animals - Tigers (2005) - (performer: "There's a Bear in There")
- Animals - Polar Bears (2005) - (performer: "There's a Bear in There")
- Animals - Elephants (2005) - (performer: "There's a Bear in There")
- Animals - Lions (2005) - (performer: "There's a Bear in There")
- Transport - Cars (2005) - (performer: "There's a Bear in There")
- Transport - Boats (2005) - (performer: "There's a Bear in There")
- Transport - Spaceships (2005) - (performer: "There's a Bear in There")
- Transport - Firetrucks and Buses (2005) - (performer: "There's a Bear in There")
- Transport - Live in Concert (2005) - (performer: "There's a Bear in There")
- Food - Milk (2004) - (performer: "There's a Bear in There")
- Food - Eggs (2004) - (performer: "There's a Bear in There")
- Food - Gingerbread (2004) - (performer: "There's a Bear in There")
- Food - Bananas (2004) - (performer: "There's a Bear in There")
- Food - Potatoes (2004) - (performer: "There's a Bear in There")
- Toys and Games - Balloons (2004) - (performer: "There's a Bear in There")
- Toys and Games - Water (2004) - (performer: "There's a Bear in There")
- Toys and Games - Hand Games (2004) - (performer: "There's a Bear in There")
- Toys and Games - Dolls (2004) - (performer: "There's a Bear in There")
- Toys and Games - Balls (2004) - (performer: "There's a Bear in There")
- Visual Arts - Decorations (2004) - (performer: "There's a Bear in There")
- Visual Arts - Nature (2004) - (performer: "There's a Bear in There")
- Visual Arts - Wool (2004) - (performer: "There's a Bear in There")
- Visual Arts - Collage (2004) - (performer: "There's a Bear in There")
- Visual Arts - Picture Frames (2004) - (performer: "There's a Bear in There")
- Friends and Family - Visitors (2004) - (performer: "There's a Bear in There")
- Friends and Family - Homes (2004) - (performer: "There's a Bear in There")
- Friends and Family - Pets (2004) - (performer: "There's a Bear in There")
- Friends and Family - Togetherness (2004) - (performer: "There's a Bear in There")
- Friends and Family - Activities (2004) - (performer: "There's a Bear in There")
- Time - to Grow (2004) - (performer: "There's a Bear in There")
- Time - Waiting (2004) - (performer: "There's a Bear in There")
- Time - Chickens (2004) - (performer: "There's a Bear in There")
- Time - Fast and Slow (2004) - (performer: "There's a Bear in There")
- Time - For Bed (2004) - (performer: "There's a Bear in There")
- Hats - Party Hats (2004) - (performer: "There's a Bear in There")
- Hats - Pith Helmets (2004) - (performer: "There's a Bear in There")
- Hats - Farm Hats (2004) - (performer: "There's a Bear in There")
- Hats - Mixing and Matching (2004) - (performer: "There's a Bear in There")
- Hats - Summer Hats (2004) - (performer: "There's a Bear in There")
- Bags - Party Bags and Travel Bags (2004) - (performer: "There's a Bear in There")
- Bags - Paper Bags (2004) - (performer: "There's a Bear in There")
- Bags - Work Bags (2004) - (performer: "There's a Bear in There")
- Bags - Carrying and Lifting (2004) - (performer: "There's a Bear in There")
- Bags - Hand Bags (2004) - (performer: "There's a Bear in There")
- Finding Out - Where People Live (2004) - (performer: "There's a Bear in There")
- Finding Out - What Balances (2004) - (performer: "There's a Bear in There")
- Finding Out - What Goes Round (2004) - (performer: "There's a Bear in There")
- Finding Out - What Colour (2004) - (performer: "There's a Bear in There")
- Finding Out - What's Behind (2004) - (performer: "There's a Bear in There")
- Round and Round - Dancing (2003) - (performer: "There's a Bear in There")
- Round and Round - Balls (2003) - (performer: "There's a Bear in There")
- Round and Round - Wheels on Vehicles (2003) - (performer: "There's a Bear in There")
- Round and Round - Pancakes (2003) - (performer: "There's a Bear in There")
- Round and Round - the Garden (2003) - (performer: "There's a Bear in There")
- What is it Now? - Changes (2003) - (performer: "There's a Bear in There")
- What is it Now? - Music (2003) - (performer: "There's a Bear in There")
- What is it Now? - Wool (2003) - (performer: "There's a Bear in There")
- What is it Now? - Puppets and Gardens (2003) - (performer: "There's a Bear in There")
- What is it Now? - Trains (2003) - (performer: "There's a Bear in There")
- Putting on a Show - Royal Performance and Karaoke (2003) - (performer: "There's a Bear in There")
- Putting on a Show - Acrobatics (2003) - (performer: "There's a Bear in There")
- Putting on a Show - Animal Movements (2003) - (performer: "There's a Bear in There")
- Putting on a Show - Dancing (2003) - (performer: "There's a Bear in There")
- Putting on a Show - Singing (2003) - (performer: "There's a Bear in There")
- Move - Spinning (2003) - (performer: "There's a Bear in There")
- Move - Walking (2003) - (performer: "There's a Bear in There")
- Move - Bouncing (2003) - (performer: "There's a Bear in There")
- Move - Crawling (2003) - (performer: "There's a Bear in There")
- Move - Climbing (2003) - (performer: "There's a Bear in There")
- Boats - Picnics (2003) - (performer: "There's a Bear in There")
- Boats - On the Ocean (2003) - (performer: "There's a Bear in There")
- Boats - Owl and the Pussycat (2003) - (performer: "There's a Bear in There")
- Boats - Journeys (2003) - (performer: "There's a Bear in There")
- Boats - Float (2003) - (performer: "There's a Bear in There")
- Cats and Dogs - Day and Night (2003) - (performer: "There's a Bear in There")
- Cats and Dogs - Animal Treats (2003) - (performer: "There's a Bear in There")
- Cats and Dogs - In the Garden (2003) - (performer: "There's a Bear in There")
- Cats and Dogs - Pet Shops (2003) - (performer: "There's a Bear in There")
- Cats and Dogs - Hair and Fur (2003) - (performer: "There's a Bear in There")
- Pigs - Vets (2003) - (performer: "There's a Bear in There")
- Pigs - Pigs in Mud (2003) - (performer: "There's a Bear in There")
- Pigs - Farm (2003) - (performer: "There's a Bear in There")
- Pigs - Party Pigs (2003) - (performer: "There's a Bear in There")
- Pigs - Puppets (2003) - (performer: "There's a Bear in There")
- Up Up and Away - Night Sky (2003) - (performer: "There's a Bear in There")
- Up Up and Away - Skyscrapers (2003) - (performer: "There's a Bear in There")
- Up Up and Away - Jungle Canopy (2003) - (performer: "There's a Bear in There")
- Up Up and Away - Birds (2003) - (performer: "There's a Bear in There")
- Up Up and Away - Hot Air Balloon (2003) - (performer: "There's a Bear in There")
- Open and Close - Houses (2002) - (performer: "There's a Bear in There")
- Open and Close - Games (2002) - (performer: "There's a Bear in There")
- Open and Close - Bags and Doors (2002) - (performer: "There's a Bear in There")
- Open and Close - Counting (2002) - (performer: "There's a Bear in There")
- Open and Close - Hands (2002) - (performer: "There's a Bear in There")
- Building - Friday (2002) - (performer: "There's a Bear in There")
- Building - Thursday (2002) - (performer: "There's a Bear in There")
- Building - Wednesday (2002) - (performer: "There's a Bear in There")
- Building - Tuesday (2002) - (performer: "There's a Bear in There")
- Building - Monday (2002) - (performer: "There's a Bear in There")
- Treasures - Baskets (2002) - (performer: "There's a Bear in There")
- Treasures - Jewellery (2002) - (performer: "There's a Bear in There")
- Treasures - Family and Pets (2002) - (performer: "There's a Bear in There")
- Treasures - Gardens (2002) - (performer: "There's a Bear in There")
- Treasures - Greeting Cards (2002) - (performer: "There's a Bear in There")
- Containers - Friday (2002) - (performer: "There's a Bear in There")
- Containers - Thursday (2002) - (performer: "There's a Bear in There")
- Containers - Wednesday (2002) - (performer: "There's a Bear in There")
- Containers - Tuesday (2002) - (performer: "There's a Bear in There")
- Containers - Monday (2002) - (performer: "There's a Bear in There")
- Buckets and Spades - Friday (2002) - (performer: "There's a Bear in There")
- Buckets and Spades - Thursday (2002) - (performer: "There's a Bear in There")
- Buckets and Spades - Wednesday (2002) - (performer: "There's a Bear in There")
- Buckets and Spades - Tuesday (2002) - (performer: "There's a Bear in There")
- Buckets and Spades - at the Beach (2002) - (performer: "There's a Bear in There")
- Beds - Friday (2002) - (performer: "There's a Bear in There")
- Beds - Thursday (2002) - (performer: "There's a Bear in There")
- Beds - Wednesday (2002) - (performer: "There's a Bear in There")
- Beds - Tuesday (2002) - (performer: "There's a Bear in There")
- Beds - Monday (2002) - (performer: "There's a Bear in There")
- Frogs - Friday (2002) - (performer: "There's a Bear in There")
- Frogs - Thursday (2002) - (performer: "There's a Bear in There")
- Frogs - Wednesday (2002) - (performer: "There's a Bear in There")
- Frogs - Tuesday (2002) - (performer: "There's a Bear in There")
- Frogs - Monday (2002) - (performer: "There's a Bear in There")
- Dressing - Friday (2002) - (performer: "There's a Bear in There")
- Dressing - Thursday (2002) - (performer: "There's a Bear in There")
- Dressing - Wednesday (2002) - (performer: "There's a Bear in There")
- Dressing - Tuesday (2002) - (performer: "There's a Bear in There")
- Dressing - Monday (2002) - (performer: "There's a Bear in There")
- Water - Friday (2002) - (performer: "There's a Bear in There")
- Water - Thursday (2002) - (performer: "There's a Bear in There")
- Water - Wednesday (2002) - (performer: "There's a Bear in There")
- Water - Tuesday (2002) - (performer: "There's a Bear in There")
- Water - Monday (2002) - (performer: "There's a Bear in There")
- Faces - Friday (2001) - (performer: "There's a Bear in There")
- Faces - Thursday (2001) - (performer: "There's a Bear in There")
- Faces - Wednesday (2001) - (performer: "There's a Bear in There")
- Faces - Tuesday (2001) - (performer: "There's a Bear in There")
- Faces - Monday (2001) - (performer: "There's a Bear in There")
- Nursery Rhymes - Special (2001) - (performer: "There's a Bear in There")
- Paper - Cutting Paper Shapes (2001) - (performer: "There's a Bear in There")
- Paper - Cellophane (2001) - (performer: "There's a Bear in There")
- Paper - Paper Art (2001) - (performer: "There's a Bear in There")
- Paper - Wrapping Paper (2001) - (performer: "There's a Bear in There")
- Paper - Newspapers (2001) - (performer: "There's a Bear in There")
- Messy - Friday (2001) - (performer: "There's a Bear in There")
- Messy - Thursday (2001) - (performer: "There's a Bear in There")
- Messy - Wednesday (2001) - (performer: "There's a Bear in There")
- Messy - Tuesday (2001) - (performer: "There's a Bear in There")
- Messy - Monday (2001) - (performer: "There's a Bear in There")
- First Steps - Friday (2001) - (performer: "There's a Bear in There")
- First Steps - Thursday (2001) - (performer: "There's a Bear in There")
- First Steps - Wednesday (2001) - (performer: "There's a Bear in There")
- First Steps - Tuesday (2001) - (performer: "There's a Bear in There")
- First Steps - Monday (2001) - (performer: "There's a Bear in There")
- Puppets - Friday (2001) - (performer: "There's a Bear in There")
- Puppets - Thursday (2001) - (performer: "There's a Bear in There")
- Puppets - Wednesday (2001) - (performer: "There's a Bear in There")
- Puppets - Tuesday (2001) - (performer: "There's a Bear in There")
- Puppets - Monday (2001) - (performer: "There's a Bear in There")
- Nursery Rhymes - Jack and Jill (2001) - (performer: "There's a Bear in There")
- Nursery Rhymes - Little Miss Muffet (2001) - (performer: "There's a Bear in There")
- Nursery Rhymes - Ride a Cock Horse (2001) - (performer: "There's a Bear in There")
- Nursery Rhymes - Polly Put the Kettle On (2001) - (performer: "There's a Bear in There")
- Nursery Rhymes - Little Boy Blue (2001) - (performer: "There's a Bear in There")
- Horses - Food (2001) - (performer: "There's a Bear in There")
- Horses - Created Horses (2001) - (performer: "There's a Bear in There")
- Horses - Grooming and Sickness (2001) - (performer: "There's a Bear in There")
- Horses - Decoration (2001) - (performer: "There's a Bear in There")
- Horses - Exercise and Movement (2001) - (performer: "There's a Bear in There")
- Communication - Friday (2001) - (performer: "There's a Bear in There")
- Communication - Thursday (2001) - (performer: "There's a Bear in There")
- Communication - Wednesday (2001) - (performer: "There's a Bear in There")
- Communication - Tuesday (2001) - (performer: "There's a Bear in There")
- Communication - Monday (2001) - (performer: "There's a Bear in There")
- Hair - Friday (2001) - (performer: "There's a Bear in There")
- Hair - Thursday (2001) - (performer: "There's a Bear in There")
- Hair - Wednesday (2001) - (performer: "There's a Bear in There")
- Hair - Tuesday (2001) - (performer: "There's a Bear in There")
- Hair - Monday (2001) - (performer: "There's a Bear in There")
- Hip Hip Hooray - Happy (2000) - (performer: "There's a Bear in There")
- Hip Hip Hooray - Games (2000) - (performer: "There's a Bear in There")
- Hip Hip Hooray - Mornings (2000) - (performer: "There's a Bear in There")
- Hip Hip Hooray - Birthdays (2000) - (performer: "There's a Bear in There")
- Hip Hip Hooray - Dance (2000) - (performer: "There's a Bear in There")
- Going Out - to a Friend's House (2000) - (performer: "There's a Bear in There")
- Going Out - in any Weather (2000) - (performer: "There's a Bear in There")
- Going Out - to the Beach (2000) - (performer: "There's a Bear in There")
- Going Out - Bush and City (2000) - (performer: "There's a Bear in There")
- Going Out - to a Farm (2000) - (performer: "There's a Bear in There")
- Fingers and Toes - Hand Games (2000) - (performer: "There's a Bear in There")
- Fingers and Toes - Balancing and Tricks (2000) - (performer: "There's a Bear in There")
- Fingers and Toes - Ducks (2000) - (performer: "There's a Bear in There")
- Fingers and Toes - Moving (2000) - (performer: "There's a Bear in There")
- Fingers and Toes - Weather (2000) - (performer: "There's a Bear in There")
- Australian Animal Stories and Songs (2000) - (performer: "There's a Bear in There")
- Travel - Air and Space (2000) - (performer: "There's a Bear in There")
- Travel - At Home (2000) - (performer: "There's a Bear in There")
- Travel - On Water (2000) - (performer: "There's a Bear in There")
- Travel - Overseas (2000) - (performer: "There's a Bear in There")
- Travel - On Land (2000) - (performer: "There's a Bear in There")
- Time - Diurnal Time - Hurrying Up (1999) - (performer: "There's a Bear in There")
- Trees - Fruit (Friday) (1999) - (performer: "There's a Bear in There")
- Trees - Babies (Thursday) (1999) - (performer: "There's a Bear in There")
- Trees - Silkworms (Wednesday) (1999) - (performer: "There's a Bear in There")
- Trees - Birds and Nests (1999) - (performer: "There's a Bear in There")
- Dinosaurs - Fossils and Skeletons (1999) - (performer: "There's a Bear in There")
- Dinosaurs - Teeth (1999) - (performer: "There's a Bear in There")
- Dinosaurs - Hatched from Eggs (1999) - (performer: "There's a Bear in There")
- Dinosaurs - Lifecycle (1999) - (performer: "There's a Bear in There")
- Dinosaurs - Long Ago (1999) - (performer: "There's a Bear in There")
- Native Animals - Washing (1999) - (performer: "There's a Bear in There")
- Native Animals - Bilbies (1999) - (performer: "There's a Bear in There")
- Native Animals - Reptiles (1999) - (performer: "There's a Bear in There")
- Native Animals - Butterflies (1999) - (performer: "There's a Bear in There")
- Native Animals - Pockets (1999) - (performer: "There's a Bear in There")
- Food - Changes (1999) - (performer: "There's a Bear in There")
- Food - Keeps us Healthy (1999) - (performer: "There's a Bear in There")
- Food - for Animals (1999) - (performer: "There's a Bear in There")
- Food - In the Kitchen (1999) - (performer: "There's a Bear in There")
- Food - From the Farm (1999) - (performer: "There's a Bear in There")
- Toys - Mechanical Toys (1999) - (performer: "There's a Bear in There")
- Toys - Puzzles (1999) - (performer: "There's a Bear in There")
- Toys - Sand Play (1999) - (performer: "There's a Bear in There")
- Toys - Dolls (1999) - (performer: "There's a Bear in There")
- Toys - Balls (1999) - (performer: "There's a Bear in There")
- Home - Jobs Around the Home (1999) - (performer: "There's a Bear in There")
- Home - Kitchens (1999) - (performer: "There's a Bear in There")
- Home - Animal Homes (1999) - (performer: "There's a Bear in There")
- Home - Bedroom (1999) - (performer: "There's a Bear in There")
- Home - Doors (1999) - (performer: "There's a Bear in There")
- Visual Art - Art and Celebrations (1999) - (performer: "There's a Bear in There")
- Visual Art - Techniques, Dots and Lines (1999) - (performer: "There's a Bear in There")
- Visual Art - Patterns and Textures (1999) - (performer: "There's a Bear in There")
- Visual Art - Looking at Colours (1999) - (performer: "There's a Bear in There")
- Visual Art - Looking at an Art Gallery (1999) - (performer: "There's a Bear in There")
- Vehicles - Trains (1999) - (performer: "There's a Bear in There")
- Vehicles - Wagons (1999) - (performer: "There's a Bear in There")
- Vehicles - Fire Engines (1999) - (performer: "There's a Bear in There")
- Vehicles - Bikes (1999) - (performer: "There's a Bear in There")
- Vehicles - Cars (1999) - (performer: "There's a Bear in There")
- Bags and Shopping - Fitting Shapes Together (1999) - (performer: "There's a Bear in There")
- Bags and Shopping - Going Shopping (1999) - (performer: "There's a Bear in There")
- Bags and Shopping - Bags for Journeys (1999) - (performer: "There's a Bear in There")
- Bags and Shopping - Cloth Bags and Sewing (1999) - (performer: "There's a Bear in There")
- Bags and Shopping - Paper Bags (1999) - (performer: "There's a Bear in There")
- Machines - Shapes (1998) - (performer: "There's a Bear in There")
- Machines - Carpentry (1998) - (performer: "There's a Bear in There")
- Machines - In the Kitchen (1998) - (performer: "There's a Bear in There")
- Machines - Around the House (1998) - (performer: "There's a Bear in There")
- Machines - Building (1998) - (performer: "There's a Bear in There")
- Funny - Up and Down (1998) - (performer: "There's a Bear in There")
- Funny - Bananas (1998) - (performer: "There's a Bear in There")
- Funny - Dogs (1998) - (performer: "There's a Bear in There")
- Funny - Washing (1998) - (performer: "There's a Bear in There")
- Funny - Building (1998) - (performer: "There's a Bear in There")
- Weather - Wind (1998) - (performer: "There's a Bear in There")
- Weather - Snow (1998) - (performer: "There's a Bear in There")
- Weather - Rain (1998) - (performer: "There's a Bear in There")
- Weather - Hot and Sunny (1998) - (performer: "There's a Bear in There")
- Weather - Changes (1998) - (performer: "There's a Bear in There")
- Friends - Helping (1998) - (performer: "There's a Bear in There")
- Friends - Parties and Visiting (1998) - (performer: "There's a Bear in There")
- Friends - Animal Friends (1998) - (performer: "There's a Bear in There")
- Friends - Sharing (1998) - (performer: "There's a Bear in There")
- Friends - Making Friends (1998) - (performer: "There's a Bear in There")
- Dance and Shoes - Balancing (1998) - (performer: "There's a Bear in There")
- Dance and Shoes - Puppet People (1998) - (performer: "There's a Bear in There")
- Dance and Shoes - Cats (1998) - (performer: "There's a Bear in There")
- Dance and Shoes - Socks (1998) - (performer: "There's a Bear in There")
- Dance and Shoes - Walking (1998) - (performer: "There's a Bear in There")
- The Sea - People and the Sea (1998) - (performer: "There's a Bear in There")
- The Sea - Islands (1998) - (performer: "There's a Bear in There")
- The Sea - Baths and Bubbles (1998) - (performer: "There's a Bear in There")
- The Sea - Sea Creatures (1998) - (performer: "There's a Bear in There")
- Family - Sharing (1998) - (performer: "There's a Bear in There")
- Family - Celebrations (1998) - (performer: "There's a Bear in There")
- Family - Animal Families (1998) - (performer: "There's a Bear in There")
- Family - Cooperation and Siblings (1998) - (performer: "There's a Bear in There")
- Family - Neighbours and Community (1998) - (performer: "There's a Bear in There")
- Hats - Hat Making (1998) - (performer: "There's a Bear in There")
- Hats - Role Play (1998) - (performer: "There's a Bear in There")
- Hats - Things to Do (1998) - (performer: "There's a Bear in There")
- Hats - Parties (1998) - (performer: "There's a Bear in There")
- Hats - Weather (1998) - (performer: "There's a Bear in There")
- Beginnings - Growth (1998) - (performer: "There's a Bear in There")
- Beginnings - Raindrops to Ocean (1998) - (performer: "There's a Bear in There")
- Beginnings - Chickens and Eggs (1998) - (performer: "There's a Bear in There")
- Beginnings - Change (1998) - (performer: "There's a Bear in There")
- Beginnings - Morning (1998) - (performer: "There's a Bear in There")
- Bush - Wattamolla (1997) - (performer: "There's a Bear in There")
- Bush - Sounds (1997) - (performer: "There's a Bear in There")
- Bush - Landscapes and Wildlife (1997) - (performer: "There's a Bear in There")
- Bush - Shows (1997) - (performer: "There's a Bear in There")
- Bush - Earth (1997) - (performer: "There's a Bear in There")
- Flight - Float and Fly (1997) - (performer: "There's a Bear in There")
- Flight - Air (1997) - (performer: "There's a Bear in There")
- Flight - Feathers and Wings (1997) - (performer: "There's a Bear in There")
- Flight - Birds (1997) - (performer: "There's a Bear in There")
- Flight - Planes (1997) - (performer: "There's a Bear in There")
- Road Safety - Seatbelts (1997) - (performer: "There's a Bear in There")
- Road Safety - Lights and Signs (1997) - (performer: "There's a Bear in There")
- Road Safety - Be Visible (1997) - (performer: "There's a Bear in There")
- Road Safety - Passengers (1997) - (performer: "There's a Bear in There")
- Road Safety - Pedestrians (1997) - (performer: "There's a Bear in There")
- Theatre - Opera (1997) - (performer: "There's a Bear in There")
- Theatre - Scenery (1997) - (performer: "There's a Bear in There")
- Theatre - Live Concert (1997) - (performer: "There's a Bear in There")
- Theatre - Concerts (1997) - (performer: "There's a Bear in There")
- Theatre - The Stage (1997) - (performer: "There's a Bear in There")
- Sheep - Spinning (1997) - (performer: "There's a Bear in There")
- Sheep - Sheep Dogs (1997) - (performer: "There's a Bear in There")
- Sheep - Shearing (1997) - (performer: "There's a Bear in There")
- Sheep - Socks (1997) - (performer: "There's a Bear in There")
- Sheep - Wool (1997) - (performer: "There's a Bear in There")
- Flowers - Flowers (1997) - (performer: "There's a Bear in There")
- Flowers - Creatures (1997) - (performer: "There's a Bear in There")
- Flowers - Auburn Botanical Gardens (1997) - (performer: "There's a Bear in There")
- Flowers - Blue, Yellow and Green (1997) - (performer: "There's a Bear in There")
- Flowers - Gardens (1997) - (performer: "There's a Bear in There")
- Changes - Food (1997) - (performer: "There's a Bear in There")
- Changes - Emotions (1997) - (performer: "There's a Bear in There")
- Changes - Camouflage (1997) - (performer: "There's a Bear in There")
- Changes - Why not--but why? (1997) - (performer: "There's a Bear in There")
- Changes - Sound (1997) - (performer: "There's a Bear in There")
- Boats - Underwater (1997) - (performer: "There's a Bear in There")
- Boats - Transport (1997) - (performer: "There's a Bear in There")
- Boats - Water (1997) - (performer: "There's a Bear in There")
- Boats - Floating (1997) - (performer: "There's a Bear in There")
- Boats - Harbours (1997) - (performer: "There's a Bear in There")
- Road Safety - On the Move (1997) - (performer: "There's a Bear in There")
- Shapes and Lines - Bones (1997) - (performer: "There's a Bear in There")
- Shapes and Lines - String Shapes (1997) - (performer: "There's a Bear in There")
- Shapes and Lines - Animal Patterns (1997) - (performer: "There's a Bear in There")
- Shapes and Lines - Wool (1997) - (performer: "There's a Bear in There")
- Shapes and Lines - Building with Shapes (1997) - (performer: "There's a Bear in There")
- Time - Grow and Change (1996) - (performer: "There's a Bear in There")
- Time - Sounds (1996) - (performer: "There's a Bear in There")
- Time - Youth and Ageing (1996) - (performer: "There's a Bear in There")
- Time - Clocks (1996) - (performer: "There's a Bear in There")
- Move - Making it Move (1996) - (performer: "There's a Bear in There")
- Move - Beds (1996) - (performer: "There's a Bear in There")
- Move - Weather and Animals (1996) - (performer: "There's a Bear in There")
- Move - Feet (1996) - (performer: "There's a Bear in There")
- Move - Bodies (1996) - (performer: "There's a Bear in There")
- Light - Mirrors and Reflections (1996) - (performer: "There's a Bear in There")
- Light - Shops (1996) - (performer: "There's a Bear in There")
- Light - Health (1996) - (performer: "There's a Bear in There")
- Light - Transport (1996) - (performer: "There's a Bear in There")
- Light - Entertainment (1996) - (performer: "There's a Bear in There")
- Pigs and Feet - Spirals and Cylinders (1996) - (performer: "There's a Bear in There")
- Pigs and Feet - Mud (1996) - (performer: "There's a Bear in There")
- Pigs and Feet - Shoes (1996) - (performer: "There's a Bear in There")
- Pigs and Feet - Food (1996) - (performer: "There's a Bear in There")
- Pigs and Feet - Farms (1996) - (performer: "There's a Bear in There")
- Celebrations - Eggs (1996) - (performer: "There's a Bear in There")
- Celebrations - Games (1996) - (performer: "There's a Bear in There")
- Celebrations - Babies and Decorations (1996) - (performer: "There's a Bear in There")
- Celebrations - Community (1996) - (performer: "There's a Bear in There")
- Everybody Sing! - 30th Birthday Special (1996) - (performer: "There's a Bear in There")
- Doors and Windows - Light in the Window (1996) - (performer: "There's a Bear in There")
- Doors and Windows - Knock Knock (1996) - (performer: "There's a Bear in There")
- Doors and Windows - Behind the Door (1996) - (performer: "There's a Bear in There")
- Doors and Windows - Shops (1996) - (performer: "There's a Bear in There")
- Doors and Windows - Cubbies (1996) - (performer: "There's a Bear in There")
- Dogs and Cats: Big Cats and Balloon Animals (1996) - (performer: "There's a Bear in There")
- Underneath - Garden (1996) - (performer: "There's a Bear in There")
- Dogs and Cats: Games and Music (1996) - (performer: "There's a Bear in There")
- Underneath - Sea (1996) - (performer: "There's a Bear in There")
- Dogs and Cats: Cats at Night (1996) - (performer: "There's a Bear in There")
- Underneath - Bush (1996) - (performer: "There's a Bear in There")
- Dogs and Cats: Washing the Dog (1996) - (performer: "There's a Bear in There")
- Underneath - City (1996) - (performer: "There's a Bear in There")
- Dogs and Cats - Pets (1996) - (performer: "There's a Bear in There")
- Underneath - House (1996) - (performer: "There's a Bear in There")
- Music - Making Instruments (1996) - (performer: "There's a Bear in There")
- Music - Instruments (1996) - (performer: "There's a Bear in There")
- Music - Listening (1996) - (performer: "There's a Bear in There")
- Music - Sounds Around Us (1996) - (performer: "There's a Bear in There")
- Music - Percussion (1996) - (performer: "There's a Bear in There")
- Water - States of Water (1995) - (performer: "There's a Bear in There")
- Water - Bubbles (1995) - (performer: "There's a Bear in There")
- Water - Animals in Water (1995) - (performer: "There's a Bear in There")
- Water - Wet Weather Clothes (1995) - (performer: "There's a Bear in There")
- Water - Fountains and Flow (1995) - (performer: "There's a Bear in There")
- Tools and Materials - Metal (1995) - (performer: "There's a Bear in There")
- Tools and Materials - Plastic (1995) - (performer: "There's a Bear in There")
- Tools and Materials - Glass (1995) - (performer: "There's a Bear in There")
- Tools and Materials - Fabric (1995) - (performer: "There's a Bear in There")
- Tools and Materials - Wood (1995) - (performer: "There's a Bear in There")
- Well-being - Beds and Hospitals (1995) - (performer: "There's a Bear in There")
- Well-being - Listening, Seeing and Moving (1995) - (performer: "There's a Bear in There")
- Well-being - Food and Teeth (1995) - (performer: "There's a Bear in There")
- Well-being - Me and My Health (1995) - (performer: "There's a Bear in There")
- Well-being - Me and My Family (1995) - (performer: "There's a Bear in There")
- Blocks - Conservation, Sharing and Balancing (1995) - (performer: "There's a Bear in There")
- Blocks - Sequencing and Music (1995) - (performer: "There's a Bear in There")
- Blocks - Patterns (1995) - (performer: "There's a Bear in There")
- Blocks - Size, Short and Long (1995) - (performer: "There's a Bear in There")
- Blocks - Shapes and Buildings (1995) - (performer: "There's a Bear in There")
- Television - Animation (1995) - (performer: "There's a Bear in There")
- Television - Advertisements/Program Sales (1995) - (performer: "There's a Bear in There")
- Television - Different Styles of Program (1995) - (performer: "There's a Bear in There")
- Television - Performance (1995) - (performer: "There's a Bear in There")
- Television - How it Works (1995) - (performer: "There's a Bear in There")
- Collections - Bears and Magnets (1995) - (performer: "There's a Bear in There")
- Collections - Dinosaurs and Sculptures (1995) - (performer: "There's a Bear in There")
- Collections - Fruits and Animals (1995) - (performer: "There's a Bear in There")
- Collections - Hats (1995) - (performer: "There's a Bear in There")
- Collections - Sorting and Tidying (1995) - (performer: "There's a Bear in There")
- Frogs - Life Cycles (1995) - (performer: "There's a Bear in There")
- Puppets - Flower Puppets (1995) - (performer: "There's a Bear in There")
- Puppets - Shadow Puppets (1995) - (performer: "There's a Bear in There")
- Puppets - Performing (1995) - (performer: "There's a Bear in There")
- Puppets - Marionettes (1995) - (performer: "There's a Bear in There")
- Puppets - Hand and Finger Puppets (1995) - (performer: "There's a Bear in There")
- Paper - Flotation and Absorbency of Paper (1995) - (performer: "There's a Bear in There")
- Paper - Princesses and Boating (1995) - (performer: "There's a Bear in There")
- Paper - Gift and Monster (1995) - (performer: "There's a Bear in There")
- Paper - Paper Animals (1995) - (performer: "There's a Bear in There")
- Paper - Collage and Paper Hats (1995) - (performer: "There's a Bear in There")
- Frogs - Environments (1995) - (performer: "There's a Bear in There")
- Frogs - Rope (1995) - (performer: "There's a Bear in There")
- Frogs - Colour (1995) - (performer: "There's a Bear in There")
- Frogs - Jumping (1995) - (performer: "There's a Bear in There")
- Birds - Bodies, Bones and Tracks (1994) - (performer: "There's a Bear in There")
- Birds - Black, White and Colours (1994) - (performer: "There's a Bear in There")
- Birds - Groups (1994) - (performer: "There's a Bear in There")
- What If - Shadows, Shapes and Balance/Acrobat (1994) - (performer: "There's a Bear in There")
- What If - Imaginary Creatures and Farmer (1994) - (performer: "There's a Bear in There")
- What If - 'If I Wasn't Me' and Hairdresser (1994) - (performer: "There's a Bear in There")
- What If - Upside-down and Circus Performers (1994) - (performer: "There's a Bear in There")
- What If - Imaginary Journeys and Doctors (1994) - (performer: "There's a Bear in There")
- Communication - Sounds and Machines (1994) - (performer: "There's a Bear in There")
- Communication - Signals, Signs and Symbols (1994) - (performer: "There's a Bear in There")
- Communication - Books and Animals (1994) - (performer: "There's a Bear in There")
- Communication - Who Am I? Identification (1994) - (performer: "There's a Bear in There")
- Communication - Emotions and Body Language (1994) - (performer: "There's a Bear in There")
- Horses - Outback (1994) - (performer: "There's a Bear in There")
- Horses - Merry-Go-Rounds and Shows (1994) - (performer: "There's a Bear in There")
- Horses - Caring for a Horse (1994) - (performer: "There's a Bear in There")
- Horses - Riding Clothes (1994) - (performer: "There's a Bear in There")
- Horses - Feelings and Transport (1994) - (performer: "There's a Bear in There")
- Travel - Carrying Things (1994) - (performer: "There's a Bear in There")
- Travel - Imaginative Journeys (1994) - (performer: "There's a Bear in There")
- Travel - Far Away Places (1994) - (performer: "There's a Bear in There")
- Travel - Home and Community (1994) - (performer: "There's a Bear in There")
- Travel - Communications (1994) - (performer: "There's a Bear in There")
- Birds - Art, Music and Fantasy Birds (1994) - (performer: "There's a Bear in There")
- Birds - Food (1994) - (performer: "There's a Bear in There")
- Environment - Energy (1994) - (performer: "There's a Bear in There")
- Environment - Trees (1994) - (performer: "There's a Bear in There")
- Environment - Ocean (1994) - (performer: "There's a Bear in There")
- Environment - Recycling (1994) - (performer: "There's a Bear in There")
- Environment - Animals (1994) - (performer: "There's a Bear in There")
- Home - Structure (1994) - (performer: "There's a Bear in There")
- Home - Special Places and Cubby Houses (1994) - (performer: "There's a Bear in There")
- Home - Animals' Homes (1994) - (performer: "There's a Bear in There")
- Home - Moving House (1994) - (performer: "There's a Bear in There")
- Home - Making a House and Garden (1994) - (performer: "There's a Bear in There")
- Toys - Moving and Wheels (1993) - (performer: "There's a Bear in There")
- Toys - Teddy Bears and Puppets (1993) - (performer: "There's a Bear in There")
- Toys - For Comfort (1993) - (performer: "There's a Bear in There")
- Toys - Dolls and Movement (1993) - (performer: "There's a Bear in There")
- Toys - Real Life (1993) - (performer: "There's a Bear in There")
- Children's Games - Turns and Rules (1993) - (performer: "There's a Bear in There")
- Children's Games - Ropes and Lines (1993) - (performer: "There's a Bear in There")
- Children's Games - Spinning and Jumping (1993) - (performer: "There's a Bear in There")
- Children's Games - Team Games (1993) - (performer: "There's a Bear in There")
- Children's Games - Making Games (1993) - (performer: "There's a Bear in There")
- Food - Food Changes (1993) - (performer: "There's a Bear in There")
- Food - Size and Shape (1993) - (performer: "There's a Bear in There")
- Food - at the Zoo (1993) - (performer: "There's a Bear in There")
- Food - Where Does it Come From? (1993) - (performer: "There's a Bear in There")
- Food - and Me (1993) - (performer: "There's a Bear in There")
- Hands - Communicative Hands (1993) - (performer: "There's a Bear in There")
- Hands - Creative Hands (1993) - (performer: "There's a Bear in There")
- Hands - Pads and Paws (1993) - (performer: "There's a Bear in There")
- Hands - Clever Hands (1993) - (performer: "There's a Bear in There")
- Hands - Shape (1993) - (performer: "There's a Bear in There")
- Clothes - The Heavens and Weather (1993) - (performer: "There's a Bear in There")
- Clothes - Colours (1993) - (performer: "There's a Bear in There")
- Clothes - Recycling (1993) - (performer: "There's a Bear in There")
- Clothes - Culture and Costumes (1993) - (performer: "There's a Bear in There")
- Clothes - Shoes and Bedtime Clothing (1993) - (performer: "There's a Bear in There")
- Boxes - Treasure and Discovery Boxes (1993) - (performer: "There's a Bear in There")
- Boxes - Tricks and Surprises (1993) - (performer: "There's a Bear in There")
- Boxes - Outside (1993) - (performer: "There's a Bear in There")
- Boxes - Music and Noises (1993) - (performer: "There's a Bear in There")
- Boxes - Size and Shape (1993) - (performer: "There's a Bear in There")
- Time: Growth and Development over Time (1993) - (performer: "There's a Bear in There")
- Time: Musical Time, Sequencing and Rhythm Patterns (1993) - (performer: "There's a Bear in There")
- Time: Ageing and Youth (1993) - (performer: "There's a Bear in There")
- Time: Hurrying Up (1993) - (performer: "There's a Bear in There")
- Time: Different Clocks (1993) - (performer: "There's a Bear in There")
- Earth - The Bush (1993) - (performer: "There's a Bear in There")
- Earth - Food and Farming (1993) - (performer: "There's a Bear in There")
- Earth - Water, Sea and Turtles (1993) - (performer: "There's a Bear in There")
- Earth - Snow and Ice (1993) - (performer: "There's a Bear in There")
- Earth - Clay and Birds (1993) - (performer: "There's a Bear in There")
- Babies - Growth (1993) - (performer: "There's a Bear in There")
- Babies - Games (1993) - (performer: "There's a Bear in There")
- Babies - Growing (1993) - (performer: "There's a Bear in There")
- Babies - Needs (1993) - (performer: "There's a Bear in There")
- Babies - New Babies (1993) - (performer: "There's a Bear in There")
- Space - Gravity and Weightlessness (1992) - (performer: "There's a Bear in There")
- Space - Myths of Space (1992) - (performer: "There's a Bear in There")
- Space - Night and Day (1992) - (performer: "There's a Bear in There")
- Space - Astronauts and Exploration (1992) - (performer: "There's a Bear in There")
- Space - Earth, Moon, Planets Revolve (1992) - (performer: "There's a Bear in There")
- Machines: What Makes it Go? (1992) - (performer: "There's a Bear in There")
- Machines: Imaginative Machines (1992) - (performer: "There's a Bear in There")
- Machines: Farms and Gardening (1992) - (performer: "There's a Bear in There")
- Machines: Construction Machines (1992) - (performer: "There's a Bear in There")
- Machines: Around the Home (1992) - (performer: "There's a Bear in There")
- Meets the Orchestra Part II VHS (1992) - (performer: "There's a Bear in There")
- Meets the Orchestra (1992) - (performer: "There's a Bear in There")
- Sea - At the Beach (1992) - (performer: "There's a Bear in There")
- Sea - Boats (1992) - (performer: "There's a Bear in There")
- Sea - Under Water (1992) - (performer: "There's a Bear in There")
- Sea - Tuesday (1992) - (performer: "There's a Bear in There")
- Sea - Crabs (1992) - (performer: "There's a Bear in There")
- Hair - Washing Hair (1992) - (performer: "There's a Bear in There")
- Hair - Silly Hair (1992) - (performer: "There's a Bear in There")
- Hair - Echidnas (1992) - (performer: "There's a Bear in There")
- Hair - Horses (1992) - (performer: "There's a Bear in There")
- Hair - Different Types of Hair (1992) - (performer: "There's a Bear in There")
- City: Traffic (1992) - (performer: "There's a Bear in There")
- City: Recycling (1992) - (performer: "There's a Bear in There")
- City - The Royal Botanical Gardens (1992) - (performer: "There's a Bear in There")
- City: The Community (1992) - (performer: "There's a Bear in There")
- City: Urban Environment (1992) - (performer: "There's a Bear in There")
- Rhyme - Sink or Float (1992) - (performer: "There's a Bear in There")
- Rhyme - Nonsense (1992) - (performer: "There's a Bear in There")
- Rhyme - Animals (1992) - (performer: "There's a Bear in There")
- Rhyme - One Two Buckle My Shoe (1992) - (performer: "There's a Bear in There")
- Rhyme - Around the Home (1992) - (performer: "There's a Bear in There")
- Bags - Deliver Bags (1992) - (performer: "There's a Bear in There")
- Bags - Travel Bags (1992) - (performer: "There's a Bear in There")
- Bags - Wednesday (1992) - (performer: "There's a Bear in There")
- Bags - Gloves and Saggy Baggy Elephants (1992) - (performer: "There's a Bear in There")
- Bags - Home Made (1992) - (performer: "There's a Bear in There")
- Helpers - Cleaners (1992) - (performer: "There's a Bear in There")
- Helpers - Drivers (1992) - (performer: "There's a Bear in There")
- Helpers - Veterinarians (1992) - (performer: "There's a Bear in There")
- Helpers - Helping at Home (1992) - (performer: "There's a Bear in There")
- Helpers - Nurses and Carers for the Aged (1992) - (performer: "There's a Bear in There")
- Body - Friday (1992) - (performer: "There's a Bear in There")
- Body - Thursday (1992) - (performer: "There's a Bear in There")
- Body - Animal Bodies (1992) - (performer: "There's a Bear in There")
- Body - Clothing and Body Decoration (1992) - (performer: "There's a Bear in There")
- Body - Body Shapes (1992) - (performer: "There's a Bear in There")
- Replacement for Faces - Wednesday (1991) - (performer: "There's a Bear in There")
- Christmas Day (1991) - (performer: "There's a Bear in There")
- Dinosaurs - Skeletons and Fossils (1991) - (performer: "There's a Bear in There")
- Dinosaurs - Marking the Passage of Time (1991) - (performer: "There's a Bear in There")
- Dinosaurs - Reptiles and Invertabrates (1991) - (performer: "There's a Bear in There")
- Dinosaurs - Dinosaurs Were Huge (1991) - (performer: "There's a Bear in There")
- Dinosaurs - Dinosaurs Lived Long Ago (1991) - (performer: "There's a Bear in There")
- The Road Show (1991) - (performer: "There's a Bear in There")
- Pictures - In the Sky (1991) - (performer: "There's a Bear in There")
- Pictures - In the Desert (1991) - (performer: "There's a Bear in There")
- Pictures - Abstract and Absurd (1991) - (performer: "There's a Bear in There")
- Pictures - Rain and Umbrellas (1991) - (performer: "There's a Bear in There")
- Pictures - Sunflowers (1991) - (performer: "There's a Bear in There")
- Construction - Rubbish and Recycling (1991) - (performer: "There's a Bear in There")
- Construction - Creative Construction (1991) - (performer: "There's a Bear in There")
- Construction - Carpentry and House Building (1991) - (performer: "There's a Bear in There")
- Construction - In the Kitchen (1991) - (performer: "There's a Bear in There")
- Construction - Big Buildings (1991) - (performer: "There's a Bear in There")
- Holes - and Sound (1991) - (performer: "There's a Bear in There")
- Holes - Walls (1991) - (performer: "There's a Bear in There")
- Holes - Tree Hollows (1991) - (performer: "There's a Bear in There")
- Holes - In Clothes (1991) - (performer: "There's a Bear in There")
- Holes - In Spouts (1991) - (performer: "There's a Bear in There")
- Opposites - Light and Dark (1991) - (performer: "There's a Bear in There")
- Opposites - High and Low (1991) - (performer: "There's a Bear in There")
- Opposites - Fast versus Slow (1991) - (performer: "There's a Bear in There")
- Opposites - Wet and Dry (1991) - (performer: "There's a Bear in There")
- Opposites: Big and Small (1991) - (performer: "There's a Bear in There")
- Silly - Hair (1991) - (performer: "There's a Bear in There")
- Silly - Imaginative Creations (1991) - (performer: "There's a Bear in There")
- Silly - Facial Features (1991) - (performer: "There's a Bear in There")
- Silly - Clothes (1991) - (performer: "There's a Bear in There")
- Silly - Shapes and Movements (1991) - (performer: "There's a Bear in There")
- Family - Differences and Co-operation (1991) - (performer: "There's a Bear in There")
- Family - Shopping, Visiting and Outings (1991) - (performer: "There's a Bear in There")
- Family - Animal Parents and Babies (1991) - (performer: "There's a Bear in There")
- Family - Grandparents (1991) - (performer: "There's a Bear in There")
- Family - Routines and Lifestyles (1991) - (performer: "There's a Bear in There")
- Eggs - Cooking (1991) - (performer: "There's a Bear in There")
- Eggs - In the River (1991) - (performer: "There's a Bear in There")
- Eggs - Birds (1991) - (performer: "There's a Bear in There")
- Eggs - Chickens (1991) - (performer: "There's a Bear in There")
- Eggs - Shape (1991) - (performer: "There's a Bear in There")
- Zoo - Animal Patterns (1991) - (performer: "There's a Bear in There")
- Zoo - Animal Games (1991) - (performer: "There's a Bear in There")
- Zoo - Animal Dwellings (1991) - (performer: "There's a Bear in There")
- Zoo - Tigers (1991) - (performer: "There's a Bear in There")
- Zoo - Animals in the Ark (1991) - (performer: "There's a Bear in There")
- Bush - Food and Vegetables (1991) - (performer: "There's a Bear in There")
- Bush - Holidays (1991) - (performer: "There's a Bear in There")
- Bush - Water and Trees (1991) - (performer: "There's a Bear in There")
- Bush - Country People and Activities (1991) - (performer: "There's a Bear in There")
- Bush - Country Town (1991) - (performer: "There's a Bear in There")
- Blow - Bike Riding (1990) - (performer: "There's a Bear in There")
- Blow - Washing (1990) - (performer: "There's a Bear in There")
- Blow - Wind (1990) - (performer: "There's a Bear in There")
- Blow - Boats (1990) - (performer: "There's a Bear in There")
- Blow - Balloons (1990) - (performer: "There's a Bear in There")
- Sheep - Combing and Spinning Wool (1990) - (performer: "There's a Bear in There")
- Sheep - Clothes and Weaving (1990) - (performer: "There's a Bear in There")
- Sheep - Wool and Babies (1990) - (performer: "There's a Bear in There")
- Sheep - Uses of Wool - Clothing and Bed Coverings (1990) - (performer: "There's a Bear in There")
- Sheep - Farms (1990) - (performer: "There's a Bear in There")
- Voice - Recorded Voices (1990) - (performer: "There's a Bear in There")
- Voice - Imitating Sounds (1990) - (performer: "There's a Bear in There")
- Voice - Animal Sounds (1990) - (performer: "There's a Bear in There")
- Voice - Singing (1990) - (performer: "There's a Bear in There")
- Voice - Loud and Soft Voices (1990) - (performer: "There's a Bear in There")
- Printout - Computers in Society (1990) - (performer: "There's a Bear in There")
- Printout - Computers and Graphic Instruction (1990) - (performer: "There's a Bear in There")
- Printout - Print and Advertising (1990) - (performer: "There's a Bear in There")
- Printout - Print and Map Reading (1990) - (performer: "There's a Bear in There")
- Printout - Print and Paper (1990) - (performer: "There's a Bear in There")
- Theatre - Television Shows and Shadow Puppets (1990) - (performer: "There's a Bear in There")
- Theatre - Mime and Music (1990) - (performer: "There's a Bear in There")
- Theatre - Performing in a Circus (1990) - (performer: "There's a Bear in There")
- Theatre - Acting on Stage (1990) - (performer: "There's a Bear in There")
- Theatre - Puppets and Sound Effects (1990) - (performer: "There's a Bear in There")
- Move - Things that Move Up and Down (1990) - (performer: "There's a Bear in There")
- Move - How the Weather Makes Things Move (1990) - (performer: "There's a Bear in There")
- Move - How Animals and Machines Move (1990) - (performer: "There's a Bear in There")
- Move - Feet, Socks and Shoes (1990) - (performer: "There's a Bear in There")
- Move - How People Move (1990) - (performer: "There's a Bear in There")
- Mates - Family as Friends and Looking after Babies (1990) - (performer: "There's a Bear in There")
- Mates - A Pet as a Friend and Birthdays (1990) - (performer: "There's a Bear in There")
- Mates - A Toy as a Friend and Australian Animals (1990) - (performer: "There's a Bear in There")
- Mates - Jack and Jill - Games and Visits (1990) - (performer: "There's a Bear in There")
- Mates - Gardens and Gifts (1990) - (performer: "There's a Bear in There")
- Shops - Weights and Measures: Health Food (1989) - (performer: "There's a Bear in There")
- Shops - Butterflies, Birds and Apple Trees (1989) - (performer: "There's a Bear in There")
- Shops - Australian Animals on our Coins and Banking (1989) - (performer: "There's a Bear in There")
- Shops - A Street Fair (1989) - (performer: "There's a Bear in There")
- Shops - Making Food and Buying Food in Shops (1989) - (performer: "There's a Bear in There")
- Music - Environmental Sounds (1989) - (performer: "There's a Bear in There")
- Music - Musical Sounds (1989) - (performer: "There's a Bear in There")
- Music - Animal Sounds (1989) - (performer: "There's a Bear in There")
- Music - Mechanical Sounds (1989) - (performer: "There's a Bear in There")
- Music - Sounds Around the House (1989) - (performer: "There's a Bear in There")
- Hands - Making Music and Touching (1989) - (performer: "There's a Bear in There")
- Hands - Actions and Cleaning (1989) - (performer: "There's a Bear in There")
- Hands - Hand Puppets and Goats (1989) - (performer: "There's a Bear in There")
- Hands - for Playing and Dressing (1989) - (performer: "There's a Bear in There")
- Hands - Fingers and Gloves (1989) - (performer: "There's a Bear in There")
- Traffic - Pedestrians (1989) - (performer: "There's a Bear in There")
- Traffic - Passengers (1989) - (performer: "There's a Bear in There")
- Traffic - Transport (1989) - (performer: "There's a Bear in There")
- Traffic - Safe Play (1989) - (performer: "There's a Bear in There")
- Traffic - Roads (1989) - (performer: "There's a Bear in There")
- Outback - Royal Flying Doctor (1989) - (performer: "There's a Bear in There")
- Outback - Wings (1989) - (performer: "There's a Bear in There")
- Outback - Farm Animals (1989) - (performer: "There's a Bear in There")
- Outback - Concert in the Country (1989) - (performer: "There's a Bear in There")
- Outback: Travel (1989) - (performer: "There's a Bear in There")
- Faces - Eyes (1989) - (performer: "There's a Bear in There")
- Faces - Food Faces (1989) - (performer: "There's a Bear in There")
- Faces - Pigs (1989) - (performer: "There's a Bear in There")
- Faces - Hair and Beards (1989) - (performer: "There's a Bear in There")
- Faces - Parts of Face (1989) - (performer: "There's a Bear in There")
- Flight - Floating Bubbles and Gliders (1989) - (performer: "There's a Bear in There")
- Flight - Snails and Space Shuttles (1989) - (performer: "There's a Bear in There")
- Flight - Birds and Seaplanes (1989) - (performer: "There's a Bear in There")
- Flight - Hot Air Balloons (1989) - (performer: "There's a Bear in There")
- Flight - City (1989) - (performer: "There's a Bear in There")
- Dogs - Tails (1989) - (performer: "There's a Bear in There")
- Dogs - Dog Wash (1989) - (performer: "There's a Bear in There")
- Dogs - Food and Snacks (1989) - (performer: "There's a Bear in There")
- Dogs - Patterns (1989) - (performer: "There's a Bear in There")
- Dogs - Shops (1989) - (performer: "There's a Bear in There")
- Indoors and Outdoors - Wind and Snow (1989) - (performer: "There's a Bear in There")
- Indoors and Outdoors - Games and Toys (1989) - (performer: "There's a Bear in There")
- Indoors and Outdoors - China and the Zoo (1989) - (performer: "There's a Bear in There")
- Indoors and Outdoors - Clothes and Playgrounds (1989) - (performer: "There's a Bear in There")
- Indoors and Outdoors - Rain and Picnics (1989) - (performer: "There's a Bear in There")
- Ya Sou/Colour - Music and the Rainbow (1988) - (performer: "There's a Bear in There")
- Celebrations - Processions and Masks (1988) - (performer: "There's a Bear in There")
- Ya Sou/Colour - Farm Animals and Red (1988) - (performer: "There's a Bear in There")
- Celebrations - Moving House and Giving Presents (1988) - (performer: "There's a Bear in There")
- Ya Sou/Colour - Food and Green (1988) - (performer: "There's a Bear in There")
- Celebrations - Babies and Bells (1988) - (performer: "There's a Bear in There")
- Ya Sou/Colour - Families and Yellow (1988) - (performer: "There's a Bear in There")
- Celebrations - Holidays and Kites (1988) - (performer: "There's a Bear in There")
- Ya Sou/Colour - The Sea and Blue (1988) - (performer: "There's a Bear in There")
- Celebrations - Birthdays and Celebrations (1988) - (performer: "There's a Bear in There")
- Coming and Going - Shopping (1988) - (performer: "There's a Bear in There")
- Coming and Going - Going to a Concert and the Doctor (1988) - (performer: "There's a Bear in There")
- Coming and Going - Day and Night Come and Go (1988) - (performer: "There's a Bear in There")
- Coming and Going - at Home (1988) - (performer: "There's a Bear in There")
- Coming and Going - Going on a Journey (1988) - (performer: "There's a Bear in There")
- Night and Day - Sleeping (1988) - (performer: "There's a Bear in There")
- Night and Day - The Moon (1988) - (performer: "There's a Bear in There")
- Night and Day - In the Garden and Bush (1988) - (performer: "There's a Bear in There")
- Night and Day - Routine (1988) - (performer: "There's a Bear in There")
- Night and Day - Babies and Growing (1988) - (performer: "There's a Bear in There")
- Collections - String and Mail (1988) - (performer: "There's a Bear in There")
- Collections - Bins, Boxes and Bags (1988) - (performer: "There's a Bear in There")
- Collections - Lists and Collection of Play School Animals (1988) - (performer: "There's a Bear in There")
- Collections - Nursery Rhymes (1988) - (performer: "There's a Bear in There")
- Collections - Natural Treasures (1988) - (performer: "There's a Bear in There")
- Water - Snow and Ice (1988) - (performer: "There's a Bear in There")
- Water - Using Water in Different Ways (1988) - (performer: "There's a Bear in There")
- Water - Creatures who Live in Water (1988) - (performer: "There's a Bear in There")
- Water - at Home (1988) - (performer: "There's a Bear in There")
- Water - in the Natural Environment (1988) - (performer: "There's a Bear in There")
- Places and Spaces - In the Sky with Air Transport (1988) - (performer: "There's a Bear in There")
- Places and Spaces - Using Imagination (1988) - (performer: "There's a Bear in There")
- Places and Spaces - Under the Ground (1988) - (performer: "There's a Bear in There")
- Places and Spaces - Up in a Tree (1988) - (performer: "There's a Bear in There")
- Places and Spaces - Under the Sea (1988) - (performer: "There's a Bear in There")
- Patterns - Aboriginal Art (1988) - (performer: "There's a Bear in There")
- Patterns - Patterns on Paint, Paper and Flags (1988) - (performer: "There's a Bear in There")
- Patterns - Patterns on Sand, Shirts and Dogs (1988) - (performer: "There's a Bear in There")
- Patterns - Painted Patterns (1988) - (performer: "There's a Bear in There")
- Patterns - with Blocks (1988) - (performer: "There's a Bear in There")
- Horses - Caring for Horses and Ourselves (1988) - (performer: "There's a Bear in There")
- Horses - Merry-go-Rounds (1988) - (performer: "There's a Bear in There")
- Horses - Different Horses and Food (1988) - (performer: "There's a Bear in There")
- Horses - Weather and Tea-parties (1988) - (performer: "There's a Bear in There")
- Horses - Temperament and Transport (1988) - (performer: "There's a Bear in There")
- TV - Bringing the Remote to the Living Room (1987) - (performer: "There's a Bear in There")
- TV - Sound and Vision (1987) - (performer: "There's a Bear in There")
- TV - Different Images and Continuity (1987) - (performer: "There's a Bear in There")
- TV - Animation and Make-Up (1987) - (performer: "There's a Bear in There")
- TV - Producing the Image (1987) - (performer: "There's a Bear in There")
- Cats - Friday (1987) - (performer: "There's a Bear in There")
- Cats - Patterns and Presents (1987) - (performer: "There's a Bear in There")
- Cats - Kittens and Beds (1987) - (performer: "There's a Bear in There")
- Cats: Habits (1987) - (performer: "There's a Bear in There")
- Cats - Creative Cats (1987) - (performer: "There's a Bear in There")
- Communication - Sounds and the Beach (1987) - (performer: "There's a Bear in There")
- Communication - Signs and Letters (1987) - (performer: "There's a Bear in There")
- Communication - Books (1987) - (performer: "There's a Bear in There")
- Communication - Identification (1987) - (performer: "There's a Bear in There")
- Communication - Body Language and Emotions (1987) - (performer: "There's a Bear in There")
- Paper - Different Types of Paper (1987) - (performer: "There's a Bear in There")
- Paper - Music and Paper Instruments (1987) - (performer: "There's a Bear in There")
- Paper - Paper at Weddings (1987) - (performer: "There's a Bear in There")
- Paper - Newspapers and Breakfast (1987) - (performer: "There's a Bear in There")
- Paper - Paint (1987) - (performer: "There's a Bear in There")
- Australia Special (1987) - (performer: "There's a Bear in There")
- Doors - French, Cities and Sickness (1987) - (performer: "There's a Bear in There")
- Doors - City and Country (1987) - (performer: "There's a Bear in There")
- Doors - Gardens and Animals (1987) - (performer: "There's a Bear in There")
- Doors - Houses and Babies (1987) - (performer: "There's a Bear in There")
- Doors - Bells, Biscuits and Grandmas (1987) - (performer: "There's a Bear in There")
- Holes - Paper (1987) - (performer: "There's a Bear in There")
- Holes - Buildings (1987) - (performer: "There's a Bear in There")
- Holes - Shadows (1987) - (performer: "There's a Bear in There")
- Holes - Fun with Holes (1987) - (performer: "There's a Bear in There")
- Holes - Holes Everywhere (1987) - (performer: "There's a Bear in There")
- Rocks and Earth - What is in Soil? (1987) - (performer: "There's a Bear in There")
- Rocks and Earth - Different Shapes (1987) - (performer: "There's a Bear in There")
- Rocks and Earth - Outback and Different Animals (1987) - (performer: "There's a Bear in There")
- Rocks and Earth - Rock Properties from Different Environments (1987) - (performer: "There's a Bear in There")
- Rocks and Earth - Rocks for Play Activities (1987) - (performer: "There's a Bear in There")
- Ciao/Food - Gelato, Shops and Fruit (1987) - (performer: "There's a Bear in There")
- Ciao/Food - Pasta, Hats and Festa (1987) - (performer: "There's a Bear in There")
- Ciao/Food - Panini, Vegetables and Animals (1987) - (performer: "There's a Bear in There")
- Ciao/Food - Eggs and Flags (1987) - (performer: "There's a Bear in There")
- Ciao/Food - Pizzas and Containers (1987) - (performer: "There's a Bear in There")
- Concert (1986) - (performer: "There's a Bear in There")
- Boxes - Music (1986) - (performer: "There's a Bear in There")
- Boxes - Construction and Transformation (1986) - (performer: "There's a Bear in There")
- Boxes - Special Boxes (1986) - (performer: "There's a Bear in There")
- Boxes - Services (1986) - (performer: "There's a Bear in There")
- Boxes - Shopping (1986) - (performer: "There's a Bear in There")
- Wool and Threads - Puppets and Pictures (1986) - (performer: "There's a Bear in There")
- Wool and Threads - Cotton and Matching (1986) - (performer: "There's a Bear in There")
- Wool and Threads - Silk and Sounds (1986) - (performer: "There's a Bear in There")
- Wool and Threads - Shapes and Accessories (1986) - (performer: "There's a Bear in There")
- Wool and Threads - Collage and Decorating (1986) - (performer: "There's a Bear in There")
- Children's Games - Musical Instruments (1986) - (performer: "There's a Bear in There")
- Children's Games - Games to play in the Kitchen (1986) - (performer: "There's a Bear in There")
- Childrens Games - Puzzles and Guessing Games (1986) - (performer: "There's a Bear in There")
- Children's Games - Dress Up Games (1986) - (performer: "There's a Bear in There")
- Children's Games - Making Toys for Games (1986) - (performer: "There's a Bear in There")
- Machines - Computer Games (1986) - (performer: "There's a Bear in There")
- Machines - A Day at a Doll's House (1986) - (performer: "There's a Bear in There")
- Machines - Homes and Gardens (1986) - (performer: "There's a Bear in There")
- Machines - Airport Machines (1986) - (performer: "There's a Bear in There")
- Machines - Cars and Copiers (1986) - (performer: "There's a Bear in There")
- Changes - Colours and Paint (1986) - (performer: "There's a Bear in There")
- Changes - Changing what we see, Plasticine, and Sand (1986) - (performer: "There's a Bear in There")
- Changes - Night Changes into Day, and Boxes (1986) - (performer: "There's a Bear in There")
- Changes - Shapes and Wool (1986) - (performer: "There's a Bear in There")
- Changes - Changing Expressions on Faces and Paper (1986) - (performer: "There's a Bear in There")
- 20th Birthday Special (1986) - (performer: "There's a Bear in There")
- Country - Fruit (1986) - (performer: "There's a Bear in There")
- Country - Night Time in the Country (1986) - (performer: "There's a Bear in There")
- Country - Animals on Farms (1986) - (performer: "There's a Bear in There")
- Country - Shopping in the Country (1986) - (performer: "There's a Bear in There")
- Country - Home on the Farm (1986) - (performer: "There's a Bear in There")
- Hair - Horse Hair and Musical Instruments (1986) - (performer: "There's a Bear in There")
- Hair - Different Kinds of Hair (1986) - (performer: "There's a Bear in There")
- Hair - A Black and White Day (1986) - (performer: "There's a Bear in There")
- Hair - Hair Care and Dressing (1986) - (performer: "There's a Bear in There")
- Hair - People and their Hair (1986) - (performer: "There's a Bear in There")
- Living in the City - Night Time in the City (1986) - (performer: "There's a Bear in There")
- Living in the City - Food in the City (1986) - (performer: "There's a Bear in There")
- Living in the City - The Park (1986) - (performer: "There's a Bear in There")
- Living in the City - Life in the City (1986) - (performer: "There's a Bear in There")
- Living in the City - Buildings (1986) - (performer: "There's a Bear in There")
- People - What People Need (1986) - (performer: "There's a Bear in There")
- People - What People Do (1986) - (performer: "There's a Bear in There")
- People - live in Different Places (1986) - (performer: "There's a Bear in There")
- People - are Different (1986) - (performer: "There's a Bear in There")
- People - Families (1986) - (performer: "There's a Bear in There")
- Nonsense - Friday (1986) - (performer: "There's a Bear in There")
- Nonsense - Thursday (1986) - (performer: "There's a Bear in There")
- Nonsense - Wednesday (1986) - (performer: "There's a Bear in There")
- Nonsense - Tuesday (1985) - (performer: "There's a Bear in There")
- Nonsense - Monday (1985) - (performer: "There's a Bear in There")
- Boats - on a Harbour (1985) - (performer: "There's a Bear in There")
- Boats - Imaginative Boats (1985) - (performer: "There's a Bear in There")
- Boats - In the Park (1985) - (performer: "There's a Bear in There")
- Boats - Flags and Boats (1985) - (performer: "There's a Bear in There")
- Boats - Container Ships (1985) - (performer: "There's a Bear in There")
- Houses - Clothes Line and Sand Pit (1985) - (performer: "There's a Bear in There")
- Houses - Kitchens (1985) - (performer: "There's a Bear in There")
- Houses - Living Room and Garden (1985) - (performer: "There's a Bear in There")
- Houses - Bedrooms (1985) - (performer: "There's a Bear in There")
- Houses - Bathroom and Moving House (1985) - (performer: "There's a Bear in There")
- Stop Look and Listen - Friday (1985) - (performer: "There's a Bear in There")
- Stop Look and Listen - Thursday (1985) - (performer: "There's a Bear in There")
- Stop Look and Listen - Wednesday (1985) - (performer: "There's a Bear in There")
- Stop Look and Listen - Tuesday (1985) - (performer: "There's a Bear in There")
- Stop Look and Listen - Monday (1985) - (performer: "There's a Bear in There")
- Animals - Cows (1985) - (performer: "There's a Bear in There")
- Animals - Funny Animals (1985) - (performer: "There's a Bear in There")
- Animals - Cats (1985) - (performer: "There's a Bear in There")
- Animals - Dogs (1985) - (performer: "There's a Bear in There")
- Animals - Australian Animals (1985) - (performer: "There's a Bear in There")
- Hats - Work Hats (1985) - (performer: "There's a Bear in There")
- Hats - that are fun (1985) - (performer: "There's a Bear in There")
- Hats - for protection (1985) - (performer: "There's a Bear in There")
- Hats - for different weather (1985) - (performer: "There's a Bear in There")
- Hats - Different Hats (1985) - (performer: "There's a Bear in There")
- Caring - Caring for Nature (1984) - (performer: "There's a Bear in There")
- Caring - for the Sick (1984) - (performer: "There's a Bear in There")
- Caring - for animals (1984) - (performer: "There's a Bear in There")
- Caring - for the family (1984) - (performer: "There's a Bear in There")
- Caring - for machines (1984) - (performer: "There's a Bear in There")
- Friends - Toys as friends (1984) - (performer: "There's a Bear in There")
- Friends - Solo Activities (1984) - (performer: "There's a Bear in There")
- Friends - Animals as friends (1984) - (performer: "There's a Bear in There")
- Friends - doing things together (1984) - (performer: "There's a Bear in There")
- Friends - and family (1984) - (performer: "There's a Bear in There")
- Bags - Sewing and Treasure (1984) - (performer: "There's a Bear in There")
- Lines - of pasta (1984) - (performer: "There's a Bear in There")
- Bags - Night and Going to School (1984) - (performer: "There's a Bear in There")
- Lines - to follow (1984) - (performer: "There's a Bear in There")
- Bags - feeding animals and garbage (1984) - (performer: "There's a Bear in There")
- Lines - Webs and Tracks (1984) - (performer: "There's a Bear in There")
- Bags - jobs and doctors (1984) - (performer: "There's a Bear in There")
- Lines - Fishing Lines (1984) - (performer: "There's a Bear in There")
- Bags - elephants and shopping (1984) - (performer: "There's a Bear in There")
- Lines - Straight and Wiggerly Lines (1984) - (performer: "There's a Bear in There")
- Shopping - for fish (1984) - (performer: "There's a Bear in There")
- Shopping - for toys (1984) - (performer: "There's a Bear in There")
- Shopping - for cleaning things (1984) - (performer: "There's a Bear in There")
- Shopping - for clothes (1984) - (performer: "There's a Bear in There")
- Shopping - for shoes (1984) - (performer: "There's a Bear in There")
- Sounds and Music - Friday (1984) - (performer: "There's a Bear in There")
- Sounds and Music - Thursday (1984) - (performer: "There's a Bear in There")
- Sounds and Music - Wednesday (1984) - (performer: "There's a Bear in There")
- Sounds and Music - Tuesday (1984) - (performer: "There's a Bear in There")
- Sounds and Music - Sounds All Around You (1984) - (performer: "There's a Bear in There")
- Air - in Things (1984) - (performer: "There's a Bear in There")
- Air - Patterns in Air (1984) - (performer: "There's a Bear in There")
- Air - How Animals Breathe (1984) - (performer: "There's a Bear in There")
- Air - Air and Wind (1984) - (performer: "There's a Bear in There")
- Air - Breathing and Making Sounds (1984) - (performer: "There's a Bear in There")
- Feet - Spatial Relations - Weighing and Balancing (1984) - (performer: "There's a Bear in There")
- Feet - Using Feet in Different Ways (1984) - (performer: "There's a Bear in There")
- Feet - Animal Feet (1984) - (performer: "There's a Bear in There")
- Feet - Different Kinds of Shoes (1984) - (performer: "There's a Bear in There")
- Feet - What Feet Can Do (1984) - (performer: "There's a Bear in There")
- What's Next - Vegetables and Patterns (1983) - (performer: "There's a Bear in There")
- What's Next - Cleaning (1983) - (performer: "There's a Bear in There")
- What's Next - Milk and Milk Products (1983) - (performer: "There's a Bear in There")
- What's Next - Child's Day and Clothes (1983) - (performer: "There's a Bear in There")
- What's Next - Transport and Sound Making (1983) - (performer: "There's a Bear in There")
- All Together Show (1983) - (performer: "There's a Bear in There")
- Christmas Celebrations - Merry Christmas (1983) - (performer: "There's a Bear in There")
- Christmas Celebrations - Decorations (1983) - (performer: "There's a Bear in There")
- Christmas Celebrations - The Nativity (1983) - (performer: "There's a Bear in There")
- Christmas Celebrations - Presents (1983) - (performer: "There's a Bear in There")
- Christmas Celebrations - Babies (1983) - (performer: "There's a Bear in There")
- Trees - Seasons (1983) - (performer: "There's a Bear in There")
- Trees - Imaginative Ideas with Trees (1983) - (performer: "There's a Bear in There")
- Trees - Tree Dwellings (1983) - (performer: "There's a Bear in There")
- Trees - Growth and Protection (1983) - (performer: "There's a Bear in There")
- Trees - Things to Make (1983) - (performer: "There's a Bear in There")
- The Olden Days - In the Bush (1983) - (performer: "There's a Bear in There")
- The Olden Days - Immigration Present and Olden Days (1983) - (performer: "There's a Bear in There")
- The Olden Days - Horses (1983) - (performer: "There's a Bear in There")
- The Olden Days - Domestic Life (1983) - (performer: "There's a Bear in There")
- The Olden Days - Toys and Dolls (1983) - (performer: "There's a Bear in There")
- Hands - Hands and Your Body (1983) - (performer: "There's a Bear in There")
- Hands - Hand and Glove (1983) - (performer: "There's a Bear in There")
- Hands - Shadows (1983) - (performer: "There's a Bear in There")
- Hands - Sleight of Hand (1983) - (performer: "There's a Bear in There")
- Hands - Cooking (1983) - (performer: "There's a Bear in There")
- Flight - How Can People Fly? (1983) - (performer: "There's a Bear in There")
- Flight - and the Moon (1983) - (performer: "There's a Bear in There")
- Flight - Birds and Butterflies (1983) - (performer: "There's a Bear in There")
- Flight - Balloons (1983) - (performer: "There's a Bear in There")
- Flight - The City (1983) - (performer: "There's a Bear in There")
- Dressing Up - and Changes (1983) - (performer: "There's a Bear in There")
- Dressing Up - and Weather (1983) - (performer: "There's a Bear in There")
- Dressing Up - and Animal Coverings (1983) - (performer: "There's a Bear in There")
- Dressing Up - and Space (1983) - (performer: "There's a Bear in There")
- Dressing Up - for Special Occasions (1983) - (performer: "There's a Bear in There")
- Dogs - Dogs and Cats (1983) - (performer: "There's a Bear in There")
- Dogs - Cleanliness (1983) - (performer: "There's a Bear in There")
- Dogs - Food (1983) - (performer: "There's a Bear in There")
- Dogs - Training Dogs (1983) - (performer: "There's a Bear in There")
- Dogs - Houses (1983) - (performer: "There's a Bear in There")
- Holidays and Transport - Holiday at Home (1983) - (performer: "There's a Bear in There")
- Holidays and Transport - Travelling Overseas by Ship (1983) - (performer: "There's a Bear in There")
- Holidays and Transport - Country Holiday in the car (1983) - (performer: "There's a Bear in There")
- Holidays and Transport - Seaside Holidays by train (1983) - (performer: "There's a Bear in There")
- Holidays and Transport - Bushwalking Holiday and Buses (1983) - (performer: "There's a Bear in There")
- Looking - Through (1983) - (performer: "There's a Bear in There")
- Looking - In (1983) - (performer: "There's a Bear in There")
- Looking - All Around (1983) - (performer: "There's a Bear in There")
- Looking - At (1983) - (performer: "There's a Bear in There")
- Looking - For (1983) - (performer: "There's a Bear in There")
- Inside - What's Inside the House? (1982) - (performer: "There's a Bear in There")
- Inside - What's Inside a House? (1982) - (performer: "There's a Bear in There")
- Inside - What Lives Inside? (1982) - (performer: "There's a Bear in There")
- Inside - What Do We Put Inside? (1982) - (performer: "There's a Bear in There")
- Inside - How do we know what's inside? (1982) - (performer: "There's a Bear in There")
- Faces - Play School Concert (1982) - (performer: "There's a Bear in There")
- Faces - Noise making, using mouth (1982) - (performer: "There's a Bear in There")
- Faces - Animal Faces (1982) - (performer: "There's a Bear in There")
- Faces - Make Up (1982) - (performer: "There's a Bear in There")
- Faces - Features (1982) - (performer: "There's a Bear in There")
- Working with Natural Materials - Metal (1982) - (performer: "There's a Bear in There")
- Working with Natural Materials - Cement and Plaster (1982) - (performer: "There's a Bear in There")
- Working with Natural Materials - Clay and Mud (1982) - (performer: "There's a Bear in There")
- Working with Natural Materials - Wool, Cotton, Rope and Fibre (1982) - (performer: "There's a Bear in There")
- Working with Natural Materials - Wood (1982) - (performer: "There's a Bear in There")
- Food - Finding Out About Milk (1982) - (performer: "There's a Bear in There")
- Transport - Boats and Bridges (1982) - (performer: "There's a Bear in There")
- Food - Shopping (1982) - (performer: "There's a Bear in There")
- Transport - Moving Vans and Babies (1982) - (performer: "There's a Bear in There")
- Food - Food for Animals (1982) - (performer: "There's a Bear in There")
- Transport - Shopping (1982) - (performer: "There's a Bear in There")
- Food - Restaurants (1982) - (performer: "There's a Bear in There")
- Transport - Tractors and the Farm (1982) - (performer: "There's a Bear in There")
- Food - Pasta (1982) - (performer: "There's a Bear in There")
- Transport - Cars and Balancing (1982) - (performer: "There's a Bear in There")
- Bodies - Bones and Fish (1982) - (performer: "There's a Bear in There")
- Water - Freezing Water and Snow (1982) - (performer: "There's a Bear in There")
- Bodies - Eyes and Ageing (1982) - (performer: "There's a Bear in There")
- Water - Experimenting with Water annd Sand (1982) - (performer: "There's a Bear in There")
- Bodies - Body Care and Teeth (1982) - (performer: "There's a Bear in There")
- Water - Uses of Water with Birds and Animals (1982) - (performer: "There's a Bear in There")
- Bodies - Masks and Monsters (1982) - (performer: "There's a Bear in There")
- Water - Clothing (1982) - (performer: "There's a Bear in There")
- Bodies - Body Parts (1982) - (performer: "There's a Bear in There")
- Water - Rain and Floods (1982) - (performer: "There's a Bear in There")
- Paper - Friday (1982) - (performer: "There's a Bear in There")
- Paper - Music (1982) - (performer: "There's a Bear in There")
- Paper - Weddings (1982) - (performer: "There's a Bear in There")
- Paper - Newspaper and Breakfast (1982) - (performer: "There's a Bear in There")
- Paper - Wallpaper and Boats (1982) - (performer: "There's a Bear in There")
- Gardening - Growing (1981) - (performer: "There's a Bear in There")
- Gardening - Using the Garden (1981) - (performer: "There's a Bear in There")
- Gardening - Creatures in the Garden (1981) - (performer: "There's a Bear in There")
- Gardening - The Back Yard (1981) - (performer: "There's a Bear in There")
- Gardening - Inside Outside (1981) - (performer: "There's a Bear in There")
- Time - Awareness of Time (1981) - (performer: "There's a Bear in There")
- Time - Night Time and Early Morning (1981) - (performer: "There's a Bear in There")
- Time - Animals and Time to Eat (1981) - (performer: "There's a Bear in There")
- Time - Time of Day (1981) - (performer: "There's a Bear in There")
- Time - Clocks and Morning (1981) - (performer: "There's a Bear in There")
- Buttons and Bows - Tying Laces (1981) - (performer: "There's a Bear in There")
- Buttons and Bows - Ribbons (1981) - (performer: "There's a Bear in There")
- Buttons and Bows - Doing Up and Undoing (1981) - (performer: "There's a Bear in There")
- Buttons and Bows - Bows (1981) - (performer: "There's a Bear in There")
- Buttons and Bows - Buttons (1981) - (performer: "There's a Bear in There")
- Holes - Pipes and Water (1981) - (performer: "There's a Bear in There")
- Holes - Digging in the Ground (1981) - (performer: "There's a Bear in There")
- Holes - Homes (1981) - (performer: "There's a Bear in There")
- Holes - Windows and Keyholes (1981) - (performer: "There's a Bear in There")
- Holes - Games (1981) - (performer: "There's a Bear in There")
- Going Out - Train Travel (1981) - (performer: "There's a Bear in There")
- Going Out - Space Travel (1981) - (performer: "There's a Bear in There")
- Going Out - to the Dentist (1981) - (performer: "There's a Bear in There")
- Going Out - to a wig place and the hairdressers (1981) - (performer: "There's a Bear in There")
- Going Out - Shopping (1981) - (performer: "There's a Bear in There")
- Hair - Hair Care (1981) - (performer: "There's a Bear in There")
- Hair - Wool and Spaghetti for Hair (1981) - (performer: "There's a Bear in There")
- Hair - A Visit to the Zoo (1981) - (performer: "There's a Bear in There")
- Hair - Dressing Up (1981) - (performer: "There's a Bear in There")
- Hair - Hair (1981) - (performer: "There's a Bear in There")
- Cats - Feet, Claws and Camouflage (1981) - (performer: "There's a Bear in There")
- Cats - Witches and Balance (1981) - (performer: "There's a Bear in There")
- Cats - Kittens and Babies (1981) - (performer: "There's a Bear in There")
- Cats - Tails (1981) - (performer: "There's a Bear in There")
- Cats - Cats and Health (1981) - (performer: "There's a Bear in There")
- Television - Viewers (1980) - (performer: "There's a Bear in There")
- Television - Smoke and Mirrors (1980) - (performer: "There's a Bear in There")
- Television - Cartoons (1980) - (performer: "There's a Bear in There")
- Television - Tape Recording (1980) - (performer: "There's a Bear in There")
- Television - Camera and Microphone (1980) - (performer: "There's a Bear in There")
- Pictures - At Playgroup OB (1980) - (performer: "There's a Bear in There")
- Pictures - Pen and Paper (1980) - (performer: "There's a Bear in There")
- Pictures - Aboriginal Art (1980) - (performer: "There's a Bear in There")
- Pictures - Wool and Fabrics (1980) - (performer: "There's a Bear in There")
- Pictures - Collage (1980) - (performer: "There's a Bear in There")
- People - Family Relationships (1980) - (performer: "There's a Bear in There")
- People - Different People, and Changing Appearances (1980) - (performer: "There's a Bear in There")
- People - and Pets (1980) - (performer: "There's a Bear in There")
- People - who visit the house (1980) - (performer: "There's a Bear in There")
- People - Me and My Family (1980) - (performer: "There's a Bear in There")
- Children's Games - Blowing and Musical Games (1980) - (performer: "There's a Bear in There")
- Children's Games - Circus Games (1980) - (performer: "There's a Bear in There")
- Children's Games - Body Games (1980) - (performer: "There's a Bear in There")
- Children's Games - Dressing Up Games (1980) - (performer: "There's a Bear in There")
- Children's Games - Making Things for Games (1980) - (performer: "There's a Bear in There")
- Beds - Camping OB (1980) - (performer: "There's a Bear in There")
- Beds - Different Beds (1980) - (performer: "There's a Bear in There")
- Beds - Where Animals Sleep (1980) - (performer: "There's a Bear in There")
- Beds - Bed when you are sick (1980) - (performer: "There's a Bear in There")
- Beds - Making Beds (1980) - (performer: "There's a Bear in There")
- Christmas - Holidays (1980) - (performer: "There's a Bear in There")
- Christmas - Beach Christmas Special (1980) - (performer: "There's a Bear in There")
- Christmas - Dessert (1980) - (performer: "There's a Bear in There")
- Christmas - Nativity (1980) - (performer: "There's a Bear in There")
- Christmas - Decorations (1980) - (performer: "There's a Bear in There")
- Different Living Styles - Living in a House (1980) - (performer: "There's a Bear in There")
- Different Living Styles - Living on an island and a lighthouse (1980) - (performer: "There's a Bear in There")
- Different Living Styles - Living on a Houseboat (1980) - (performer: "There's a Bear in There")
- Different Living Styles - Living in the Snow (1980) - (performer: "There's a Bear in There")
- Different Living Styles - Living in a Flat (1980) - (performer: "There's a Bear in There")
- Country - Sheep Station and Desert (1980) - (performer: "There's a Bear in There")
- Country - Distance (1980) - (performer: "There's a Bear in There")
- Country - Rainforest (1980) - (performer: "There's a Bear in There")
- Country - Down on the Farm (1980) - (performer: "There's a Bear in There")
- Country - The Cattle Station (1980) - (performer: "There's a Bear in There")
- Country - The River (1980) - (performer: "There's a Bear in There")
- Country - Travelling (1980) - (performer: "There's a Bear in There")
- Country - Shearing OB (1980) - (performer: "There's a Bear in There")
- Country - Imagination Day (1980) - (performer: "There's a Bear in There")
- Country - Living in the Country OB (1980) - (performer: "There's a Bear in There")
- Messages - Sound or Silent (1980) - (performer: "There's a Bear in There")
- Messages - Secret Messages (1980) - (performer: "There's a Bear in There")
- Messages - Communicating with Animals (1980) - (performer: "There's a Bear in There")
- Messages - Choice of Clothes for Weather and Jobs (1980) - (performer: "There's a Bear in There")
- Messages - Invitations (1980) - (performer: "There's a Bear in There")
- Wheels - Rolling and Turning (1980) - (performer: "There's a Bear in There")
- Wheels - Bikes (1980) - (performer: "There's a Bear in There")
- Wheels - Mouse Wheel and Wagon Wheels (1980) - (performer: "There's a Bear in There")
- Wheels - Mechanisms (1980) - (performer: "There's a Bear in There")
- Wheels - Trucks (1980) - (performer: "There's a Bear in There")
- At the Beach OB (1979) - (performer: "There's a Bear in There")
- Centennial Park OB (1979) - (performer: "There's a Bear in There")
- Thingummyjigs - Parties (1979) - (performer: "There's a Bear in There")
- Thingummyjigs - Imaginary Animals (1979) - (performer: "There's a Bear in There")
- Thingummyjigs - Dressing Up Day (1979) - (performer: "There's a Bear in There")
- Thingummyjigs - Back-to-front (1979) - (performer: "There's a Bear in There")
- Friends - Finding Out Day (1979) - (performer: "There's a Bear in There")
- Friends - Imaginary (1979) - (performer: "There's a Bear in There")
- Friends - Smiling (1979) - (performer: "There's a Bear in There")
- Friends - Differences (1979) - (performer: "There's a Bear in There")
- Friends - Finiding Friends (1979) - (performer: "There's a Bear in There")
- Shapes - Balloons (1979) - (performer: "There's a Bear in There")
- Shapes - Robots (1979) - (performer: "There's a Bear in There")
- Shapes - Animal Shapes (1979) - (performer: "There's a Bear in There")
- Shapes - Shops (1979) - (performer: "There's a Bear in There")
- Shapes - Changing (1979) - (performer: "There's a Bear in There")
- The City - Buildings and Buses (1979) - (performer: "There's a Bear in There")
- The City - Transport (1979) - (performer: "There's a Bear in There")
- The City - Pigeons (1979) - (performer: "There's a Bear in There")
- The City - At Night (1979) - (performer: "There's a Bear in There")
- The City - Airport OB (1979) - (performer: "There's a Bear in There")
- Moving - within the Home (1979) - (performer: "There's a Bear in There")
- Moving - in the City (1979) - (performer: "There's a Bear in There")
- Moving - in the Country (1979) - (performer: "There's a Bear in There")
- Moving - Water (1979) - (performer: "There's a Bear in There")
- Moving - Art (1979) - (performer: "There's a Bear in There")
- Home - Bedrooms (1979) - (performer: "There's a Bear in There")
- Home - Kitchen (1979) - (performer: "There's a Bear in There")
- Home - Yard (1979) - (performer: "There's a Bear in There")
- Home - Construction (1979) - (performer: "There's a Bear in There")
- Growing - Changing (1979) - (performer: "There's a Bear in There")
- Growing - Animals (1979) - (performer: "There's a Bear in There")
- Growing - Family and Careers (1979) - (performer: "There's a Bear in There")
- Growing - Birthdays and Growing (1979) - (performer: "There's a Bear in There")
- Night and Day - Wet and Dry, and the Weather (1979) - (performer: "There's a Bear in There")
- Night and Day - Going to the Moon (1979) - (performer: "There's a Bear in There")
- Night and Day - Time of Day (1979) - (performer: "There's a Bear in There")
- Night and Day - Night Workers (1979) - (performer: "There's a Bear in There")
- Night and Day - Moon, Stars, Sun and Clouds (1979) - (performer: "There's a Bear in There")
- Unknown Theme - Thursday (1979) - (performer: "There's a Bear in There")
- Growing - On the Farm OB (1979) - (performer: "There's a Bear in There")
- Horses - Finding Out Day (1978) - (performer: "There's a Bear in There")
- Up and Down - Homes (1978) - (performer: "There's a Bear in There")
- Up and Down - Mountains (1978) - (performer: "There's a Bear in There")
- Up and Down - Climbing Animals (1978) - (performer: "There's a Bear in There")
- Up and Down - Stairs (1978) - (performer: "There's a Bear in There")
- Up and Down - Climbing (1978) - (performer: "There's a Bear in There")
- Friday - Canoes (1978) - (performer: "There's a Bear in There")
- Wind - Chimes (1978) - (performer: "There's a Bear in There")
- Wind - Instruments (1978) - (performer: "There's a Bear in There")
- Wind - Breathing (1978) - (performer: "There's a Bear in There")
- Wind - Inflating (1978) - (performer: "There's a Bear in There")
- Wind - Whistling (1978) - (performer: "There's a Bear in There")
- Horses:Carpentry (1978) - (performer: "There's a Bear in There")
- Horses - Riding (1978) - (performer: "There's a Bear in There")
- Horses - Dressing Up Day (1978) - (performer: "There's a Bear in There")
- Horses - Useful Box Day (1978) - (performer: "There's a Bear in There")
- Feet - Babies (1978) - (performer: "There's a Bear in There")
- Feet - Webbed Feet (1978) - (performer: "There's a Bear in There")
- Feet - Shoes (1978) - (performer: "There's a Bear in There")
- Feet - Socks (1978) - (performer: "There's a Bear in There")
- Baby Animals - Foals (1978) - (performer: "There's a Bear in There")
- Baby Animals - Nonsense Animals (1978) - (performer: "There's a Bear in There")
- Baby Animals - Ducklings and Puppies (1978) - (performer: "There's a Bear in There")
- Baby Animals - Tuesday (1978) - (performer: "There's a Bear in There")
- Baby Animals - Puppets (1978) - (performer: "There's a Bear in There")
- Eggs: Baby Chickens (1978) - (performer: "There's a Bear in There")
- #544 (1978) - (performer: "There's a Bear in There")
- #543 (1978) - (performer: "There's a Bear in There")
- England - Friday (1978) - (performer: "There's a Bear in There")
- England - Thursday (1978) - (performer: "There's a Bear in There")
- England - Wednesday (1978) - (performer: "There's a Bear in There")
- England - Tuesday (1978) - (performer: "There's a Bear in There")
- England - Monday (1978) - (performer: "There's a Bear in There")
- Sydney Opera House Concert OB (1978) - (performer: "There's a Bear in There")
- Christmas Celebration (1978) - (performer: "There's a Bear in There")
- Underground - Root Vegetables (1977) - (performer: "There's a Bear in There")
- Underground - Caves (1977) - (performer: "There's a Bear in There")
- Underground - Burrows (1977) - (performer: "There's a Bear in There")
- Underground - Tunnels (1977) - (performer: "There's a Bear in There")
- Underground - Above and Below (1977) - (performer: "There's a Bear in There")
- Clothes - Washing (1977) - (performer: "There's a Bear in There")
- Clothes - Shoes and Dancing (1977) - (performer: "There's a Bear in There")
- Clothes - Animal Day (1977) - (performer: "There's a Bear in There")
- Clothes - Diving (1977) - (performer: "There's a Bear in There")
- Clothes - Shopping (1977) - (performer: "There's a Bear in There")
- Making - Food (1977) - (performer: "There's a Bear in There")
- Making - Printing (1977) - (performer: "There's a Bear in There")
- Making - Painting (1977) - (performer: "There's a Bear in There")
- Making - Construction (1977) - (performer: "There's a Bear in There")
- Food - Milk and Cream (1977) - (performer: "There's a Bear in There")
- Food - Fruit and Veg (1977) - (performer: "There's a Bear in There")
- Food - Animal Eating Habits (1977) - (performer: "There's a Bear in There")
- Food - Restaurant Cuisine (1977) - (performer: "There's a Bear in There")
- Food - Smell and Taste (1977) - (performer: "There's a Bear in There")
- Senses - Friday - Hearing (1977) - (performer: "There's a Bear in There")
- Senses - Thursday - Sight (1977) - (performer: "There's a Bear in There")
- Senses - Wednesday - Smell (1977) - (performer: "There's a Bear in There")
- Senses - Tuesday - Touch (1977) - (performer: "There's a Bear in There")
- Senses - Monday - Taste (1977) - (performer: "There's a Bear in There")
- Opposites and Heads - Happy and Sad (1976) - (performer: "There's a Bear in There")
- Opposites and Heads - Wet and Dry (1976) - (performer: "There's a Bear in There")
- Opposites and Heads - Loud and Quiet (1976) - (performer: "There's a Bear in There")
- Opposites and Heads - Long and Short (1976) - (performer: "There's a Bear in There")
- Opposites and Heads - Big and Little (1976) - (performer: "There's a Bear in There")
- Boxes - Shadows and Light (1976) - (performer: "There's a Bear in There")
- Boxes - Furniture (1976) - (performer: "There's a Bear in There")
- Boxes - Cats (1976) - (performer: "There's a Bear in There")
- Boxes - Camouflage (1976) - (performer: "There's a Bear in There")
- Boxes - Light and Dark (1976) - (performer: "There's a Bear in There")
- Weather and Sky - Friday (1976) - (performer: "There's a Bear in There")
- Weather and Sky - Thursday (1976) - (performer: "There's a Bear in There")
- Weather and Sky: Frogs (1976) - (performer: "There's a Bear in There")
- Weather and Sky - Tuesday (1976) - (performer: "There's a Bear in There")
- Weather and Sky - Monday (1976) - (performer: "There's a Bear in There")
- Time - Clocks and Morning Time (1976) - (performer: "There's a Bear in There")
- Colour Christmas Special (1976) - (performer: "There's a Bear in There")
- Changes: Sounds and Songs (1976) - (performer: "There's a Bear in There")
- Changes: Painting and Changes (1976) - (performer: "There's a Bear in There")
- Changes: Animals (1976) - (performer: "There's a Bear in There")
- Changes: Witches (1976) - (performer: "There's a Bear in There")
- Changes: Shoeboxes (1976) - (performer: "There's a Bear in There")
- Games - Friday (1975) - (performer: "There's a Bear in There")
- Games - Thursday (1975) - (performer: "There's a Bear in There")
- Games: Kangaroo and Frog Show they Jump (1975) - (performer: "There's a Bear in There")
- Children's Games: Musical and Sense Training Games (1975) - (performer: "There's a Bear in There")
- Children's Games: Spinning and Turning (1975) - (performer: "There's a Bear in There")
- Wheels - Wheelbarrows, Pulleys and Cement Mixers (1974) - (performer: "There's a Bear in There")
- Wheels - Trains (1974) - (performer: "There's a Bear in There")
- Wheels - Exercise (1974) - (performer: "There's a Bear in There")
- Wheels - Mechanics (1974) - (performer: "There's a Bear in There")
- Wheels - Wagons (1974) - (performer: "There's a Bear in There")
- Home - Bathtime (1974) - (performer: "There's a Bear in There")
- Home - Off to School (1974) - (performer: "There's a Bear in There")
- Home - Backyard (1974) - (performer: "There's a Bear in There")
- Home - Washing (1974) - (performer: "There's a Bear in There")
- Home - Box House (1974) - (performer: "There's a Bear in There")
- Heads and Opposites - Sad and Happy (1974) - (performer: "There's a Bear in There")
- Heads and Opposites - Wet and Dry (1974) - (performer: "There's a Bear in There")
- Heads and Opposites - Loud and Soft (1974) - (performer: "There's a Bear in There")
- Heads and Opposites - Long and Short (1974) - (performer: "There's a Bear in There")
- Heads and Opposites - Dragons and Dinosaurs (1974) - (performer: "There's a Bear in There")
- Fast and Slow Transport: Animals for Transport (1973) - (performer: "There's a Bear in There")
- Water - Useful Box Day (1973) - (performer: "There's a Bear in There")
- Christmas Special (1972) - (performer: "There's a Bear in There")
- Travel - Camping (1971) - (performer: "There's a Bear in There")
- Travel - Cities (1971) - (performer: "There's a Bear in There")
- Travel - Australia (1971) - (performer: "There's a Bear in There")
- Travel - Holidays (1971) - (performer: "There's a Bear in There")
- Travel - Outback Stations (1971) - (performer: "There's a Bear in There")
- Time - Night and Day (1971) - (performer: "There's a Bear in There")
- Time - Meetings (1971) - (performer: "There's a Bear in There")
- Time - Mealtime (1971) - (performer: "There's a Bear in There")
- Time - Getting Ready (1971) - (performer: "There's a Bear in There")
- Time - Waking Up (1971) - (performer: "There's a Bear in There")
- Helpers - Optometrist (1971) - (performer: "There's a Bear in There")
- Helpers - Post Person (1971) - (performer: "There's a Bear in There")
- Helpers - Vets (1971) - (performer: "There's a Bear in There")
- Helpers - Police (1971) - (performer: "There's a Bear in There")
- Helpers - Firefighters (1971) - (performer: "There's a Bear in There")
- A Very Merry Christmas Special (1971) - (performer: "There's a Bear in There")
- Town and Country - Pies (1970) - (performer: "There's a Bear in There")
- Town and Country - Shopping (1970) - (performer: "There's a Bear in There")
- Town and Country - Snakes (1970) - (performer: "There's a Bear in There")
- Town and Country - Agricultural Shows (1970) - (performer: "There's a Bear in There")
- Town and Country - Tractors (1970) - (performer: "There's a Bear in There")
- Musicians - Percussionist (1970) - (performer: "There's a Bear in There")
- Musicians - Bandmen (1970) - (performer: "There's a Bear in There")
- Musicians - Flautist (1970) - (performer: "There's a Bear in There")
- Musicians - Violinist (1970) - (performer: "There's a Bear in There")
- Musicians - Guitarist (1970) - (performer: "There's a Bear in There")
- Baby Animals - Farms (1970) - (performer: "There's a Bear in There")
- Baby Animals - Birthdays (1970) - (performer: "There's a Bear in There")
- Baby Animals - Milk (1970) - (performer: "There's a Bear in There")
- Baby Animals - Building Homes (1970) - (performer: "There's a Bear in There")
- Baby Animals - Birds (1970) - (performer: "There's a Bear in There")
- Faces - Mirros and Shadows (1970) - (performer: "There's a Bear in There")
- Faces - Masks and Teeth (1970) - (performer: "There's a Bear in There")
- Faces - Eyes and Spectacles (1970) - (performer: "There's a Bear in There")
- Faces - Hair (1970) - (performer: "There's a Bear in There")
- Faces - Parts of the Face (1970) - (performer: "There's a Bear in There")
- Keys - Vegetables (1970) - (performer: "There's a Bear in There")
- Keys - Clockwork Toys (1970) - (performer: "There's a Bear in There")
- Keys - Eggs (1970) - (performer: "There's a Bear in There")
- Keys - Marching Bands (1970) - (performer: "There's a Bear in There")
- Keys - Brick Houses (1970) - (performer: "There's a Bear in There")
- Christmas Special (1970) - (performer: "There's a Bear in There")
- Music - Percussion Instruments (1969) - (performer: "There's a Bear in There")
- Music - Brass (1969) - (performer: "There's a Bear in There")
- Music - Maracas (1969) - (performer: "There's a Bear in There")
- Music - String Instruments (1969) - (performer: "There's a Bear in There")
- Music - Blowing (1969) - (performer: "There's a Bear in There")
- Dressing Up - Shoes (1969) - (performer: "There's a Bear in There")
- Dressing Up - Socks (1969) - (performer: "There's a Bear in There")
- Dressing Up - Caps and Hats (1969) - (performer: "There's a Bear in There")
- Dressing Up - Work Clothes (1969) - (performer: "There's a Bear in There")
- Dressing Up - Making Clothes (1969) - (performer: "There's a Bear in There")
- Doors and Windows - Cleaning Windows (1969) - (performer: "There's a Bear in There")
- Doors and Windows - Inside Outside (1969) - (performer: "There's a Bear in There")
- Doors and Windows - Washing Animals (1969) - (performer: "There's a Bear in There")
- Doors and Windows - Laundry and Caves (1969) - (performer: "There's a Bear in There")
- Doors and Windows - Streets and Cars (1969) - (performer: "There's a Bear in There")
- Bedtime - Waking Up and Size (1969) - (performer: "There's a Bear in There")
- Bedtime - Different Beds (1969) - (performer: "There's a Bear in There")
- Bedtime - Sleeping Animals (1969) - (performer: "There's a Bear in There")
- Bedtime - Hospital Beds (1969) - (performer: "There's a Bear in There")
- Bedtime - Soldiers (1969) - (performer: "There's a Bear in There")
- Pedlars - Bumpy rides (1969) - (performer: "There's a Bear in There")
- Pedlars - Travelling Circus (1969) - (performer: "There's a Bear in There")
- Pedlars - Donkeys, Mules and Horses (1969) - (performer: "There's a Bear in There")
- Pedlars - Molly Malone (1969) - (performer: "There's a Bear in There")
- Pedlars - Caravans (1969) - (performer: "There's a Bear in There")
- Imagination - The Sky is Falling (1969) - (performer: "There's a Bear in There")
- Imagination - Buried Treasure (1969) - (performer: "There's a Bear in There")
- Imagination - Training Animals (1969) - (performer: "There's a Bear in There")
- Imagination - Circus (1969) - (performer: "There's a Bear in There")
- Imagination - Pirates (1969) - (performer: "There's a Bear in There")
- Boats - Sand and Sea (1969) - (performer: "There's a Bear in There")
- Water - Uses for Water (1969) - (performer: "There's a Bear in There")
- Water - Baths and Houseboats (1969) - (performer: "There's a Bear in There")
- Water - Frogs and Fish (1969) - (performer: "There's a Bear in There")
- Water - Windmills and canals (1969) - (performer: "There's a Bear in There")
- Water - Rain (1969) - (performer: "There's a Bear in There")
- Boats - Stormy Weather (1969) - (performer: "There's a Bear in There")
- Boats - Fish (1969) - (performer: "There's a Bear in There")
- Boats - Sailors (1969) - (performer: "There's a Bear in There")
- Boats - Ships (1969) - (performer: "There's a Bear in There")
- Money - Banks (1969) - (performer: "There's a Bear in There")
- Money - Birds (1969) - (performer: "There's a Bear in There")
- Money - Australian Coins (1969) - (performer: "There's a Bear in There")
- Money - Royal Gold (1969) - (performer: "There's a Bear in There")
- Money - Shops (1969) - (performer: "There's a Bear in There")
- Trains - Connections (1969) - (performer: "There's a Bear in There")
- Trains - Breakdowns (1969) - (performer: "There's a Bear in There")
- Trains - Funicular Railways (1969) - (performer: "There's a Bear in There")
- Trains - Conductors (1969) - (performer: "There's a Bear in There")
- Trains - Stations (1969) - (performer: "There's a Bear in There")
- Start and Finish - Set Sail (1968) - (performer: "There's a Bear in There")
- Start and Finish - Curtain Call (1968) - (performer: "There's a Bear in There")
- Start and Finish - Birdsong (1968) - (performer: "There's a Bear in There")
- Start and Finish - Morning to Night (1968) - (performer: "There's a Bear in There")
- Start and Finish - Races (1968) - (performer: "There's a Bear in There")
- Horses - Knights (1968) - (performer: "There's a Bear in There")
- Horses - Princes and Princesses (1968) - (performer: "There's a Bear in There")
- Horses - Wombats (1968) - (performer: "There's a Bear in There")
- Horses - American Indians (1968) - (performer: "There's a Bear in There")
- Horses - Cowboys (1968) - (performer: "There's a Bear in There")
- Senses - Taste (1968) - (performer: "There's a Bear in There")
- Senses - Touch (1968) - (performer: "There's a Bear in There")
- Senses - Smell (1968) - (performer: "There's a Bear in There")
- Senses - Sight (1968) - (performer: "There's a Bear in There")
- Senses - Hearing (1968) - (performer: "There's a Bear in There")
- Growing Up - Lifecycle (1968) - (performer: "There's a Bear in There")
- Growing Up - Plants and Birds (1968) - (performer: "There's a Bear in There")
- Growing Up - Puppies (1968) - (performer: "There's a Bear in There")
- Growing Up - Debutante (1968) - (performer: "There's a Bear in There")
- Growing Up - Size (1968) - (performer: "There's a Bear in There")
- Sound - Different Materials (1968) - (performer: "There's a Bear in There")
- Sound - Ventriloquism and Bells (1968) - (performer: "There's a Bear in There")
- Sound - Animal Noises (1968) - (performer: "There's a Bear in There")
- Sound - Bagpipes (1968) - (performer: "There's a Bear in There")
- Sound - Drums (1968) - (performer: "There's a Bear in There")
- Snow - Friday (1967) - (performer: "There's a Bear in There")
- Snow - Thursday (1967) - (performer: "There's a Bear in There")
- Snow - Wednesday (1967) - (performer: "There's a Bear in There")
- Snow - Tuesday (1967) - (performer: "There's a Bear in There")
- Snow - Monday (1967) - (performer: "There's a Bear in There")
- Sea - Plants (1967) - (performer: "There's a Bear in There")
- Sea - Ship Captains (1967) - (performer: "There's a Bear in There")
- Sea - Seahorses (1967) - (performer: "There's a Bear in There")
- Sea - Beach (1967) - (performer: "There's a Bear in There")
- Sea - Shells (1967) - (performer: "There's a Bear in There")
- Jobs - Paper Mill Jobs (1967) - (performer: "There's a Bear in There")
- Jobs - Night Jobs (1967) - (performer: "There's a Bear in There")
- Jobs - Working Hard (1967) - (performer: "There's a Bear in There")
- Jobs - Shopkeeper (1967) - (performer: "There's a Bear in There")
- Jobs - Construction jobs (1967) - (performer: "There's a Bear in There")
- Move - Clocks (1967) - (performer: "There's a Bear in There")
- Move - Puppets (1967) - (performer: "There's a Bear in There")
- Move: Waddle and Swim (1967) - (performer: "There's a Bear in There")
- Move - Dance (1967) - (performer: "There's a Bear in There")
- Move - Animals (1967) - (performer: "There's a Bear in There")
- Fly - Wings (1967) - (performer: "There's a Bear in There")
- Fly - Airports (1967) - (performer: "There's a Bear in There")
- Fly - Bats and Birds (1967) - (performer: "There's a Bear in There")
- Fly - Hot Air Balloons (1967) - (performer: "There's a Bear in There")
- Fly - Aeroplanes (1967) - (performer: "There's a Bear in There")
- Sea and Fish - Friday (1966) - (performer: "There's a Bear in There")
- Sea and Fish - Thursday (1966) - (performer: "There's a Bear in There")
- Sea and Fish - Wednesday (1966) - (performer: "There's a Bear in There")
- Sea and Fish - Tuesday (1966) - (performer: "There's a Bear in There")
- Sea and Fish - Shells (1966) - (performer: "There's a Bear in There")
- Olden Days - Tuesday (1966) - (performer: "There's a Bear in There")
- Boats and Ocean - Friday (1966) - (performer: "There's a Bear in There")
- Boats and Ocean - Thursday (1966) - (performer: "There's a Bear in There")
- Boats and Ocean - Wednesday (1966) - (performer: "There's a Bear in There")
- Boats and Ocean - Tuesday (1966) - (performer: "There's a Bear in There")
- Boats and Ocean - Monday (1966) - (performer: "There's a Bear in There")
- Farms - Picnics (1966) - (performer: "There's a Bear in There")
- Farms - Post (1966) - (performer: "There's a Bear in There")
- Farms - Sheep Dogs (1966) - (performer: "There's a Bear in There")
- Farms - Native Flowers (1966) - (performer: "There's a Bear in There")
- Farms - (1966) - (performer: "There's a Bear in There")
- Around the World - India (1966) - (performer: "There's a Bear in There")
- Around the World - Russia (1966) - (performer: "There's a Bear in There")
- Around the World - Norway (1966) - (performer: "There's a Bear in There")
- Around the World - China (1966) - (performer: "There's a Bear in There")
- Around the World - Spain (1966) - (performer: "There's a Bear in There")
- Circus Friday (1966) - (performer: "There's a Bear in There")
- Circus Thursday (1966) - (performer: "There's a Bear in There")
- Circus Wednesday (1966) - (performer: "There's a Bear in There")
- Circus Tuesday (1966) - (performer: "There's a Bear in There")
- Circus Monday (1966) - (performer: "There's a Bear in There")
- Olden Days - Friday (1966) - (performer: "There's a Bear in There")
- Olden Days - Thursday (1966) - (performer: "There's a Bear in There")
- Olden Days - Wednesday (1966) - (performer: "There's a Bear in There")
- Olden Days - Monday (1966) - (performer: "There's a Bear in There")
- Pilot Week - Friday (1966) - (performer: "There's a Bear in There")
- Pilot Week - Thursday (1966) - (performer: "There's a Bear in There")
- Pilot Week - Wednesday (1966) - (performer: "There's a Bear in There")
- Pilot Week - Tuesday (1966) - (performer: "There's a Bear in There")
- Pilot (1966) - (performer: "There's a Bear in There")
2017
National Theatre Live: Follies (performer: "Don't Look at Me", "Too Many Mornings")
2015
Miss Fisher's Murder Mysteries (TV Series) (performer - 1 episode)
- Death & Hysteria (2015) - (performer: "There's a Long, Long Trail a Winding")
1995
Great Performances (TV Series) (performer - 1 episode)
- Les Misérables in Concert (1995) - (performer: "Stars", "One Day More", "Javert's Suicide")
1995
Napoleon (performer: "Wild Dog", "My Hills to Climb")
Self
2006
The Caterpillar Wish: Behind the Scenes (Video documentary short)
as
Self - Actor
1998
Hey, Mr. Producer! The Musical World of Cameron Mackintosh (TV Special documentary)
as
Javert
1980
Play School (TV Series)
as
Self
- Everybody Sing! - 30th Birthday Special (1996) - Self
- Doors and Windows - Light in the Window (1996) - Self
- Dogs and Cats: Big Cats and Balloon Animals (1996) - Self
- Music - Sounds Around Us (1996) - Self
- Toys - For Comfort (1993) - Self
- Food - Food Changes (1993) - Self
- Food - Where Does it Come From? (1993) - Self
- Clothes - Shoes and Bedtime Clothing (1993) - Self
- Boxes - Tricks and Surprises (1993) - Self
- Boxes - Music and Noises (1993) - Self
- Boxes - Size and Shape (1993) - Self
- Babies - Games (1993) - Self
- Dinosaurs - Reptiles and Invertabrates (1991) - Self
- Dinosaurs - Dinosaurs Were Huge (1991) - Self
- Dinosaurs - Dinosaurs Lived Long Ago (1991) - Self
- Pictures - Rain and Umbrellas (1991) - Self
- Pictures - Sunflowers (1991) - Self
- Holes - and Sound (1991) - Self
- Holes - Walls (1991) - Self
- Holes - Tree Hollows (1991) - Self
- Opposites: Big and Small (1991) - Self
- Family - Grandparents (1991) - Self
- Family - Routines and Lifestyles (1991) - Self
- Eggs - In the River (1991) - Self
- Eggs - Birds (1991) - Self
- Zoo - Animal Patterns (1991) - Self
- Zoo - Animal Games (1991) - Self
- Zoo - Animal Dwellings (1991) - Self
- Zoo - Tigers (1991) - Self
- Zoo - Animals in the Ark (1991) - Self
- Bush - Food and Vegetables (1991) - Self
- Bush - Water and Trees (1991) - Self
- Bush - Country People and Activities (1991) - Self
- Blow - Bike Riding (1990) - Self
- Outback - Farm Animals (1989) - Self
- Outback: Travel (1989) - Self
- Faces - Hair and Beards (1989) - Self
- Faces - Parts of Face (1989) - Self
- Celebrations - Processions and Masks (1988) - Self
- Coming and Going - Going on a Journey (1988) - Self
- Collections - String and Mail (1988) - Self
- Horses - Temperament and Transport (1988) - Self
- TV - Sound and Vision (1987) - Self
- Cats - Friday (1987) - Self
- Cats: Habits (1987) - Self
- Cats - Creative Cats (1987) - Self
- Communication - Identification (1987) - Self
- Communication - Body Language and Emotions (1987) - Self
- Paper - Different Types of Paper (1987) - Self
- Paper - Paint (1987) - Self
- Holes - Paper (1987) - Self
- Holes - Shadows (1987) - Self
- Rocks and Earth - Outback and Different Animals (1987) - Self
- Rocks and Earth - Rock Properties from Different Environments (1987) - Self
- Rocks and Earth - Rocks for Play Activities (1987) - Self
- Ciao/Food - Panini, Vegetables and Animals (1987) - Self
- Ciao/Food - Pizzas and Containers (1987) - Self
- Wool and Threads - Collage and Decorating (1986) - Self
- Children's Games - Musical Instruments (1986) - Self
- Children's Games - Games to play in the Kitchen (1986) - Self
- Childrens Games - Puzzles and Guessing Games (1986) - Self
- Children's Games - Dress Up Games (1986) - Self
- Children's Games - Making Toys for Games (1986) - Self
- Machines - Computer Games (1986) - Self
- Machines - A Day at a Doll's House (1986) - Self
- Machines - Homes and Gardens (1986) - Self
- Changes - Colours and Paint (1986) - Self
- Changes - Shapes and Wool (1986) - Self
- 20th Birthday Special (1986) - Self
- Hair - Horse Hair and Musical Instruments (1986) - Self
- Hair - Different Kinds of Hair (1986) - Self
- Hair - A Black and White Day (1986) - Self
- Hair - Hair Care and Dressing (1986) - Self
- Hair - People and their Hair (1986) - Self
- Nonsense - Friday (1986) - Self
- Nonsense - Thursday (1986) - Self
- Nonsense - Wednesday (1986) - Self
- Nonsense - Tuesday (1985) - Self
- Nonsense - Monday (1985) - Self
- Houses - Clothes Line and Sand Pit (1985) - Self
- Animals - Dogs (1985) - Self
- Animals - Australian Animals (1985) - Self
- Shopping - for fish (1984) - Self
- Shopping - for toys (1984) - Self
- Shopping - for cleaning things (1984) - Self
- Shopping - for clothes (1984) - Self
- Shopping - for shoes (1984) - Self
- Dressing Up - and Weather (1983) - Self
- Inside - What Do We Put Inside? (1982) - Self
- Different Living Styles - Living in a House (1980) - Self
1995
Les Misérables the Dream Cast in Concert (TV Special)
as
Javert
1988
Carols in the Domain (TV Special)
as
Self
Archive Footage
1992
Play School (TV Series)
as
Self
- Meets the Orchestra Part II VHS (1992) - Self
References
Philip Quast Wikipedia
(Text) CC BY-SA