Covid-19
Philip Joel Urry




1990s–present




Auckland, New Zealand




Phil Joel





Christian pop




Musician · philjoel.com




Vocals, guitar, bass




Heather Joel (m. 1996)







January 5, 1973 (age 43) (

1973-01-05

)


Singer-songwriter, musician




deliberateKids, Watching Over You, The New Normal




Newsboys: Shine: The Hits Live




Phynley Elizabeth Joel, Philip Eden Joel




Peter Furler, Jody Davis, Jeff Frankenstein, Michael Tait, Paul Colman
Philip Joel Urry (born 5 January 1973), known by his stage name Phil Joel, is a musician and the former bassist for the Christian rock group Newsboys.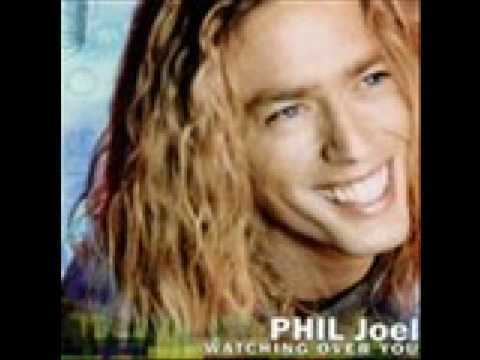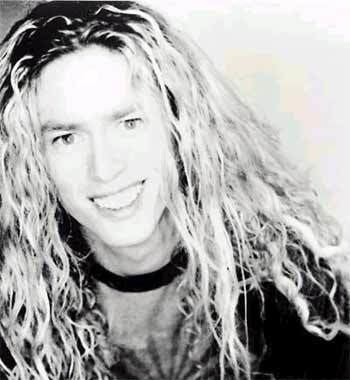 Philip Joel Urry was born in Auckland, New Zealand. He was lead singer and guitarist in the popular New Zealand band Drinkwater. Although he had little experience with the instrument, the Newsboys offered him a position as bassist in August 1994. He said at the time, "I already know how to play a guitar with six strings, four should be a cinch." He also sang background and some lead vocals for the band.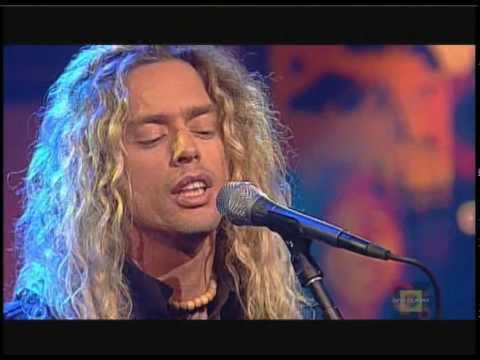 In June 2000, he released his first solo album, Watching Over You, on Inpop Records. This release is largely autobiographical, and of experiences with missions work in Third world countries. He supported this album with the Strangely Normal Tour accompanied by LaRue, Luna Halo, Earthsuit, V*enna & Katy Hudson (now known as Katy Perry).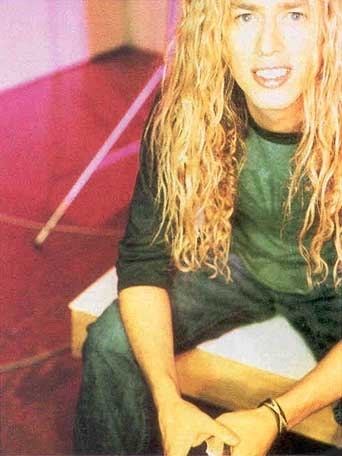 His second solo album, Bring It On, was released in November 2002 also on Inpop. His third album, The deliberatePeople. was released on 18 November 2005 in conjunction with Phil Joel and Heather Joel's newly founded Christian ministry, deliberatePeople. The album was praised for its stripped down rock, reminiscent of the Jesus Music era of Christian Music.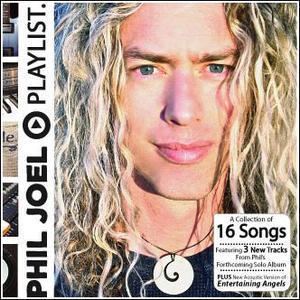 His ministry website has journals containing a one-year Bible reading schedule and prayer guide. Both 12-month and 6-month Bible reading schedules are available on the dP website free of charge. The ministry also has notes, journal entries, and insights corresponding with the one-year Bible reading schedule starting 1 January 2006.
His wife, Heather, is a former host of All Access and Hit Trip on CMT. He met Heather at a radio station in her native Kansas when he'd only been in the country six weeks. They were married in 1996 and have two children.
On 30 December 2006, Joel announced that he would be leaving the Newsboys, in order to devote more time to "personal goals" and family. It was then announced in mid-January 2007, that Joel was in the studio finishing the deliberateKids album, which was scheduled to release 1 May 2007. In September 2008, Joel released his fifth solo CD titled The New Normal. The CD is his third self produced album released on the deliberatePeople label. He tours regularly and has joined with Focus on the Family to produce the Family Fight Night Tour.
Zealand Worship - The EP (Word Records/Warner Bros. Records, 2015)
Take Me To Your Leader (Star Song Communications, 1996)
Step Up to the Microphone (Sparrow Records, 1998)
Love Liberty Disco (Sparrow Records, 1999)
Thrive (Sparrow Records, 2002)
Adoration: The Worship Album (Sparrow Records, 2003)
Devotion (Sparrow Records, 2004)
Go (Inpop Records, 2006)
Watching Over You (Inpop Records, 2000)
Bring it On (Inpop Records, 2002)
The deliberatePeople. Album (deliberatePeople, 2005)
deliberateKids (deliberatePeople, 2007)
The New Normal (deliberatePeople, 2008)
deliberateKids 2 (deliberatePeople, 2010)
Playlist (deliberatePeople, 2012)
"God Is Watching Over You" (2000, Watching Over You) – Christian CHR No. 2, Christian AC No. 9
"Strangely Normal" (2000, Watching Over You) – Christian CHR No. 5
"Author of Life" (2000, Watching Over You)
"Be Number One" (2000, Watching Over You)
"I Adore You" (2002, Bring It On) – Christian AC No. 21
"Resolution" (2002, Bring It On)
"No Longer" (2002, Bring It On)
"The Man You Want Me to Be" (2002, Bring It On) – Billboard Christian Songs No. 22, Christian AC No. 15
"Changed" (2006, The deliberatePeople. Album)
Phil Joel Wikipedia