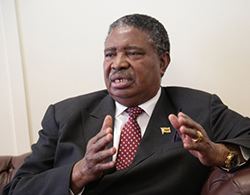 He was the Zimbabwe People's Revolutionary Army commander in charge of logistics during the Rhodesian Bush War, along with Alfred Nikita Mangena (political commissar), John Dube (deputy commissar), Enock Tschangane (deputy operations), Gordon Munyanyi (head security and intelligence), Ambrose Mutinhiri (head training), David Moyana (deputy political affairs) and Dr Augustus Mudzingwa (head medicine). Just before Zimbabwe obtained its independence, he was appointed as Zimbabwe African People's Union's Representative to Mozambique. During that time, Mphoko worked with Joe Modise, Jacob Zuma, whom he became very close to, and other top African National Congress brass. As a matter of fact Jacob Zuma, who at the time was in the ANC Intelligence, was best man at Mphoko's wedding in 1977, showing how strong their friendship was. His wife Laurinda, originally from Mozambique, is said to be close to the Machel family.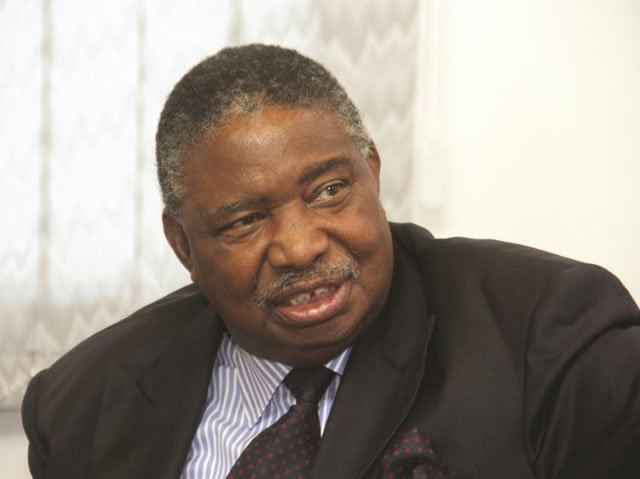 Mphoko was trained in the Soviet Union as a military strategist before returning to Rhodesia to join the armed struggle. In 1972, he was commander of Wankie Operations, when the Joint Command was formed with ANC's Umkhonto WeSizwe, which included Chris Hani, John Dube, and Joe Modise.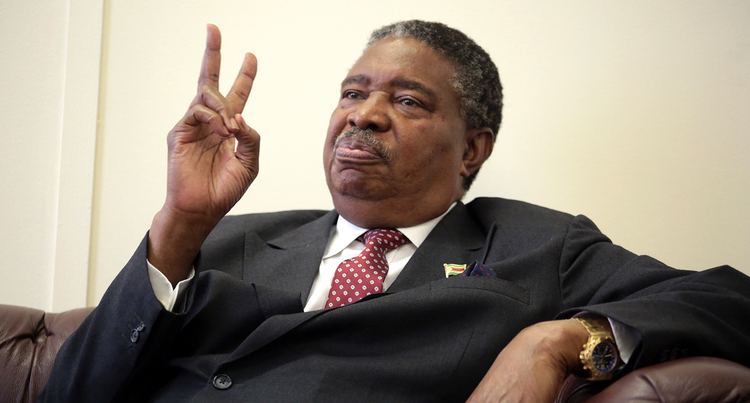 Mphoko was later appointed into the five-man Zimbabwe People's Army (Zipa) High Command, which was formed when the Zimbabwe People's Revolutionary Army (Zipra), the military wing of the Joshua Nkomo-led Zimbabwe African People's Union (ZAPU) party, and the Zimbabwe African National Liberation Army (Zanla), the military wing of the Robert Mugabe-led Zimbabwe African National Union (ZANU) party were merged at the height of the liberation struggle.
Mphoko served as Zimbabwe's Ambassador to Botswana and Russia before being transferred to Pretoria as Ambassador to South Africa.
His appointment as Vice President sparked outrage from some elements within ZANU-PF, who argued that Mphoko was not a card-carrying member of the party, had not previously occupied any senior position in government or cabinet, and was not in touch with the situation in Zimbabwe as he had been out of the country for too long as an ambassador. Mphoko, however, argued that he was not only a card-carrying member of ZANU-PF but also a member of the party's Central Committee for Matebeleland North Province since 2004. He also said that he had been living outside the country not voluntarily but because he had been assigned by the President as a diplomat. He went on to reveal that Simon Khaya Moyo, who for long had seemed as to be the most likely to become the next Vice President, was only Nkomo's personal aide during the war of liberation, while he on the other hand was Head of Logistics of the Zimbabwe People's Revolutionary Army during the war. Mphoko categorically stated that amongst the surviving ex-ZAPU cadres he was the most senior, as a former member of the Zipa High Command, and therefore was the most suitable candidate for one of the two vice-presidential positions, as stated in the Unity Accord signed in 1987 between Nkomo and Mugabe, when ZAPU and ZANU were merged into one political party. Other ex-ZAPU cadres who were said to have been vying for the position included Kembo Mohadi and Ambrose Mutinhiri. Mphoko met with President Mugabe in Harare ahead of the December 2014 ZANU-PF congress to present his case and requested the President's support in his bid to become the Vice President. Mugabe, after hearing him, encouraged him to garner support from the party's structures in order to succeed.
On 10 December 2014, President Mugabe finally appointed Mphoko as Vice-President, alongside Emmerson Mnangagwa (who represented the ZANU wing of the party). Mugabe also assigned Mphoko the ministerial portfolio of National Healing, Peace and Reconciliation. He was sworn in as Vice-President on 12 December 2014. On 6 July 2015, Mugabe assigned Mphoko responsibility for coordination and implementation of policy.
Following his appointment as Vice President, Mphoko and his family moved into a hotel in Harare on December 22, 2014 despite being built a mansion which he refused until August 2016 when he moved to his new house in Highlands, Harare. This resulted in many protests as some citizens demanded that he stop wasting taxpayers' money. His hotel stay in the Presidential Suite is estimated to have cost US$619,099. It was said that his wife Laurinda Mphoko rejected several mansions offered to them saying they were too small for someone of his stature.
As Vice President, Mphoko has denounced tribalism and secessionism and encouraged national unity. He has also been popular for promoting entrepreneurship and youth empowerment, donating day-old broiler chicks to small scale urban farmers, and for supporting several self-help projects to assist Zimbabweans to survive the high levels of unemployment in the country. He has also taken a very radical stance against sexual abuse, particularly against minors and the elderly (aged 65 or more), saying at a rally in Rushinga that rapists who commit such acts deserve to be castrated.
His family reportedly owns 51% of Choppies Supermarkets Zimbabwe branch. His son Siqokoqela Mphoko serves as its Managing Director. The family also has shares in Motovac Zimbabwe, where Siqokoqela is the Director, and a farm in Bubi District.