Name

Petre Mshvenieradze




Role

Olympic athlete




Height

1.98 m










Born

March 24, 1929 (age 74)




Died

June 3, 2003 (aged 74)




Similar

Omar Pkhakadze, Kakhi Kakhiashvili, Leri Gogoladze




Weight

92 kg




Children

Giorgi Mshvenieradze, Nuzgari Mshvenieradze




Nationality

Georgian




Bronze medal

Water polo at the 1956 Summer Olympics – Men's tournament
Фото советского ватерполиста испугало иностранцев
Petre Kako Mshvenieradze (Georgian: პეტრე მშვენიერაძე, Russian: Пётр Яковлевич Мшвениерадзе (Pyotr Yakovlevich Mshvenieradze), March 24, 1929 – June 3, 2003) was a Soviet water polo player of Georgian descent who competed for the Soviet Union in the 1952 Summer Olympics, in the 1956 Summer Olympics, and in the 1960 Summer Olympics.
Contents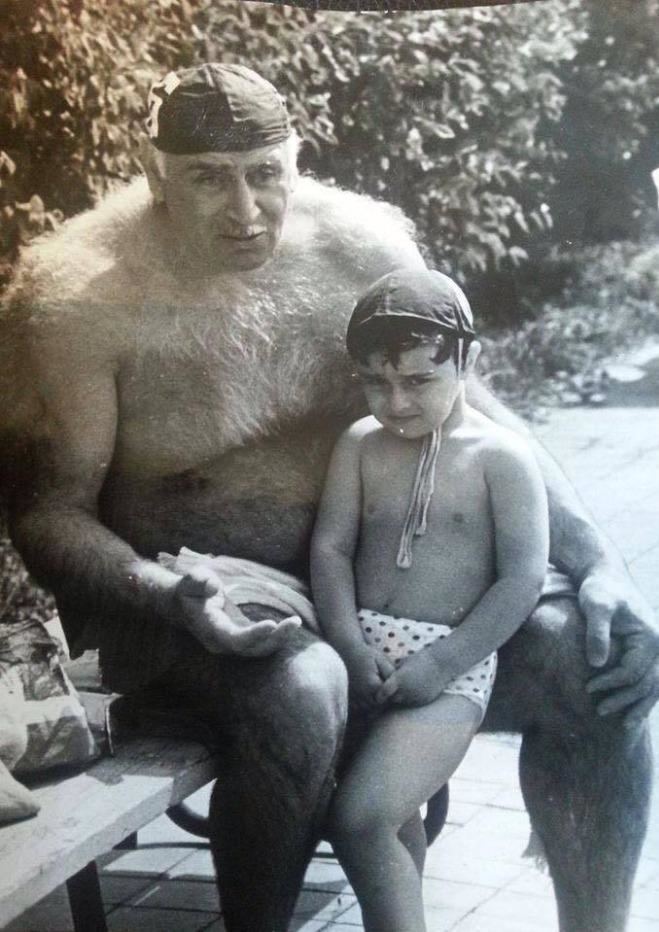 He was born in Tbilisi and died in Moscow. He was the father of Georgi Mshvenieradze.
In 1952 he was a member of the Soviet team which finished seventh in the Olympic water polo tournament. He played all nine matches and scored at least one goal (not all scorers are known).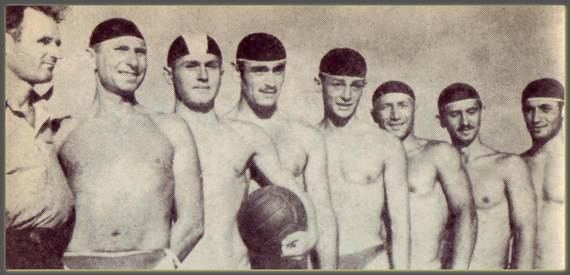 1948 Tbilisi Dynamo. First left - team coach L. Ioakimidi, fourth - P. Mshvenieradze, with ball - G. Kharebov.

Four years later he won the bronze medal with the Soviet team in the Water Polo competition at the 1956 Games. He played all seven matches.
At the 1960 Games he was part of the Soviet team which won the silver medal in the Olympic water polo tournament. He played all seven matches and scored five goals.
1956 Olympics Blood in the water Incident with Hungary
Mshvenieradze was also known as "Peter the Great," was the captain of the Soviet water polo team during the 1956 Olympics. He was recognized for his formidable physical size, his broad back being compared to the surface of a ping pong table.
Mshvenieradze and Dezsö Gyarmati, the captain of the Hungarian team, had a friendly relationship, and Mshvenieradze was known to visit Gyarmati's home in Budapest often.
Despite their friendship, their sportsmanship in the pool was uncompromising.
Gyarmati even declined to extend a handshake to Petre Mshvenieradze

During the 1956 Olympics, the Hungarian team followed a strategy of provoking the Soviet players with both verbal and physical harassment, aiming to incite them into retaliatory actions that would result in penalties.
Gyarmati directly used this strategy on Mshvenieradze, striking him in the face and causing a broken nose. Mshvenieradze, despite his injury, returned to the game, only to be hit by Gyarmati once more. This confrontational approach was part of the Hungarian team's broader tactic to unsettle the Soviet players and potentially secure an advantage in the match.
Finally In the final moments of the Soviet-Hungary water polo match, a brawl broke out, leading to Ervin Zádor sustaining a cut to his eye from an altercation with Russian player Prokopov. The match ended in disarray, with the crowd expressing their disapproval towards the Russian team. Throughout the highly aggressive game, which Hungary won 4-0, players frequently resorted to physicality, using fists, elbows, knees, and feet when they came into contact with each other.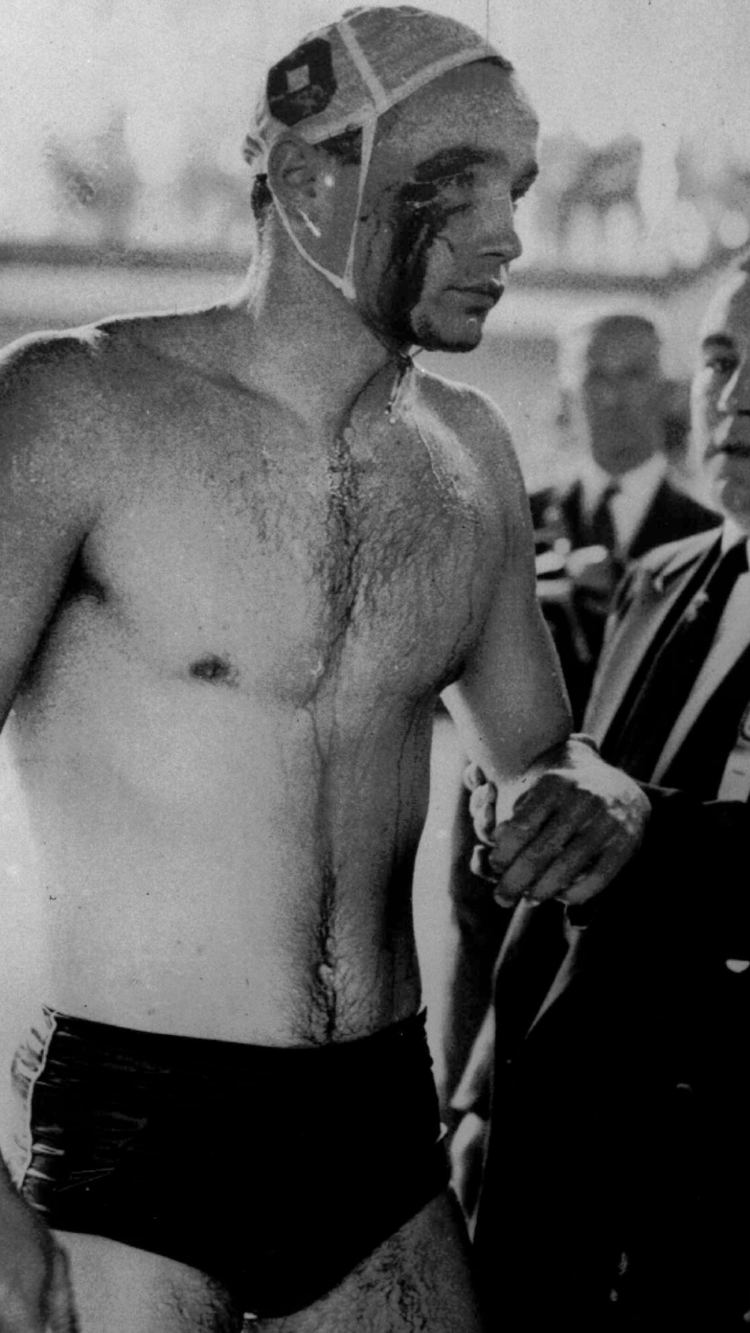 References
Petre Mshvenieradze Wikipedia
(Text) CC BY-SA