Net worth

USD $19.0 billion (November 2020)







Born

20 May 1964 (age 56) (

1964-05-20

)

Occupation

Head of Strategic Development Operations for

PPF

Group

Education

University of Economics,

Prague

(1986)

People also search for

Renata Kellnerova, Ivo Lukacovic, Vladimir Mlynar
Who is Petr Kellner, does he want to buy Chelsea, and what problems has Blues owner Roman
Petr Kellner (born 20 May 1964) was a Czech businessman. He was estimated to have a net worth of $11.4 billion according to Forbes list of billionaires, making him the wealthiest person in the Czech Republic at the time of his death and the 102nd richest person in the world as of 10 August 2016. In March 2016, his net worth was $10.9 billion.
Contents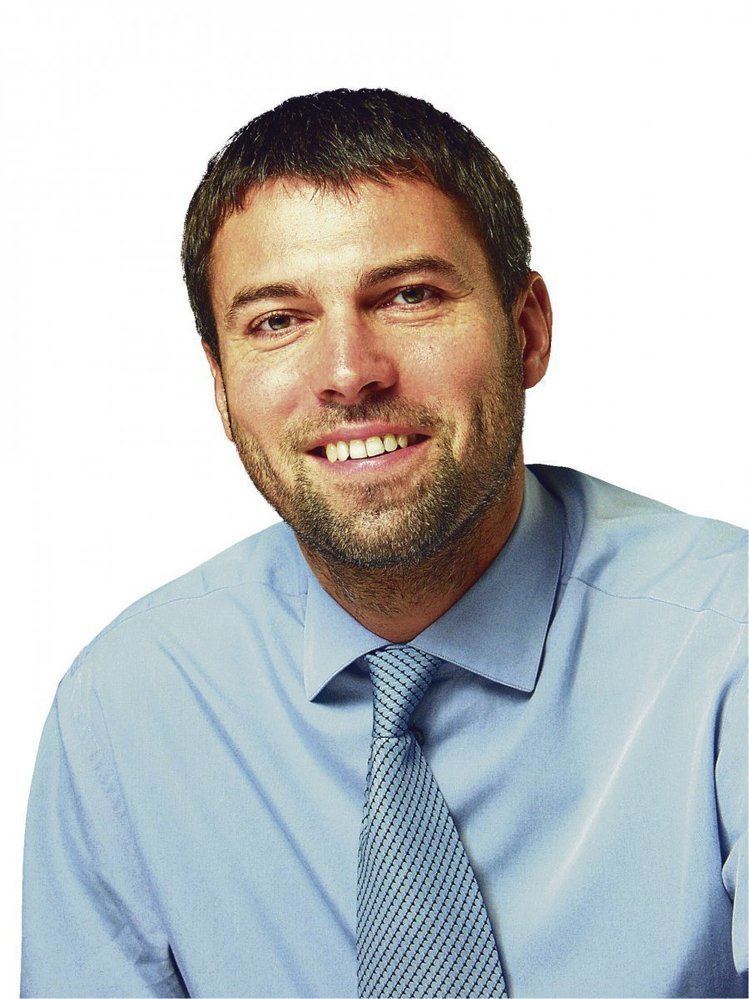 Chelsea 'set for partial takeover by Czech billionaire Petr Kellner as talks with Roman
Studies and beginning of business career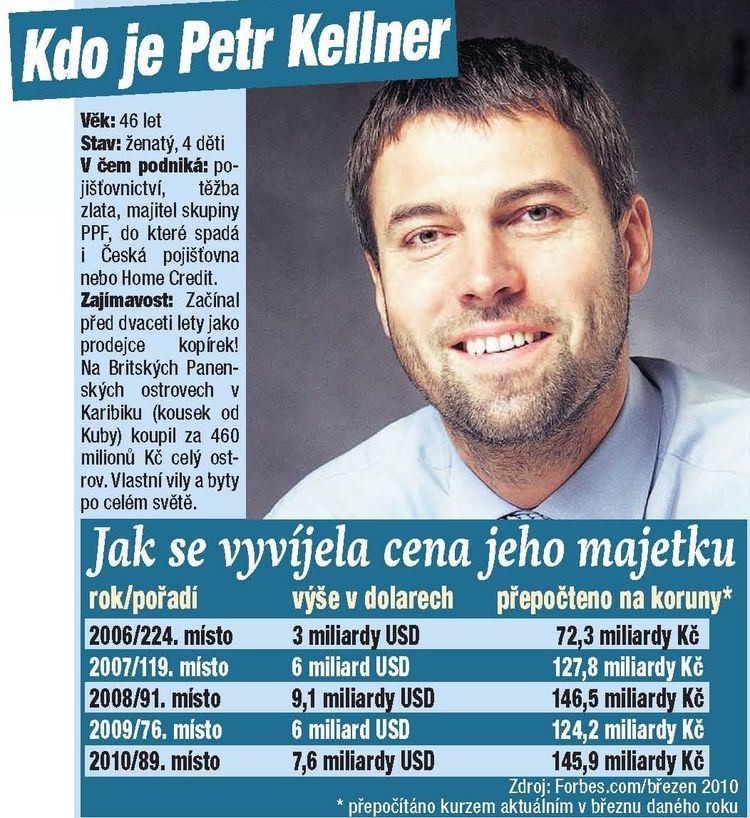 Petr Kellner graduated from the University of Economics, Prague Faculty of Industrial Economics, in 1986. After the Velvet Revolution he worked for the Czech company Impromat, an importer and seller of Ricoh photocopiers. While working for that company, he met Milan Maděryč and Milan Vinkler.
Investment fund PPF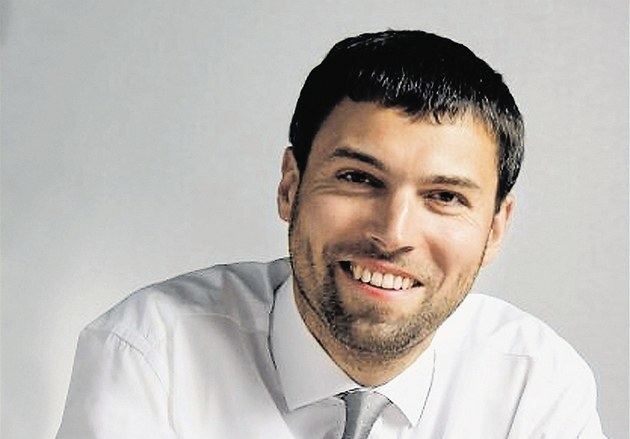 In 1991, after the announcement of Czechoslovak voucher privatization, he founded the investment fund PPF (První privatizační fond) with Milan Vinkler and state-owned glassworks Sklo Union. In 1992, PPF investiční společnost a.s. was established and the funds' names were changed from privatisation to investment. The funds were very successful and purchased stock of more than 200 corporations with nominal value 5 billion CZK.
Česká pojišťovna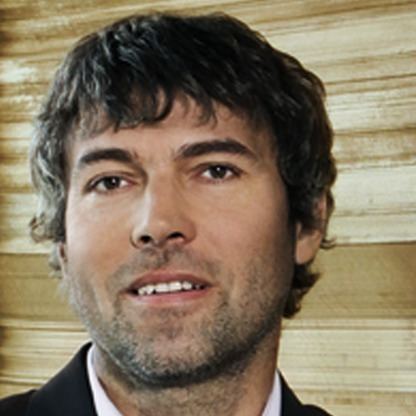 In 1995 and 1996, PPF bought a 20% stake in the largest Czech insurance company, Česká pojišťovna and started to manage it. In 2000, PPF bought 31.5% stake of Česká pojišťovna from IPB for 2.85 billion CZK . The transaction with IPB ended up with IPB paying to PPF 1.6 billion CZK penalty, making the real purchasing cost of the stake 1.25 billion CZK. Later PPF acquired more shares and became the dominant (93%) owner in 2001, when PPF bought large stakes of shares from Komerční banka and the Czech state. With help of these profitable transactions, the last investors from voucher privatization were bought out and Petr Kellner became the dominant owner of PPF group.
Assicurazioni Generali
In 2007, PPF group signed a contract with Assicurazioni Generali to create a joint venture between PPF Group's insurance branch and Assicurazioni Generali's corporations in the Czech Republic, Slovakia, Poland, Hungary, Romania, Bulgaria, Ukraine, Russia, Serbia, Slovenia, Croatia, Belarus, and Kazakhstan. According to sources PPF Group will own 49% of that company from the start, and Generali will pay €1.1 billion to the PPF Group for its stake. Petr Kellner became member of the Board of Directors of Generali. Kellner himself later bought 2.02% stake in Assicurazioni Generali.
In 2013 Kellner's PPF sold their remaining shares in the Generali PPF Holding (GPH) to Generali for €2.5 billion, who became sole owner effective at year end of 2014. As of 2015 Kellner is no longer a member of the Generali Board.
Wealth
As of 2013, Kellner owned 98.94% of the PPF financial group. In 2006, Forbes estimated PPF's net worth at US $3 billion and listed Kellner as 224th wealthiest man in the world. In 2007, he moved up to 119th with US$6 billion and then in 2008 to 91st with US$9.3 billion. In 2009 he was 76th with US$6 billion and in 2010 89th with US$7.6 billion. Kellner's newest position on the Forbes list is 137th with an estimated wealth of US$9.2 billion (2015).
However, the above figures were criticized as overestimated by some Czech economic media. Their estimates were considerably lower, CZK 60–75 billion (approx. US$4 billion) according to the weekly Týden, or even less than CZK 50 billion (app. US$3 billion) according to journalist Miroslav Motejlek. Thus, Kellner would have been surpassed by entrepreneur Andrej Babiš on the position of the wealthiest resident of the Czech Republic.
Formerly, he owned a Gulfstream G500 airplane named Káně. In 2010 he bought a Boeing 737-700BBJ as his business airplane. He lived in an extensive residence in the village of Podkozí near Prague, but he owned a number of other real estates in various countries as well. He also owned one of the largest collections of photographs taken by Josef Sudek.
Death
Kellner died on 27 March 2021 in a helicopter crash, while heliskiing in Alaska's backcountry, 50 miles east of Anchorage, along with four others.
References
Petr Kellner Wikipedia
(Text) CC BY-SA