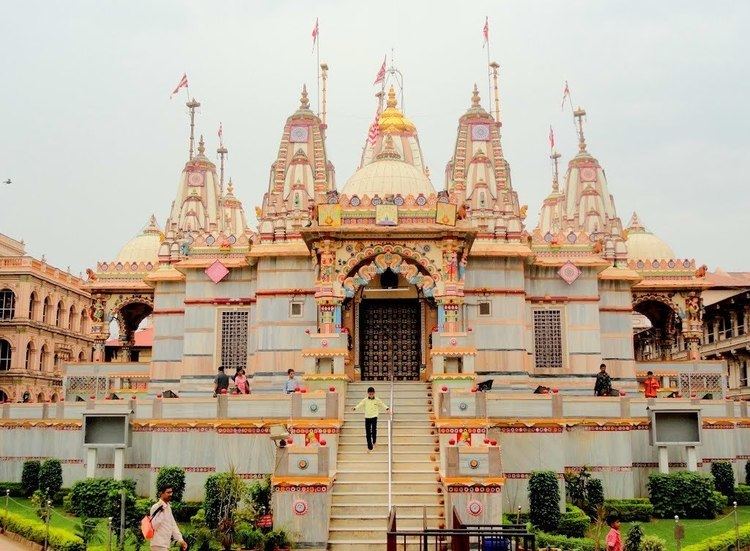 Petlad is located at 22.47°N 72.8°E / 22.47; 72.8. It has an average elevation of 30 metres (98 feet).

As of 2001 India census Petlad had a population of 51,153. Males constitute 52% of the population and females 48%. Petlad has an average literacy rate of 74%, higher than the national average of 59.5%: male literacy is 79%, and female literacy is 67%. In Petlad, 10% of the population is under 6 years of age. Economy depends on farmers from surrounding villages.
Sardar Vallabhbhai Patel, the first Deputy Prime Minister of India, studied at the N. K. High School of Petlad. Renowned Hindu scholars, including Pramukh Swami of the Swaminarayan sect, and Shri Krishnashankar Shastri of the Bhagwat Vidyapith at Sola (Ahmedabad), studied at the Naranbhai Keshavlal Sanskrit Pathshala at Petlad.
The R. K. Parikh Arts & Science College at Petlad is one of the oldest colleges in Gujarat. It is managed by the Petlad Education Trust, led by Haren Shah and Vrajesh Parikh, two leading entrepreneurs in Gujarat. The trust also manages a Commerce College and a College of Education. The college of education is arguably the best college of education in Gujarat, having produced a majority of the toppers in state-level examinations over the past decade and more. well known english medium school, western English Medium school famous.
One of the biggest Muslim Silsila-e-Soharwardia's First "Khalifa" is at Petlad and known as UrjunShah Baba(R.A.) Pir was alived in petlad somewhere around 800 years ago (Ursh Mubarak 17 Rajjab). Majority of populations belongs to Hindu and Muslim. Hindu Population is 51%, Muslim Population is 44% and Christians are 5%.
There is a population of Jain religion as well. They perform rituals well. During paryushan festival, many jainis do Upvas for 8 days, 11 days and 30 days as well. There have been many dikshas in Petlad Shwetambar Jain Sangh. There are 4 Shwetamber Jain Temples in Petlad.
Petlad has been a major industrial contributor in the history of Gujarat.
The first studio established in the Petlad is Patel Studio (Dahyabhai M Patel) which is located at station road owned by Rajubhai Patel.The biggest industrialist boasts of, Naranbhai Keshavlal Parikh, set up the Petlad Turkey Red Dye Works Company, one of the biggest dye works in British India. He, with his brothers Chandulal and Ramanlal Parikh, launched the Keshav Mill and Rajratna Naranbhai Keshvalal Mill at Petlad. These three industries put Petlad on the global map of textiles, with exports to and offices in Europe, Latin America, and beyond. Naranbhai was a pioneer of the concept of institutionalized charity, wherein industries should contribute to the society directly like a tax before distributing profit as dividend to the shareholders