Name

Peter Stein




Role

Theatre director


Parents

Herbert Stein










Movies

Class Enemy, Verdi: Simon Boccanegra (Vienna State Opera), Pelleas et Melisande, Don Carlo, Big and Little




Awards

Erasmus Prize, Goethe Prize, Obie Award for Direction


Nominations

Laurence Olivier Award for Best Director





Similar

Maddalena Crippa, Jutta Lampe, Edith Clever
Peter stein ein gespr ch 2009
Peter Stein (born 1 October 1937) is a critically acclaimed German theatre and opera director who established himself at the Schaubühne am Lehniner Platz, a company that he brought to the forefront of German theatre.
Contents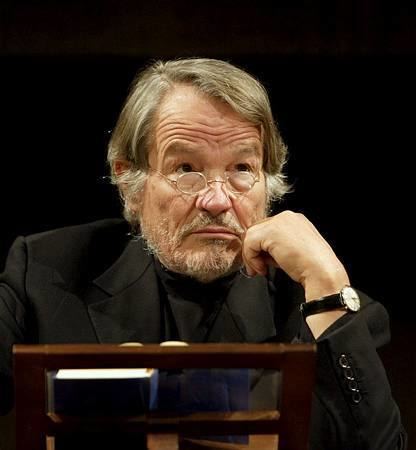 Born in Berlin, Stein grew up in an era defined by the Nazis. His father Herbert Stein was factory director of Alfred Teves, a motorcycle manufacturing firm that the Nazi regime employed to make automotive parts. Herbert was in charge of 250,000 forced laborers. He was also involved in the Confessing Church, a resistance group.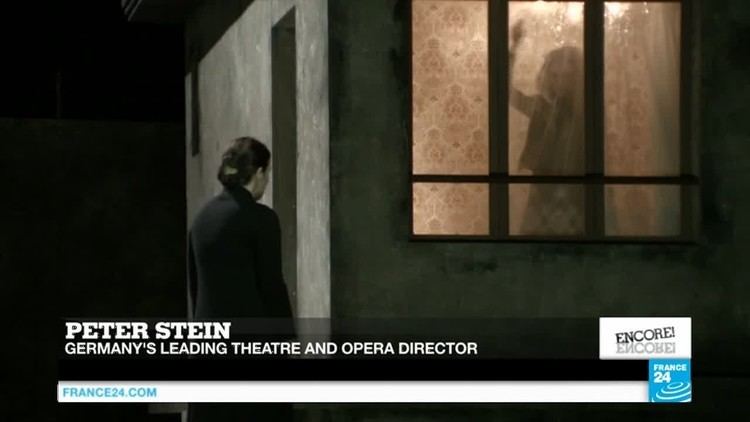 Stein has said that these events had a profound effect on his life. After the war, his father was sentenced to two years of forced labor for collaborating with the Nazis. Peter's academic performance nose-dived and he barely made it into Frankfurt University. He then moved to Munich and enrolled at university there, pursuing a PhD thesis on the works of E. T. A. Hoffmann.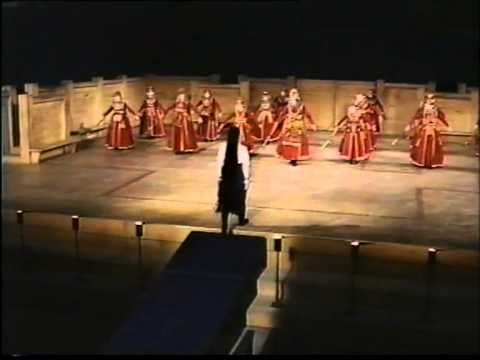 Having been curious about the theatre since his time at Frankfurt, he became a stagehand in Munich and eventually earned other parts. Proving himself, he was hired as director for Saved by Edward Bond. This piece threw him into the limelight and was critically acclaimed. Politically driven, Stein went on to direct many politically charged pieces, including Vietnam-Discourse by Peter Weiss, Bond's Early Morning, Seán O'Casey's Cock-a-Doodle Dandy, The Changeling by Thomas Middleton and William Rowley and Goethe's Torquato Tasso.
The theatre where Stein originally worked in West Berlin was the Schaubühne am Halleschen Ufer.
In 1970, Stein was selected by politicians in Berlin to take over the Schaubühne, running it as an egalitarian socialist democracy.
After the end of his relationship with his partner Jutta Lampe in 1985, Stein left the Schaubühne.
Stein has also directed operas, such as Rheingold in Paris 1976 (conducted by Georg Solti), Otello for the Welsh National Opera in 1987, or Moses und Aron for the Salzburg Festival 1996 (conducted by Pierre Boulez). In 2011, Stein directed a new production of Verdi's Macbeth for the Salzburg Festival, with Riccardo Muti conducting, and in 2013 he directed Verdi's Don Carlos in Salzburg. He was awarded the Europe Theatre Prize in 2008. He is married to Italian actress Maddalena Crippa.
Agamemnon le choeur peter stein mnouchkine g ry
Major productions
1967
Saved
by
Edward Bond
(its West German première), adapted by
Martin Sperr
, at the Werkraumtheater der Kammerspiele in Munich. Opened on 15 April 1967 with Michael König as Len, Jutta Schwarz as Pam, and Christian Doermer as Fred. Jürgen Rose designed the sets and costumes and Ivan Nagel was the dramaturg.
Intrigue and Love
by
Friedrich Schiller
at the Bremer Theater in Bremen. Opened on 7 November 1967 with Michael König as Ferdinand,
Edith Clever
as Luise, Jutta Lampe as Lady Milford, Kurt Hübner as the President, and
Bruno Ganz
as Wurm. Scenic design by Jürgen Rose.
1968
In the Jungle of Cities
by
Bertolt Brecht
at the Werkraumtheater der Kammerspiele in Munich. Opened on 9 March 1968 with
Hans Korte
as Shlink,
Bruno Ganz
as Garga,
Edith Clever
as Marie, and
Dieter Laser
as Wurm. Music by Peter Fischer and scenic design by Karl-Ernst Herrmann.
Vietnam-Discourse
by
Peter Weiss
, co-directed with Wolfgang Schwiedrzik, at the Werkraumtheater der Kammerspiele in Munich. Opened on 5 July 1968 with
Wolfgang Neuss
as the Compère. Music by Peter Fischer and scenic design by F. Lechenperg-Recker.
1969
Torquato Tasso
by
Johann Wolfgang von Goethe
Early Morning
by Edward Bond
1970
The Changeling
by
Thomas Middleton
and
William Rowley
The Mother
by
Bertolt Brecht
1971
Peer Gynt
by
Henrik Ibsen
1972
Optimistic Tragedy
by
Vsevolod Vishnevsky
1974
Antikenprojekt ISummerfolk
by
Maxim Gorky
1977
As You Like It
by
William Shakespeare
1980
Oresteia
by
Aeschylus
1983
The Blacks
by
Jean Genet
1984
Three Sisters
by
Anton Chekhov
1992
Julius Caesar
by
William Shakespeare
Pelléas et Mélisande
by Debussy;
Welsh National Opera
1992; conductor
Pierre Boulez
1994
Antony and Cleopatra
by William Shakespeare
1998
Hamlet
by William Shakespeare
2000
Faust I & II
by Johann Wolfgang von Goethe
Simon Boccanegra
by
Giuseppe Verdi
(in Osterfestspiele Salzburg)
2003
The Seagull
by
Anton Chekhov
2005
Blackbird
by David Harrower
Medea
by
Euripides
2006
Troilus and Cressida
(Shakespeare) and
Mazeppa
(Tchaikovsky/Burenin)
2007
Electra
by
Sophocles
2010
Oedipus at Colonus
by
Sophocles
; Salzburg Festival 2010; with
Klaus Maria Brandauer
as Oedipus
2011
Macbeth
by Verdi; Salzburg Festival 2011; conductor
Riccardo Muti
2010
Don Carlos
by Verdi; Salzburg Festival 2013; conductor
Antonio Pappano
2013
Le prix Martin from Eugène Labiche Odéon theatre of europe, Paris
References
Peter Stein Wikipedia
(Text) CC BY-SA