Covid-19
Peter Riddell





Journalist






Hug Them Close, The Unfulfilled Prime Mi, Parliament Under Blair, Honest opportunism, Parliament under Pressure
Peter John Robert Riddell CBE PC (born 14 October 1948) is a British journalist, author. He is currently serving as the British government's Commissioner for Public Appointments, and is the out-going director of the Institute for Government.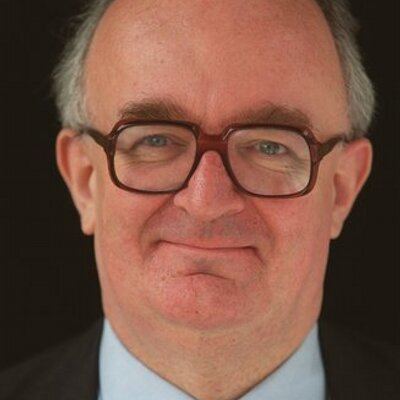 From 1991 to 2010, Riddell was a political commentator for The Times and has been an Assistant Editor since 1991. Prior to this, he was US Editor and Washington Bureau Chief at The Financial Times between 1989 and 1991.
He has been a member of the Hansard Society council since 1996 and was its chair from 2007 until 2012. He was a senior fellow at the Institute for Government from 2008 until 2011, and since January 2012 has been director of the Institute for Government.
On 6 July 2010, Prime Minister David Cameron announced that Riddell would be one of three members of an inquiry to determine whether British intelligence officers were complicit in the torture of detainees, including those from the Guantanamo Bay detention camp or subject to rendition flights.
On 20 April 2016, the Cabinet Office announced that Riddell would replace Sir David Normington as the new Commissioner for Public Appointments, over-seeing.
As part of his work on the torture enquiry, in 2010 Riddell was appointed to the Privy Council to permit easier access to secret information, entitling him to the style "The Right Honourable".
On 25 November 2010, Riddell was awarded the President's Medal by the British Academy "for an outstanding record as the producer of an informed picture of the inner workings of Whitehall, high politics and the party battle".
In the 2012 Birthday Honours, Riddell was appointed Commander of the Order of the British Empire (CBE) for "services to journalism and for public service".
The Thatcher Government (1983), ISBN 978-0-631-14519-6
The Thatcher Decade (1989), ISBN 978-0-631-16274-2
The Thatcher Era and Its Legacy (1991), ISBN 978-0-631-18268-9
Honest Opportunism: The Rise of the Career Politician (1993), ISBN 978-0-575-40039-9
Parliament Under Pressure (1997), ISBN 978-0-575-06435-5
Parliament Under Blair (2000), ISBN 978-1-902301-60-0
Blair Government (2002), ISBN 978-1-902301-74-7
Hug Them Close: Blair, Clinton, Bush and the 'Special Relationship' (2004), ISBN 978-1-84275-118-3
The Unfulfilled Prime Minister: Tony Blair's Quest for a Legacy (2006), ISBN 978-1-84275-168-8
In defence of Politicians (in spite of themselves)" (2011)
Peter Riddell Wikipedia