Peter R. Ramsaroop (born 20 June 1962) is a Guyanese entrepreneur, author and business leader. He also serves as the Chairman of Vision Guyana, a social/political (Not for Profit) organization based in Guyana. Ramsaroop was a parliamentary candidate for the 2015 General Elections in Guyana under the People's Progressive Party/Civic (PPP/C) and currently the economic adviser to the Leader of the Opposition. He was also a presidential candidate for the 2011 Elections. He then collated with the PPP/C Government in the 2011 General Elections. In June 2009, He served as the chief executive officer of Guyana's second largest opposition party, the Alliance for Change (AFC). He held this position until June 2010. Ramsaroop has been involved in the politics in Guyana since the late 1990s. He has written a book focused on Guyana, The Road to ElDorado - The People's Revolution, which offers his vision and an implementation strategy to guide Guyana into a promising future. In 2004, Ramsaroop wrote Hope for Our Nation. Over 50,000 copies were given out in Guyana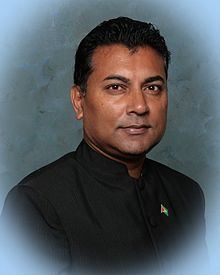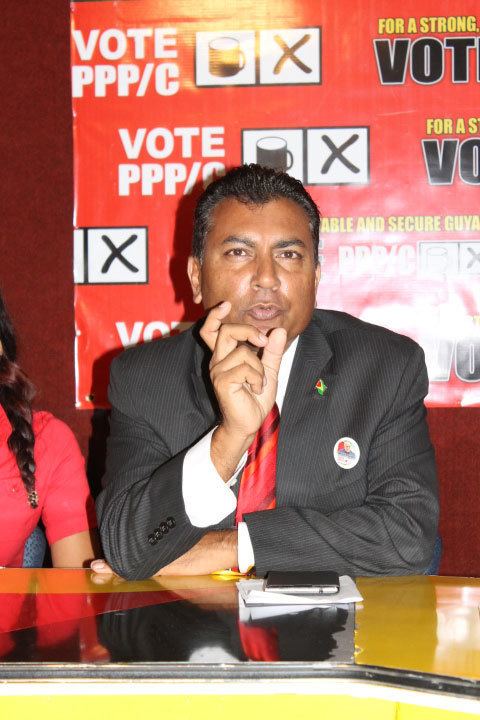 Ramsaroop has served previously as chairman/founder of Evolvent, a cyber security and technology company in Washington DC. He also served as chief executive officer of Infonomic Solutions and chairman/founder, HealthCPR Technologies. Ramsaroop was controller and chief information officer (CIO) of UltraLink, Inc., an Allianz AG company (NYSE:AZ) company, and as practice director and CIO, First Consulting Group (NASDAQ: FCGI). In 2008, he served as director of the Caribbean Coalition for Senator McCain presidential campaign. In 2012, Guyana's president, His Excellency Donald Ramator, appointed Ramsaroop to the Guyana Tourism Board. {Guyana Tourism Authority}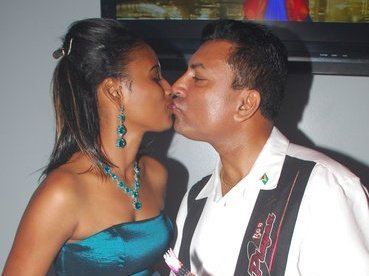 Ramsaroop served in the US Armed Forces. His assignments included duty in Europe during the Cold War, staff assignments at US Air Force headquarters at the Pentagon, and served in Operation Desert Storm/Shield in SouthWest Asia.{DD Form 214 - dtd May 13, 1997 issued by the Department of Defense} Ramsaroop is the recipient of the Kuwait Liberation Medal, The Meritorious Service Medal with two oak leaf clusters, the Air Force Commendation Medal and the Air Force Achievement Medal with Valor for service during the war. He also received the Marksmanship ribbon. Ramsaroop made history in the US military, holding two enlisted and two officer ranks in one year. {DD Form 214 - dtd May 13, 1997 issued by the Department of Defense}
Ramsaroop returned to Guyana in 2004 after the company he founded was acquired. He then founded a political party contesting the Guyana presidential election in 2011. Ramsaroop was a fierce opposition candidate to the government. In 2010 during his campaign for the Presidency, he was accused by a tenant of having cameras in one of his real estate buildings. This was later categorized as a political scandal since no evidence was found of any wrongdoings. The Chief Justice of Guyana ordered the police to stop the investigations and return the equipment they had seized.
Just prior to the 2011 election he aligned forces with the ruling party, the Peoples' Progressive Party.
Ramsaroop was a key player in the development of party coalition concept in Guyana. A front-page article in Sunday Stabroek of 11 December 2005 announced the GTF (Guyana Third Force) platform leaders as Dr Clive Thomas of the WPA, Paul Hardy of GAP, Ravi Dev of ROAR, Peter Ramsaroop of Vision Guyana, and Dr Cheddi "Joey" Jagan of the Unity Party.
Ramsaroop was a weekly columinist for major Guyana newspapers Stabroek News and Kaieteur News. He also contributed to the state newspaper Guyana Chronicle (www.guyanachronicle.com) and the Guyana Times (www.guyanatimesgy.com)
He received his BS from Park College and his MBA from University of Missouri-Columbia and a Ph.D. from Greenleaf University. He served as an associate professor at the Uniformed Services University, Webster University, Bellville Area College and City College of Chicago (Europe). He is currently on the faculty of Greenleaf University.
Ramsaroop's publications include Securing Business Intelligence - Knowledge and Cybersecurity in the Post 9/11 World (ISBN 0-9728247-1-5), Surfing the Leadership Wave (ISBN 0-9728247-0-7), and Advances in Federal Sector HealthCare – A Model for Technology Transfer (ISBN 0-387-95107-5), SPRINGER-NY with Foreword by Senator Daniel Inouye was published in January 2001. In 2006, Ramsaroop co-authored a South American publication with President Bachelet of Chile, President Morales of Bolivia and other South American leaders.