Peter Allen Oppegard (born August 23, 1959 in Knoxville, Tennessee) is an American retired pair skater and coach. With his partner Jill Watson, he is the 1988 Olympic bronze medalist and a three-time U.S. national champion.
Oppegard initially paired with Vicki Heasley. He began competing with Watson in 1985. In their career, Watson and Oppegard won three national titles, a world bronze medal, an Olympic bronze medal, and various other medals. During Watson and Oppegard's free skate at the 1988 Olympics, a photographer dropped his camera bag onto the ice and an usher walked onto the ice to pick it up while the pair was performing a death spiral on the other side of the rink.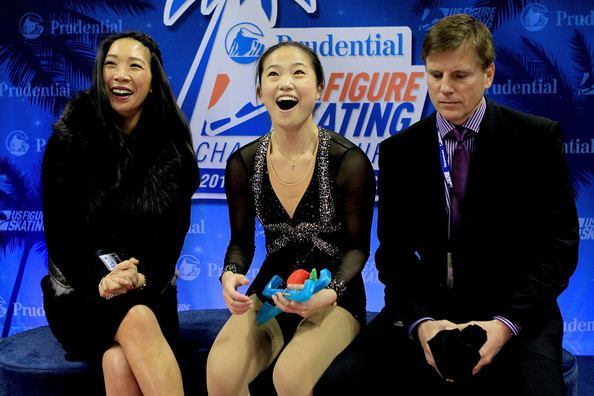 Oppegard later skated with Cindy Landry for a short time.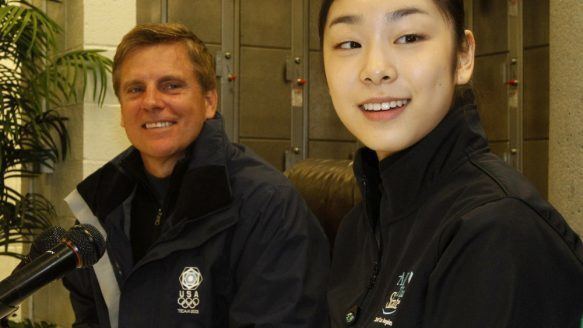 His skaters have won 10 national singles and pairs titles. The Professional Skaters Association and US Figure Skating has named Oppegard "Choreographer of the Year" and "Coach of the Year". [1]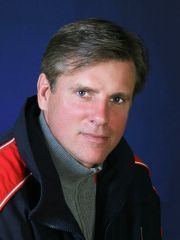 Jill Watson and Peter Oppegard were inducted into the U.S. Figure Skating Hall of Fame in 2004.
He coaches at the East West Ice Palace in southern California. He is married to Karen Kwan, sister of world champion figure skater Michelle Kwan, and they have 2 daughters, Olivia Colett Oppegard and Sophia Oppegard.
On October 5, 2010, it was announced that he will become coach of Olympic champion figure skater, Kim Yuna of South Korea.