Born

7 August 1957 (age 64) Hong Kong

Similar

Pearl Lam, Lim Por yen, Jimmy Lai
Peter Lam Kin-ngok, GBS (Chinese: 林建岳, born 1957) is a Hong Kong businessman and billionaire.
Contents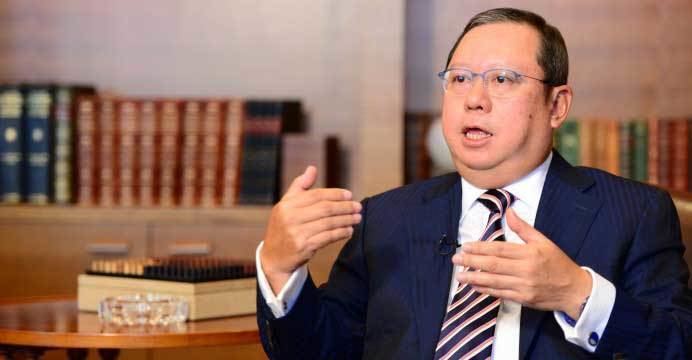 He is the son of industrialist tycoon Lim Por-yen and his second wife U Po-chu. He is well known for Hong Kong business and entertainment industry.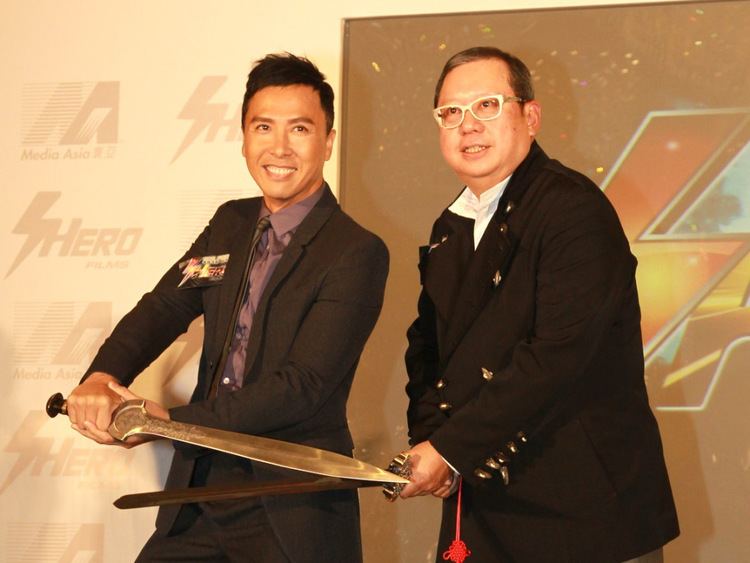 He currently is the Chairman of Lai Sun Development Company, Lai Fung Holdings, Hong Kong Tourism Board, and a director of e-Sun Holdings. He also owns Media Asia Entertainment Group and Clot Media Division.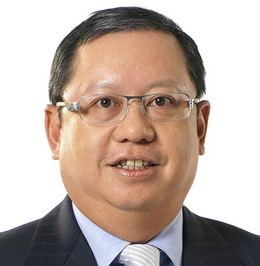 Business Leader Peter Lam Kin-ngok, chairman of the Hong Kong Tourism Board
Biography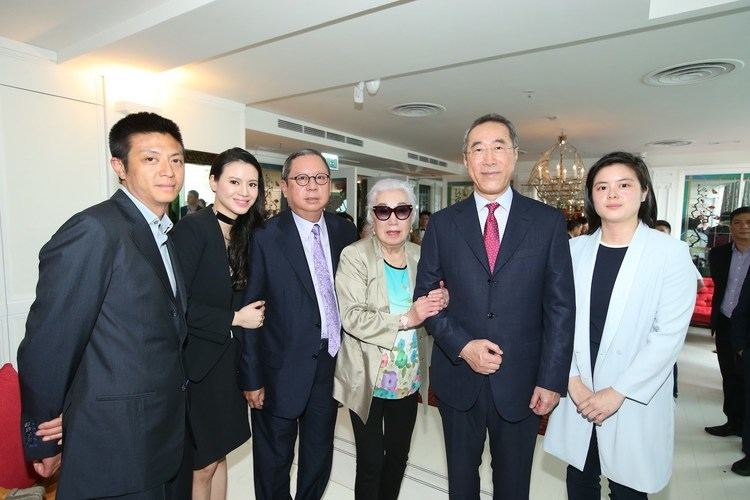 Peter Lam Kin Ngok was born in 1957 in Hong Kong to Guangdong Teoyeo descendants. He is the son of industrialist tycoon Lim Por-yen and his second wife, U Po-Chu. He has two brothers, Lam Kin Ming and Lam King Hong. At the age of thirteen, he was sent to Canada for four years of high school, after which he attended the University of Oregon where he graduated in 1987. After his graduation, he returned to Hong Kong to help his father, eventually becoming the vice-chairman of Lai Sun Group.
In 1997, Lam purchased Furama Hotel for HK$6.9 billion to rebuild it even though the idea was strongly opposed by his father Lim Por-yen. Unfortunately it is during the time Asian economic crisis struck and the property market nose-dived, forcing Lai-Sun Group to borrow money from banks, and this led them to be in debt of a hundred billion Hong Kong dollars
After this bad experience, Lam put more focus on his entertainment business. The first step to him becoming an entertainment magnate came in 2002, when the movie produced by his company, Internal Affairs, enjoyed huge success. In 2004, Lam and Hong Kong singer Leon Lai started a music group- Amusic which recruited famous Hong Kong singers.
In 2009, Peter supported Sharon Cheung to start a free movie website "Goyeah.com". This is the first time in Hong Kong movies were shared online for free. The website's main revenue is from commercials
In February 22, 2013, Hong Kong SAR government announced the appointment of Peter Lam Kin Ngok as the new chairman of Hong Kong Tourism Board replacing James Tien. In the same year, Lam was elected by members to the standing committee of the twelfth CPPCC national committee.
Personal life
Peter married Taiwanese actress Hsieh Ling-Ling in 1980, the couple had five children- Lester, Emily, Evelyn, Eleanor and Lucas, where Eleanor and Lucas are mixed twins. However, due to Lam's dissolute, the couple had filed for divorce in 1993, after two years the couple officially divorced.
Their eldest son, Lester Lam who graduated from Northeastern University in the United States is currently the executive director and CEO of Lai Sun Group. In one interview, Lester stated that he admired his father and spoke about how to manage a family business so that he can be considered as the successor of the future Lai Sun Group.
In 2000, Lam's then-girlfriend Monica Chen, a model from Taiwan, gave birth to their baby daughter Lyann. Lyann is his youngest child.
Hobby
Peter, who loves cigars, owns a cigar shop in Hong Kong. He reportedly enjoys "Buttman" Batman-based humour T-shirts. He also loves horse racing. He and both of his brothers are members of the Hong Kong Jockey Club where he owns two horses, Go Baby Go and Million Darling. In Million Darling's six appearances, he has been in the top four every single time. Sadly due to a leg injury, Million Darling was forced to retire in 2011, earning a total stakes of HK$939,475.
2008 Speeding offense
In early 2008, Lam avoided a speeding offense when he successfully challenged the correct use and validity of laser speed detectors by the police. Lam was allegedly clocked at 114 km/h in a 50 km/h zone. He eventually pleaded guilty to driving at 79 km/h, and was fined HK$450.
References
Peter Lam Wikipedia
(Text) CC BY-SA