Net worth

£750 million




Name

Peter Coates




Spouse

Deirdre Coates







Born

13 January 1938 (age 77) (

1938-01-13

)

Goldenhill, Stoke-on-Trent




Occupation

Businessman Chairman of: Stoke City F.C. Bet365




Children

Denise Coates, John Coates
Peter coates on mark hughes agreeing new contract
Peter Coates (born 13 January 1938) is an English businessman and current Chairman of the Stoke City Football Club. He has been listed as the 25th richest person in British football. He founded Stadia Catering in the 1960s and Signal Radio in 1983.
Contents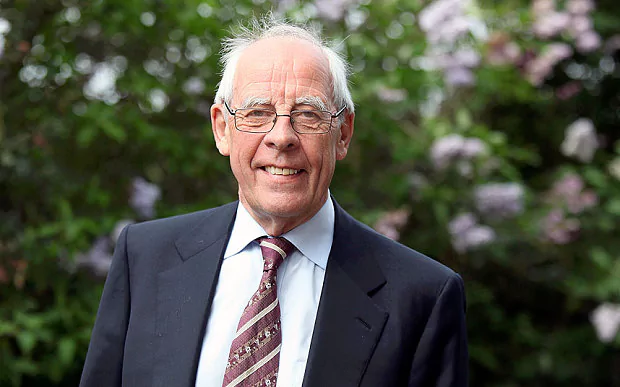 Peter coates discusses transfer activity
Early life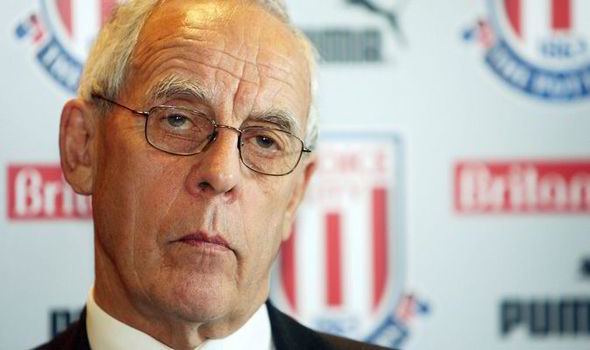 Peter Coates was born in Goldenhill, Stoke-on-Trent, the youngest of 14 children. His father was a miner and had a keen interest in football, where they regularly attended Stoke City's Victoria Ground. Coates signed for the club on amateur terms in the 1950s, but admitted he was "not quite good enough" to make it as a professional, instead he went on to play for local non-league sides Goldenhill Wanderers and Kidsgrove Athletic, he stopped playing football at the age of 23.
Early business dealings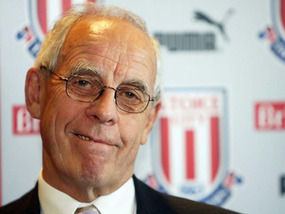 Coates left school at age fourteen to work in an office. He served in the Parachute Regiment for his National Service. Out of the service he rose to become a regional manager at Wimpy restaurants, before founding Stadia Catering – a catering firm specialising in servicing football grounds. His company merged with Lindley Catering, and he was the company's chair from 1968 to 2001. He also founded Signal 1 in 1983.
Bet365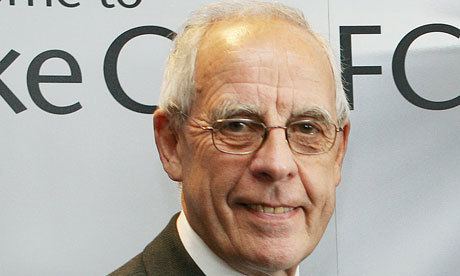 Bet365 was founded in 2000 in a portakabin in Stoke-on-Trent by the Coates family, led by his daughter Denise.
Denise Coates developed a sports betting platform and trading team to launch the business online in March 2001. The business borrowed £15 million from RBS against the family's betting shop estate which had been started by Peter Coates in 1974. Bet365 sold its betting shop chain in 2005 for £40 million and paid off its loan to RBS.
Bet365 has grown into one of the world's largest online gambling companies with its reported figures to March 2010 showing amounts wagered on sports at £5.4 billion, revenues of £358 million, and an operating profit of £104 million.
Peter Coates holds the position of chairman of Bet365. Denise Coates, joint chief executive, continues to run bet365 with her brother, John, alongside her.
First period (1989–1997)
In 1989, Peter Coates became majority shareholder at Stoke City. He was chairman of Stoke City until 1997 before stepping down. During this period the club were relegated to the old Football League Third Division, were promoted from the now renamed Second Division to the First Division and moved to the Britannia Stadium.
In 1990 the Stoke City board consisted of six directors and it was agreed that a new share issue was needed, with the majority wanting the supporters to be free to purchase. Following disagreements regarding this share issue, several board members left and the board then consisted of Peter Coates, Keith Humphreys and David Edwards.
In 1997, following poor on pitch performances, he was the subject of protests by the club's fans and subsequently stepped down. He remained a majority shareholder, whilst Keith Humphreys was appointed chairman. In 1999, a group of Icelandic businessmen formed a consortium to buy the football club. The consortium Stoke Holding SA (financially based in Luxembourg) paid around £3.5 million. The deal was completed on 15 November 1999.
Second period (2005–present)
In 2005, Stoke Holding discussed the possibility of selling the club back to Peter Coates. The consortium had planned to get to the club into the Premiership within the first five years, but the financial implications had proved more challenging than they anticipated. At this time Tony Pulis who had become friends with Peter Coates was given a new contract and then sacked four weeks later. A new manager, Johan Boskamp, was appointed. He remained at the club for one season and then left.
At the end of the 2005–06 season Stoke Holding and Peter Coates once again started discussions regarding the sale of the club to the latter. On 23 May 2006, the Coates family through a Bet365 subsidiary company completed the purchase of Stoke City F.C. for £1.7 million. A further £3.3 million was paid to have the Icelandic debts cancelled. Shortly afterwards, Tony Pulis was reappointed. The golden shares were also removed. At the end of the 2007–08 season Stoke finished Second in the Championship gaining automatic promotion to the Premier League.
Speaking at the Football Governance Inquiry in March 2011, he said: "I am a Stoke boy, I have supported the club since I was a boy and I have had two comings at Stoke – an early one in 1985, after which I sold the club to an Icelandic consortium and then bought it back again about five years ago this summer. I bought it back again against my better judgment, in some ways, and my family's, who all thought I was daft to do it. The club was in a mess at the time and I thought I could help it and do things for it, and I was a bit disappointed with my previous time, and there was a little bit of unfinished business about it and all that sort of thing. But I thought it would be important for the area if the football club were doing well. Stoke was having a difficult time. It has lost the pot banks and the mining industry. I thought that if Stoke could get in the Premier League it would give the place a lift and would be good for it. I think that that has happened, I am pleased to say."
Personal life
Coates' father, Leonard was a miner and fought in World War I with the York and Lancaster Regiment where he was rewarded with a Military Medal. In December 2014 it was announced that he would have a street named after him in Stoke-on-Trent.
Coates was awarded honorary degrees from Staffordshire University in 2008, and Keele University in 2011.
References
Peter Coates Wikipedia
(Text) CC BY-SA