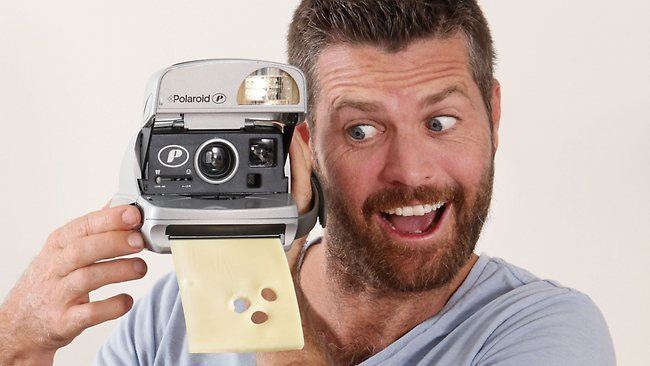 In 1996, the group expanded to Sydney to launch the Hugos Restaurant Group. Evans moved to Sydney with his brother and David Corsi and they opened Hugos Bondi in 1996, followed by Hugos Lounge in 2000 and Hugos Bar Pizza in 2004 (both in Sydney's Kings Cross) and Hugos Manly in 2008. As the group's executive chef, Evans worked across all of the restaurants, and the catering business. The group closed Hugos Bondi in 2006 to pursue the pizza bar, rather than casual fine dining format for which Hugos Bondi was known. Over 1998–2011, the restaurants in the Hugos Group were awarded eight Sydney Morning Herald 'Chef's Hats', 21 'Best in Australia' awards, and three 'Best pizza in Australia' awards at the Australian Fine Food Show. In 2005, Hugos won 'Best pizza in the world' at the American Pizza Challenge in New York City.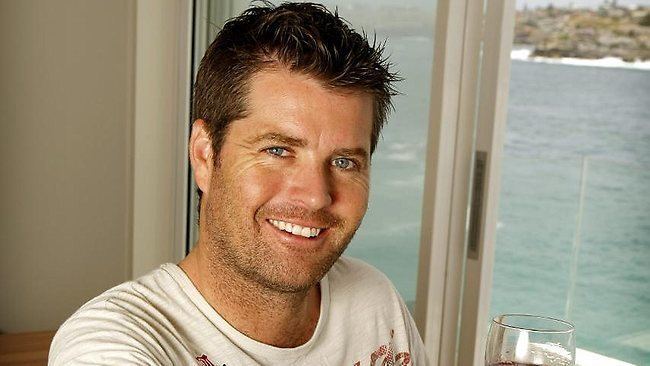 While visiting Australia for her Oprah's Ultimate Australian Adventure (2011), Oprah Winfrey sent 60 of her 'ultimate viewers' for a pizza-making and cocktail class with Evans at Hugos Bar Pizza. Evans has cooked at several events in the US as part of the annual G'Day USA: Australia Week promotion. In January 2010, he cooked with Australian chef Curtis Stone and American chef Wolfgang Puck for 850 guests at the G'Day USA black tie gala in Los Angeles. In January 2012, Evans cooked for the G'Day USA black tie gala dinner in New York City. The event catered to over 650 guests. In 2013 Pete Evans was involved in a venture with several business partners that were reported to owe $769,000 to a multitude of different creditors, including Evans himself, after the liquidation of their restaurant called 'Little Hunter'. Evans himself submitted a claim for $50,000 as a creditor to the business. In 2014 Evans overhauled the menu at the CBD apartment hotel Fraser Suites in Perth, Australia.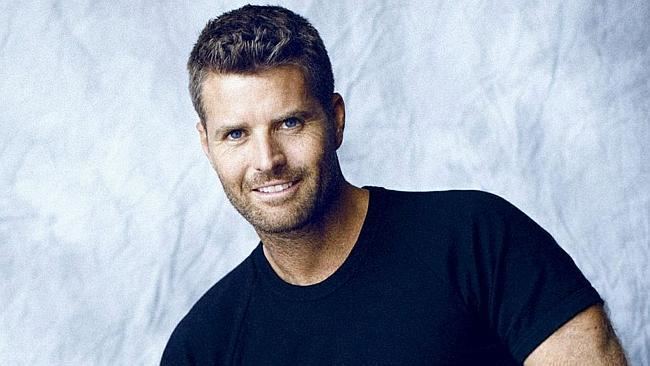 Evans has appeared in, and hosted, a range of television cooking programs. His first television job was for the LifeStyle Channel's Home series (2001–2005) which he co-presented with Brendan Moar and Shannon Fricke. Evans filmed over 60 episodes of the show, which focused on styling, home, gardens, cooking and casual entertaining. In 2006 Evans, Moar and Fricke appeared in a travel-based spin-off series "Postcards from Home" (2006), which saw the trio travelling to countries outside Australia. For this series, Evans interviewed chefs including Ferran Adrià of Spain's El Bulli restaurant. The LifeStyle Channel also produced the six-part travel and cooking TV series Fish (2006) with Evans and close friend Udo Edlinger, as well as a one-hour documentary Cooking for Our Princess Mary (2006) which followed Evans in the kitchen as he prepared a four-course banquet for Crown Prince Frederik and Crown Princess Mary of Denmark. From 2007–2009, Evans joined long-running television series Fresh with the Australian Women's Weekly with fellow presenter Lyndey Milan. The series was cancelled in 2009. He also appeared on MasterChef Australia.
Since 2010, Evans has been a judge on My Kitchen Rules (MKR). with co-host Manu Feildel. The fourth series of MKR was shown in 2013. In 2014 the series won the Logie Award for the Most Popular Reality Program. Evans has remained a judge on MKR throughout its run, which in 2015 was the highest rated reality television competition in Australia with about two million weekly viewers. Evans also hosted the show A Moveable Feast with Fine Cooking, airing on PBS in the United States, which was nominated in 2014 for a Daytime Emmy Award. The show first aired in 2013, in which "Evans takes viewers on a faced-paced trip, serving pop-up feasts in a multitude of settings across America".
Evans has written the following books, all published by Murdoch Books:
Fish (2007) ISBN 978-1-921208-58-4
My Table (2008) ISBN 978-1-74196-240-6
My Grill (2009) ISBN 978-1-74196-543-8
My Pantry (2010) ISBN 978-1-74196-816-3
My Kitchen (2011) ISBN 978-1-74196-828-6
Pizza (2012) ISBN 978-1-74266-154-4
Healthy every day (2014) ISBN 978-1-74261-389-5
Evans had a monthly recipe column in The Australian Women's Weekly (2009–12) and has been a contributor to Selector magazine. In October 2012, Evans began a monthly recipe column for Home Beautiful. Evans has stated that the philosophy behind his books is that modern society is living by outdated nutritional precepts. Evans is also a motivational speaker, performing national tours in Australia. He first learned of the paleo-diet after reading the works of Nora Gedgaudas.
Evans has developed a pizza oven with Breville, a line of cookware and kitchen tools with Baccarat and a range of kitchen sinks with Clark Sinks. He is an Australian ambassador for Jacob's Creek Reserve Wines. From 2013 to 2015, Sumo Salad partnered with Pete Evans.
Evans' championing of alternative medicines has attracted criticism from peak medical bodies throughout Australia. In particular his advocacy for the paleo diet has brought about criticism from nutritionists. According to the Australian Associated Press, Evans has completed an online course with the Institute for Integrative Nutrition and describes himself as a health coach.
In 2015, Evans co-authored a cookbook titled Bubba Yum Yum: The Paleo Way for New Mums, Babies and Toddlers which raised controversy after being called "potentially deadly for babies" by health experts. Despite the controversy, My Kitchen Rules broadcaster the Seven Network claimed that public reactions to the event were not a concern, and supported Evans. Following the controversy, the authors made changes to the book.
Evans won the Australian Skeptics 2015 Bent Spoon Award for "his diet promotions, campaigns against fluoridation and support of anti-vaccinationists."
In 2016, Evans gave advice to an osteoporosis sufferer on Facebook to stop eating dairy products. His claims that the "calcium from dairy can remove the calcium from your bones" and that "most doctors do not know this information" were widely condemned by medical professionals.
Evans is opposed to fluoridation of drinking water, and considers ingredients in many sunscreen products to be poisonous.
High profile Australian medical experts have warned about the grave dangers of following Evans' advice, including the President of the Australian Medical Association Michael Gannon, Host of Embarrassing Bodies Down Under Dr Brad McKay, and obstetrician Dr Brad Robinson.
In November 2016, Evans' endorsement of earthing therapy in the Sydney Morning Herald attracted controversy.