Covid-19
Indian




Mahalakshmi





Perumal Rasu




Poet





November 19, 1931 (age 84) (

1931-11-19

)

Krishnagiri, Krishnagiri District, Tamil Nadu, India




Painter, Poet, Writer, Martial Artist, Spiritual Master
Perumal Rasu. R (Tamil: இரா. பெருமாள் ராசு; born on 19 November 1931) is an Indian poet and a writer from Krishnagiri, Krishnagiri District, Tamil Nadu.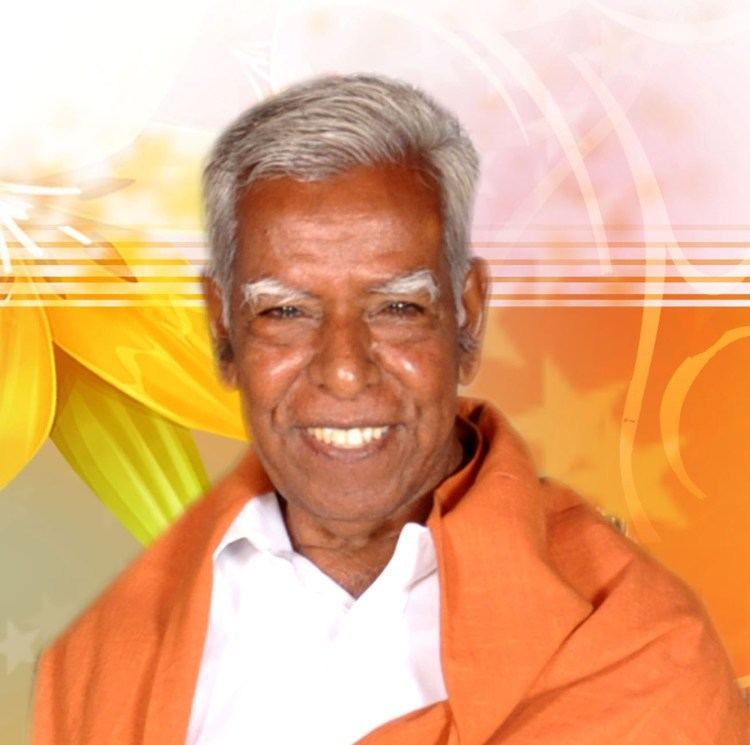 Perumal Rasu is also a painter, martial artist, and Spiritual master. His followers consider him a great soul (Sanskrit: Mahatma) and address him as Karumalai Siddhar (Tamil: கருமலை சித்தர், English: Saint of Krishnagiri). He is a devotee of Yogi Ramsuratkumar, popularly known as "Visiri samiyar" (Tamil: விசிறி சாமியார் ).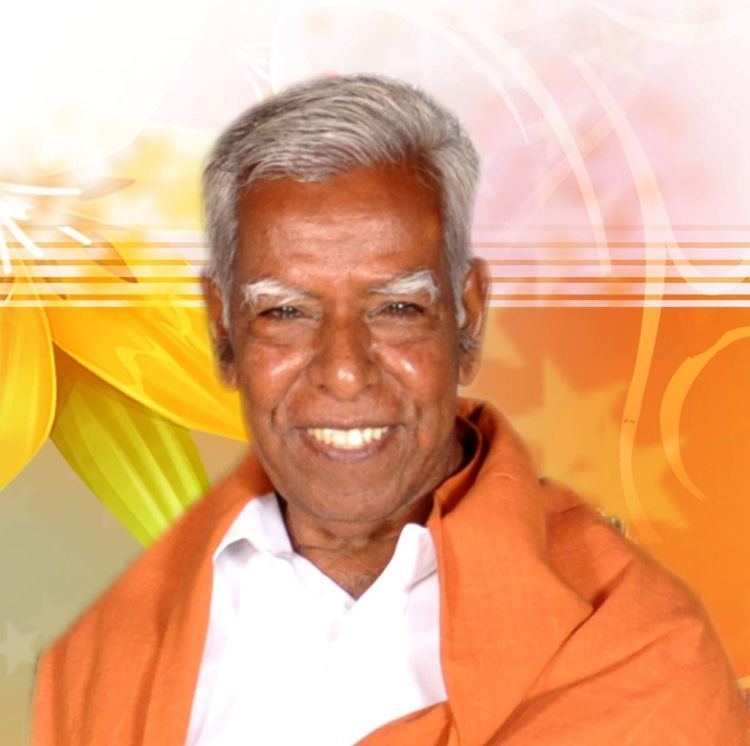 Pranava Pravagam (Tamil: பிரணவப் பிரவாகம்)
Prapanja Kavidhaigal (Tamil: பிரபஞ்சக் கவிதைகள்)
Aanandha Paravasam (Tamil: ஆனந்த பரவசம்)
Gnana Thooral (Tamil: ஞானத் தூறல்)
Vidiyalai Thaedi (Tamil: விடியலைத் தேடி)
Koodal Sangamam (Tamil: கூடல் சங்கமம்)
Unnai Thaedu (Tamil: உன்னைத் தேடு)
Idho oru idhigaasam (Tamil: இதோ ஒரு இதிகாசம்)
His Maathiyosi (Tamil: மாத்தியோசி) was serialized in a popular regional weekly, Ananda Vikatan and won accolades. Owing to its huge popularity, the series was released as a book.
Perumal Rasu Wikipedia