France




29,080




Aquitaine




Antoine Audi (UMP)



Perigueux ( Occitan: or Periguers ) is a commune in the Dordogne department in Aquitaine in southwestern France.
Perigueux is the prefecture of the department. It is also the seat of a Roman Catholic diocese.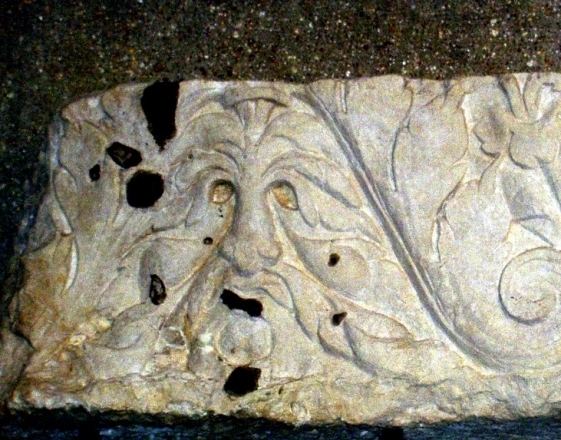 The name Perigueux comes from Petrocorii, a Latinization of Celtic words meaning "the four tribes" – the Gallic people that held the area before the Roman conquest. Perigueux was their capital city. In 200 BC, the Petrocorii came from the north and settled at Perigueux and established an encampment at La Boissiere. After the Roman invasion, they left this post and established themselves on the plain of LIsle, and the town of Vesunna was created. This Roman city was eventually embellished with amenities such as temples, baths, amphitheatres, and a forum. At the end of the third century AD, the Roman city was surrounded by ramparts, and the town took the name of Civitas Petrocoriorum. In the 10th century, Le Puy-Saint-Front was constructed around an abbey next to the old Gallo-Roman city. It was organised into a municipality around 1182.
During the year 1940, many Jews from Alsace and Alsatians were evacuated to Perigueux.
Simone Mareuil (a lead actress from the surrealist film Un Chien Andalou) committed self-immolation on 24 October 1954 by dousing herself in gasoline and burning herself to death in a public square in Perigueux.
The Isle flows through Perigueux.
Sights include: the remains of a Roman amphitheatre (known locally as the arenes romaines) the centre of which has been turned into a green park with a water fountain; the remains of a temple of the Gallic goddess "Vesunna"; and a luxurious Roman villa, called the "Domus of Vesunna", built around a garden courtyard surrounded by a colonnaded peristyle.
Perigueux Wikipedia
(,)http://www.greenmanenigma.com/photos/fr_perigueux.jpg(,)http://www.france-voyage.com/visuals/hotels/suites-tour-perigueux-centre-462439-12969773_w600.jpg(,)http://www.northofthedordogne.com/images/stories/perigueux/perigueux-7.jpg(,)http://www.france-voyage.com/visuals/communes/perigueux-6198-14_w500.jpg(,)http://www.plantagenet-manor.com/photos/day/dayt-perigueux.jpg(,)http://www.northofthedordogne.com/images/perigueux.jpg(,)http://www.travelfranceonline.com/wp-content/uploads/2013/06/Saint-Front-Cathedral-Perigueux-altar.jpg
(,)http://thumbs.dreamstime.com/z/snow-landscape-house-trees-france-province-city-perigueux-winter-scene-41242278.jpg(,)http://www.theuntappedsource.com/image.php%3Fid%3D11548(,)https://c2.staticflickr.com/6/5051/5517070965_ce1749029c_b.jpg(,)http://farm5.static.flickr.com/4081/4899226650_c7b3e4e73d_b.jpg(,)http://www.lou-pie.fr/Images/noieraie2.jpg(,)http://farm5.static.flickr.com/4119/4886654920_385f99ae9f_b.jpg(,)http://cache2.asset-cache.net/gc/157894711-gallo-roman-villa-vesunna-perigueux-france-gettyimages.jpg%3Fv%3D1%26c%3DIWSAsset%26k%3D2%26d%3DGkZZ8bf5zL1ZiijUmxa7QW%252BKjstwiAxEmEECgo75Oe8paR0Ua7KjwMNhvn%252B8FbeE(,)http://i.ytimg.com/vi/JfTZZ4IDmQ8/maxresdefault.jpg(,)http://cache2.asset-cache.net/gc/91799675-provincial-village-of-perigueux-france-gettyimages.jpg%3Fv%3D1%26c%3DIWSAsset%26k%3D2%26d%3DVgnTC1rI1rfWeTqiMAei7Bgqvzp%252BfybzylnjOfw4UQ5W0QfPcpQpn7SgsZSCMZ3D
(,)http://media-cdn.tripadvisor.com/media/photo-s/04/ae/f8/c0/la-cuisine-vue-de-la.jpg(,)http://www.hygena.fr/imagevault/publishedmedia/fc0jlxg300eqnz79x69p/Magasin_Hygena_Perigueux.jpg(,)http://www.architecte-interieur-lille.fr/image/realisations/cuisine-halluin-80/photo-cuisine-halluin-perigueux-3.jpg(,)http://www.architecte-interieur-lille.fr/image/realisations/cuisine-halluin-80/photo-cuisine-halluin-perigueux-2.jpg(,)http://www.france-voyage.com/visuals/props/taula-64148-1_w600.jpg(,)http://images.sudouest.fr/images/2014/11/20/mercredi-dans-la-cuisine-centrale-de-la-rue_2221338_800x400.jpg%3Fv%3D1(,)http://tct-passion.com/vente-pose-cuisine-salle-de-bain-perigueux-dordogne-24-boulazac/04.jpg(,)http://media-cdn.tripadvisor.com/media/photo-s/05/c0/d2/f8/le-relais-saint-charles.jpg(,)http://2udance.com/wp-content/uploads/2015/01/Hotel-Avec-Cuisine-Perigueux-idc.jpg(,)http://www.cuisinesmaxima-perigueux.fr/image/COLLECTION_2015.jpg(,)http://www.cuisinesmaxima-perigueux.fr/image/magasin.jpg(,)http://images.restopolitan.com/restaurant/le-cub1/302703/Detail.jpg(,)http://www.francebleu.fr/sites/default/files/imagecache/462_ressource/emission/avec-le-chef-christophe-taillarda.jpg