6.8

/

10

Alchetron

6.8

Rate This




Final episode date

31 March 2006




First episode date

14 November 2005

Program creator

Delia Fiallo




Genre

TelenovelaRomanceDrama

Written by

Carlos RomeroTere MedinaJulio Garibay

Directed by

Miguel CórcegaVictor RodriguezEric Morales

Starring

África ZavalaEduardo CapetilloHelena RojoJacqueline AndereCynthia Klitbo

Opening theme

De la luna by Edith Márquez

Cast




Similar

Inocente de Ti, Bajo la misma piel, Contra viento y marea, La Otra, Velo de novia
Telenovela peregrina 2005 trailer
Peregrina (English title: Pilgrim) is a Mexican telenovela produced by Nathalie Lartilleux for Televisa in 2005. The series is a remake of the Venezuelan Telenovela Kassandra. It became an unexpected success, garnering ratings in excess of 30 points.
Contents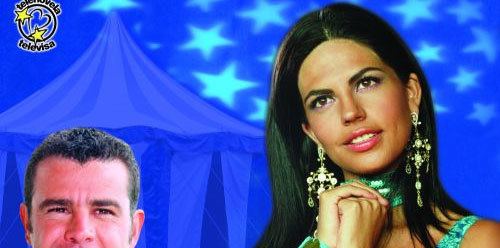 On November 14, 2005, Canal de las Estrellas started broadcasting Peregrina weekdays at 5:00pm, replacing Pablo y Andrea. The last episode was broadcast on March 31, 2006 with Heridas de amor replacing it on April 3.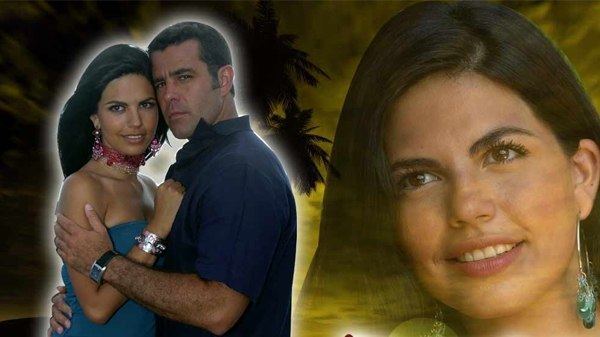 África Zavala starred as protagonist and Eduardo Capetillo starred has a dual role of protagonist/antagonist, while Jacqueline Andere, Cynthia Klitbo and Natasha Dupeyrón starred as antagonists.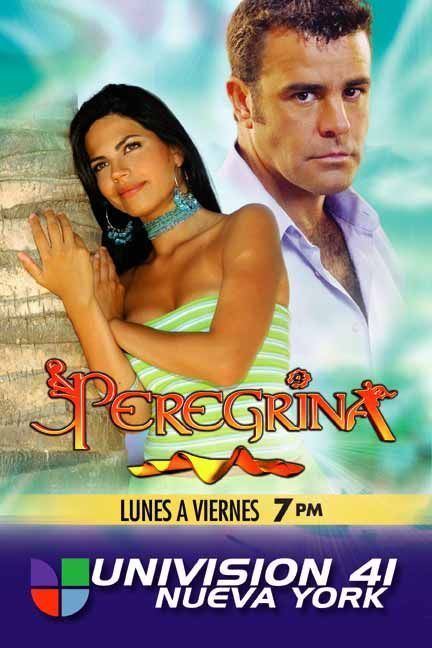 Plot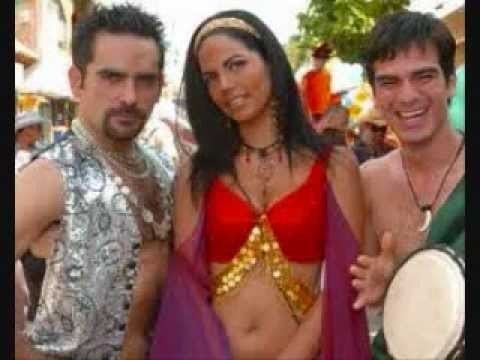 Millionaire Eliseo (Carlos Cámara) and his family are struck by tragedy when his beloved daughter Marisela (África Zavala) is diagnosed with a fatal illness. Marisela becomes pregnant and dies after giving birth to a baby girl.

Widowed, devastated, and lonely, Eliseo marries Victoria (Jacqueline Andere). Victoria is a widow who has two children, identical twins Aníbal and Rodolfo (both played by Eduardo Capetillo). Victoria knows that Marisela's daughter is Eliseo's heir, and she views her as an obstacle to her sons chances to inherit Eliseo's fortune.
She takes advantage of the presence of a travelling circus where the fortuneteller's daughter, Sabina (Helena Rojo), has given birth to a stillborn daughter. Victoria switches the infants; she replaces the stillborn baby with Marisela's daughter, with Delfín as the only witness. Delfín later dies in a mysterious accident.
Years pass and Rodolfo is now a just and kind man, the opposite of his egotistic twin Aníbal. Fate takes him to the circus where he meets Peregrina, a beautiful gypsy dancer. She is the fortuneteller's granddaughter.
Peregrina is the spitting image of Marisela. Rodolfo and Peregrina fall in love, but her resemblance to his stepfather's daughter reminds him of the hatred that Victoria feels for Marisela. He decides to forget all about it and leaves without saying a word.
When Peregrina goes looking for Rodolfo at Eliseo's house, she meets Angélica (Carmen Amezcua), her real mother's aunt. Angélica takes to Peregrina due to her resemblance to Marisela. Shortly after, Peregrina is victim of an accident and is taken to Eliseo's house.
Eliseo offers her a home, but Victoria, who knows exactly who Peregrina is, is enraged and so, she reveals her secret to Aníbal.
Taking advantage of the prolonged absence of Rodolfo, Aníbal assumes his identity and proposes marriage to Peregrina. Aníbal confesses to his lover Abigaíl (Cynthia Klitbo) that he is only marrying Peregrina in order to seize the fortune of Eliseo.
Abigaíl gets into a heated fight with him, in which she kills him to prevent his marriage to Peregrina. Peregrina is accused of Aníbal's homicide.
When Rodolfo returns, she now has to face the only man whom she has ever loved. Rodolfo's love for her has turned into ferocious revenge.
In the end, Rodolfo tells Peregrina that Aníbal tricked her and that he now knows she is innocent. Peregrina forgives him and moves into the house that Eliseo left her as part of her inheritance. Abigaíl and Evita (Natasha Dupeyrón), her secret daughter, plot against her to get rid of her.
Eventually, Abigaíl is found out to be Aníbal killer and is sent to prison to pay for her crime. Months later, Peregrina and Rodolfo marry in the presence of loving relatives and circus friends.
References
Peregrina (telenovela) Wikipedia
(Text) CC BY-SA