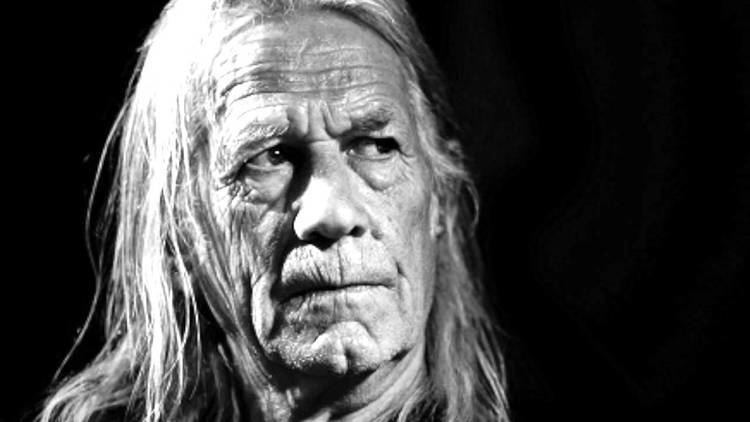 Having very early on fallen foul of his father's 'real world', Rimbaud adopted a youthful waywardness which developed later into a committed form of bohemianism. Contemptuous of any authority, he was expelled from two public schools: Brentwood School in South East England, and Lindisfarne College in North Wales. Rather than joining the ranks of the unemployed, he elected to study philosophy at Magdalen College, Oxford, before quickly realising that, in his own words: "Oxford wasn't about learning, but about a peculiarly unpleasant form of class indoctrination."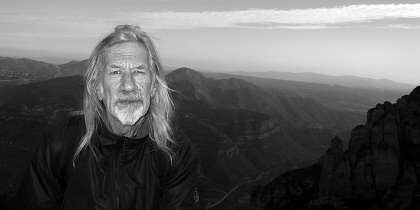 Ratter changed his name by deed poll in 1977, as, in his own words, he "wanted to be his own child." His surname was taken from Rimbaud, the French symbolist poet, whilst the forename of Penny stemmed from his Oxbridge brother, Anthony, who had often referred to him as being 'a toilet-seat philosopher' (a penny being the currency necessary at the time for entry into public toilets). The middle name "Lapsang" was added at the last moment to add what he felt was 'a touch of the exotic'.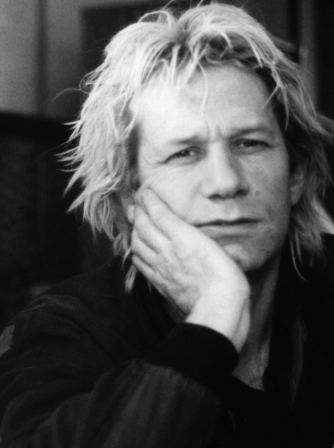 Rimbaud enrolled at the South East Essex Technical College and School of Art in the early 1960s, where he met his lifelong creative partner Gee Vaucher. Whilst there, he was quick to realise the potential within the then fledgling pop art movement, scoring considerable success as an innovator. His works were included in the Northern Young Contemporaries, and on the back of this he was offered the possibility of working at Andy Warhol's The Factory. He refused on the grounds that he "had better things to do", something which he claims never to have regretted.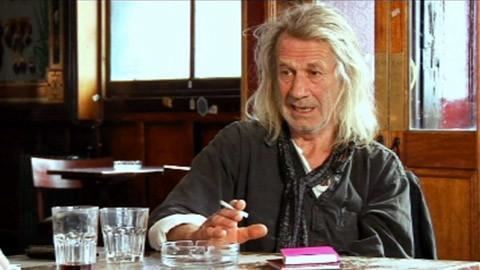 In 1964, Rimbaud appeared on ITV Granada's Ready Steady Go! to receive a prize from John Lennon, after winning a competition to produce a piece of artwork depicting The Beatles' song "I Wanna Hold Your Hand. Rimbaud worked briefly as an art teacher before becoming disillusioned with education, and then spent some time working as a coalman.
In 1967, inspired by the film Inn of the Sixth Happiness, Rimbaud and Vaucher set up the anarchist/pacifist open house Dial House in Essex, UK, which has now become firmly established as a 'centre for radical creativity'. It was from there during the early seventies that he co-founded the Stonehenge Festival (alongside Phil Russell aka Wally Hope), as documented in his autobiography of 1998, Shibboleth – my revolting life.
As documented in Shibboleth, Phil Russell was arrested and incarcerated in a mental institution after having been found in possession of a small amount of LSD. He was later released, but appeared to have been seriously mentally damaged by his experiences, especially the side effects of prescription drugs that he had been administered, and subsequently died. The official verdict is that Russell committed suicide, although Rimbaud claims that he uncovered strong evidence that he was murdered. Rimbaud has also stated that it was his anger over unanswered questions surrounding his friend's death that fuelled and inspired him to form Crass in 1977, the anarchist punk band whose frequent battles with the authorities, notably the government of Margaret Thatcher, are well documented in Shibboleth.
When Crass disbanded in 1984, Rimbaud adopted an almost hermit-like existence, writing and publishing poetry, philosophy, essays, novels and plays. In 2001 he returned to the public platform as a performance poet, firstly working alongside saxophonist Ed Jones and then with Louise Elliott, who has now become his full-time accompanist. In 2003, together with Crass vocalist Eve Libertine, he founded what was at first known as the Crass Collective, then the Crass Agenda and finally the Last Amendment. Last Amendment is a loose collective of jazz musicians, artists and filmmakers who share Rimbaud's lifelong interest in progressive, improvisational art.
His works include the originally self-published Reality Asylum, a vitriolic attack on Christianity which in heavily revised form was featured on Crass' 1978 debut album The Feeding of the 5000, as a longer single and as a 45-minute spoken word monologue. Other writings include: Rocky Eyed, an extended poem attacking then prime minister Margaret Thatcher and her government following the 1982 Falklands War, which was recorded as the Crass album Yes Sir, I Will; The Death of Imagination (a 'musical drama in 4 parts'); and The Diamond Signature (published by AK Press). Oh America is a response to the September 11, 2001 attacks and America's subsequent War on Terror, and includes the line, "Give us justice which is not the searing spite of revenge, peace which is not the product of war nor dependent upon it."
Since 2003, Rimbaud has worked as part of Last Amendment (formerly Crass Agenda) on live performances and CD releases. Titles include Savage Utopia, a collaboration with Coldcut's Matt Black and other jazz musicians, and How?, a reworking of Allen Ginsberg's beat poem Howl which was recorded live at the Vortex Jazz Club. In 2007 Rimbaud was working on a "Jazz Requiem" with saxophonist Ed Jones.
During 2005 Rimbaud completed his philosophical work "This Crippled Flesh" (first and second editions published by Bracketpress, 2010), as well as appearing in Dominic Thackray's short film Girlfriend in a Kimono.
Rimbaud contributed several spoken word tracks to the 2008 Japanther album Tut Tut Now Shake Ya Butt. He also contributes spoken word vocals to the track "I Sing The Body Eclectic" on The Charlatans's 2010 album Who We Touch. Rimbaud also featured on the song "The Furious" on The Bloody Beetroots' 2013 album Hide.
He has written introductions to books, including the controversial The Evil Empire: 101 Ways That England Ruined the World. He is also a regular columnist for the Stoke Newington based magazine N16.
During September–November 2010 Rimbaud studied with Dr Matthew W Griffiths, Professor of Physics at the University of New Haven; the pair are currently co-authoring a book – Tricking the Impossible: An Investigation into Modern Alchemic Thought – about which Rimbaud asserts on Street Carnage that "quantum is the new poetry of the soul".
In March 2013 Penny played the part of the wizard Yan Overton for the trailer 'The Laila Mythology', a part which was written for him from the novel of the same name.
On Friday 21 February 2014 Rimbaud presented an event at De Montfort University in Leicester as a part of the University's 2014 Cultural Exchanges Festival, entitled 'The Punk Scholars Network in Association with Cultural Exchanges presents: Penny Rimbaud'.
See also Crass discography. Rimbaud plays on all Crass albums and singles.
Christ's Reality Asylum (Crass records, 1992)
The Death of Imagination – A Musical Drama (Red Herring Records, 1995, featuring Eve Libertine, with vocals by anti-humanist artist A-Soma and music by A-Soma and Sarah Barton.)
Savage Utopia (Babel Label, 2004, performed by Crass Agenda)
How? (Babel Label, 2004 – Rimbauds interpretation of Ginsberg's Howl)
In the Beginning Was the WORD – Live DVD recorded at the Progress Bar, Tufnell Park, London, 18 November 2004, performed by Crass Agenda (Gallery gallery Productions @ Le Chaos Factory, 2006)
Tut,Tut, Now Shake Ya Butt with Brooklyn-based duo Japanther (Truth Cult, 2007)
Acts of Love – fifty poems set to music, featuring Eve Libertine, recorded 1984 (Existstencilism, 2012)