Residence

Boulder, Colorado


Religion

Episcopal




Children

Kate Chenery Tweedy




Name

Penny Chenery




Siblings

Hollis B. Chenery




Role

Business person








Full Name

Helen Bates Chenery




Born

January 27, 1922 (age 95) (

1922-01-27

) New Rochelle, New York, United States


Education

The Madeira SchoolSmith CollegeColumbia Business School




Occupation

Racehorse owner& breeder




Board member of

thoroughbred Owners and Breeders Association


Relatives

siblings: Hollis, Margaret Carmichael




Parents

Christopher Chenery, Helen Bates


Spouse

John Bayard Tweedy, Sr. (m. 1949), Lennart Ringquist




Similar People

Lucien Laurin, Ron Turcotte, Christopher Chenery, Diane Lane, William Nack



Known for

Secretariat, Riva Ridge



Died

September 16, 2017 (aged 95) Boulder, Colorado
Penny chenery relives secretariat s belmont
Helen Bates "Penny" Chenery Tweedy (January 27, 1922 – September 16, 2017) was an American sportswoman who bred and raced Secretariat, the 1973 winner of the Triple Crown. The youngest of three children, she graduated from The Madeira School in 1939 and earned a Bachelor of Arts from Smith College, then studied at the Columbia Business School, where she met her future husband, John Tweedy, Sr., a Columbia Law School student. In March 2011, Randolph-Macon College in Ashland, Virginia awarded Chenery an Honorary Doctor of Laws degree. Married in May 1949, the couple had four children.
Contents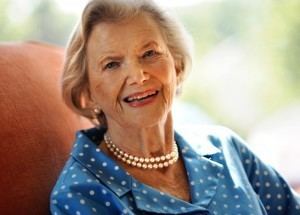 Diane lane on playing penny chenery mp4
Early life and career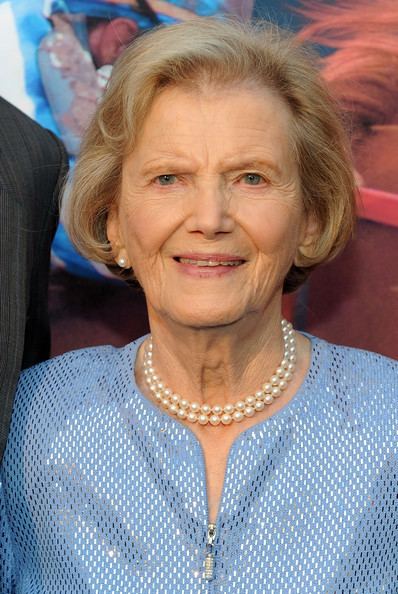 Penny Chenery was born in 1922 in New Rochelle, New York, and was raised in Pelham Manor, New York. The youngest of three children, she was named Helen Bates Chenery after her mother. Her father, Christopher Chenery, a Virginian who grew up poor, was a utilities financier who founded Southern Natural Gas Company, among other utilities. He also founded Meadow Stable, a Thoroughbred racing operation and horse breeding business at The Meadow in Caroline County.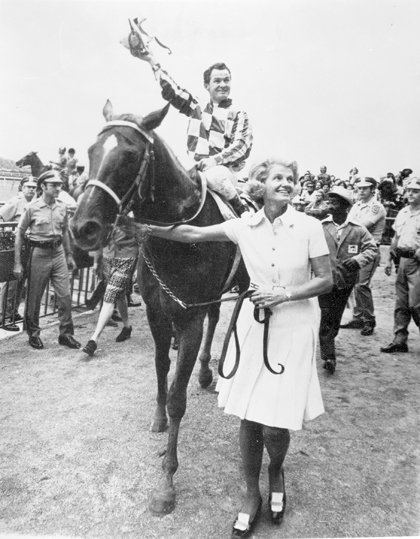 Chenery had a love of horses from a young age, and learned to ride at age five. Believing her appreciation for horses was gleaned from her father, Chenery stated, "My father really loved horses. I think a parent often communicates his love to a child." She shared many of her father's interest and goals, including her education. She attended the Madeira School in McLean, Virginia, a highly competitive girls' high school with facilities for riding and housing horses brought to the school by a number of students. Following her graduation, she attended Smith College in Northampton, Massachusetts, and studied American history. After graduating in 1943, Chenery worked as an assistant for Gibbs and Cox, a company that designed war craft for the Normandy invasion; subsequent to the invasion, she quit her job. At the urging of her father, Chenery volunteered to join the Red Cross and in 1945 traveled to France as a Doughnut Girl to help war-weary soldiers transition to ships home at the end of World War II.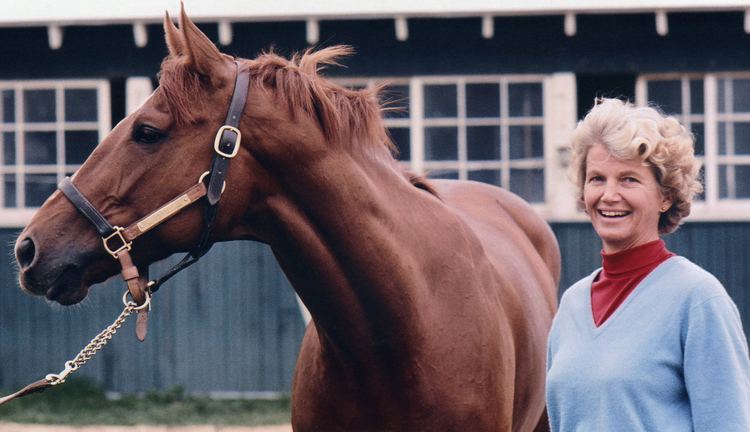 When Chenery returned from Europe in 1946, her father encouraged her to advance her education by attending the Columbia Business School. To make this proposition more attractive, her father offered to pay his daughter's way, and give her an allowance as well, equal to the amount of the highest paying job she could get if she did not go to business school. Chenery decided to attend, and was one of twenty women attending that year among eight hundred men. While there, she met John Bayard Tweedy, whom she married in May 1949. For nineteen years, in Denver, Colorado, she lived the life of a suburban housewife and mother to four children: Sarah, Christopher, Kate, and John Jr. She enjoyed skiing in Vail, Colorado with her husband, riding her horse, and fund-raising for the Red Cross.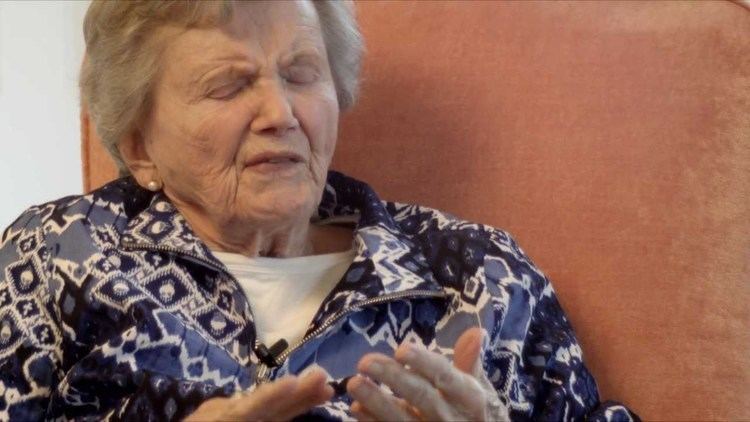 Chenery's life changed when her father became disabled. He was admitted to New Rochelle Hospital in late February 1968 and remained there until his death in January 1973. Always profitable, the stable began losing money in the late 1960s, exacerbated by her father's illness. Chenery's siblings originally planned to sell the operation when their father could no longer run it. Chenery, however, wanted to try to fulfill her father's dream to win the Kentucky Derby. The housewife and mother of four children was elected president of the board of Meadow Stud, which ran the racing stable. In 1969, she fired long-time trainer Casey Hayes. Chenery consulted with longtime family friend and business associate Bull Hancock of Claiborne Farm, and on his advice hired Roger Laurin to train and manage the Meadow Stable horses. Laurin helped to cut costs and return the operation to profitability before leaving to train for the powerful Phipps family stables. In May 1971, Chenery hired his father, Lucien Laurin, and in 1972 they guided the Meadow Farm's colt Riva Ridge to victory in the Kentucky Derby and Belmont Stakes and the two-year-old Secretariat to 1972 American Horse of the Year honors. The following year, Secretariat captured the imagination of racing fans worldwide when he became the first Triple Crown winner in 25 years. Both horses were inducted into the National Museum of Racing and Hall of Fame.
The Breeding of Secretariat
Although Christopher Chenery was recorded as the official breeder of Secretariat, Penny Chenery had already taken control of Meadow Stables after her father became ill. It was Penny Chenery who made the decision to breed their mare Somethingroyal to Bold Ruler. The first mating in 1968 produced the filly The Bride. The second breeding, in 1969, resulted in Secretariat.
In 1983, Chenery, Martha F. Gerry, and Allaire du Pont became the first women to be admitted as members of The Jockey Club. From 1976 to 1984, Chenery served as president of the Thoroughbred Owners and Breeders Association. Also in 1976, she became a member of the Executive Committee of the American Horse Council, the horse industry trade association in Washington, DC. She also served as a member of the judges' panel of the Jockey Club which bestows the Dogwood Dominion Award. In addition, she helped found the Thoroughbred Retirement Foundation, an organization dedicated to saving Thoroughbred horses no longer able to compete on the racetrack from possible neglect, abuse and slaughter.
In addition to breeding Secretariat, Chenery bred Saratoga Dew, who became the first New York-bred horse to ever win an Eclipse Award when the filly was voted the 1992 American Champion Three-Year-Old Filly.
In 2003 the Arlington Park track established the annual "Penny Chenery Distinguished Woman in Racing Award". In 2006, the National Thoroughbred Racing Association honored her with the Eclipse Award of Merit for a lifetime of outstanding achievement in thoroughbred racing. In 2009, she was awarded the Smith College Medal for extraordinary professional achievement and outstanding service to her community.
A long-time resident of Westchester County, New York, Chenery spent her final years near her children in Boulder, Colorado.
Chenery was portrayed by actress Diane Lane in the 2010 motion picture Secretariat, released on October 8, 2010. Chenery herself appeared in a cameo role in the film as a spectator at the Belmont Stakes.
Penny Chenery died on September 16, 2017 at her home in Boulder, Colorado from complications from a stroke. She was 95 years old.
References
Penny Chenery Wikipedia
(Text) CC BY-SA