United States




6.2% (Feb 2015)




19.3 sq mi




Pennsylvania



Penn Hills is a township with home rule status in Allegheny County, Pennsylvania, United States. The population as of the 2010 census was 42,329, making it Pittsburghs second largest suburb by population after Hempfield Township in Westmoreland County. Penn Hills is the largest municipality in Allegheny County, outside the city of Pittsburgh.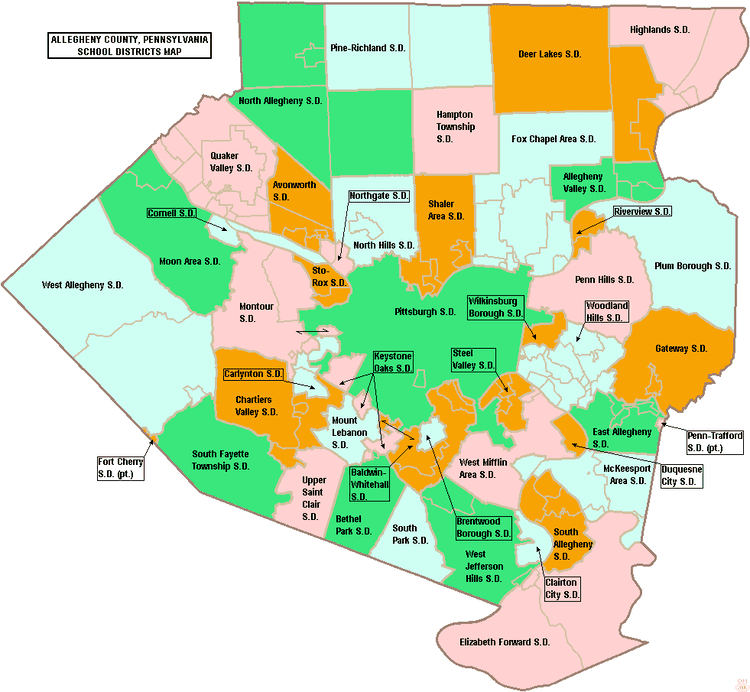 In 1788, when Allegheny County was formed, the area now known as Penn Hills was part of Pitt Township. On January 16, 1850, Robert Logan, Thomas Davison and Daniel Bieber were appointed by the court to review the boundaries of a new township to be formed from the northwestern part of Wilkins. This new township was formed and named Adams, until August 1850 when the action of the court was reconsidered to change the name to McNair Township. The name was again changed to Penn Township by Act of Assembly and approved on February 10, 1851. In 1958 Penn Township became Penn Hills Township, and in 1976 Penn Hills became a home rule municipality. The earliest population was given in 1860, when there were 1,821 people living in Penn Township. The population grew to 2,685 in 1870 and 3,291 in 1880. The local high school is Penn Hills High School (PHHS) and the school mascot is a Native American.

Penn Hills is located at 40°28?34?N 79°50?0?W (40.476218, -79.833302).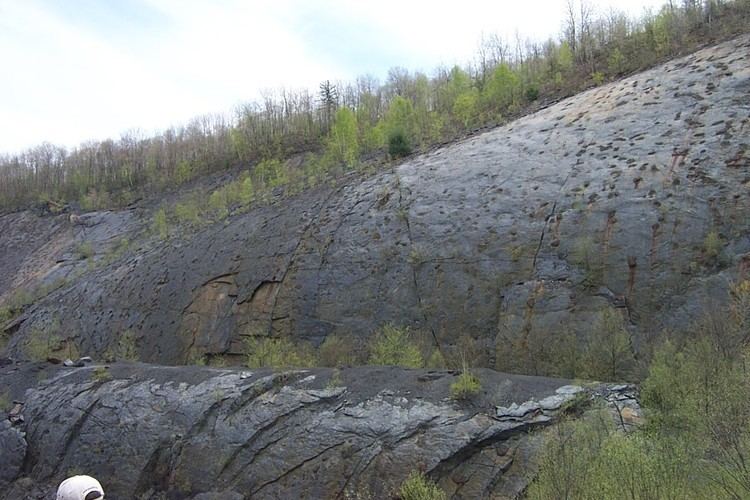 According to the United States Census Bureau, the township has a total area of 19.3 square miles (50 km2), of which 19.0 square miles (49 km2) is land and 0.3 square miles (0.78 km2), or 1.40%, is water.
Penn Hills uses the ZIP codes of 15235 and 15147; and the community is within area code 412 and area code 878.
Penn Hills Township, Allegheny County, Pennsylvania Wikipedia
(,)http://upload.wikimedia.org/wikipedia/commons/8/83/Map_of_Allegheny_County_Pennsylvania_School_Districts.png(,)http://www.mapofus.org/_maps/images/pa/Allegheny2.jpg(,)https://familysearch.org/learn/wiki/en/images/6/6d/Allegheny_County_PA_Map.png(,)http://berks.pa-roots.com/maps/weilertownshipmap.gif(,)http://upload.wikimedia.org/wikipedia/commons/thumb/0/0e/Map_of_Allegheny_County_Pennsylvania_With_Municipal_and_Township_Labels.png/600px-Map_of_Allegheny_County_Pennsylvania_With_Municipal_and_Township_Labels.png(,)https://stage.familysearch.org/learn/wiki/en/images/b/b1/Allegheny_county_pennsylvania_townships.png(,)http://usgwarchives.org/maps/pa/county/berks/1876/berks.jpg(,)http://www.pa-roots.com/~northampton/graphics/twnmap.gif(,)https://familysearch.org/learn/wiki/en/images/b/b9/Berks_county_pennsylvania_townships.png(,)https://genpa.org/sites/default/files/Allegheny.jpg
(,)http://elizabethtownshippa.com/wp-content/uploads/2012/10/hb-river.png(,)http://upload.wikimedia.org/wikipedia/commons/7/71/Bear_Valley_Whaleback_DCP_0776.jpg(,)http://alleghenysc.org/wp-content/uploads/2011/04/penn-forest-green-burial.jpg(,)https://cdn0.sussexdirectories.com/build/build_photos/sized/93/25/1012593-155025-1_500x500.jpg%3Fpu%3D1387002344(,)https://cdn4.sussexdirectories.com/build/build_photos/sized/68/16/1001668-167254-2_500x500.jpg%3Fpu%3D1387463132(,)http://upload.wikimedia.org/wikipedia/commons/thumb/1/17/Allegheny_County_Pennsylvania_incorporated_and_unincorporated_areas_Mt._Lebanon_township_highlighted.svg/1280px-Allegheny_County_Pennsylvania_incorporated_and_unincorporated_areas_Mt._Lebanon_township_highlighted.svg.png
(,)http://archives.hud.gov/reports/plan/pa/pennhpa3.gif(,)http://archives.hud.gov/reports/plan/pa/pennhpa1.gif(,)http://www.loopnet.com/xNet/MainSite/MarketTrends/Chart.aspx%3FID%3D91736535870622487901%26LT%3DFS%26CATID%3D90