Similar

Dickens Hill, Paul Scheuring, Prison Break
Penitenciar a federal de sona hun
Penitenciaría Federal de Sona (English: The Federal Penitentiary of Sona) Is a fictional prison featured in the 2005 TV series Prison Break. The prison is set in Panama and is the main setting for the series' third season.
Contents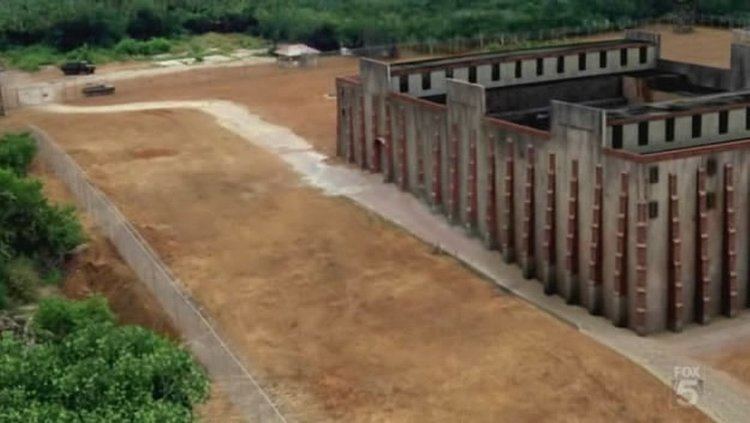 Description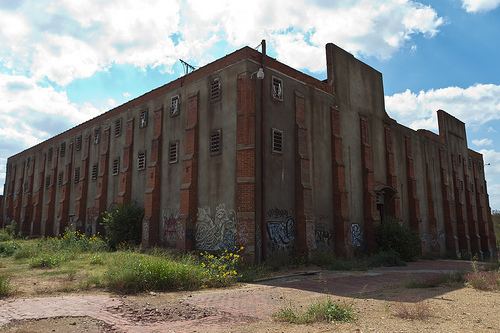 Although there are many differences between the two, Sona is based on, or at least inspired by, the notorious Carandiru Penitentiary, a prison which was operational from 1956 to 2002 in São Paulo City, Brazil but was most well known for a massacre that occurred in 1992. As explained in the first episode of Season 3, it seems that anyone who gets put into Sona is there for life. Due to a prison riot the year before Season 3 takes place, Sona is no longer run by guards from within. Instead, guards only patrol from outside on the boundaries, leaving the prisoners to fend for themselves inside the walls. As stated by Lechero, it is only rules that will stop the inmates from becoming savages, and as such, Lechero runs Sona on the inside, with his rules in place.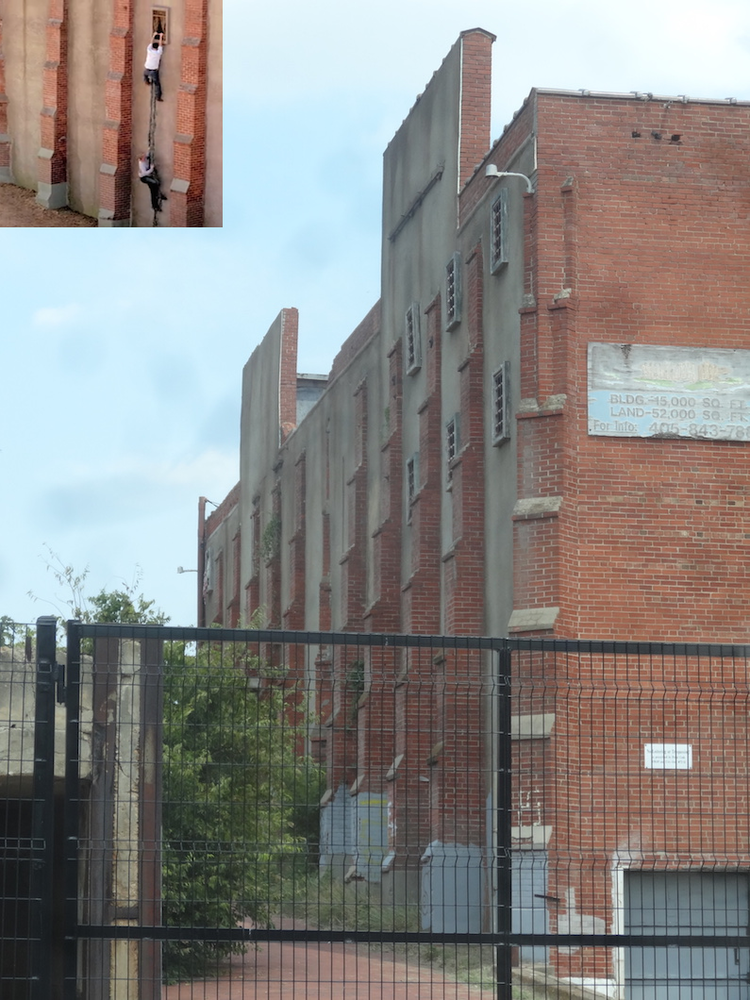 The prison first appeared in the finale of Prison Break's Season 2, Sona. Michael Scofield was sent there after his self-sacrifice and confession to Sara Tancredi's crime of killing William "Bill" Kim. Alexander Mahone was also incarcerated in this episode for possessing illegal drugs, although he was set up by Michael. Brad Bellick was also set up and found himself there, though this was by Theodore "T-Bag" Bagwell for first degree murder. Sona becomes the main location in Season 3, with seven of the ten lead cast members of the season finding themselves within Sona's walls at some point. Theodore "T-Bag" Bagwell is incarcerated from episode 1 of season 3, while Fernando Sucre ends up there in the Season 3 finale. Norman "Lechero" St. John, McGrady, and James Whistler are the characters that are first introduced inside Sona. The prison is the second that Scofield, Bellick, and Sucre have been incarcerated in, and at least the third one T-Bag has been in.
The fake prison set is actually located and filmed in three locations in Dallas-FW: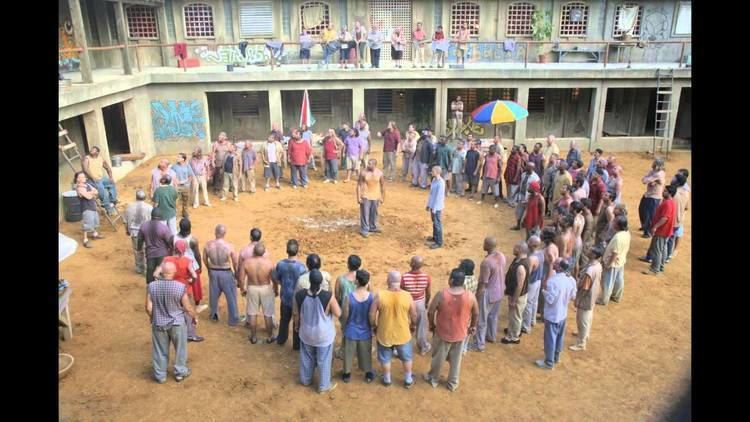 The exterior prison scenes were filmed at an old meat packing plant in The Historic Fort Worth, Texas Stockyards. It is surrounded by the ruins of the Swift/Armour Meat Packing plant.
The inside/yard scenes were filmed in Dallas on a set at an old converted juvenile jail on Harry Hines, south of Parkland Hospital, just east of I-35.
Many other scenes filmed at the Studios at Las Colinas in Irving, Texas.
The dangers of Sona
One vital aspect that sets Sona most apart from Fox River is the chicken foot. Any grievances between inmates can be decided by method of the chicken foot, which involves one inmate giving the chicken foot to another and hence challenging them to a fight to the death. Once the chicken foot has been handed to an inmate, they have no choice but to fight, and as the rules of Sona state, fight to the death. With the rest of the prison watching and forming a circle around the fighting pair, the inmates battle it out until one is dead, with Lechero acting as the referee, and each inmate allowed to use no more than his bare hands. As Lechero says "Two men go in, one man comes out". In the first episode of Season 3, Scofield is given the chicken foot, and is forced to fight with only the advice of Mahone, before his opponent is given a weapon and attempts foul play, signaling Mahone to finish him off in Scofield's place. Later in the season, Bellick also attempts foulplay, by dipping rags in acetone and wrapping them around his knuckles, which he then uses to stuff in his opponents face, rendering him delirious.
Although the guards remain outside the prison for most of the time, they are still heavily armed and very dangerous. Between the very outer fence and the walls of Sona is No Man's Land. Guards frequently watch this area for any escapees. In episode 1 of Season 3, an inmate that Bellick had somewhat befriended escapes through a broken window out into No Man's Land, where he is shot to death after attempting to run across (See Escapes below.) Even a rat coaxed by food scraps thrown into the area by Scofield, at night, is nearly immediately shot at. As the perimeter guards double in number at night, Michael says that a night-time escape is impossible. However, Lechero, T-Bag and Bellick all try to escape in the early hours of the morning under the cover of darkness, but in vain. In the break-out attempt, Lechero is shot and severely wounded by one of the tower guards.
Methods of torture such as a hot box and waterboarding are also used by the guards of Sona, both in the episode "Boxed In".
Escapes
There have been many escape attempts but only two were successful.
A prisoner named Sapo tried to escape by pulling off the bars in the prison and running for the fence. He was shot and killed.
Scofield and Whistler tried to escape from Sammy's cell through the window with a makeshift ladder. The timing needed to be perfect, because at 3:13 pm the sunlight blocked the guards' vision in their direction, however they climbed inside when cloud cover ruins their plan.
In the episode Bang & Burn, The Company unsuccessfully attempts to use helicopters to aid the escape of Whistler.
One successful escape from Sona occurred when Michael set up Lechero, T-Bag and Bellick to be captured in an escape attempt as a diversion, so that he, Whistler, Mahone and McGrady could escape via a hidden tunnel and a hole in the outer fence created by Sucre.
After a riot in the prison 27 days after Michael's escape, a fire started by T-Bag burns SONA down allowing Sucre, Bellick, and the other prisoners to escape.
Timeline
In Sona, Scofield, Mahone and Bellick are all incarcerated.
In Orientación, T-Bag arrives.
In Hell or High Water, Scofield, Mahone, McGrady and Whistler escape.
In The Art of the Deal, Sucre is incarcerated, while T-Bag takes over Lechero's position as the Leader (ironically on a platform of 'equality' for all). Michael is quoted by Gretchen to be the first one to break out of Sona.
In Scylla, it is revealed that 27 days after Michael's escape that Sona has burnt down as a result of a riot.
In The Legend, Sucre tells Lincoln that it was T-Bag who set Sona on fire and told all the inmates to run saying, "They can't shoot us all".
The Escapees' Crimes
Michael Scofield: Second Degree Murder of Bill Kim actually committed by Sara Tancredi.
James Whistler: First Degree Murder of the Panamanian mayors son in a bar fight. (Deceased)
Alexander Mahone: Possession of illegal drugs, set up by Michael Scofield. (Exonerated)
Luis 'McGrady' Gallego: Car Robbery. (Escaped)
Theodore "T-Bag" Bagwell: First Degree Murder of a prostitute. (Incarcerated)
Fernando Sucre: Aiding and Abetting prisoners.
Brad Bellick: Set up for First Degree Murder actually committed by Theodore Bagwell. (Deceased)
References
Penitenciaría Federal de Sona Wikipedia
(Text) CC BY-SA