8

/

10

1

Votes

Alchetron

8

Rate This





Ville Salminen
Pekka and Pätkä (Finnish: Pekka ja Pätkä) is the name of several comedy films produced by Suomen Filmiteollisuus in the 1950s in Finland, based on the popular Finnish comic characters Pekka Puupää (played by Esa Pakarinen) and Pätkä (Masa Niemi), who can be said to be the Finnish version of Stan and Ollie. The director of the first movie was Ville Salminen and the rest of the movies are directed by Armand Lohikoski, except for the last one which was directed by Aarne Tarkas based on the comic books. Screenplays were written mostly by Reino Helismaa.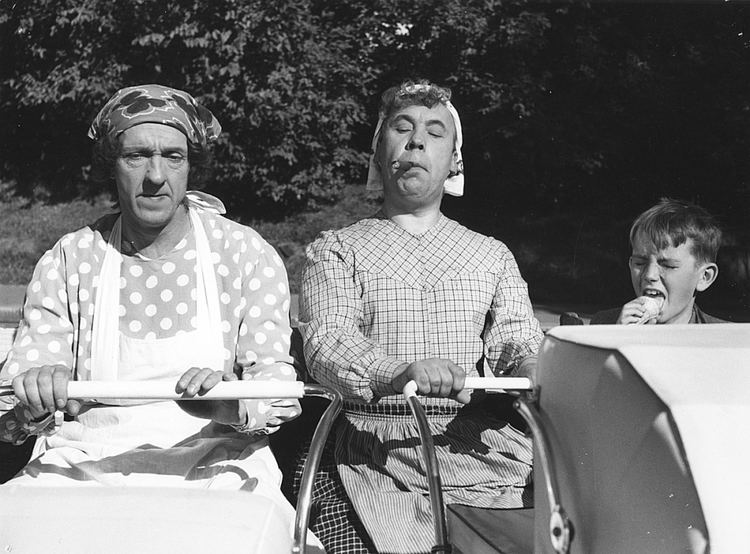 Pekka Puupää is a tall and lanky man who lives in Helsinki with his strict and controlling wife Justiina (played by Siiri Angerkoski). He is a very kind man but probably not the sharpest knife in the drawer. In addition to his height, his most recognizable feature is the daisy attached to his hat. His last name translates to the Finnish equivalent of the expression "blockhead". In the films he speaks with a distinct Savo dialect which adds hilarity to his character.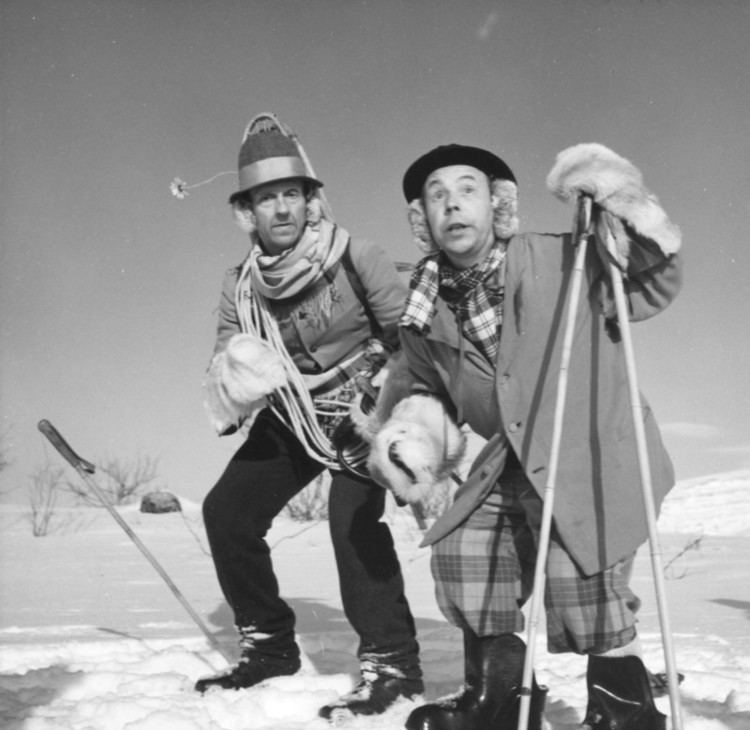 Pekka's best friend Pätkä is a short and stocky man, whose past is not known. He knows many sayings and usually utters them whenever he has the chance to do so. He is the more intelligent member of the pair.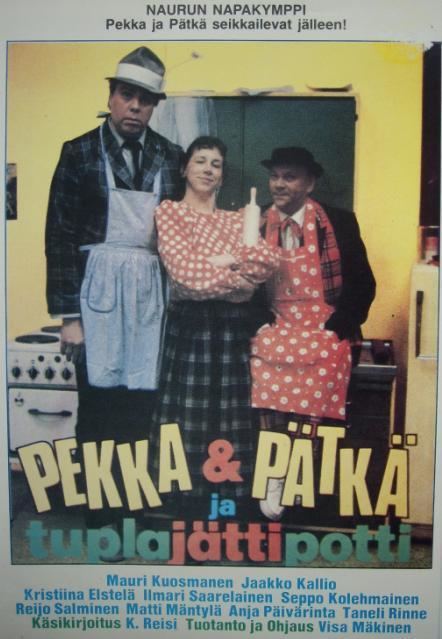 Though the films are very much beloved by Finnish audiences (and receive regular airings on the YLE) the overall quality of the series has often been put to question. In interviews Armand Lohikoski also noted that filming the comedies was far from easy and he feels that the overall quality of the films did suffer because they were made with a low budget and often with volume only in mind. Understandably the films have never been popular with critics.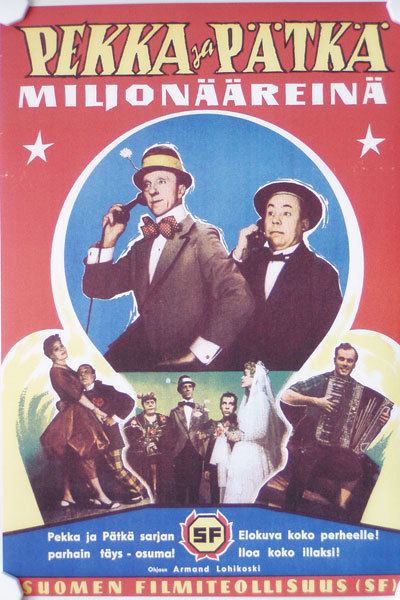 Several incidents, particularly the less-than-believable Yeti costume from the 1954 film were some of the things that Lohikoski was never proud of. Also the alcoholic tendencies of Masa Niemi caused problems when he refused to come to shootings. The film series eventually ended after Niemi committed suicide.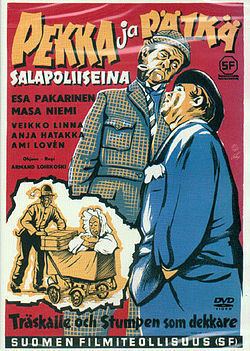 Also potentially racist depictions of blacks and Arabs have also caught the eyes of contemporary critics, though it could be argued that the Arabs from the 1958 film were depicted as required. However the final 1960 film Pekka and Pätkä as Negroes has received much criticism due to its title. Many however feel that the criticism is harsh, due to the term being quite neutral in Finnish language at the time, and the theme of the main-characters posing as blacks only takes up a small portion of the actual film. It is perhaps notable that Pikkarainen calls the pair "cannibals", but again this is a very brief and unimportant part of the film which (as usual) turns against Pikkarainen at the end.
Another more plainly offensive scene was from a dream-sequence in one of the films in which Pekka and Pätkä are bathing in a pot, surrounded by African natives, oblivious to the fact that they are being cooked alive.
Original films:
Pekka Puupää (1953)
Pekka Puupää kesälaitumilla (Pekka and Pätkä on a summer holiday) (1953)
Pekka ja Pätkä lumimiehen jäljillä (Tracing The Abominable Snowman) (1954)
Kiinni on ja pysyy eli Pekan ja Pätkän uudet seikkailut (Fixed and last aka the new adventures of Pekka and Pätkä) (1955)
Pekka ja Pätkä pahassa pulassa (In big trouble) (1955)
Pekka ja Pätkä puistotäteinä (As playground supervisors) (1955)
Pekka ja Pätkä salapoliiseina (As private eyes) (1957)
Pekka ja Pätkä ketjukolarissa (In a pile-up) (1957)
Pekka ja Pätkä sammakkomiehinä (As frogmen) (1957)
Pekka ja Pätkä Suezilla (On Suez) (1958)
Pekka ja Pätkä miljonääreinä (As millionaires) (1958)
Pekka ja Pätkä mestarimaalareina (As master painters) (1959)
Pekka ja Pätkä neekereinä (As negroes) (1960)
Tributes:
Pekka & Pätkä ja tuplajättipotti (Double jackpot) (1985)
Pekka Puupää poliisina (As policemen) (1986)
Pekka ja Pätkä levottomina (Being restless) (planned in 2005, not made to date)
The 1958 film On Suez is a strict sequel to As Frogmen, continuing where the last movie left off. This is the only sign of consistent continuity in the series, apart from random mentions of events in previous films.
Pekka and Pätkä Wikipedia