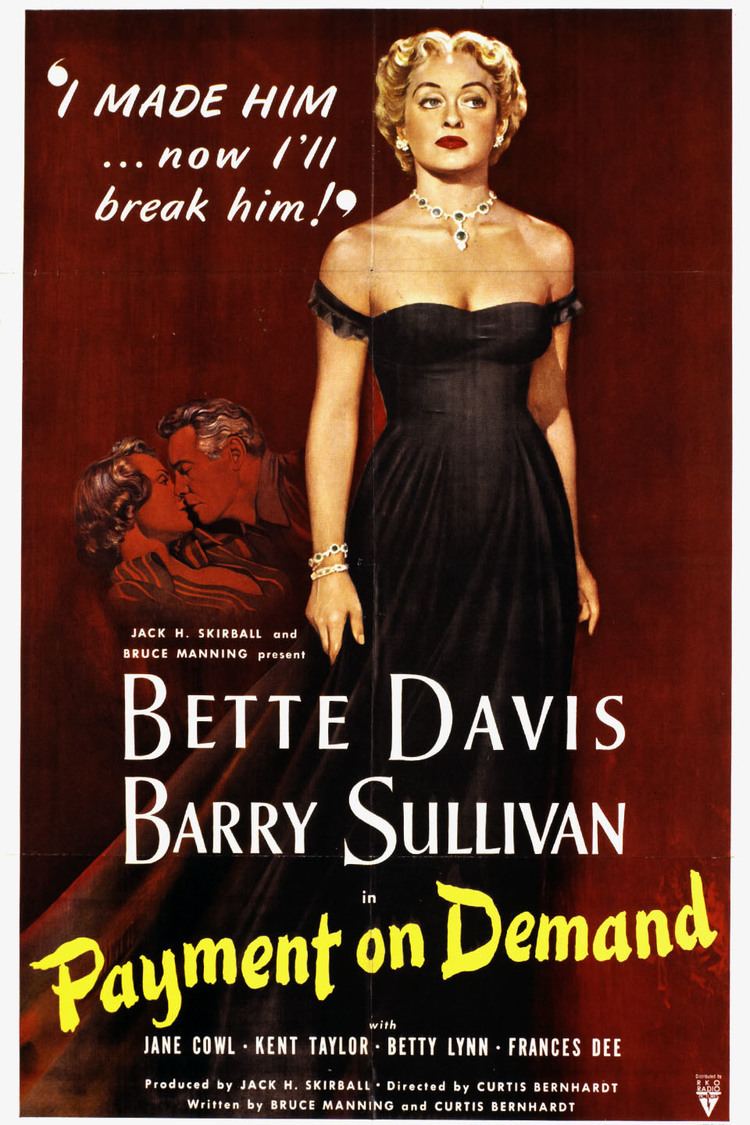 In the opening scene, San Francisco socialite Joyce Ramsey expresses concern about the working-class background of her daughter Martha's boyfriend Phil, and her husband David, tired of his opportunistic wife's social ambitions, asks her for a divorce and moves out, prompting her to look back on their marriage.
Via a flashback, we learn about the couple's humble beginnings and discover how they worked their way into the world of the nouveau riche. David is a Santa Rosa attorney with no clients, working on construction jobs with his law partner Robert Townsend to support his bride, who serves as the struggling firm's secretary. Finding herself pregnant, Joyce schemes to land Swanson, a former factory worker with a valuable steel-making patent, as a client. She succeeds at getting him to hire David alone, and when her plot eventually is discovered, Robert quits. David is furious with his wife, but she placates him by convincing him her sole intent was to help him and their unborn child.
Back in the present, Joyce is forced to admit to her daughters their father has left her when a society columnist questions his move. She learns from a friend David has been seen with another woman and hires a private detective to investigate.
Another flashback, and David, now an executive in Swanson's company, announces he has been transferred to San Francisco but wants to live in the suburbs. Joyce, longing for the excitement of city living, changes his mind. Eventually she meets Emily Hedges, and the two, bonded by their social-climbing aspirations, become close friends. An additional flashback which occurs in the not-so-distant past reveals Robert Townsend, in desperate need of $15,000, arrives at the Ramsey home to request a loan, and Joyce tells him David is away on business and she is unable to help him. Her husband learns of her lie and comes to his former partner's aid, accusing Joyce of being callous.
A return to the present, where David and girl friend Eileen Benson, alone in his apartment, are discovered by the detective Joyce hired. During a divorce settlement a few days later, Joyce proceeds to demand all of David's assets, threatening to reveal his infidelity and girlfriend before a court if he does not comply with her demands. David complies with Joyce's demands and instructs his solicitor to do so before leaving the proceedings in haste.
While on a Caribbean cruise, Joyce meets Englishman Anthony Tunliffe. During a stop in Port-au-Prince, the two visit the now-divorced, deluded, and alcoholic Emily living with a gigolo, and she expresses concern for Joyce's future. When Joyce learns Anthony is married and looking for nothing more than an extramarital affair, she leaves the ship and returns home.
At Martha and Phil's wedding, Joyce and David meet. When he takes her home, he suggests they start anew. Joyce hesitates, wanting to be certain he loves rather than pities her, before committing herself to a reconciliation.
In his review in The New York Times, Bosley Crowther said, "Miss Davis performs most capably, achieving a surface appearance of feminine churlishness that might almost be real. Likewise, the luscious surroundings in which RKO has arranged for her to perform have, at least, the beguiling intimations of unlimited wealth and taste. But, unfortunately, the script by Bruce Manning and Curtis Bernhardt includes everything but a simple and convincing demonstration of the reasons why a marriage hasn't clicked . . . this domestic drama, which Mr. Bernhardt has staged, is entirely a vehicle for Miss Davis to pull with a firm theatrical grip across the screen."
Variety said the film "makes a point of avoiding the pitfalls of soap opera fiction in which emotional and physical crises are developed in rapid succession. Bette Davis is in top form. Her interpretation . . . has great believability . . . Barry Sullivan handles [his role] neatly and with a quiet dignity."
TV Guide rates it three out of a possible four stars and adds, "Bypassing all the usual soapy stuff, this film offers an adult look at some of the reasons why people part company . . . An honest story with good acting and direction, [it] moves over familiar ground, but laughs are in very short supply here and would have helped considerably."