House

Glucksburg




Mother

Anne Marie of Denmark





Religion

Greek Orthodox


Name

Pavlos, Prince







Born

20 May 1967 (age 55)Tatoi Palace, Tatoi, Greece (

1967-05-20

)


Issue

Princess Maria OlympiaPrince Constantine-AlexiosPrince Achileas AndreasPrince Odysseas-KimonPrince Aristidis-Stavros




Father

Constantine II of Greece


Spouse

Marie-Chantal, Crown Princess of Greece (m. 1995)




Siblings

Prince Nikolaos of Greece and Denmark




Children

Princess Maria-Olympia of Greece and Denmark




Parents

Constantine II of Greece, Queen Anne-Marie of Greece




Grandparents

Paul of Greece, Frederica of Hanover, Ingrid of Sweden, Frederick IX of Denmark




Similar People

Marie‑Chantal - Crown Princess, Constantine II of Greece, Queen Anne‑Marie of Greece, Prince Nikolaos of Greece a, Princess Alexia of Greece a
Greece: Crown Prince Pavlos Wedding
Pavlos, Crown Prince of Greece, (Greek: Παύλος; born 20 May 1967) is the eldest son and second child of Constantine II, the last King of Greece from 1964 to 1973 and his wife, Anne-Marie of Denmark. Pavlos was heir apparent to the throne of Greece and was its crown prince from birth, remaining so during his father's reign until the monarchy's abolition.
Contents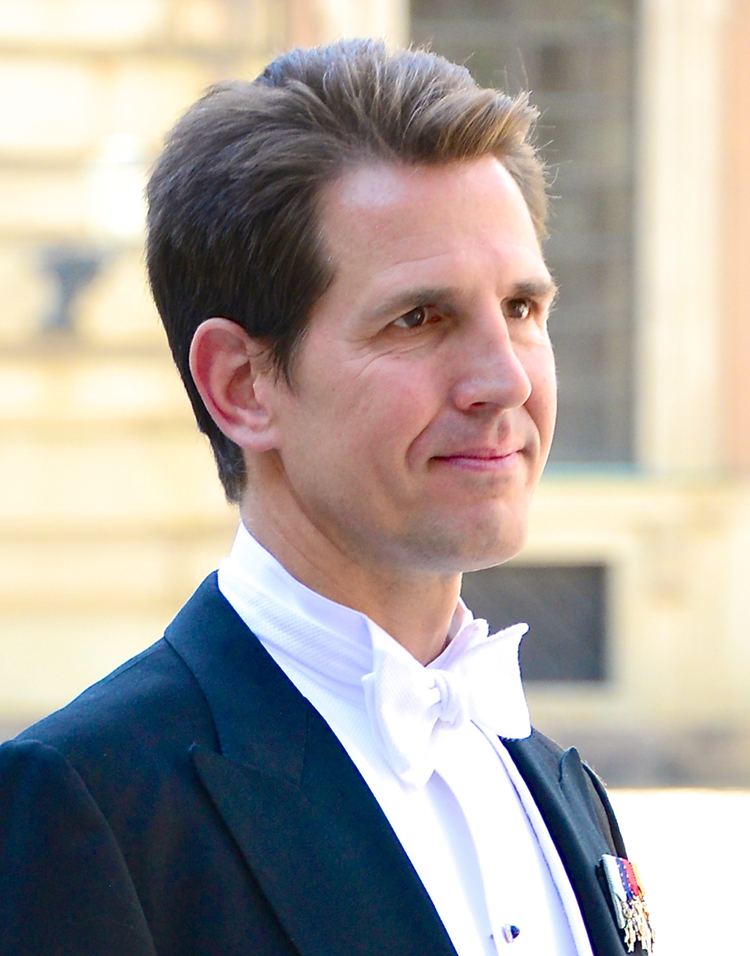 Since reaching adulthood, he has lived in New York City and London, working as an investment consultant. He is an experienced bluewater yachtsman and crews on the multi-record-breaking monohull Mari-Cha IV owned by businessman and father-in-law, Robert W. Miller.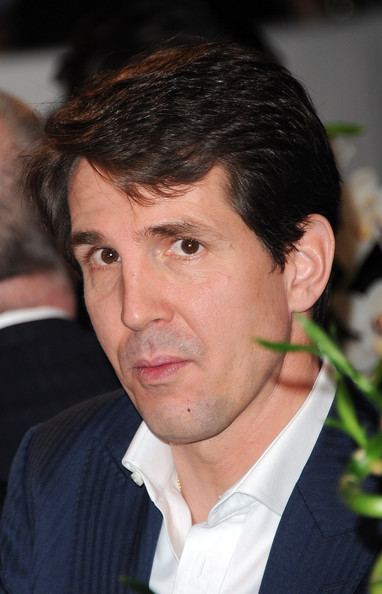 Birth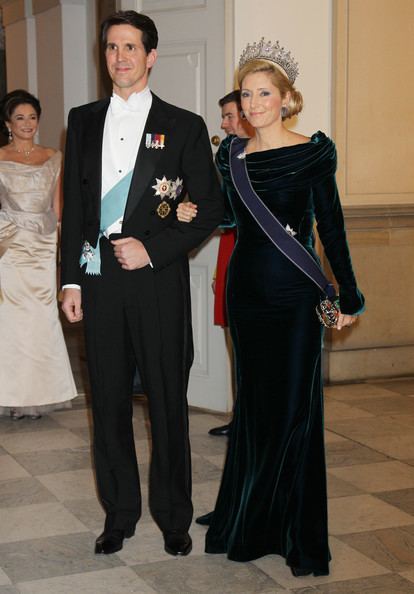 Pavlos was born on 20 May 1967 at Tatoi Palace in Athens, to King Constantine II and Queen Anne Marie. His mother is the youngest sister of Queen Margrethe II of Denmark and his father is a brother of Queen Sophia of Spain. His maternal grandparents were King Frederick IX of Denmark and his wife Princess Ingrid of Sweden.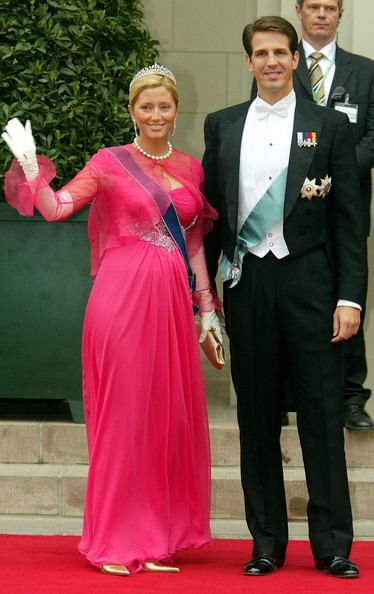 He displaced his older sister, Alexia, born in 1965, as heir to the throne, Greece's order of succession adhering to male-preference primogeniture.
Military coup and abolition of the monarchy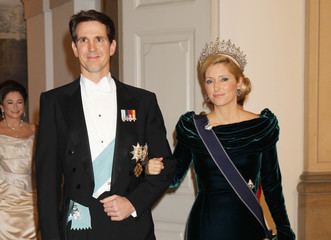 Pavlos was born into a turbulent era in Greek politics. His father, King Constantine II, ascended to the throne on 6 March 1964, aged 23, following the death of his father, King Paul. His mother, the 20 year-old Queen, would give birth to Pavlos barely a month after the coup d'état which ended democratic rule in Greece over the King's objections on 21 April 1967, ushering in the "Regime of the Colonels", led by Georgios Papadopoulos. In December of that year, King Constantine attempted a counter-coup, but could not rally sufficient military support. Pursued by supporters of the junta, the King fled with his wife, children, mother and sister to Rome. From Rome they went to Copenhagen, and lived with Queen Ingrid of Denmark.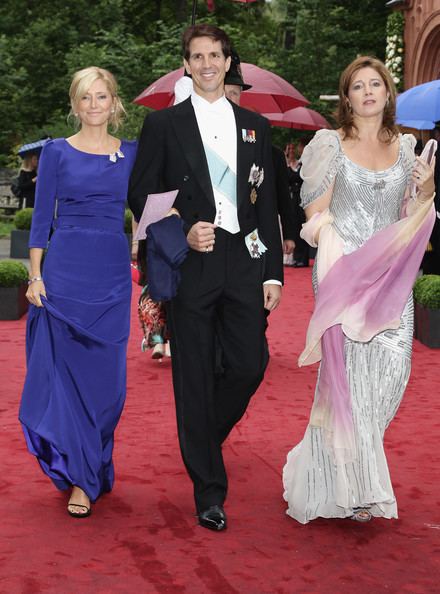 During the years 1967–1973, Greece remained officially a monarchy, with a regency appointed while the king lived in exile. On 1 June 1973, Constantine II was declared deposed and Georgios Papadopoulos became the self-appointed President of Greece.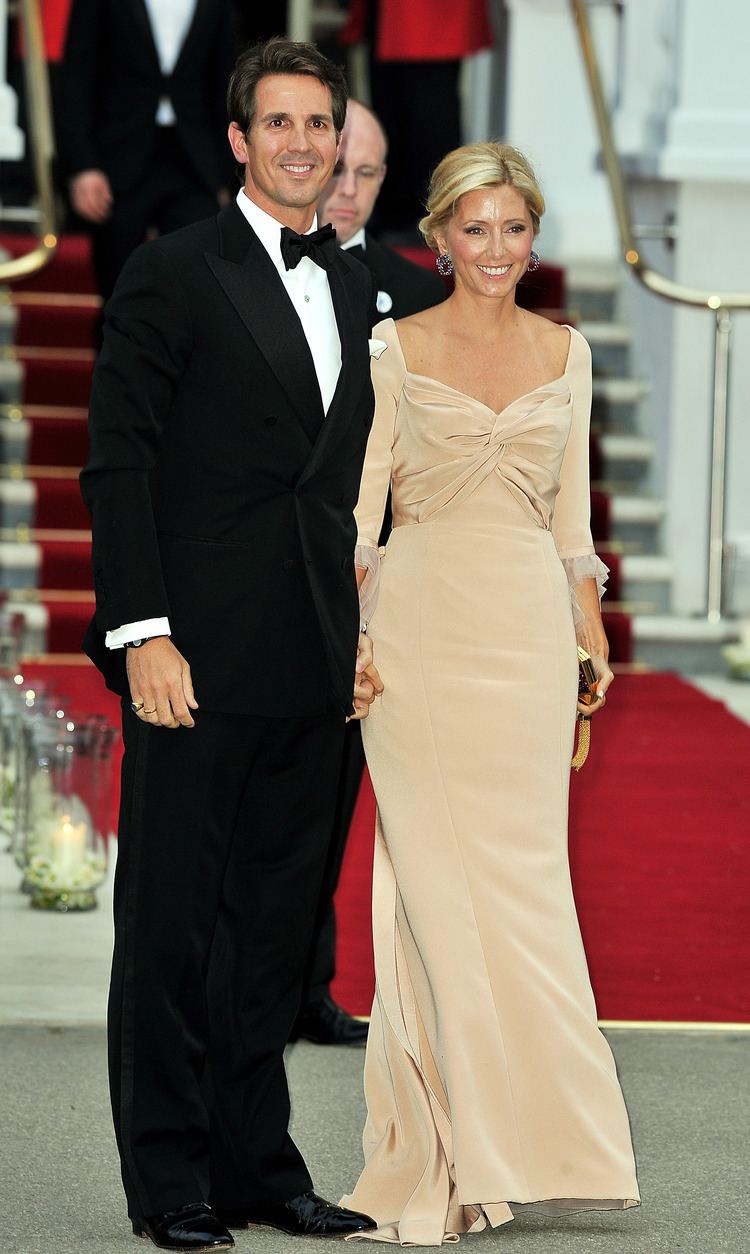 On 17 November 1974, the Greek legislative election, 1974 was held, resulting in a victory for Constantine Karamanlis and his New Democracy party. Less than a month later, on 8 December, the Greek plebiscite of 1974 confirmed a referendum of the previous year: the majority of Greek voters preferred a republican constitution (69%) to restoration of the monarchy (31%).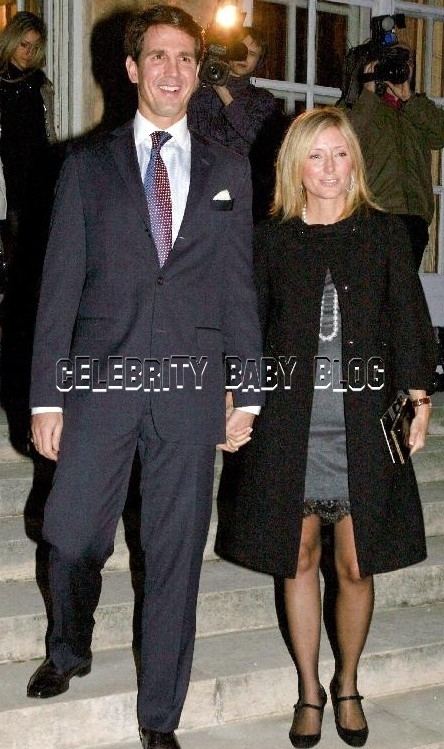 Constantine II accepted that his reign was at an end. He and Anne Marie had been living with their family in London for several years. Pavlos' youngest siblings were born in London, Theodora in 1983 and Philippos in 1986.
Education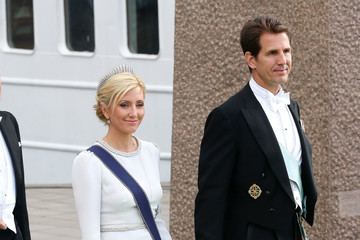 Pavlos was educated in London at the Hellenic College of London, founded by his parents. He attended the Armand Hammer United World College, Montezuma, NM, USA from 1984-86. After completing Sandhurst School, he was commissioned a second lieutenant in the Royal Scots Dragoon Guards. While sharing a house in Washington, DC from 1993 he and his cousin, Felipe VI of Spain, then Prince of Asturias, attended Georgetown University where each obtained a Master of Science in Foreign Service in 1995.
Marriage and issue
Pavlos married British-born heiress Marie-Chantal Miller, whom he had met at a party three years earlier in New Orleans, on 1 July 1995. The Greek Orthodox rite wedding at St Sophia's Cathedral, London drew a rare modern panoply of royalty, but the nuptials proved unavailing and had eventually to be repeated civilly (not normally required in the UK) in Chelsea because of an obscure law requiring that marriages in England be conducted in English.
After their marriage, the couple took up residence in Greenwich, Connecticut, the job that Pavlos obtained with the Charles R. Weber ship-broking company being headquartered there. Later, he went to work at a New York City firm as an investment portfolio manager, before relocation to London for their children's education in 2004. The couple have five children: Maria-Olympia (b. 1996), Constantine-Alexios (b. 1998), Achileas-Andreas (b. 2000), Odysseus-Kimon (b. 2004), and Aristidis-Stavros (b. 2008).
Titles and styles
From birth, Pavlos was the heir apparent to the throne of Greece and as such he was referred to as the Crown Prince of Greece with the style of Royal Highness. Following the deposition of the Greek monarchy in 1973, these titles and styles are no longer legally recognised by the democratic government in Greece but Pavlos is often referred to as such in the press and media and recognized as such by foreign courts. Pavlos is a male-line descendant of Christian IX of Denmark, and is thus a prince of Denmark, with the style of Highness.
Honours
Dynastic Orders of Greece :
Knight Grand Cross of the Order of the Redeemer
Knight Grand Cross of Order of St. George and St. Constantine
Knight Grand Cross of Order of George I
Knight Grand Cross of Order of the Phoenix
Commemorative badge for the centenary of the Royal House of Greece
Foreign honours
Denmark : Knight of the Order of the Elephant (R.E.)
Sweden : Recipient of the 50th Birthday Badge Medal of King Carl XVI Gustaf
Abanyiginya Dynasty : Knight Grand Collar of the Royal Order of the Drum (Rwanda)
Ancestry
Pavlos was a direct descendant of three reigning sovereign monarchs at birth. He was the eldest son of the King of Greece, grandson of the King of Denmark and great-grandson of the King of Sweden, all living and enthroned when he was born. His paternal aunt, Queen Sofía of Spain, was Queen Consort of Spain. His maternal aunt, Margrethe II of Denmark, is the reigning Queen of Denmark.
By male-line descent, he is a member of the Schleswig-Holstein-Sonderburg-Glücksburg branch of the House of Oldenburg.
Pavlos is a scion multiple times of the "Grandparents of Europe", due to Royal intermarriage. As a result, he descends from Christian IX of Denmark through three of his children; in the male line through George I of Greece, in the female line through Frederick VIII of Denmark and through King Christian's daughter Princess Thyra, Duchess of Cumberland. He also descends thrice from Queen Victoria: once through her third son Prince Arthur, Duke of Connaught and Strathearn, and twice through her eldest daughter Victoria, Princess Royal.
References
Pavlos, Crown Prince of Greece Wikipedia
(Text) CC BY-SA