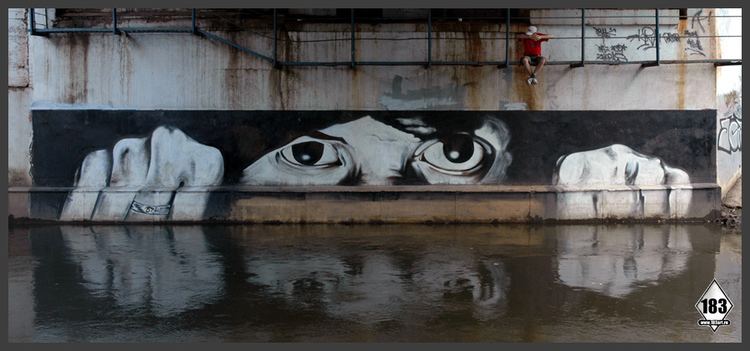 The works of Pavel 183 range from murals spray-painted on public structures to combinations of audio and video, at times accompanied by a political message. His works have been compared with those of the British street artist Banksy, and U.S. artist Keith Haring. Like Banksy, Pavel has chosen to keep his true identity a secret, revealing only a few biographical details on his website, including his birth and residence in Moscow and his degree in communicative design. However, he did not like the comparison, after 14 years spent forming his own style.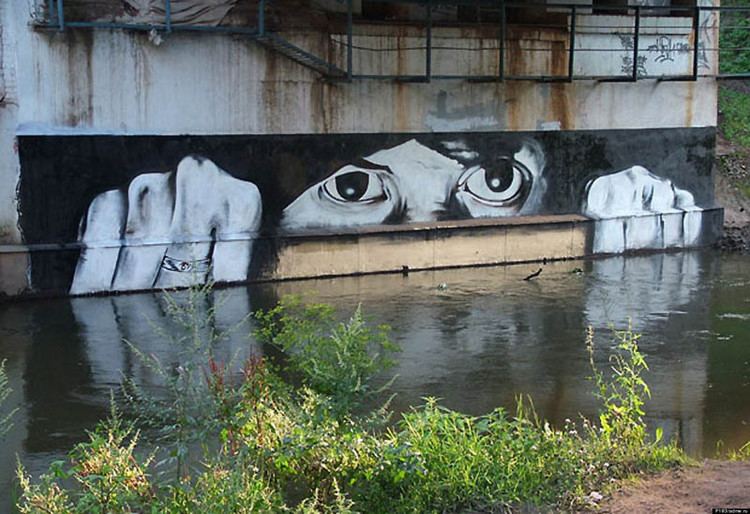 Despite his degree in design, he used to attack advertising for its power to deprive people of free will. He also describes designers as money makers and contrasts them with real artists, whose work he respects most. He was best known for his socially critical installations and grey-scale photorealistic murals. Later in his career, Pukhov explored different techniques of creation, eventually learning to draw in the dark with lights and to incorporate existing environmental aides, such as Moscow's waterways and concrete spaces.
While his works addressed political issues, he claimed not to consider himself a "political artist". One of his last works addresses the issue of the 2011 Russian legislative election, the results of which many in Moscow and around Russia have disputed.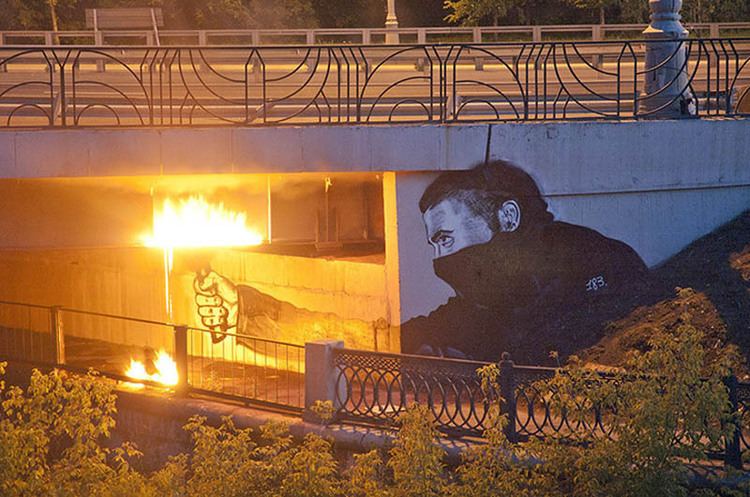 He received a degree in communicative design, but never used the techniques he learned during his studies. He though had several jobs besides his nocturnal graffiti career, such as System administrator work, designer, restorer, art director, etc. In 2012 he received the sudden attention of the international press.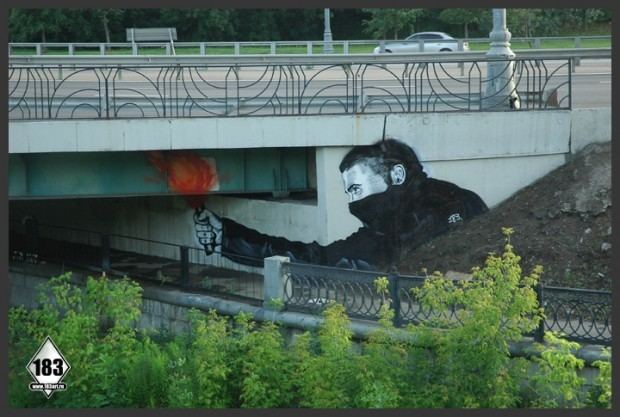 Between 2012 and 2013, he was commissioned by theatrical production company Teatralnoye Delo to design the scenery for the rock musical Todd. Teatralnoye Delo's spokeswoman Regina Vartsan was the one to announce Pavel's death.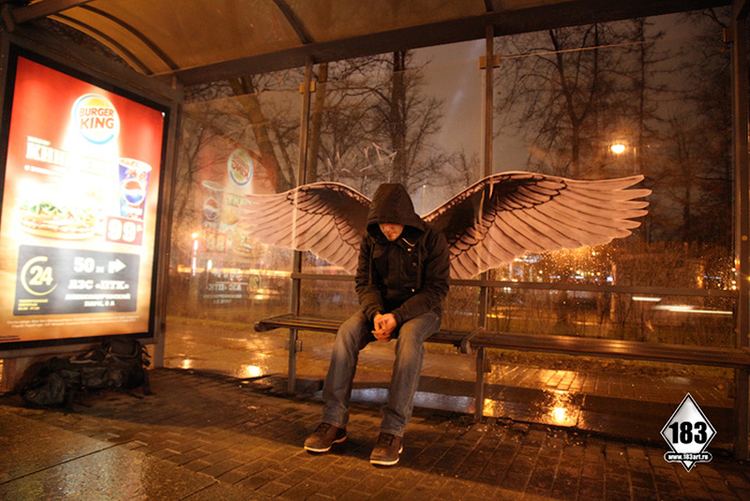 Pavel 183 died on 1 April 2013. The cause of death was not released, and sources have given conflicting reports on the cause of death. The Times' Ben Hoyle wrote the Russian street art community was "in mourning."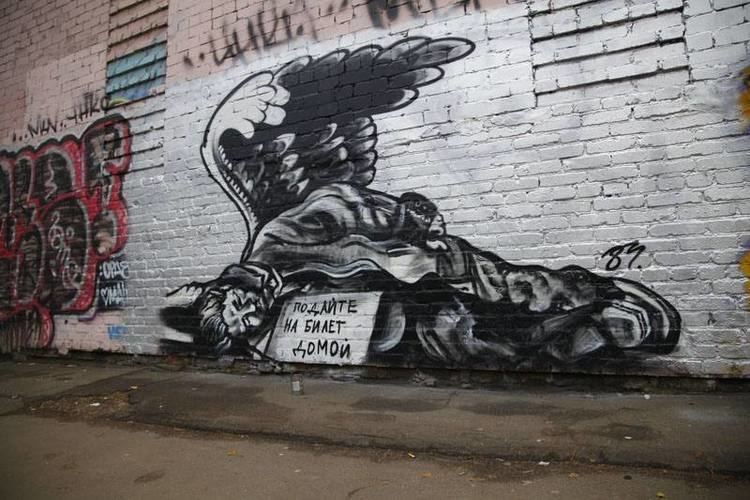 What is culture? Culture - a system of prohibitions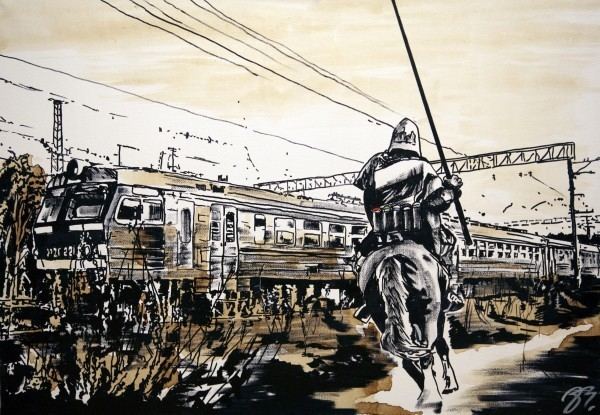 Like poets who put their thoughts and reflections onto paper, I want mine to be heard. With my work, I want to communicate certain ideas to people.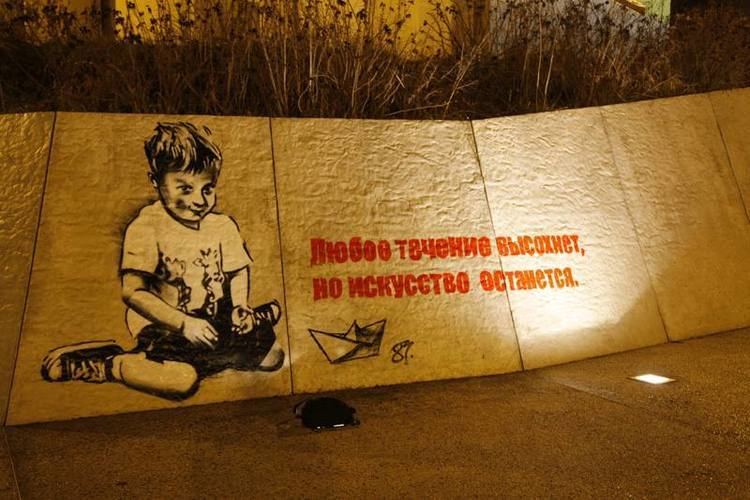 Expressing your opinion is a form of civil defense. My mission was to encourage the opposition movement, to let people know they are not alone in this.