Occupation

choreographer




Books

Private domain




Role

Choreographer





Name

Paul Taylor




Years active

1954–present








Born

July 29, 1930 (age 85) (

1930-07-29

)

Pittsburgh, Pennsylvania, U.S.




Education

Juilliard School (1953), Syracuse University




Awards

Kennedy Center Honors




Similar People

Marion Meadows, Boney James, Maysa Leak




Organizations founded

Paul Taylor Dance Company



The choreography of paul taylor promethean fire
Paul Taylor (born July 29, 1930) is an American choreographer. He is among the last living members of the third generation of America's modern dance artists.
Contents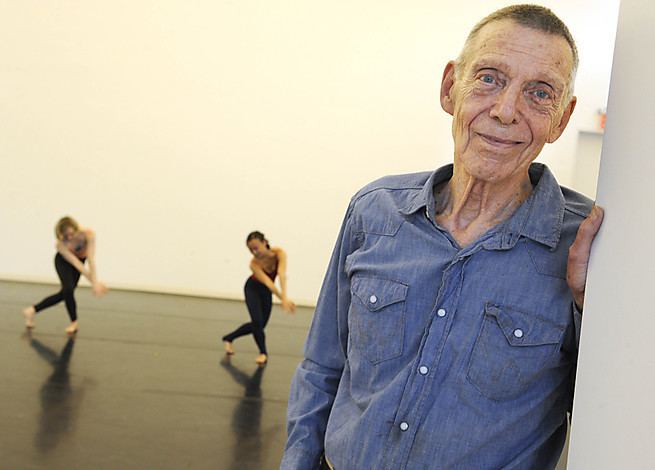 Early life and education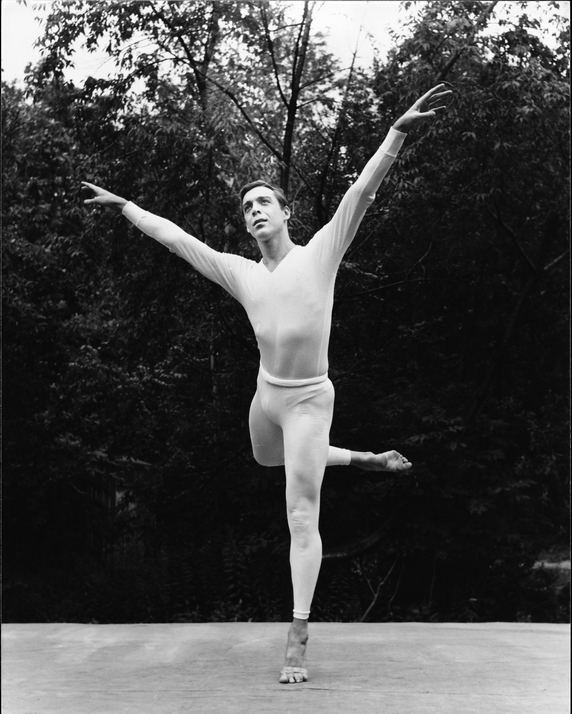 Taylor was born in Wilkinsburg, Pennsylvania, and he grew up in and around Washington, DC. He was a swimmer and student of painting at Syracuse University in the late 1940s. Upon discovering dance through books at the school library, he transferred to Juilliard, where he earned a B.S. degree in dance in 1953 under director Martha Hill.
Career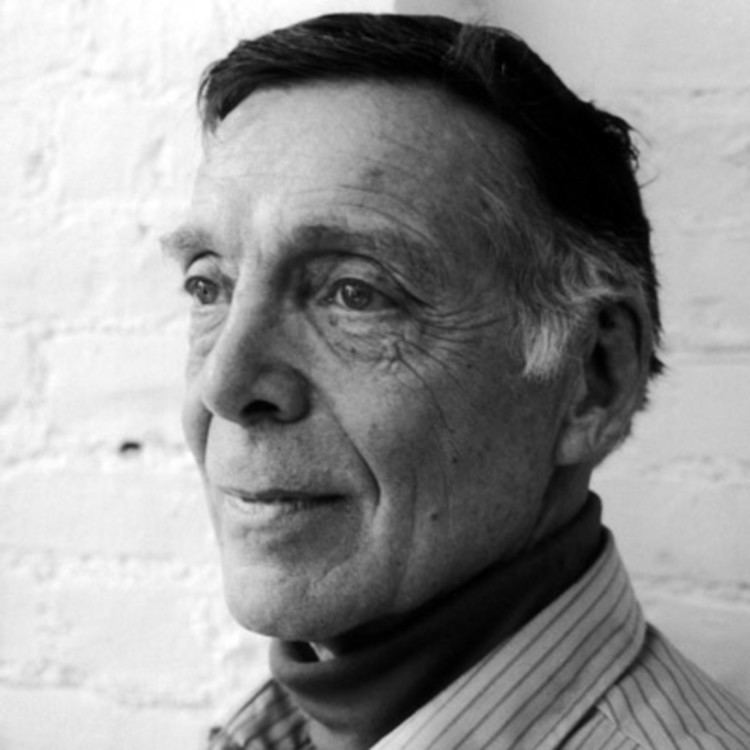 In 1954 he assembled a small company of dancers and began making his own works. A commanding performer despite his late start, he joined the Martha Graham Dance Company in 1955 for the first of seven seasons as soloist where he created the role of the evil Aegisthus in Graham's Clytemnestra. All the while he was continuing to choreograph on his own small troupe. He also worked with the choreographers Doris Humphrey, Charles Wideman, Jose Limon and Jerome Robbins. In 1959 he was invited by Balanchine to be a guest artist with New York City Ballet.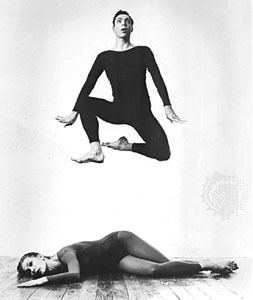 Taylor's early choreographic projects have been noted as distinctly different from the modern, physical works he would come to be known for, and have even invited comparison to the conceptual performances of the Judson Dance Theatre in the 1960s.[4] For Duet (1957), Taylor and the pianist, who played a 'non score' by the composer John Cage, remained completely motionless. On the same program was a work called Epic, in which Taylor moved slowly across the stage in a business suite while a recorded time announcement played in the background. The Dance Observer critic Louis Horst published a blank page as a review in November 1957 as a response. That was part of Seven New Dances in which Martha Graham called him a "naughty boy".[5] Though with his landmark work Aureole (1962), he departed from such an avant garde aesthetic, the performance was still intended to provoke dance critics, as he cheekily set his modern movements not to contemporary music but to a baroque score.[4] A choreographer as concerned with subject matter as he is with form, many of Taylor's pieces and movements are pointedly about something.[4] Some movements are related for his love of insects and the way they move. Other movements are influenced by his love of swimming.[2] While he may propel his dancers through space for the sheer beauty of it, he more frequently uses them to illuminate such profound issues as war, piety, spirituality, sexuality, morality and mortality. He is perhaps best known for his 1975 dance, Esplanade. In Esplanade Taylor was fascinated with the everyday movement that people enacted on a daily basis from running to sliding to walking to jumping and falling. The work is set in 5 movements to Bach's Violin Concerto No.2 in E-flat Major. Another well known work of his is Private Domain (1969). Taylor was intrigued by the idea of perspective and the relationship of reality and appearance. In Private Domain, Taylor commissioned a set by Alex Katz, who's rectangle panels obstructed the audience from seeing a portion of the stage depending on their vantage points. The seen and unseen relationship that the audience experienced was well received. In another work, Lost, Found, Lost (1969) Taylor again shows his interest in every day movement by having dancers move individually into the wing as they wait to use a public telephone.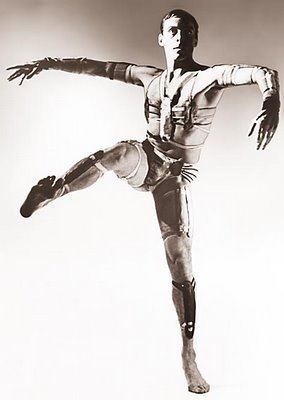 Taylor commissioned his own version of the Nijiinsky's Rite of Spring in 1980 that he named The Rehearsal. Accompanied by a two piano version of the original Stravinsky score, The Rehearsal was a detective story complete with gagsters and kidnappings, but Taylor balanced his version with any ode to the original. In one scene a grieving mother echoes the Chosen Maiden from Najjinsky's version.This balance of old and new was widely praised.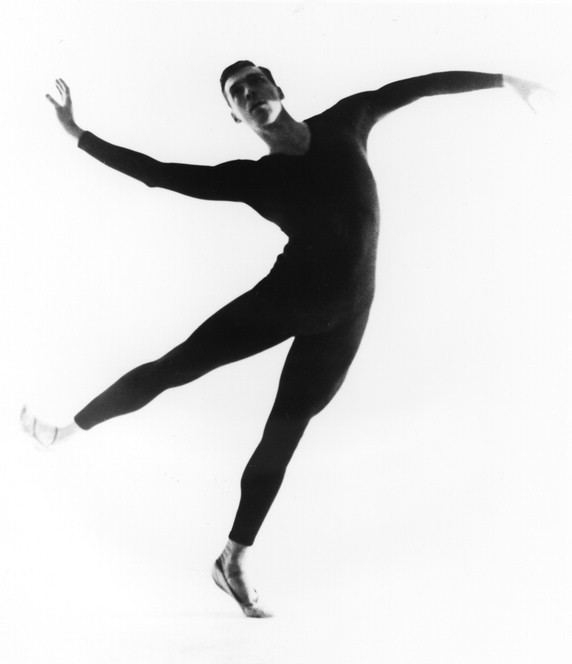 Other well-known and highly regarded or controversial Taylor works include Big Bertha (1970),, Airs (1978), Arden Court (1981), Sunset (1983), Last Look (1985), Speaking in Tongues (1988), Brandenburgs (1988), Company B (1991), Piazzolla Caldera (1996), Black Tuesday (2001), Promethean Fire (2002), and Beloved Renegade (2008). Some of these dances, performed by the Paul Taylor Dance Company, are also licensed by such companies as the Royal Danish Ballet, Miami City Ballet, American Ballet Theatre and Alvin Ailey American Dance Theater.
Taylor has collaborated with artists such as Robert Rauschenberg, Jasper Johns, Ellsworth Kelly, Alex Katz, Tharon Musser, Thomas Skelton, Gene Moore, John Rawlings, William Ivey Long, Jennifer Tipton, Santo Loquasto, James F. Ingalls, Donald York and Matthew Diamond. His career and creative process has been much discussed, as he is the subject of the Oscar-nominated documentary, Dancemaker, and author of the autobiography Private Domain and Wall Street Journal essay Why I Make Dances.
Recognition
Taylor was a recipient of the Kennedy Center Honors in 1992 and received an Emmy Award for Speaking in Tongues, produced by WNET/New York the previous year. In 1993 he was awarded the National Medal of Arts by President Clinton. He received the Algur H. Meadows Award for Excellence in the Arts in 1995 and was named one of 50 prominent Americans honored in recognition of their outstanding achievement by the Library of Congress's Office of Scholarly Programs. He is the recipient of three Guggenheim Fellowships and honorary Doctor of Fine Arts degrees from California Institute of the Arts, Connecticut College, Duke University, The Juilliard School, Skidmore College, the State University of New York at Purchase, Syracuse University and Adelphi University. Awards for lifetime achievement include a MacArthur Foundation Fellowship – often called the "genius award" – and the Samuel H. Scripps American Dance Festival Award. Other awards include the New York State Governor's Arts Award and the New York City Mayor's Award of Honor for Art and Culture. In 1989 Taylor was elected one of ten honorary American members of the American Academy and Institute of Arts and Letters.
Having been elected to knighthood by the French government as Chevalier de l'Ordre des Arts et des Lettres in 1969 and elevated to Officier in 1984 and Commandeur in 1990, Taylor was awarded France's highest honor, the Légion d'Honneur, for exceptional contributions to French culture, in 2000.
Private Domain, originally published by Alfred A. Knopf and re-released by North Point Press and later by the University of Pittsburgh Press, was nominated by the National Book Critics Circle as the most distinguished biography of 1987. Dancemaker, Matthew Diamond's award-winning feature-length film about Taylor, was hailed by Time as "perhaps the best dance documentary ever." Taylor's Facts and Fancies: Essays Written Mostly for Fun, was published by Delphinium in 2013.
Paul Taylor Dance Company
The choreographer's works, now totaling 144, are performed by the world-renowned, 16-member Paul Taylor Dance Company, the chamber-sized Taylor 2, and ballet companies throughout the world.
Of his works 50 are documented in Labanotation. In each completed score there is a section "Introductory Material," which includes topics such as: Casts, Stylistic Notes, as well as other Production information.
A 2015 documentary titled Paul Taylor: Creative Domain showcased his creative process. It was described as "a fly-on-the-wall depiction of the 2010 creation of Three Dubious Memories, his 133rd modern-dance piece for the eponymous company that he founded 61 years ago."
Selected works
Circus Polka (1955) 3 Epitaphs (1956) Seven New Dances (1957) Rebus (1958) Tablet (1960) Fibers (1961) Junction (1961) Aureole (1962) La Negra (1963) Scudorama (1963) Party Mix (1963) The Red Room (1964) Duet (1964) Post Meridian (1965) Orbs (1966) Lento (1967) Public Domain (1968) Private Domain (1969) Churchyard (1969) Big Bertha (1970) Fetes (1971) So Long Eden (1972) Noah's Minstrels (1973) American Genesis (1973) Sports and Follies (1974) Esplanade (1975) Runes (1975) Cloven Kingdom (1976) Polaris (1976) Images (1977) Dust (1977) Airs (1978) Nightshade (1979) Profiles (1979) Le Sacre Du Printemps (1980) Arden Court (1981) House of Cards (1981) Mercuric Tidings (1982) Sunset (1983) Equinox (1983) Roses (1985) Musical Offering (1986) Counterswarm (1988) Danbury Mix (1988) The Sorcerer's Sofa (1989) Fact & Fancy (1991) Company B (1991) Spindrift (1993) Prim Numbers (1997) Eventide (1997) Piazzola Caldera (1997) The Word (1998) Oh, You Kid! (1999) Cascade (1999) Dandelion Wine (2000) Black Tuesday (2001) Antique Valentine (2001) In The Beginning (2003) Le Grand Puppetier (2004) Spring Rounds (2004) Troilus and Cressida (2006) Lines Of Loss (2007) De Suenos Que Se Repiten (2007) Changes (2008) Also Playing (2009) Three Dubious Memories (2010) The Uncommitted (2011) To Make Crops Grow (2012) Perpetual Dawn (2013) Sea Lark (2014) Death and the Damsel (2015)
References
Paul Taylor (choreographer) Wikipedia
(Text) CC BY-SA