Preceded by

Dave Cieslewicz




Political party

Democratic




Party

Democratic Party




Succeeded by

Joel Skornicka




Spouse

Sara Soglin (m. 1982)




Preceded by

William Dyke




Role

Mayor of Madison




Succeeded by

Susan J. M. Bauman




Name

Paul Soglin








Preceded by

F. Joseph Sensenbrenner, Jr.




Born

April 22, 1945 (age 78) Chicago, Illinois (

1945-04-22

)


Office

Mayor of Madison since 2011




Children

Rachael Soglin, Alex Soglin, Natasha Soglin




Education

University of Wisconsin-Madison (1972), Highland Park High School




Previous offices

Mayor of Madison (1989–1997), Mayor of Madison (1973–1979)
Mayor paul soglin madison wi message to congress
Paul R. Soglin (born April 22, 1945) is the mayor of Madison, Wisconsin.
Contents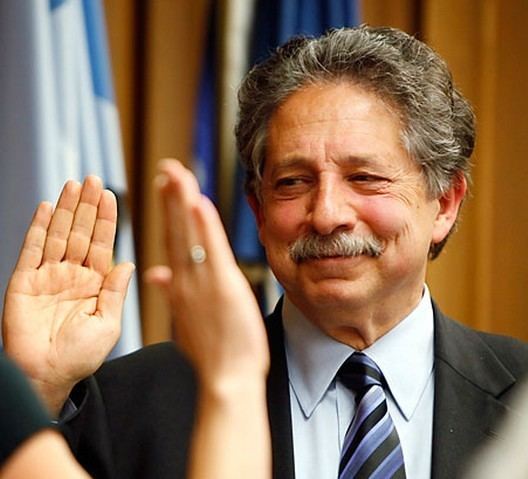 Paul soglin re elected madison mayor 10pm 4 7 15
Early life and education
Soglin was raised in the Hyde Park neighborhood of Chicago, Illinois. He attended Hyde Park High School (now Hyde Park Career Academy), and graduated from Highland Park High School in 1962. He enrolled at the University of Wisconsin-Madison (UW) in the fall of 1962 as a pre-medical student, obtaining a Bachelor of Arts with honors in history in 1966 and after spending three years in the UW History graduate program, a Doctor of Jurisprudence (JD) degree from the University of Wisconsin Law School in 1972.
Activism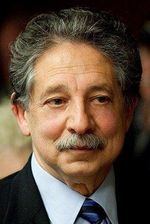 While at Hyde Park, Soglin was active in the Civil Rights Movement participating in sympathetic boycotts of the F. W. Woolworth Company five and dime store on 53rd Street in the spring of 1960.
In Highland Park, Soglin and a few classmates participated in House Un-American Activities Committee (HUAC) protests by attending showings of Operation Abolition and challenging the red-baiting assumptions of the film.
In 1962 he was elected treasurer of the UW-Madison chapter of the Student Nonviolent Coordinating Committee (SNCC). In October 1963, Soglin joined 200 classmates at a rally on the steps of the Memorial Union protesting the presence of U.S. military advisers who were suspected of active participation in the Vietnam conflict.
In 1964 a group of suburban women partnered with William Moyer, Grace Mary and Hub Stern and other Chicago area activists focusing their Housing Opportunities Program through the Chicago Regional Office of the American Friends Service Committee (AFSC). The effort which was to create open housing in the Chicago suburbs was known as the North Shore Summer Project (NSSP). In the late spring of 1965 Soglin and a dozen other college students set out in suburbs such as Winnetka, Wilmette, and Kenilworth going door-to door with petitions calling for real estate agents to show and sell homes to "Negroes". Before the summer was out volunteers had contacted over 600 home sellers and over 1,500 other residents.
Soglin participated in demonstrations against the Dow Chemical Company on the University of Wisconsin–Madison campus in 1967. Dow had come to the University of Wisconsin–Madison campus to recruit engineering students as potential new employees, but students protested the company's presence because of Dow's role in the manufacture of napalm and Agent Orange used in Vietnam. Beaten by police during the demonstrations, Soglin was elected to lead the subsequent student strike.
Much of this demonstration was captured on film, and an interview of Soglin by journalist and author David Maraniss served as the basis for several chapters of the book They Marched Into Sunlight, and for the PBS documentary Two Days in October. Interview footage with Soglin also figures prominently in the documentary, The War at Home (1979), which chronicled the history of Madison in the Vietnam War era.
Political career
While a graduate student in the University of Wisconsin–Madison History Department, Soglin was elected to Madison's Common Council in 1968. He was re-elected in 1970 and 1972. In November, 1972 Soglin announced that he was a candidate for mayor of Madison and was elected on April 3, 1973.
In May 1969, Soglin, while representing the Eighth Ward, was arrested twice at the first Mifflin Street Block Party. He was tried and found guilty of failing to obey the lawful order of a police officer. The charge of unlawful assembly was dismissed by a federal court.
Soglin served as mayor of Madison for three terms, from 1973 to 1979. In 1975, Mayor Soglin gave the key to the city to Cuban Prime Minister Fidel Castro. From 1979 to 1980 he was a fellow at the Kennedy School of Government, Harvard University. After working for nearly a decade as a lawyer in Madison, Soglin returned to office in 1989, serving three additional terms as mayor until 1997. He resigned during his last term to run for the United States House of Representatives in 1996, seeking to represent Wisconsin's 2nd congressional district. His bid was unsuccessful. In 2003, he sought election again as mayor of Madison and was defeated by a narrow margin by Dave Cieslewicz.
Soglin was a candidate in the 2011 mayoral election, defeating incumbent Dave Cieslewicz in a close race. He took the oath of office for his third stint as mayor on April 19, 2011.
On April 7, 2015 Soglin was again re-elected defeating Alderman Scott Resnick with a record 72% of the vote 37,790 to 14,235 Mayor Soglin jokingly said, using the rhetoric of his critics, "I'm the guy, if you can't tell the difference between us, who is identified as old, tired, gray and bland. Well, I'm going to show you old, tired, gray and bland."
Accomplishments as mayor
Among the changes and accomplishments on Soglin's watch:
Soglin led the project to construct the State Street Mall and the Concourse around the Capitol Square.
Under his guidance, the city started its first day care program, providing certification for independent day care centers.
During his first administration, the city coordinated renovation of several buildings on State Street to build the Madison Civic Center. (That center was later renovated and is now the Overture Center.)
Soglin led reforms in the city's hiring of women and minorities.
Soglin was part of a team that supported the construction in the 1990s of Monona Terrace, a building conceived by architect Frank Lloyd Wright in the 1930s.
In 1975, Soglin became the first U.S. mayor and only the fourth politician from the United States to meet Fidel Castro.
Madison's bond rating (per Moody's Investment Services) was upgraded from AA to AAA status in Soglin's first term in office after he made a personal visit to the New York offices of the rating company. Madison was also named to the most livable cities list several times during Soglin's second tenure as mayor, capturing the number one spot in 1996 and again in 1998.
References
Paul Soglin Wikipedia
(Text) CC BY-SA