Covid-19
Paul Parris




Actor




Renford Rejects






Paul Parris (born Paul Adams on 19 June 1975) is a British actor and director, best known for his role as Matthew Pearson in the long-running BBC school drama, Grange Hill, from 1988–92. He has also made various other appearances in television, such as The Bill, Casualty, Neighbours and EastEnders. He later appeared as series regular Bruno di Gradi (or Barry Grade) in Nickelodeon's Renford Rejects.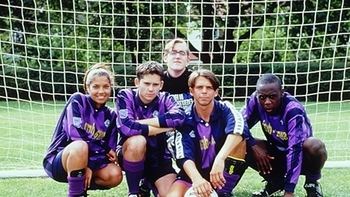 A Midsummer Night's Dream
Hamlet
The Tempest
Romeo and Juliet
Macbeth
The Two Gentlemen of Verona
Our Day Out
The Dummy Tree
It Snows
The Guffin
The Play's The Thing
Ernie's Incredible Illucinations
Lord of the Flies
Same
In 2013 and 2014, DramaLab took part in the National Theatre Connections Festival, performing The Guffin, by Howard Brenton, and Same, by Deborah Bruce. Both plays transferred to the Bristol Old Vic.
Paul Parris Wikipedia