Paul Andrew Nuttall (born 30 November 1976) is a British politician, who serves as Deputy Leader of the UK Independence Party, President of the Initiative for Direct Democracy in Europe (IDDE) and Member of the European Parliament for North West England.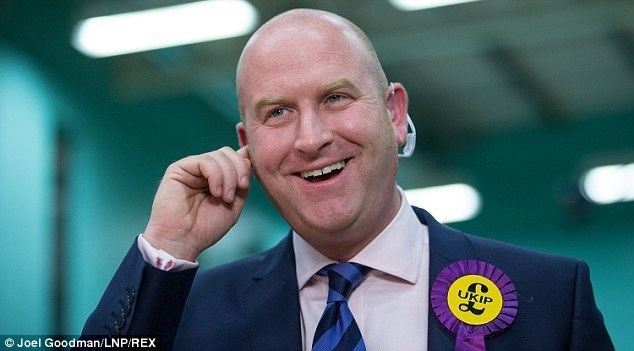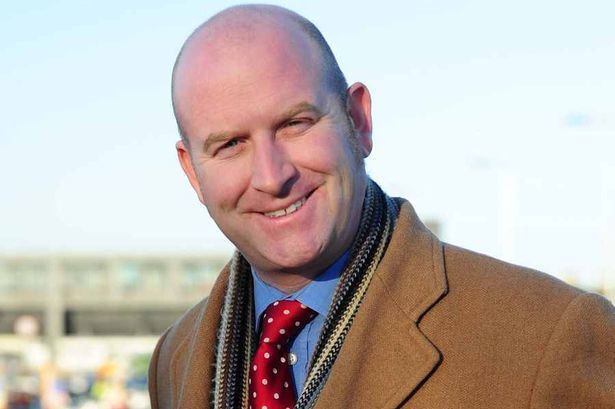 Born in Bootle, Nuttall was educated at Savio High School and Hugh Baird College in the town. He received an HND in Sports Science from North Lincolnshire College, before studying History at Edge Hill College graduating as BA and later as MA from Liverpool Hope University, where he specialised in UK Edwardian politics; he also received a Certificate of Education from the University of Central Lancashire.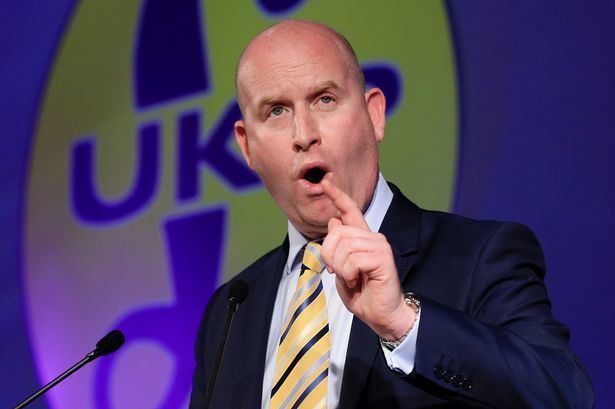 Following his studies and before entering politics, Nuttall lived and worked in Barcelona before returning to Merseyside to lecture in history at Hugh Baird College and then at Liverpool Hope University.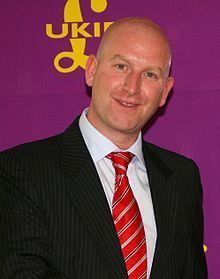 In 2015, while appearing on BBC TV's Question Time, he revealed that he was one of the survivors of the Hillsborough disaster in 1989.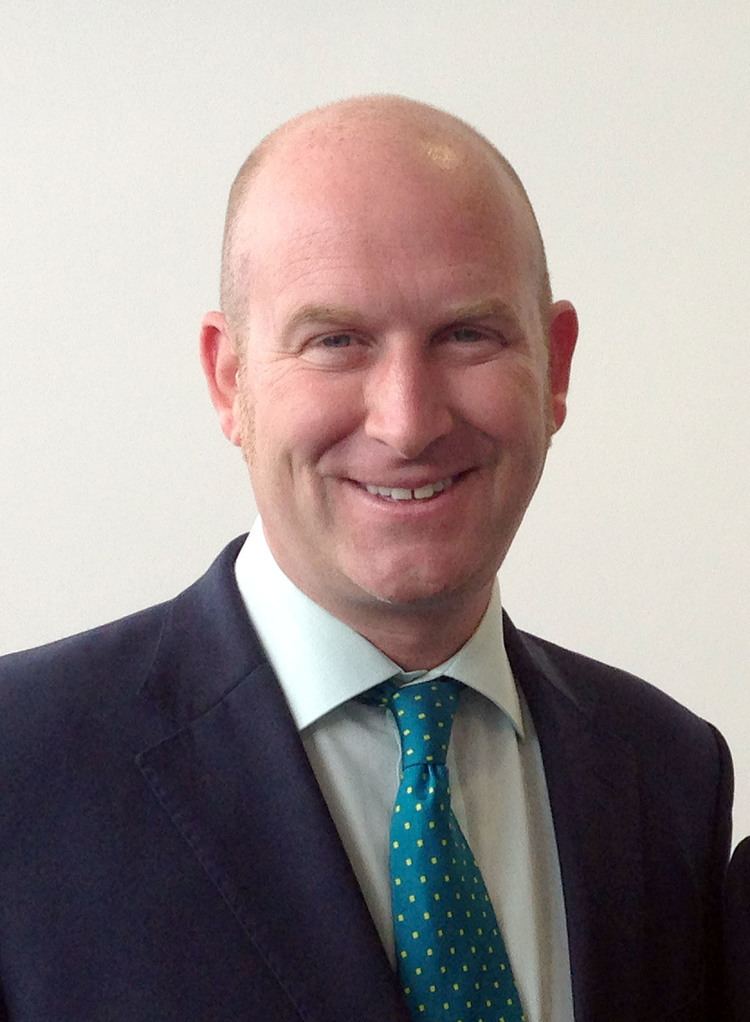 Nuttall joined the UK Independence Party in 2004 and formed its South Sefton Branch in 2005 to help the party to contest elections in north Merseyside; this branch has become one of UKIP's best performing branches in Lancashire and the North West; Nuttall continues a personal involvement with the branch to this day. Between 2006–07, he worked as a European Parliamentary Assistant to John Whittaker MEP.
In 2008, Nuttall became founding secretary of Young Independence, UKIP's fledgling youth wing for under-35s, a position he held until Young Independence held its first internal elections at the 2009 UKIP Spring Conference having, in September 2008, been appointed Chairman of the UK Independence Party. Nuttall held this role through the UKIP's highly successful European Election campaign in 2009, when he was elected as MEP and up to the 2010 General Election where UKIP polled over 900,000 votes, before standing down from the post in November 2010. After Nigel Farage's election as Party Leader in 2010, Nuttall was appointed Deputy Leader of the UK independence Party in November 2010 and from May 2011 was also became Head of Policy for UKIP. He is the youngest person to date to serve as Chairman or Deputy Leader of UKIP, and was his party's youngest ever MEP.
Nuttall was found to place 736th out of 756 MEPs in terms of attendance in the European Parliament, Nuttall defended his record, stating ""I have no interest sitting all day in Brussels committees enacting job-killing, democracy-destroying legislation inspired by the EU"
Nuttall first contested the parliamentary seat of Bootle at the 2005 General Election, polling 4.1% of the vote.
At the 2008 local elections, Nuttall stood as a UKIP candidate for the Derby ward of Sefton Borough Council, achieving a 38% share of the vote, behind Labour which has held the seat since World War II. In 2009, Nuttall led UKIP's North West list and was elected to the European Parliament. At the 2010 General Election, Paul Nuttall contested Bootle for a second time and came fourth, polling 6.1% of the vote.
Following a High Court verdict declaring the 2010 general election result in Oldham East and Saddleworth null and void, Nuttall was selected to contest the by-election held in January 2011. Labour's candidate Debbie Abrahams held the seat, while Nuttall came fourth and increased the UKIP vote share by almost two percentage points, retaining his deposit.
In 2014, Nuttall was returned to the European Parliament at the European Elections and is currently one of three UKIP MEPs representing the constituency of North West England. In 2015, he once again contested Bootle, and came second behind Labour, with a 10.9% vote share.
As a UKIP MEP, Nuttall campaigns for Brexit and the restoration of power back to Westminster. He has previously expressed support for the UK to re-join EFTA but has expressed doubts about the EEA.
In line with UKIP policy, Nuttall is opposed to political correctness and is a member of the Campaign Against Political Correctness. He is in favour of strengthened links with the Commonwealth and is a member of the United Commonwealth Society. He promotes the UKIP Save The Pub campaign, which highlights the issues surrounded the increase in pub closures in England. Consequently, he is also strongly opposed to any blanket smoking ban enforced on all pubs and believes that individual landlords should choose whether to make the pub smoke-free or not.
A Roman Catholic, Nuttall opposes abortion and supports the Society for the Protection of Unborn Children (SPUC) at whose events he is regularly invited to speak. He is also well known for his stances regarding crime and anti-social behaviour. He has called for tougher prison sentences for persistent re-offenders, drug dealers and violent criminals and for an increase in prison capacity in the UK. Controversially, he is a signatory to an e-petition calling for the reintroduction of the death penalty regarding child and serial killers.
While Nuttall is a committed Unionist, he calls for the establishment of an English Parliament and presented the UKIP's new devolution policy at its annual conference at Eastbourne in September 2011. He is also a climate change denier. Nuttall is opposed to the construction of wind farms and believes to maintain energy security and reduce fuel poverty, nuclear power is the only long term alternative to traditional carbon forms of fuel.
Nuttall favours a ban on wearing burqas in public places, citing the use of CCTV and security as the primary reason for this stance, as well as being opposed to the establishment of Sharia courts to operate alongside the UK Court system.
He advocates that Gibraltar be allocated an MP to represent them in Westminster. He has called for the repeal of the Hunting act. He has been a long-term opponent of Road Tolls, especially Tunnel tolls.
In 2015, Nuttall became the President of the Initiative for Direct Democracy in Europe (IDDE).
Nuttall is one of the UKIP's media spokesmen and regularly appears on national radio, including Radio Five Live and Talk Sport. He has appeared several times on BBC Question Time and its sister radio programme Any Questions?.
Political commentator Iain Dale ranked Paul Nuttall in his 2015 'Top 100 Most Influential people on the right'.
In episode two of the third series of Stewart Lee's Comedy Vehicle, Lee satirically used reductio ad absurdum as a comedic device applied to Nuttall's statement that Bulgarians "...need to ensure that your brightest stay and make your own country economically prosperous instead of coming to the UK to serve tea and coffee".