Paul Nicolás Aguilar Rojas (born 6 March 1986) is a Mexican footballer, who plays at mainly right-back for América of Liga MX, and the Mexico national team. He was part of the Mexican team that participated in the 2010 and 2014 World Cups. He was also part of the Mexican team that won the 2011 CONCACAF Gold Cup held in the United States.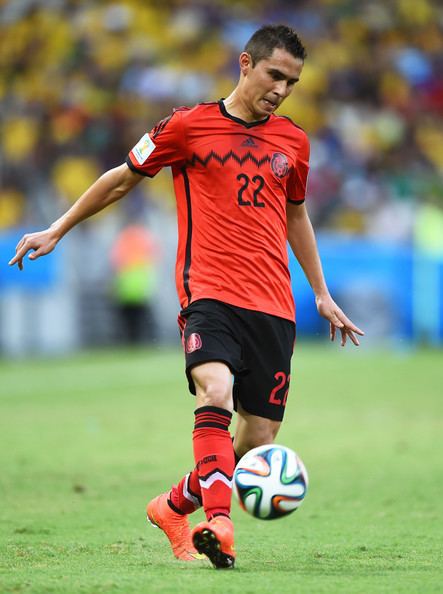 Aguilar is known for being an offensive-minded defender with exceptional pace who can overlap other midfielders to join in an attacking play and who also has an accurate shot from long-distance.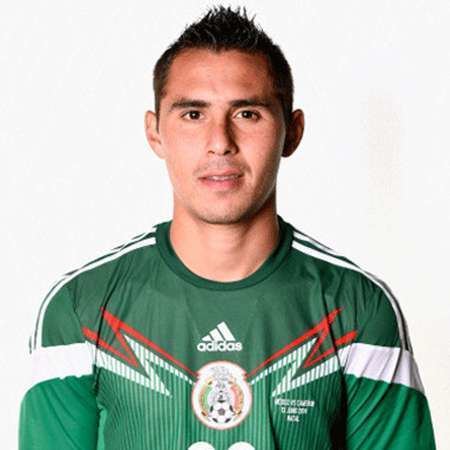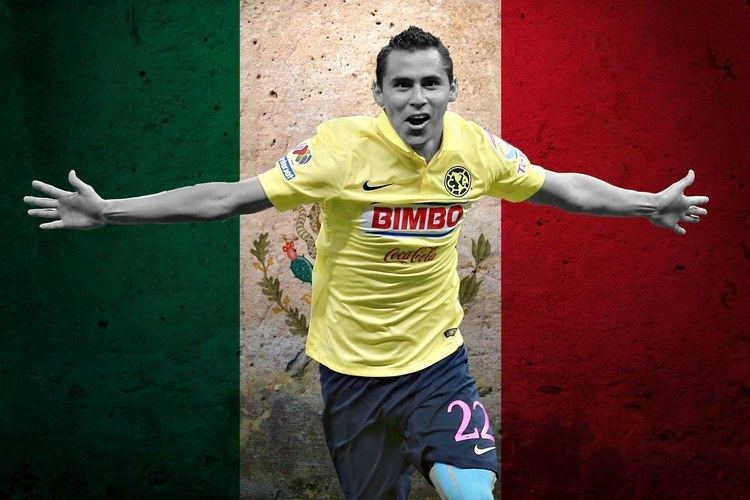 Paul Aguilar began his career with Pachuca Club de Fútbol in 2002. He started off in Pachuca's affiliate (second division) team, Pachuca Juniors. In 2004, he was loaned to Indios de Ciudad Juárez for two seasons in order to gain more experience. After returning to Pachuca in 2005 and making 27 appearances with the "B team" (Pachuca Juniors), Aguilar made his first-team debut in the 2006 Apertura tournament on 6 August in a match against Cruz Azul, with the match ending in a 2–3 defeat. Paul Aguilar played the entire ninety minutes and scored a goal in the 56th minute of the game. Pachuca won the 2007 Clausura championship after defeating América in the final. Paul Aguilar became a mainstay within the squad and won the confidence of manager Enrique Meza. Aguilar would barely miss a game since earning a starting position at right-back during the 2008 Clausura. Paul Aguilar also participated in the 2008 and 2010 FIFA Club World Cups with Pachuca. His performance with the club earned him a spot in the final 23-man national team squad who would play the 2010 FIFA World Cup. After five years and ten seasons with Pachuca, Paul Aguilar was sold to América for the 2011 Apertura in exchange for Juan Carlos Silva and Enrique Esqueda.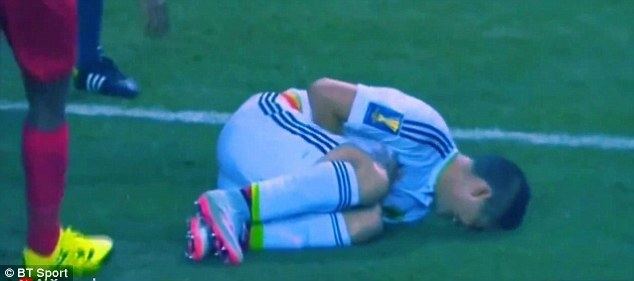 Paul Aguilar was officially transferred from Pachuca to América on 23 May 2011 for the Apertura 2011 tournament. Aguilar made his debut with América on 31 July 2011 in a league match against Toluca, which ended in a 1–1 draw. Upon his arrival Aguilar became a popular player with the club's fans. He is also known for his acrobatic goal celebrations, doing peculiar dances and back-flips. Paul scored his first goal with América in the 90th minute against arch-rivals Guadalajara in the Súper Clásico which América won with a 1–0 score.
On 26 May 2013, Paul Aguilar won his first title with América after defeating Cruz Azul in the Clausura final, playing in both legs.
On 26 March 2014, Aguilar signed a two-year contract extension with América, which will keep him at the club until 2016. Aguilar had previously stated publicly that he would like to end his career at América.
Aguilar made his 100th league appearance for América on 30 May in the 4–0 win over Guadalajara.
In October 2007, Paul Aguilar received his first call-up by coach Hugo Sánchez to play a friendly match against Nigeria, however he received no playing time. In 2009 Aguilar was called up again, now by coach Javier Aguirre, and made his debut with the national team on 30 September 2009 in a friendly match against Colombia in Dallas, with the match ending in a 1–2 defeat for Mexico. Paul Aguilar played the entire ninety minutes and scored his first international goal on his debut. He scored a simple tap-in goal inside the box being assisted by Javier Hernández. In early 2010 Javier Aguirre called up Aguilar to play international friendlies in preparation for the 2010 FIFA World Cup in South Africa. Mexico's first game of 2010 was a 5–0 win over Bolivia, in which Paul scored his second goal for Mexico in only his second appearance. He scored off a corner-kick, being assisted by Braulio Luna. Paul Aguilar made the final cut for those participating in the 2010 World Cup. He started in Mexico's first game against South Africa, but was substituted out for Andrés Guardado. He did not participate in any of the next three matches. In 2011 Aguilar participated in the 2011 CONCACAF Gold Cup held in the United States, however only playing in one match in the competition (the semi-final match against Honduras). Aguilar also participated in the 2011 Copa America held in Argentina, playing in all three group matches as a right-back. In 2012, he saw no activity with the national team.
In 2013 Aguilar received a call up by new coach Miguel Herrera for the two World Cup intercontinental playoff matches against New Zealand. Aguilar would go on to score Mexico's first goal in the 5–1 win over New Zealand at the Estadio Azteca on 13 November. The playoff ended in a combined 9-3 win for Mexico, thus qualifying them to the 2014 FIFA World Cup. Aguilar would be included in the final 23-man squad for the tournament. During the 2014 World Cup Paul started all 4 matches that Mexico played during the tournament.
During the 2015 CONCACAF Cup, Aguilar volleyed the game-winning goal into the net thus helping Mexico qualify for the 2017 Confederations Cup.
Pachuca
Primera División: Clausura 2007
CONCACAF Champions League: 2007, 2008, 2009–10
Copa Sudamericana: 2006
North American SuperLiga: 2007
América
Liga MX: Clausura 2013, Apertura 2014
CONCACAF Champions League: 2014–15, 2015–16
Mexico
CONCACAF Gold Cup: 2011, 2015
CONCACAF Cup: 2015