Open practice with patty gasso
Patricia M. "Patty" Gasso (born May 27, 1962) is an American softball coach. She has been the head softball coach at the University of Oklahoma since 1995. She has led the Oklahoma Sooners softball team to four national championships (2000, 2013, 2016, and 2017), and has compiled a career record of 1,146–322–2 and a winning percentage of .780.
Contents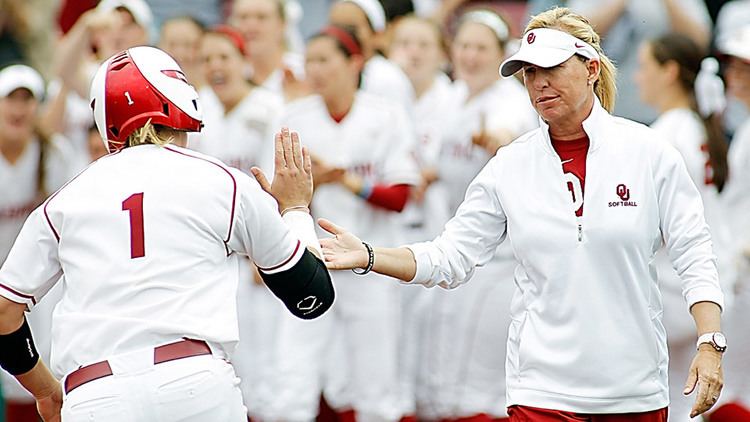 Coach patty gasso talks at fca breakfast
Early years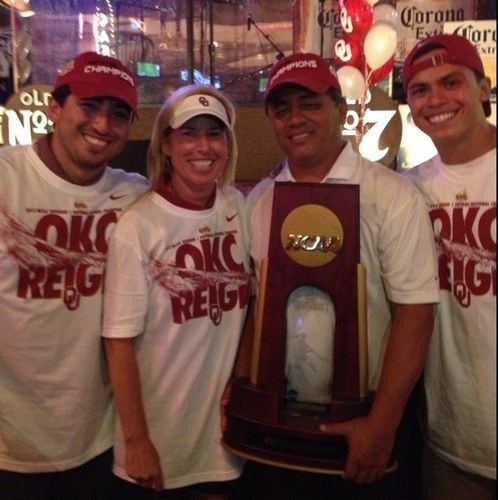 Gasso grew up in Torrance, California. She played softball at California State University, Long Beach. She also coached softball at Long Beach City College from 1990 to 1994, compiling a record of 161–59–1.
Oklahoma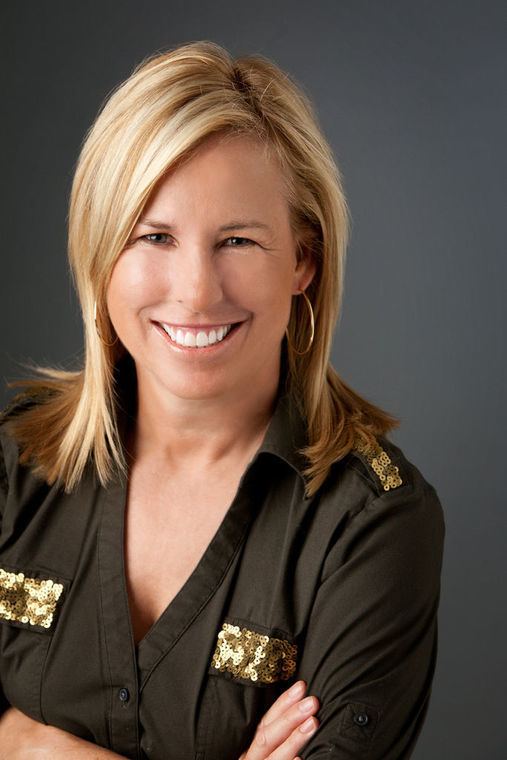 In 22 years at the University of Oklahoma, she has compiled a record of 1,029–305–2 and a winning percentage of 1,146–322–2 .780. Her teams have advanced to the Women's College World Series nine times and won the national championship four times in 2000, 2013, 2016, and 2017. Her winning percentage of .765 ranks among the highest all-time among college softball coaches with at least 800 career wins.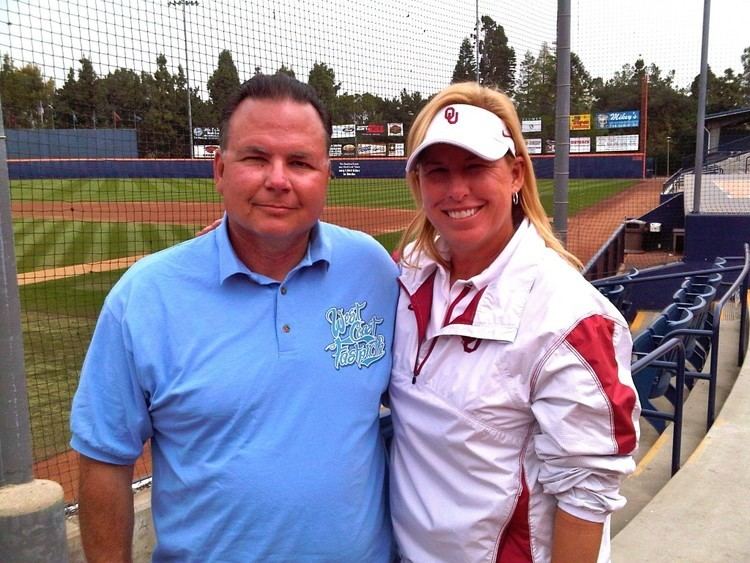 In 1999, the University of Oklahoma won its third Big 12 Conference championship in five years at Oklahoma, but financial difficulties nearly ended her tenure following the 1999 season. Gasso noted:

Money was tight, and my husband, Jim, had actually gone back to California because it was hard to find a job here at the time. So here I was raising our two children and trying to coach a Division-I softball program, which was very demanding of my time and energy.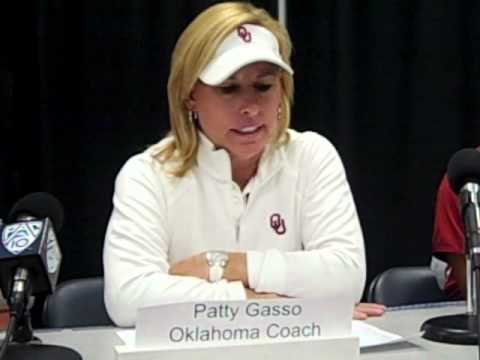 Gasso remained in Oklahoma for the 2000 season despite her husband's return to California. The 2000 University of Oklahoma team compiled a record of 66–8 and defeated UCLA three games to one in the Women's College World Series to win the Sooners' first national softball championship.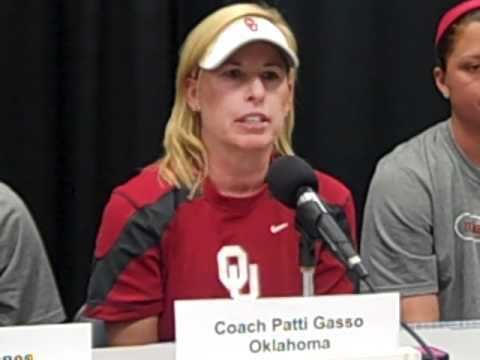 Following the national championship in 2000, the University of Oklahoma gave Gasso "a significant salary hike," and her husband was able to return to Oklahoma. Over the next 12 years, Gasso built the Sooners into a national softball power, winning over 40 games every year. The 2001 team finished with a 50–9 record, and the 2007 team finished 55–8.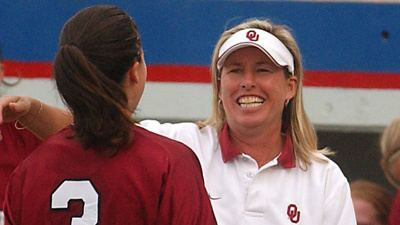 Gasso's 2012 team advanced to the finals of the Women's College World Series but lost the national championship in a close series against Alabama. The 2012 team finished its season with a 54–10 record. In late June 2012, the Oklahoma University Board of Regents extended Gasso's contract through the 2017 season.
Gasso was inducted into the National Fastpitch Coaches Association (NFCA) Hall of Fame in 2012.
Gasso reached a milestone on March 27, 2013 she got wins No. 900 and 901 since being the head coach at OU in a sweep of the Wichita State Shockers. The Sooners won game 1 of the doubleheader 7-1 and took the second game 16-1.
On June 6, 2017, the Gasso and the Sooner softball team swept Florida in the national championship, winning Gasso her second national championship in two years and fourth overall.
References
Patty Gasso Wikipedia
(Text) CC BY-SA