Passengers is 2008 American-Canadian romantic mystery thriller film directed by Rodrigo García, written by Ronnie Christensen, and starring Anne Hathaway and Patrick Wilson. It was released in the United States by TriStar Pictures on October 24, 2008.
Contents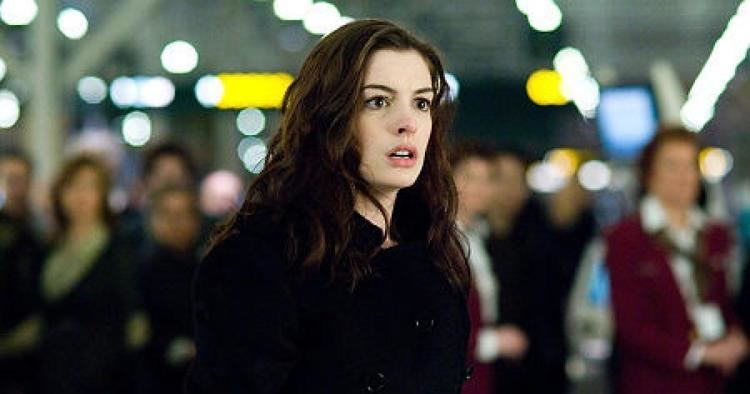 Watch the passengers trailer in theatres 10 24
Plot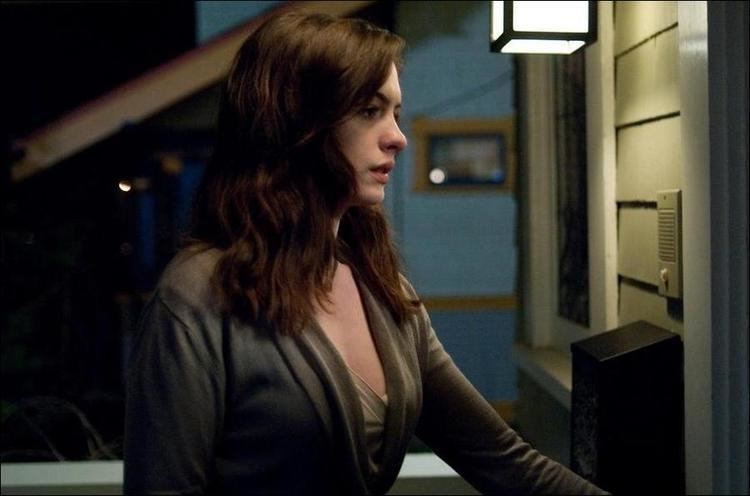 Psychotherapist Claire Summers is called upon by her supervisor, Perry Jackson, to treat a group of five survivors of a recent plane crash; passengers Dean, Norman, Shannon, Eric, and flight attendant Janice. Claire talks to Eric in the hospital, who seems unusually upbeat. When Claire holds a counselling session for the survivors (except Eric, who decided not to come), she receives different recounts, with some not even remembering certain parts of the crash. Afterwards, Claire meets up with Mr. Arkin, who is seemingly an official from the airline to confirm which parts of their recounts are true. He however dismisses her, claiming that the crash was the pilot's fault. She then proceeds to Eric's home for a private counselling, with Eric becoming attracted to her. Claire becomes suspicious of him when he reveals personal information about her, including how he knows what type of coffee she likes and asking whether she has a sister.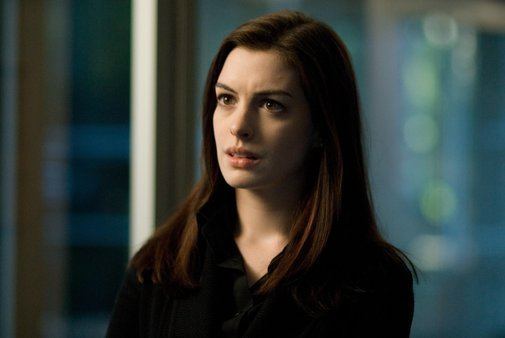 At the next session, Dean does not show up, concerning Claire. Afterwards, Norman then carpools with her and shares his theory about how he suspects the airline is targeting them to cover up a mechanical failure in the plane. In the meantime, Eric becomes increasingly friendly towards Claire, with him even giving her a spare key to his house. Back in her apartment, Claire is divided between her job and her feelings for Eric. Her kind neighbor advises her to take the chance before it disappears because in life, moments like this are here one minute and gone the next.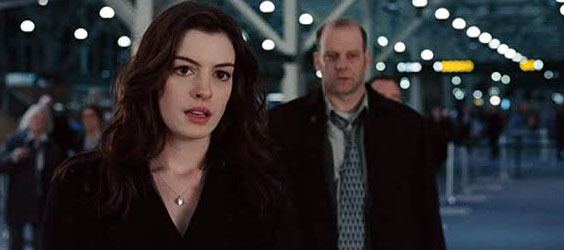 Norman fails to attend the next counselling, leaving only Janice and Shannon. Mr. Arkin shows up and warns Claire to make sure she is not feeding the survivors her theories about the plane crash. Claire spends the rest of the day with Eric, including a small trip outside the harbor in his boat, where she gives in to Eric's advances. Back at her place with Eric, she confesses to him that she and her sister Emma haven't spoken to each other in months because she called Claire a coward and that she was wasting her life away. She goes to Emma's house to make peace with her the next day, but nobody answers her. Claire then meets a man who claims he was a survivor of the plane crash and begs her to help him. When she takes him to the airport to meet Mr. Arkin, the man recognizes him and angrily blames him for the crash. Mr. Arkin, however, claims he has nothing to do with it. In the next moment, the man disappears from the scene which confuses Claire, but then she realizes she is late for the counselling session.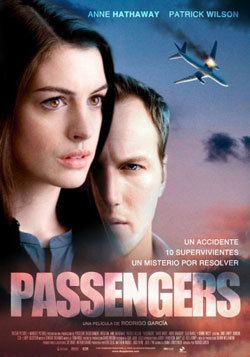 Eric returns to the site of the plane crash and has frightening memories about it. Meanwhile, it is shown that Shannon is now the only one attending the session and she runs into Claire after seeing a mysterious couple outside the building. Eric runs into them and Claire takes them back to her apartment for the night. Eric then becomes convinced that he didn't survive the crash and attempts to commit suicide by standing in front of a train. When it seemingly fails, he angrily tells Claire to leave him alone. Distressed, she returns home only to find that Shannon has disappeared. Her neighbor tells her that she left with a man and woman, shocking Claire. She then goes to see her supervisor who is convinced she is just latched on to some elaborate theory to cover up what really happened during the crash. Frustrated, Claire returns to Emma's house where she meets Mr. Arkin. He tearfully explains the pilot of the plane was tired because he was in the middle of a divorce and he left the co-pilot to handle the plane, which resulted in the crash. However, Claire does not believe him and he leaves. She notices his briefcase has been left behind and is hysterical when she finds a ledger containing the names of the staff- the co-pilot is revealed to be Mr. Arkin- and passengers on the plane, including hers.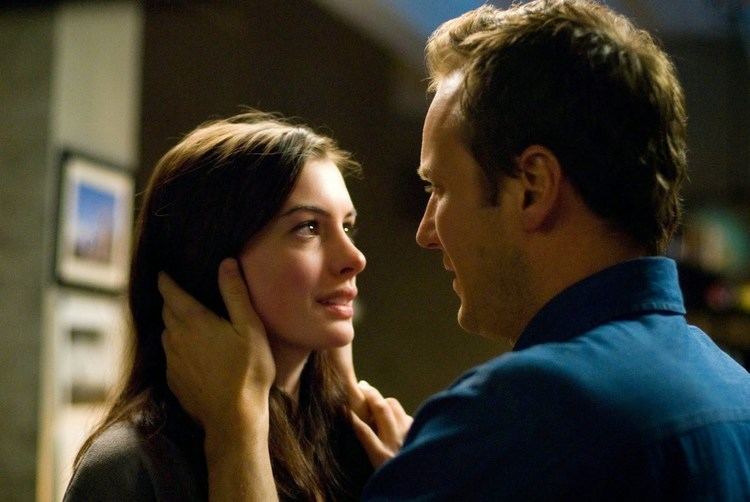 By daylight, she returns to the harbor and finds Eric on his boat. She tells him about the ledger and asks why he didn't tell her that both of them, the other passengers and Mr. Arkin never survived the crash. He tells her it's the kind of thing she had to figure out herself and reveals that departed people from their past came to help them to transition and accept their own death, such as his grandfather (William B. Davis) and childhood pet dog, and it is revealed that Shannon was helped by her mother and father, who are revealed to be the couple outside the building. Claire realizes her supervisor and neighbor are actually Mr. Perry her elementary teacher and her aunt Toni. She and Eric then sail away from the harbor, sharing a kiss as they cross over to heaven.
A flashback shows Claire and Eric sitting in adjacent seats in the plane, along with the other passengers, Mr. Arkin and the man who blamed him (who is revealed to be the pilot on the plane). During the flight, Claire and Eric share a conversation and develop feelings for each other. When the plane depressurizes, Eric tells her to stay with him and they'll be alright. Claire smiles as the screen fades to white.
The film ends with Emma and her husband being let into Claire's now-abandoned apartment by the landlord, where she finds a note Claire was planning to send to make peace with her.
Cast
Anne Hathaway as Claire Summers
Patrick Wilson as Eric Clark
Clea DuVall as Shannon
Andre Braugher as Perry Jackson
Chelah Horsdal as Janice
David Morse as Arkin
Dianne Wiest as Toni
William B. Davis as Eric's grandfather
Ryan Robbins as Dean
Don Thompson as Norman
Brad Turner as Shannon's father
Claire Smithies as Shannon's mother
Music
The film's score is composed by Edward Shearmur.
"The Wreckage"
"Group Therapy"
"House Call"
"What Do You Remember?"
"Norman"
"At the Museum"
"Giving Eric the Key"
"Eric at Midnight"
"Arkin"
"Rooftop"
"Motorcycle Fix"
"Norman's House"
"Eric Remembers"
"Porch"
"Epiphany"
"At Peace"
"End Titles"
Box office
Passengers was released in 125 theaters on October 24, 2008 in United States And Canada and earned $173,544 on the opening weekend. The film grossed a total of $5,787,152: $292,437 from domestic location and $5,494,715 from overseas locations.
Critical response
The film received generally negative critical reviews. Rotten Tomatoes aggregate reviews gave the film 20% rating based on 30 reviews. By comparison, Metacritic score for the film was 40 out of 100 based on 8 reviews.
References
Passengers (2008 film) Wikipedia
(Text) CC BY-SA