Name

Park Sung-hyun





Role

Olympic athlete






Olympic medals

Archery at the 2008 Summer Olympics – Women's team




Similar People

Yun Ok‑hee, Zhang Juanjuan, Yun Mi‑jin, Lee Sung‑jin, Alison Williamson
Archery Slow Motion PARK Sung Hyun 3
Park Sung-hyun ([pak̚.s͈ʌŋ.ɦjʌn]; born January 1, 1993, in Gunsan, North Jeolla) is a world champion and former world No. 1 archer from South Korea. She had held the women's world record for a 70m 72-arrow round, set at the 2004 Olympics in Athens, and won a gold medal with her team in both the 2004 and 2008 Olympics. She has the women's world record in a FITA Round with 1405 points.
Contents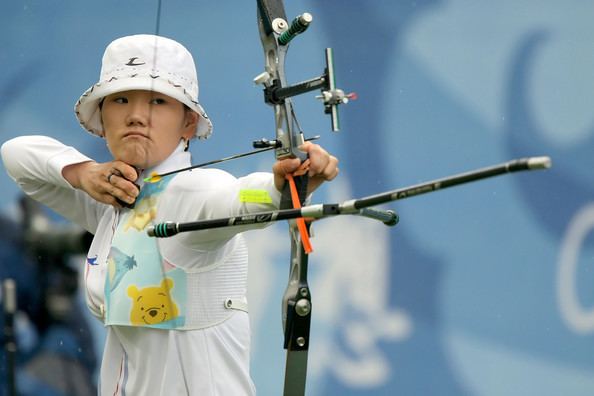 2004 Summer Olympics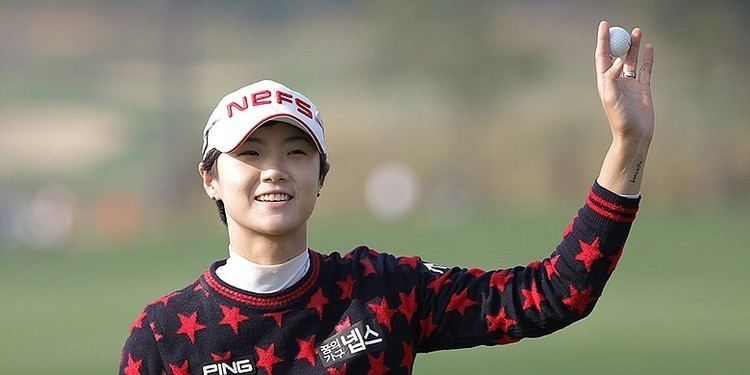 Park represented Korea at the 2004 Summer Olympics, placing first in the women's individual ranking round with a 72-arrow score of 682, setting a world record that lasted for 11 years. In the first round of elimination, she faced 64th-ranked May Mansour of Egypt. Park defeated Mansour 154-102 in the 18-arrow match. She proceeded to defeat 33rd-ranked Russian archer Natalia Bolotova (165-148), 17th-ranked Naomi Folkard of Great Britain (171-159), 8th-ranked Evangelia Psarra of Greece (111-101), and Alison Williamson of Great Britain (110-100), to reach the final against fellow Korean Lee Sung-Jin. In the final 12-arrow match, Park won by two points over the 2nd-ranked Lee to claim the women's individual gold medal.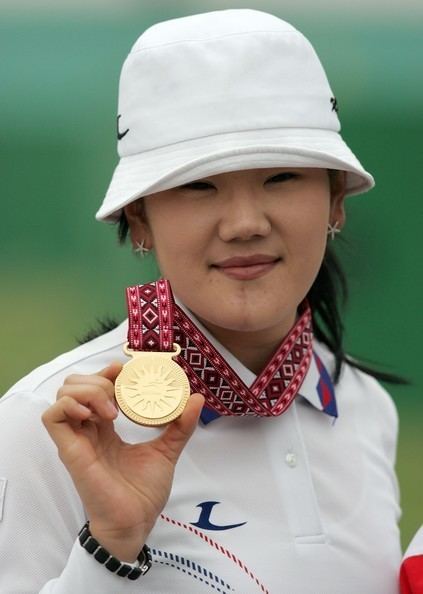 Park was on the gold medal team in the women's team competition.
2008 Summer Olympics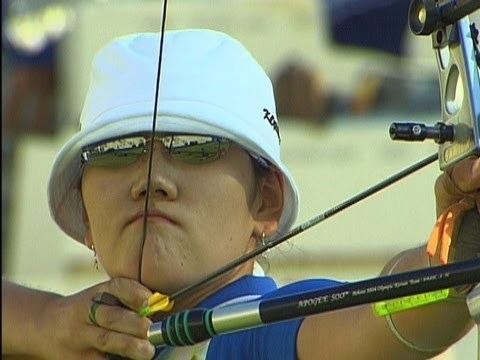 At the 2008 Summer Olympics in Beijing Park finished her ranking round with a total of 673 points, six points in front of second placed Yun Ok-Hee. This gave her the first seed for the final competition bracket in which she faced Khadija Abbouda in the first round, beating the archer from Morocco 112-80. In the second round Park was too strong for Anja Hitzler (112-107) and via Elpida Romantzi (115-103) with a new Olympic Record in the third round she advanced to the quarter finals. There she had no problem beating Nami Hayakawa 112-103. In the semi final she was too strong for Kwon Un-Sil (109-106). In the final it was a close match for the gold, with her opponent Zhang Juanjuan scoring a 7 with the second arrow, while Park did not score lower than an 8. In the end Zhang took the gold medal 110-109.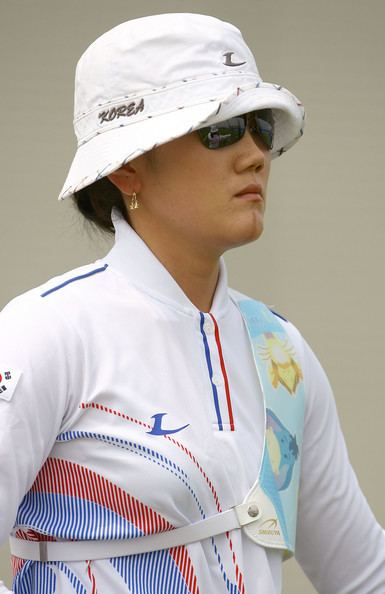 Together with Yun Ok-Hee and Joo Hyun-Jung she also took part in the team event. With the highest score from the ranking round combined with the 667 of Yun and the 664 of Joo the South Korean team was in first position after the ranking round, which gave them a straight seed into the quarter finals. With 231-217 they were far too strong for the Italian team. The 231 also was a new World Record. In the semi final against France they scored 213 points with the French scoring 184, securing their final spot. Opponent China came with a strong 215 points performance, but South Korea won the gold with a 224 points score.
References
Park Sung-hyun (archer) Wikipedia
(Text) CC BY-SA