Kingdom

Animalia




Subfamily

Formicinae




Scientific name

Paratrechina




Higher classification

Ant




Order

Hymenopterans




Family

Formicidae




Tribe

Plagiolepidini




Phylum

Arthropoda




Rank

Genus







Similar

Longhorn crazy ant, Ant, Monomorium, Insect, Nylanderia
Ants vs honey an update on my ant colonies
Paratrechina is an ant genus from the subfamily Formicinae (tribe Plagiolepidini). Five species are included in this genus, one of which, the longhorn crazy ant (Paratrechina longicornis), is a widespread pest.
Contents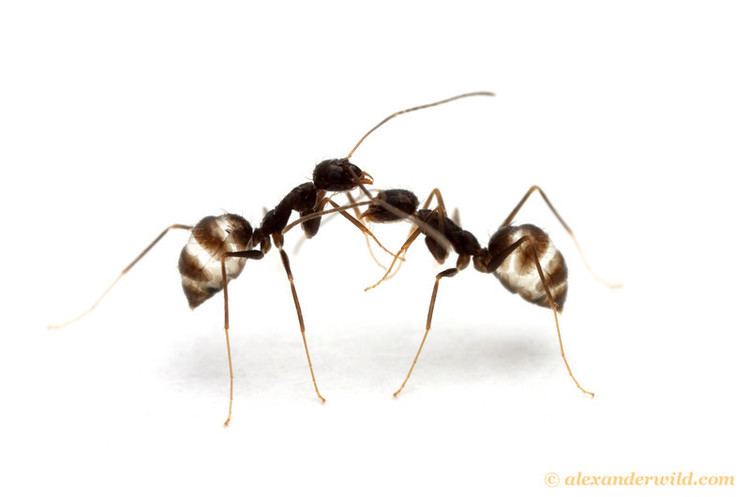 Paratrechina longicornis confining a messor ebeninus ant
Species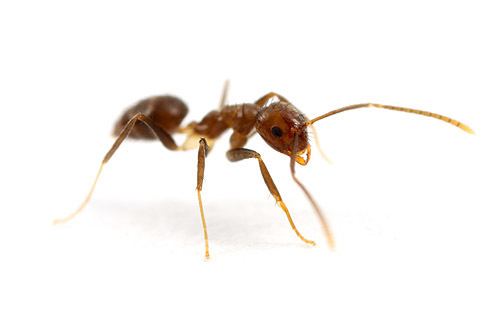 Paratrechina ankarana LaPolla & Fisher, 2014
Paratrechina antsingy LaPolla & Fisher, 2014
Paratrechina kohli (Forel, 1916)
Paratrechina longicornis (Latreille, 1802)
Paratrechina zanjensis LaPolla, Hawkes & Fisher, 2013
Taxonomy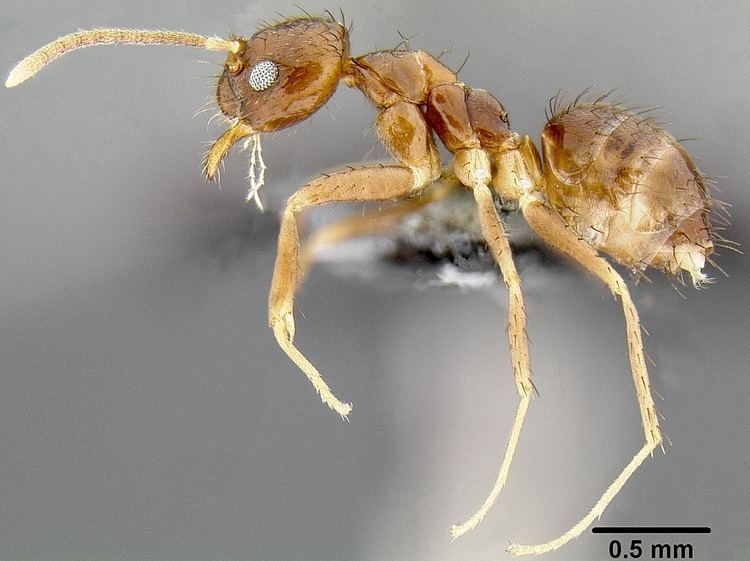 In 2010, the genus Paratrechina (broad sense) was found to be paraphyletic, with all but one species being transferred to the revived genera Nylanderia and Paraparatrechina. The sole remaining species within Paratrechina was Paratrechina longicornis. The discovery of Paratrechina (broad sense) paraphyly was not particularly surprising, because Paratrechina longicornis possesses a morphology that had long been noted as being different from other members of the genus with especially elongated scapes, head and tibiae, coupled with a distinctly shaped mesosoma and unusual mesosomal setal pattern.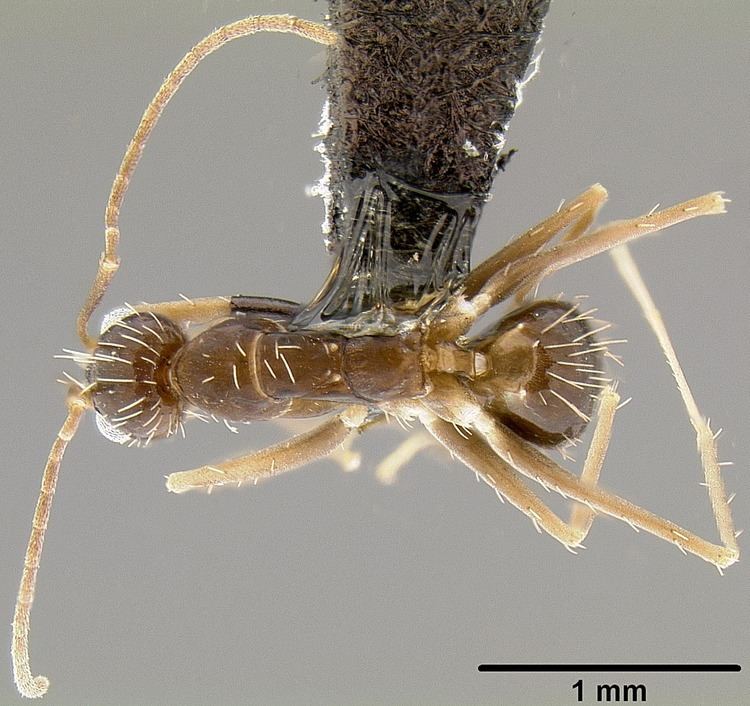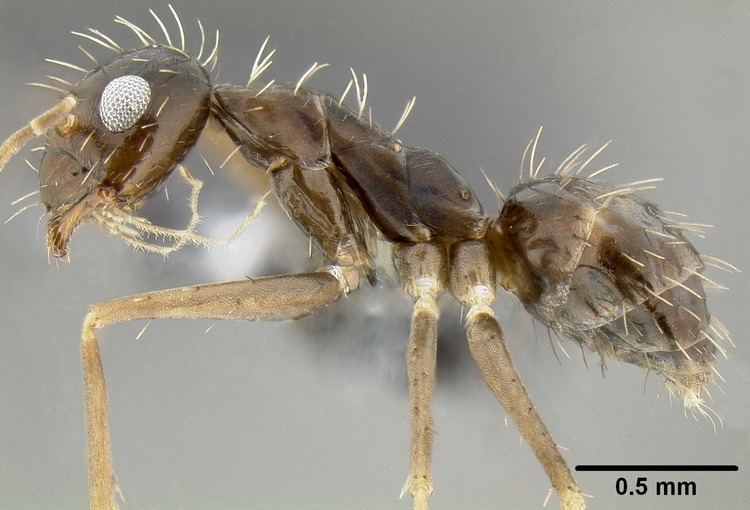 References
Paratrechina Wikipedia
(Text) CC BY-SA