France




Ile-de-France





52,161




Bertrand Kern



Pantin is a commune in the northeastern suburbs of Paris, France. It is located 6.4 km (4.0 mi) from the centre of Paris. It is one of the most densely populated municipalities in Europe. Its post code is 93500. The city is located on the edge of Paris and is mainly formed by a plain crossed by national roadway 2 and 3, the railway line Paris–Strasbourg and Ourcq canal.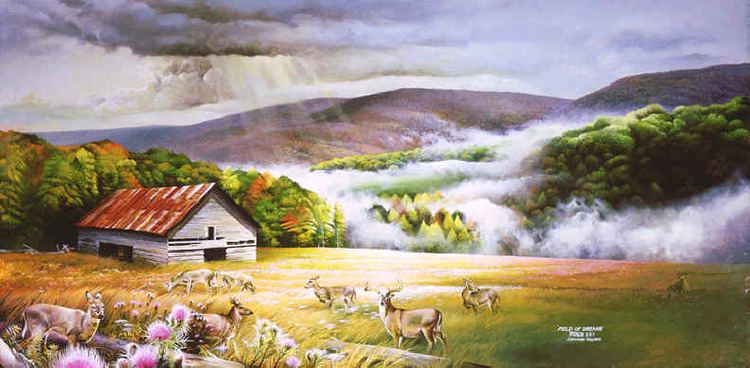 Pantin borders the Paris inner ring road (peripherique) and is traversed by national routes N2 and N3, as well as the Paris-Strasbourg railway line and the Ourcq canal.
The name Pantin was recorded for the first time in 1067 as Pentini, perhaps from the Roman patronym Pentinus, a variant of Pantaenus or Repentinus, but this etymology is not certain.
On 1 January 1860, the city of Paris was enlarged by annexing neighbouring communes. On that occasion, a small part of the commune of Pantin was annexed to Paris.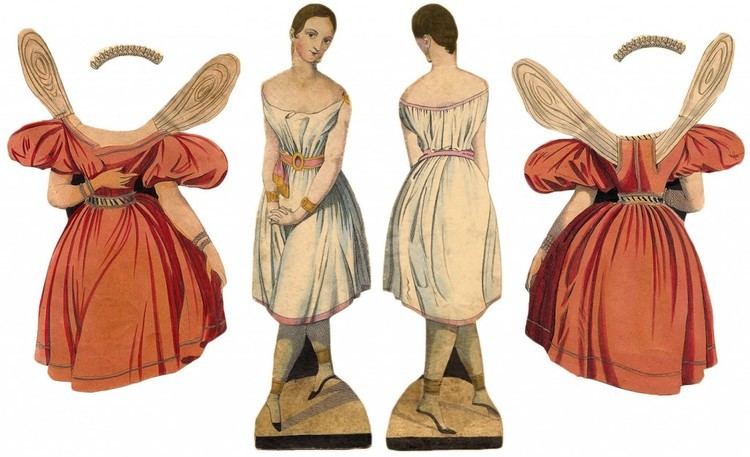 On 24 July 1867, a part of the territory of Pantin was detached and merged with a part of the territory of Romainville and a part of the territory of Bagnolet to create the commune of Les Lilas.
By 1875, the Ourcq canal and new railway lines served to divide the town into two parts—the "Village" and the "Quatre Chemins".
Pantin was once the site of Motobecanes operations. 2000 companies are located in Pantin, including 21 of more than 100 employees. Huge firms are located in the town, like Hermes (580 jobs - upholstery and luxury luggage), Bourjois, Chanel, Gucci, Agnes b., Sergent-Major, Elis (500 jobs - linen rental), Forclum, UTB (400 jobs - public works), Photovista Legrand, BNP Paribas, Boiron, Alliance Healthcare, Vetura, Fabio Lucci ... and publishers as computer Software Arkeia Software and MT Software.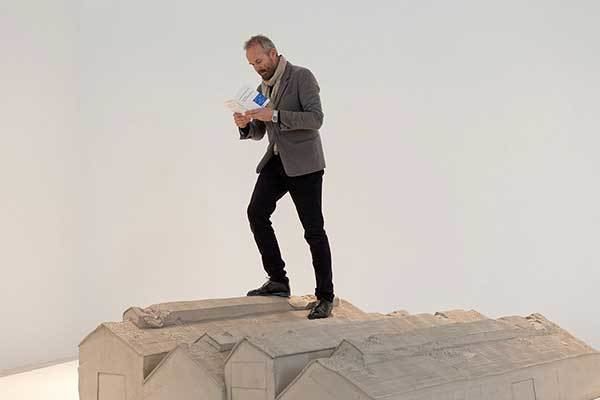 Pantin is twin cities with the Modigliani Art Center in Scandicci, a suburb of Florence, Italy, which inaugurated their XXXIV Year Salon of Painting with the Pantin art association, Les Amis des Arts.
Pantin Wikipedia
(,)http://www.arabnews.com/sites/default/files/imagecache/galleryformatter_slide/1354964832138671800.jpg(,)http://www.collectorsweekly.com/articles/wp-content/uploads/2013/07/taglioni-group-1024x624.jpg(,)http://ccat.sas.upenn.edu/rs/rak/lxxjewpap/POxy1075.jpg(,)http://www.paris-architecture.info/pa-pooper-tripn8p.jpg(,)http://4.bp.blogspot.com/-5aPp8BPJD7c/TpzCqcCwSnI/AAAAAAAAAXg/pBBzgWA2dlc/s1600/anthony%252BPantin.JPG(,)http://www.antiquedollcollector.com/bi/13-8.jpg
(,)http://www.jesuspaintings.com/pictures/field_of_dreams_big.jpg(,)http://www.free-desktop-backgrounds.net/free-desktop-wallpapers-backgrounds/free-hd-desktop-wallpapers-backgrounds/135978257.jpg(,)http://www.wallcoo.net/paint/west/images/Landscape_Oil_Painting_ml0002.jpg(,)http://www.daydaypaint.com/images/Classical-Landscape/Classical-Landscape-Oil-Painting-033.jpg(,)http://www.book530.com/oilpaintingpic/Landscape/pic2/b/Landscape-0296.jpg(,)http://www.daydaypaint.com/images/Classical-Landscape/Classical-Landscape-Oil-Painting-042.jpg(,)http://globalwholesaleart.com/images/paintings/large/LA6998_l.jpg(,)http://www.deshow.net/d/file/cartoon/2009-11/claude-monet-landscape-painting-794-4.jpg(,)http://www.sinoorigin.com/images/modern-landscape/large/modern-landscape-painting-002.jpg(,)http://www.karenwinters.com/blogimages/loch-shiel-landscape-b.jpg(,)http://www.sinoorigin.com/images/modern-landscape/large/modern-landscape-painting-006.jpg(,)http://image.desk7.net/Paintings%2520Wallpapers/5830_1280x800.jpg(,)http://image.desk7.net/Paintings%2520Wallpapers/5831_1280x800.jpg(,)http://fc04.deviantart.net/fs71/i/2010/076/d/d/landscape_painting_practice_by_mf_jeff.jpg(,)http://www.book530.com/oilpaintingpic/Landscape/pic2/b/Landscape-0266.jpg(,)http://www.oceansbridge.com/paintings/museums/new-hermitage/Achenbach_Andreas-ZZZ-Landscape_with_a_Stream.jpg
(,)http://uploads.lafourchette.com/restaurant_photos/853/14853/169/612/tchao-pantin-vue-de-la-salle-6f8b7.jpg(,)http://static.seety.pagesjaunes.fr/asset_site_b7c26409-278f-444f-9246-05cd21ab9242/5b252f22-b01c-4a39-8a6e-d950da20cc9a(,)http://uploads.lafourchette.com/restaurant_photos/853/14853/169/612/tchao-pantin-vue-de-l-interieur-4c8bf.jpg(,)http://www.famille-lily.com/template/inc/img/photo_restau_accueil.jpg(,)http://uploads.lafourchette.com/restaurant_photos/247/49247/169/612/l-eden-vue-salle-9f876.jpg(,)http://static.seety.pagesjaunes.fr/asset_site_b7c26409-278f-444f-9246-05cd21ab9242/4bbc6791-f6df-4765-ad45-5f71ff0dc6a2(,)http://media-cdn.tripadvisor.com/media/photo-s/03/af/71/91/famille-lily.jpg(,)http://uploads.lafourchette.com/restaurant_photos/101/38101/169/612/l-orange-bleue-3-salles-de-50-couverts-chacune-capacite-totale-150-pax-a09c4.jpg(,)http://www.elux.fr/imgLarge/L070008_9.jpg(,)http://www.chezagnes.net/wp-content/uploads/2014/05/restaurant_chez_agnes.jpg
(,)http://www.dantemag.com/wp-content/uploads/2013/05/Ropac-Pantin-performance-EW-300dpi-12.jpg(,)http://static.franceculture.fr/sites/default/files/imagecache/ressource_full/2012/10/09/4515431/Galerie%2520Pantin.jpg(,)http://cache1.asset-cache.net/gc/467677199-french-culture-minister-aurelie-filippetti-gettyimages.jpg%3Fv%3D1%26c%3DIWSAsset%26k%3D2%26d%3DGkZZ8bf5zL1ZiijUmxa7Qf9DWNsvMWWBmXCygXVf2VTSNh9qfMtZX9QNv7V6%252Fjh%252BZ3psmHwvAzI8Dbtib8jf1AhPbmoqb6BONkSMGhPuxBM%253D(,)http://cache4.asset-cache.net/gc/467677093-french-culture-minister-aurelie-filippetti-gettyimages.jpg%3Fv%3D1%26c%3DIWSAsset%26k%3D2%26d%3DGkZZ8bf5zL1ZiijUmxa7QRFGONgaW6Svh8iqXr55lu%252Fw5JHx%252FnD9G%252Bm13bNHrDYoHJBcJUpKhCL4lFcZqR%252B4Pgu0p%252B2Vy8XZPbBVyllQgJI%253D(,)http://hexagone.me/wp-content/uploads/2014/05/menuiserielogo-890x395_c.jpg(,)http://cache3.asset-cache.net/gc/467676727-french-culture-minister-aurelie-filippetti-gettyimages.jpg%3Fv%3D1%26c%3DIWSAsset%26k%3D2%26d%3DGkZZ8bf5zL1ZiijUmxa7QfBCRpKeJ827mAjgsOiZRcyX25Fgj9qgFhJBwkJno4%252FZKabaSdPcaNTkSKMkQ7D9fgBSNQiPYjaBDUDAbKV%252FySA%253D(,)http://cache2.asset-cache.net/gc/467676759-guest-french-culture-minister-aurelie-gettyimages.jpg%3Fv%3D1%26c%3DIWSAsset%26k%3D2%26d%3DGkZZ8bf5zL1ZiijUmxa7Qc%252Fo5bxwdVUuAq3WAZVLiJf0dN8aB2RYg5sV8x0znBsDC4wmDFmg%252B8F%252FRMrw0mMY2s2EBjPuKRny%252BppNMiPVO7c%253D(,)http://api.fidji.lefigaro.fr/media/ext/1024x431_crop/madame.lefigaro.fr/sites/default/files/img/2014/02/lagerfeld-filippetti-1jpg.jpg(,)http://cache2.asset-cache.net/gc/467677149-french-culture-minister-aurelie-filippetti-gettyimages.jpg%3Fv%3D1%26c%3DIWSAsset%26k%3D2%26d%3DGkZZ8bf5zL1ZiijUmxa7QbHG4pGukN3H4nzGEg5QFIcIlHMjHFa9fUfw2p0VzBeiGaRRm6k56l%252BtNs8K8fJrkIoQ8NXfMvyZJ7ZYiMMT3JE%253D(,)http://in1.ccio.co/S1/b2/UB/b0428127a824091abe37edc340b28ef9.jpg