India


816 km2


Haryana




Panchkula



Panchkula is a planned city in Panchkula district, Haryana, India. It forms part of a metropolitan area with the Union Territory of Chandigarh and the city of Ajitgarh in Punjab state. The city hosts the Chandimandir Cantonment, the headquarters of the Western Command of the Indian Army. In 2011, Panchkula had population of 561,293 of which male and female were 299,679 and 261,614 respectively. Panchkula is surrounded by Himachal Pradesh in the north and east, Punjab and Chandigarh Union Territory in the west(distance 0 km) and by Ambala district in the south and east(distance approx 40 km). Panchkula district shares borders with Chandigarh, Ajitgarh, Solan and Ambala districts.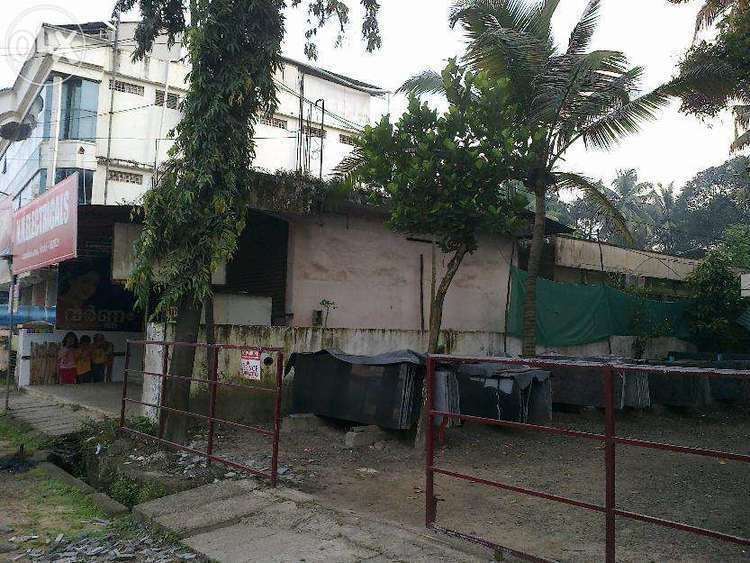 Panchkula district has a sub tropical continental monsoon climate having, hot summers, cool winters, good monsoon rainfall. It has great variation in temperature (-1 °C to 43 °C). Sometimes winter frost occurs during December and January. The district also receives winter rains from the western disturbance. The rainfall is mostly received in the monsoon. Morni hills constitute the highest point of the district as well as of Haryana. The Ghaggar is the only perennial river, which is very shallow outside of the monsoons.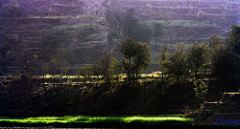 Generally the slope of the district is from north east to south west and in this direction, most of the rivers/streams rainfed torrents flow down and spread much gravel and pebbles in their beds. Only the Sirsa river, in Kalka Tehsil, flows towards northwest. The soils in the district are mainly light loam.
The underground water in the district is generally fresh and suitable for domestic and irrigation purposes. The underground water level is generally high in the southern parts and low in north and northeast which is hilly tract. The district lies in the Himalayas boundary fault zones and earthquakes of moderate to high intensity have occurred in the past.
An offshoot of Shivalik range, Morni hills near Chandigarh are located at a distance of about 45 km from the city of gardens. It is a beautiful hill resort that has a real scenic beauty. Morni hills have been named after Queen Morni, who is said to rule this city.
Panchkula Wikipedia
(,)http://imganuncios.mitula.net/3bhk_flat_in_royal_mansation_panchkula_1570133424226897918.jpg(,)http://farm8.static.flickr.com/7261/8153737425_d85c32f4cf_m.jpg(,)http://www.makaansearch.com/Fiveriver/Location%2520Map.jpg(,)http://img01.olx.in/images_olxin/11345031_1_1000x700_acrylic-landscape-painting-of-lions-panchkula.jpg(,)http://farm9.static.flickr.com/8525/8648352496_788f297778_t.jpg(,)http://imganuncios.mitula.net/3bhk_independent_floor_in_gbp_rosewood_panchkula_9120122425604099444.jpg(,)http://imganuncios.mitula.net/4_bhk_fully_furnished_flat_in_sec_20_very_nice_location_panchkula_8330122425603989714.jpg(,)http://img02.olx.in/images_olxin/26314159_1_1000x700_red-landscape-with-humans-panchkula.jpg(,)http://img03.olx.in/images_olxin/26341775_1_1000x700_abstract-landscape-panchkula.jpg(,)https://c2.staticflickr.com/4/3224/2869260975_4b44461e5c.jpg(,)http://3.imimg.com/data3/GQ/GK/MY-4739682/radha-krishna-ceramic-painting-500x500.jpg(,)http://3.imimg.com/data3/XT/AK/MY-4739682/latest-mural-painting-500x500.jpg
(,)http://media-cdn.tripadvisor.com/media/photo-s/06/6c/bf/fd/aasma-revolving-restaurant.jpg(,)http://www.cleartrip.com/places/hotels//3794/379426/images/10_w.jpg(,)http://media-cdn.tripadvisor.com/media/photo-s/03/a7/c8/39/kebab-khan-restaurant.jpg(,)http://www.cleartrip.com/places/hotels//3794/379426/images/8_w.jpg(,)http://media-cdn.tripadvisor.com/media/photo-s/02/3d/66/0b/bella-asia-multi-cuisine.jpg(,)http://www.kebabkhan.co.in/images/restoslide3.jpg(,)http://www.cleartrip.com/places/hotels//3794/379426/images/7_w.jpg(,)https://gos3.ibcdn.com/western-court-panchkula-restaurant-28630345g.jpg(,)http://www.studiohba.com/images/projects_img/restaurants/04-FB-Zazen-Panasian-Restaurant-Panchkula-India/002.jpg(,)http://im.hunt.in/cg/panchkula/City-Guide/restaurants.jpg(,)http://www.iceportal.com/brochures/Media/Show/photo.aspx%3Fdid%3D7672%26brochureid%3DIND46436%26publicid%3D4266990%26type%3Dpic%26width%3D530(,)http://www.iceportal.com/brochures/Media/Show/photo.aspx%3Fdid%3D7672%26brochureid%3DIND46436%26publicid%3D4361484%26type%3Dpic%26width%3D530(,)https://static.groupon.co.in/66/61/1375791226166.jpg
(,)http://tricity-online.com/wp-content/uploads/2014/02/Yadavindra-Gardens-Mughal-Gardens-Pinjore-Haryana.jpg(,)http://www.holidayiq.com/images/attractions/Mansa_Devi_Temple_Panchkula_10829.jpg(,)http://www.tricity.in/wp-content/uploads/2012/01/Pinjore-Gardens-Panchkula1.jpg(,)http://focuztours.com/sites/default/files/imagecache/SlidingBanner-730x203/Panchakula%25201.jpg(,)http://focuztours.com/sites/default/files/imagecache/SlidingBanner-730x203/Panchakula%25202.jpg(,)http://www.nativeplanet.com/photos/big/2013/07/_13728347117.jpg(,)http://www.holidayiq.com/images/attractions/1347517102_10839.jpg(,)http://www.nativeplanet.com/photos/big/2013/07/_13728344028.jpg(,)http://www.nativeplanet.com/photos/big/2013/07/_13728347096.jpg(,)http://media-cdn.tripadvisor.com/media/photo-s/02/6d/25/51/cactus-garden.jpg(,)http://www.panchkulahotels.com/images/panchkula/panchkula-tourist-attractions.jpg(,)http://www.alltouristattractions.org/ala/2012/09/Gurudwara-Nada-Sahib-Panchkula-Haryana.jpg(,)http://im.hunt.in/cg/panchkula/City-Guide/pinjore-g.jpg(,)http://im.hunt.in/cg/panchkula/City-Guide/panchkula-1.jpg(,)http://www.onefivenine.com/images/Travel/1973.jpg(,)http://www.speed4haryana.com/panchkula/panchkula.jpg