Clonaci n humana dr panayiotis zavos discovery channel parte 4
Panayiotis Michael Zavos (Greek: Παναγιώτης Ζαβός), or Panos Zavos (Πάνος Ζαβός, [zaˈvos]), is a biologist from Cyprus. He is also an American citizen who currently lives in Lexington, Kentucky. Zavos' career is as a reproductive specialist and has gained fame from claiming to clone human beings.
Contents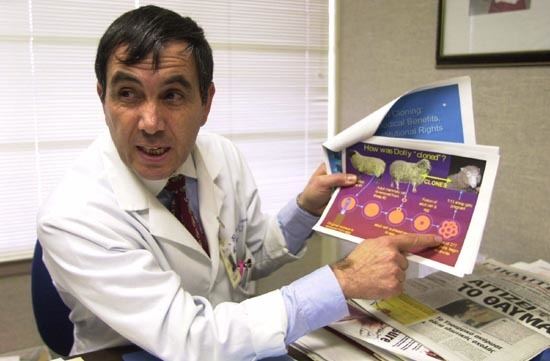 Preview kloonexpert panayiotis zavos
Academics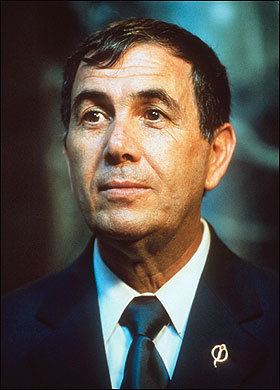 Panayiotis received his B.S. in Biology-Chemistry in 1970, his M.S. in Biology-Physiology in 1972 and Education Specialist in Science (Ed.S.) in 1976 from Emporia State University in Emporia, Kansas. He earned his Ph.D. in Reproductive Physiology, Biochemistry and Statistics in 1978 from the University of Minnesota in the Twin Cities, Minnesota. He received many awards among those the Distinguished Alumnus Award in 1988 and the Graduate Teaching Award from Emporia State University and the Student Leadership Award from the University of Minnesota.
Publications and Abstracts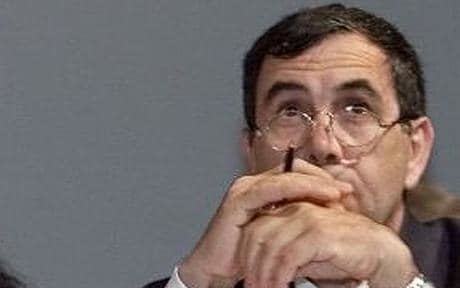 Professor Dr. Zavos has authored or coauthored more than 400 peer-review publications, along with a number of solicited reviews, book chapters and popular press releases. He has presented more than 300 abstracts and other presentations at a large number of national, international and professional scientific meetings all over the world. Dr. Zavos' studies and findings have been reported in the local, national and international press.
Career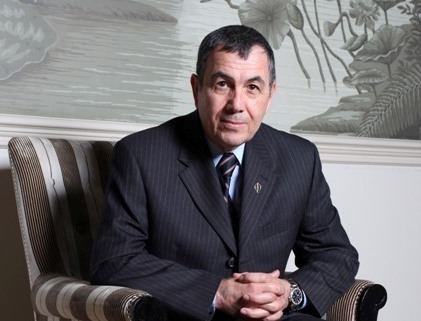 Zavos career is as a reproductive specialist and he has spent almost over 40 years in academia and research. He claims himself to be the chief scientist in the development of several new and innovative technologies in the animal and human reproductive areas with worldwide implications. He served as an ad hoc reviewer for the NIH and other scientific groups.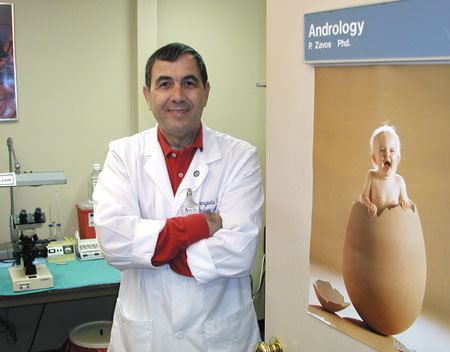 Zavos is currently serving as a Member of the International Advisory Committee of the Middle East Fertility Society. He was also awarded the first ever Honorary Professorship by the Chinese Academy of Science to an American Professor . He is also currently on the Board of Scientific and Policy Advisors for the American Council on Science and Health. He has given plenary lectures nationally and internationally at a large number of Scientific Societies meetings, has been and continues to be a visiting scientist for a number of international collaborations and exchanges.
Zavos has had scientific collaborations nationally and internationally and his publications have appeared in fifteen languages. He is a member of the (ASRM), the American Society of Andrology (ASA), the European Society for Human Reproduction and Embryology (ESHRE), the Middle East Fertility Society (MEFS), the Japanese Fertility Society, the International Society of Cryobiology Sigma XI, Gamma Sigma Delta and a number of other Scientific and Professional Societies. He has served on a large number of committees for the International Society of Cryobiology, ASRM, MEFS, ESHRE and others.
Professor Dr. Zavos is also the Founder, Director and Chief of Andrology of Andrology Institute of America founded in 1992, he is Director and CEO of ZDL Global LTD, and President and CEO of Fertility Technologies International, Inc. founded in 2012. These companies serve for the people having fertility problems. Its main areas are gender selection, semen shipping, semen evaluation, home semen analysis, and others.
Cloning
2001 -
Professor Zavos, Severino Antinori, and Dr. Avi Ben-Abraham announce they are fully prepared to perform therapeutic human
cloning
.
2002 -
Zavos declared the year 2002 as "the year of human clones".
2003 -
On 20 May 2003, he announced the creation of a cloned human embryo.
2004 -
On 17 January 2004, from London, he announced the creation and transfer of a cloned embryo, according to news reports. During the announcement, Zavos presented the first evidence of the creation and transfer of a human cloned embryo for reproductive purposes. Even though no pregnancy was established, human reproduction via SCNT is possible and applicable in the future for patients with severe male or female infertility that have no other alternative options for procreating their own offspring.On 4 February 2004, it emerged that the attempt had not worked and the woman did not become pregnant. A spokeswoman for the doctor said: "Prof Zavos and his team are dedicated and will continue their efforts in producing more cloned human
embryos
for reproductive purposes".
2009 -
In April 2009, he claimed to have cloned 14 human embryos and transferred 11 of those to wombs.
Criticism
In his first two announcements, he provided no satisfactory evidence. Other scientists doubted his claimed accomplishments.
In 2002, Spyros Simitis, the brother of Costas Simitis, characterised Zavos's claims as "scientific barbarism". He expressed his opinion that if human cloning were to become reality, it would mean the "end of human freedom and evolution". He also referred to the possible use of cloning by governments for controlling and shaping society according to the government's will.
Professor Robert Winston, emeritus professor of fertility studies at Imperial College London, said "I do not know of any credible evidence that suggests Dr Zavos can clone a human being. This seems to be yet another one of his claims to get repeated publicity".
Arthur Caplan, a bioethicist at the University of Pennsylvania, also testified before Congress; he said, "I think he is the most dangerous of the current fringe proponents of cloning, because he knows more, stretches the facts, and seems to be wallowing in a mix of publicity and fund-raising that rests on a foundation of hype.
References
Panayiotis Zavos Wikipedia
(Text) CC BY-SA