President

Bill Clinton




Profession

Diplomat, socialite




Children

Winston Churchill




Political party

Democratic




Party

Democratic Party




Succeeded by

Felix Rohatyn




Name

Pamela Harriman




Preceded by

Walter Curley




Religion

Roman Catholic










Full Name

Pamela Beryl Digby




Role

Former United States Ambassador to France




Died

February 5, 1997, Paris, France




Spouse

W. Averell Harriman (m. 1971–1986), Leland Hayward (m. 1960–1971), Randolph Churchill (m. 1939–1945)




Parents

Constance Pamela Alice, Edward Digby, 11th Baron Digby





Similar

Randolph Churchill, W Averell Harriman, Leland Hayward
France paris final respects paid to us ambassador pamela harriman
Pamela Beryl Harriman (née Digby; 20 March 1920 – 5 February 1997), also known as Pamela Churchill Harriman, was an English-born American socialite who was married and linked to important and powerful men. In later life, she became a political activist for the Democratic Party and a diplomat. She was married three times, her first husband being Randolph Churchill, the son of prime minister Winston Churchill. Her only child, Winston Churchill, was named after his famous grandfather.
Contents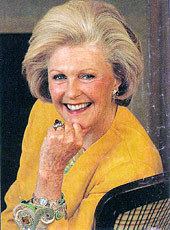 France pamela harriman dies
Early life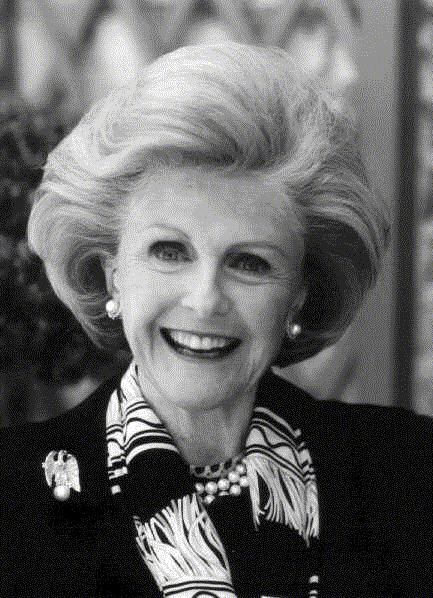 Pamela Beryl Digby was born in Farnborough, Hampshire, England, the daughter of Edward Digby, 11th Baron Digby, and his wife, Constance Pamela Alice, the daughter of Henry Campbell Bruce, 2nd Baron Aberdare. Pamela was educated by governesses in the ancestral home at Minterne Magna in Dorset, along with her three younger siblings. Her great-great aunt was the nineteenth-century adventurer and courtesan Jane Digby (1807–1881), notorious for her exotic travels and scandalous personal life. Pamela was to follow in her ancestor's footsteps, being frequently cited as "the 20th-century's greatest courtesan."
Raised amid acres of Dorset farmland and woods, from an early age Pamela was a very good horsewoman. She competed at shows at the International Olympia, Royal Bath and West Show, and local shows at Dorchester and Melplash. She show-jumped a tiny pony called Stardust that did a clear round at Olympia when every fence was above the animal's withers.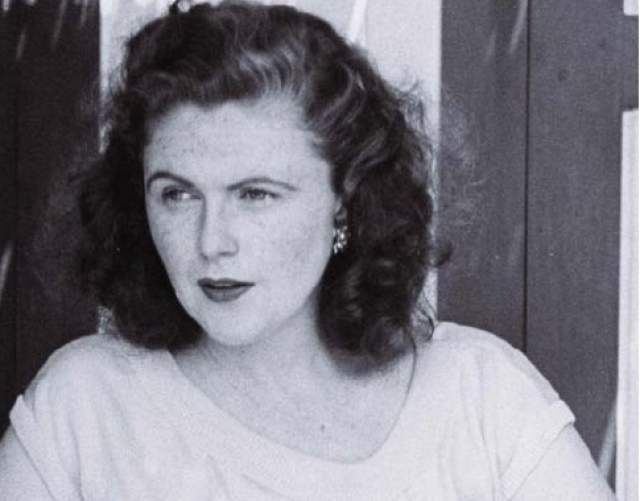 At the age of seventeen, she was sent to a Munich boarding school for six months. While there she was introduced to Adolf Hitler by Unity Mitford. She subsequently went to Paris, taking some classes at the Sorbonne. Although in her Who's Who biography she identified these classes as "post-graduate" work, she actually never completed a college degree. By 1937, she had returned to England.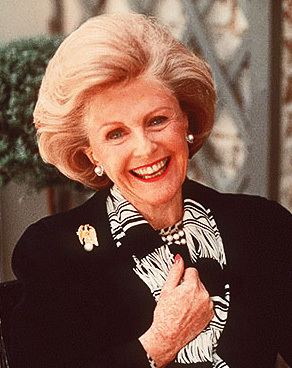 She was a descendant of the Earls of Leicester, Ilchester, and the Dukes of Atholl. She was a first cousin of Lavinia Fitzalan-Howard, Duchess of Norfolk. She was also a third cousin, once removed, of Angus Ogilvy, husband of Queen Elizabeth's cousin, Alexandra of Kent. She was also a fourth cousin, once removed, of Sarah, Duchess of York.
Marriage to Randolph Churchill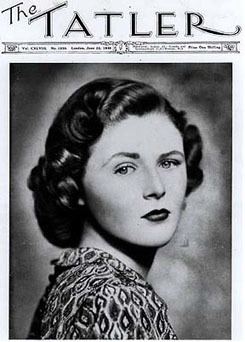 In 1939, while working at the Foreign Office in London doing French-to-English translations, Pamela met Randolph Churchill, the son of Winston Churchill. Randolph proposed to her on the very evening they met, and they were married on 4 October 1939. Two days after Randolph Churchill took his seat in the House of Commons, their son Winston was born. Shortly after giving birth, Pamela and the newborn were photographed by Cecil Beaton for Life magazine, its first cover of a mother with baby.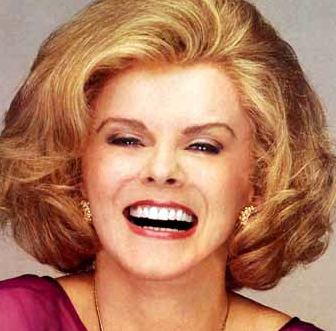 In February 1941, Randolph was sent to Cairo for military service, where he accrued large gambling debts. His letter to Pamela asking her to make good on his liabilities, along with her affair with W. Averell Harriman, combined to shatter their marriage, but the fault probably lay on both sides. Harriman was known at Chequers by the French phrase habitué de la maison for his frequent stays there in 1941. Harriman was one of the aristocratic set from the US Embassy, charming, suave and sophisticated. They had developed a friendship during the London Blitz, so that by 17 April 1941 they were already close and intimate friends. Jack Colville, Churchill's private secretary was well aware of the affair, but their clandestine relationship had to wait thirty years before consummation in marriage. She completed the circle by becoming a US citizen. Her father-in-law however, was too busy visiting bombed-out Blitz sites to be overly-concerned in 1941.
During 1944 she worked in the Cabinet's war rooms on a secretive SOE mission for Operation Bodyguard working with Robert E. Sherwood. "The days at the office were very sorry," wrote Bobby Bevan, a spy who was directly involved with Bodyguard's activities; long days stretched into lonely nights, when they frequently indulged the senses on champagne and Russian caviar. Bodyguard went ahead without allied knowledge or approval, which upset the Soviets. At a critical point prior to the Top Secret D-Day Normandy landings, allied intelligence feared Germany's strength in the Mediterranean; a diversionary attack on the Balkans was designed to distract the Nazis in France. This further encouraged Churchill to switch sides to Tito's Partisans. After the war, Randolph had an affair with Bevan's wife. Eventually, Pamela filed for divorce in December 1945 on the grounds that Randolph had deserted her for three years. Later, after having converted to Catholicism, she obtained an annulment from the Catholic Church.
Romantic involvements and affairs
Beside two additional marriages, Pamela Harriman had numerous affairs with men of prominence and wealth. During her marriage to Randolph Churchill, she had romantic involvements with men such as: W. Averell Harriman, who much later became her third husband; Edward R. Murrow; and John Hay "Jock" Whitney. Notable consorts after her divorce included Prince Aly Khan, Alfonso de Portago, Gianni Agnelli, and Baron Elie de Rothschild.
Churchill became well known for her attention to detail with men. When involved romantically with a man, she paid extremely close attention to his desires, his preferences, and went to any lengths necessary to satisfy his needs during the affair. William S. Paley, briefly a consort during the war, said: "She is the greatest courtesan of the century", meaning it more as a compliment than a detraction. The more critical Max Hastings said, acerbically, "she was ... described as having become 'a world expert on rich men's bedroom ceilings'."
After her divorce from Randolph Churchill, she moved to Paris and in 1948 began her five-year-long affair with Gianni Agnelli. She described this as the happiest period of her life. Agnelli, however, was not faithful in this relationship. In 1952, Pamela found him with a young woman, Anne-Marie d'Estainville, and complained strongly about this, despite her own past behaviour. Agnelli sustained a severe leg injury in a car accident while bringing d'Estainville home. Pamela nursed him through his injury, and later became pregnant (although it was never confirmed that this was by Agnelli), but had an abortion in Switzerland. Later, Princess Marella Caracciolo di Castagneto became pregnant by Agnelli, and Pamela Churchill ended the affair.
Her next significant relationship was with Baron Elie de Rothschild, who was married. He supported her financially, and she was schooled in art history and wine-making during this clandestine and short relationship. During this time she also entertained an affair with the writer Maurice Druon and with the shipping magnate Stavros Niarchos.
Marriage to Leland Hayward
In 1959, she met Broadway producer Leland Hayward, who was still married to Slim Hawks. He proposed to her, and after her marriage ultimatum to Rothschild was rejected, she accepted Hayward's offer and moved to New York City. The day Hayward's divorce was final, she became the fifth Mrs. Hayward with the ceremony taking place in Carson City, Nevada, on 4 May 1960. Hayward was rich with income from his productions, notably the very successful The Sound of Music, allowing for a lavish and luxurious lifestyle mostly between their residence in New York City and the Westchester County estate "Haywire." Haywire also became the name of the bitter memoirs of her stepdaughter Brooke Hayward. Pamela Hayward stayed with her husband until his death on 18 March 1971.
Marriage to W. Averell Harriman
The day after Hayward's funeral, Pamela arranged to resume her acquaintance with her former lover W. Averell Harriman, then 79 years old and recently widowed. They were married on 27 September 1971. With this marriage, her social focus was moved to Washington, D.C., where he owned a townhouse in Georgetown from which they entertained many notable persons. Harriman, a railroad heir, was wealthy and also bought an estate in Virginia and a private jet. With Harriman's involvement and links in the Democratic Party, her political career began. Her last marriage lasted until his death in 1986. In later years, she had significant legal problems with Harriman's children concerning the inheritance.
Harriman served on The Rockefeller University Council from 1977 to 1979, and on the Board of Trustees from 1979 to 1993.
Political life
As Pamela Churchill Harriman she became a United States citizen in 1971 and became involved with the Democratic Party, creating a fund-raising system—a political action committee—named "Democrats for the 80s", later "Democrats for the 90s", and nicknamed "PamPAC". In 1980, the National Women's Democratic Club named her "Woman of the Year". U.S. President Bill Clinton appointed her United States Ambassador to France in 1993. The Dayton Agreement was signed in Paris in 1995 while she served as ambassador.
Pamela Harriman died on 5 February 1997 at the American Hospital, Neuilly-sur-Seine, after suffering a cerebral haemorrhage while swimming at the Paris Ritz one day earlier. The morning after her death, President Jacques Chirac of France placed the Grand Cross of the Légion d'honneur on her flag-draped coffin. She was the first female foreign diplomat to receive this honour. President Clinton, in further recognition of her contributions and significance, dispatched Air Force One to return her body to the United States and spoke movingly at her funeral at the Washington National Cathedral in Washington, D.C., mentioning her public service in glowing terms.
She was buried 14 February 1997 at Arden, the former Harriman estate in New York.
In popular culture
Her life story has been the subject of several films and novels, including:
The 1996 novel Absolute Power tells the tale of a fictional woman named Christy Sullivan, married to a much older W. Sullivan (a striking similarity to the name W. Averell Harriman perhaps), whose extramarital liaison with the President ends in her murder.
The 1998 TV movie The Life of the Party: The Pamela Harriman Story, a documentary film, with Ann-Margret in the title role.
The 2000 biography of Madeleine Albright, Pamela Harriman is cited in contrast to Albright, as a socialite who slept her way to the top.
The 2015 two-character play, Swimming at The Ritz by Charles Leipart, Pamela Harriman, in need of $40 million to settle a family lawsuit, regales the audience with tales from her past. She and a hotel valet wait in a Paris Ritz suite for appraisers from Christie's who are preparing to auction her possessions.
Titles and styles
The Honourable Pamela Beryl Digby (1920–1939)
The Hon. Mrs. Churchill (1939–1945)
The Hon. Pamela Churchill (1945–1960)
The Hon. Mrs. Hayward (1960–1971)
The Hon. Pamela Hayward (1971)
The Hon. Mrs. Harriman (1971–1997)
The Honorable Pamela Churchill Harriman (1993–1997), United States Ambassador to France
References
Pamela Harriman Wikipedia
(Text) CC BY-SA